Algarve is the beautiful coast in the south of Portugal, where the limestone has been carved into caves and beautiful beaches. It is reachable with flights to Faro, or you can drive 3 hours south from Lisbon airport.
The most famous sightseeing of Algarve is the Benagil Cave, often listed among the most beautiful cave-beach in the world.
To visit it there are several motorboat tour that will go there and the surrounding caves: I strongly advise against it. You will have only few time to spend in the cave, and it is way way better to just swim there. It is very close to Benagil Beach and with a 10 minutes easy swimming you can get there, and the time you want, and spend as much time as you like. If I knew this before, I wouldn't have booked and took the boat tour, without any doubt.
As where to stay to visit the region, I suggest you the town of Lagos. It has a nice pedestrian center, plenty of restaurants and 3 of the best beaches of the region.
Praia Dona Ana is the closes to city center, and the only one that has beach beds and umbrellas.
Going south the next one is Praia do Camilo, where the best part of the limestone coast begin, as you can so from the aerial photography below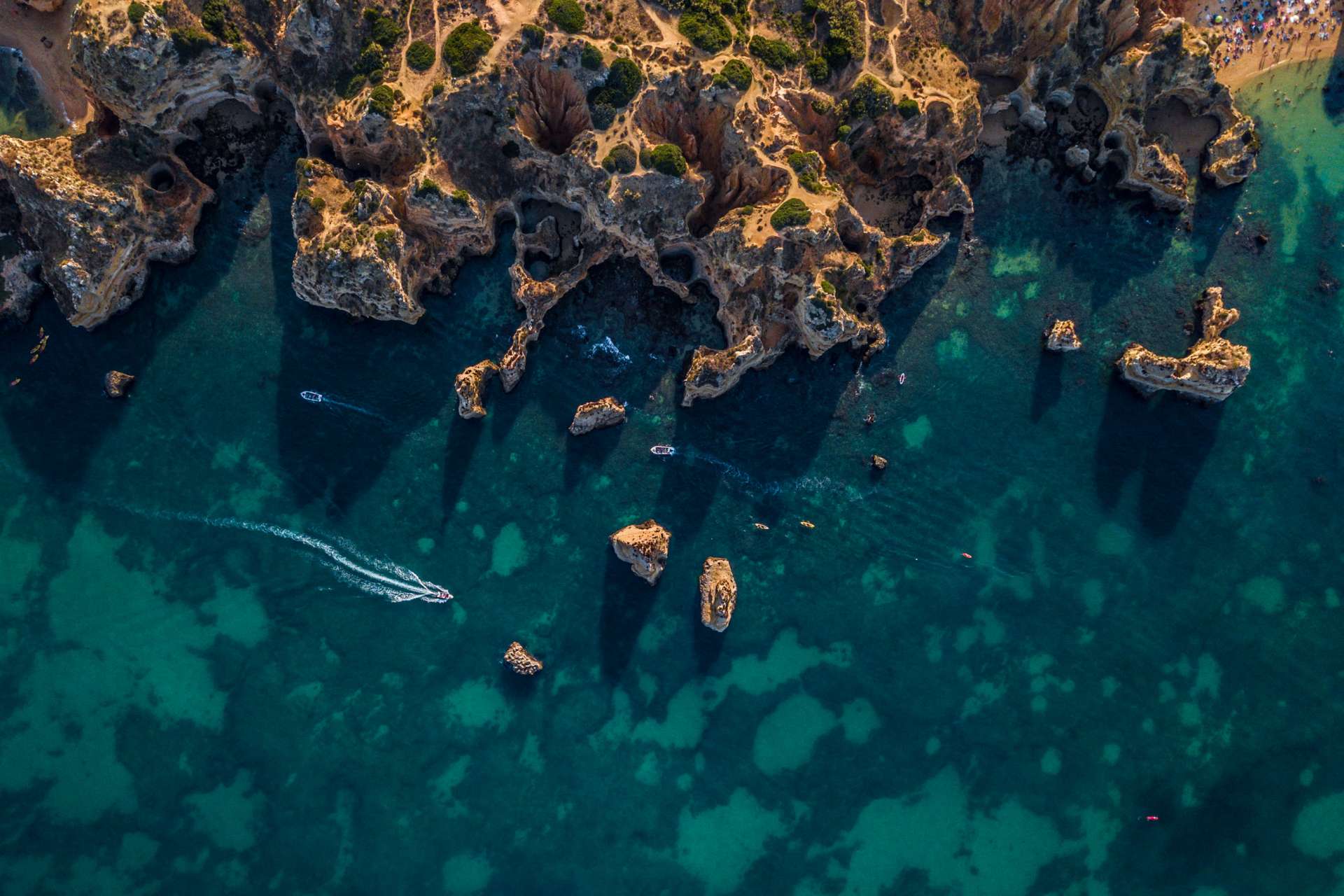 Between Praia dos Pinheiros and Praia do Camilo
At the very end of Lagos peninsula you can find the famous Ponte de Piedade, a natural arch carved into the limestone coast. To visit you can park the car the the Farol da Ponta da Piedade (the lighthouse) and walk done (many steps). Once to the bottom, you can do easily boat tour to see the arch from up close.
The lighthouse is surrounded by a nice walking area, where you can enjoy a beautiful sunset.
---