Best of Puglia: this incredible region in the south of Italy offers many sightseeings and attraction, besides an amazing seaside and among the best food of Italy.
Best of Puglia: Castel Del Monte
Castel Del Monte is a unique medieval castle based on an octogonal shape, built in 1240. It can be easily reached by car with less than 1 hour from Bari International Airport.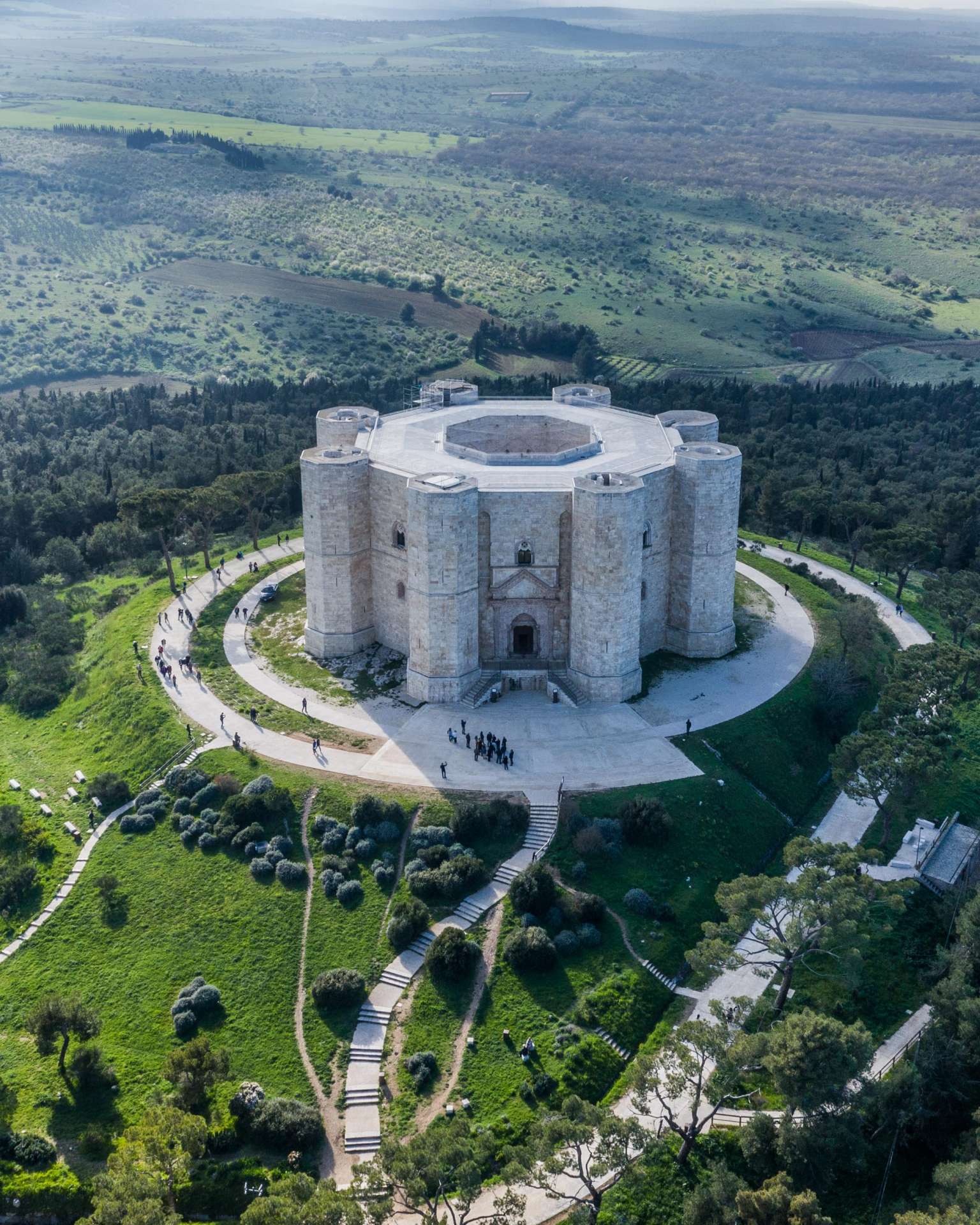 It can be visited in less than an hour, with an easy park at short distance from the entrance.
It is part of Unesco World Heritage from 1996, with this beautiful quote:
When the Emperor Frederick II built this castle near Bari in the 13th century, he imbued it with symbolic significance, as reflected in the location, the mathematical and astronomical precision of the layout and the perfectly regular shape. A unique piece of medieval military architecture, Castel del Monte is a successful blend of elements from classical antiquity, the Islamic Orient and north European Cistercian Gothic.
Polignano a Mare
Polignano a Mare is considered among the best gems of Puglia, and home to one of the BEST RESTAURANTS IN THE WORLD: Grotta Palazzese.
This restaurant is literally carved into the cliffs facing the Mediterranean Sea, and you basically dine inside a cave. This is a video of the scenery:
The town is beautiful, with little alleys and terraces on the sea, to be visited both during the day and in the evening, where it gets a really romantic setting.
Best of Puglia: Trani Cathedral
Trani is a coastal city south of Bari, and it has a beautiful medieval cathedral, built right on the sea. It has been built with a local stone that makes it look white/light pink, especially at the light of sunset. Definitely worth a visit if you are around.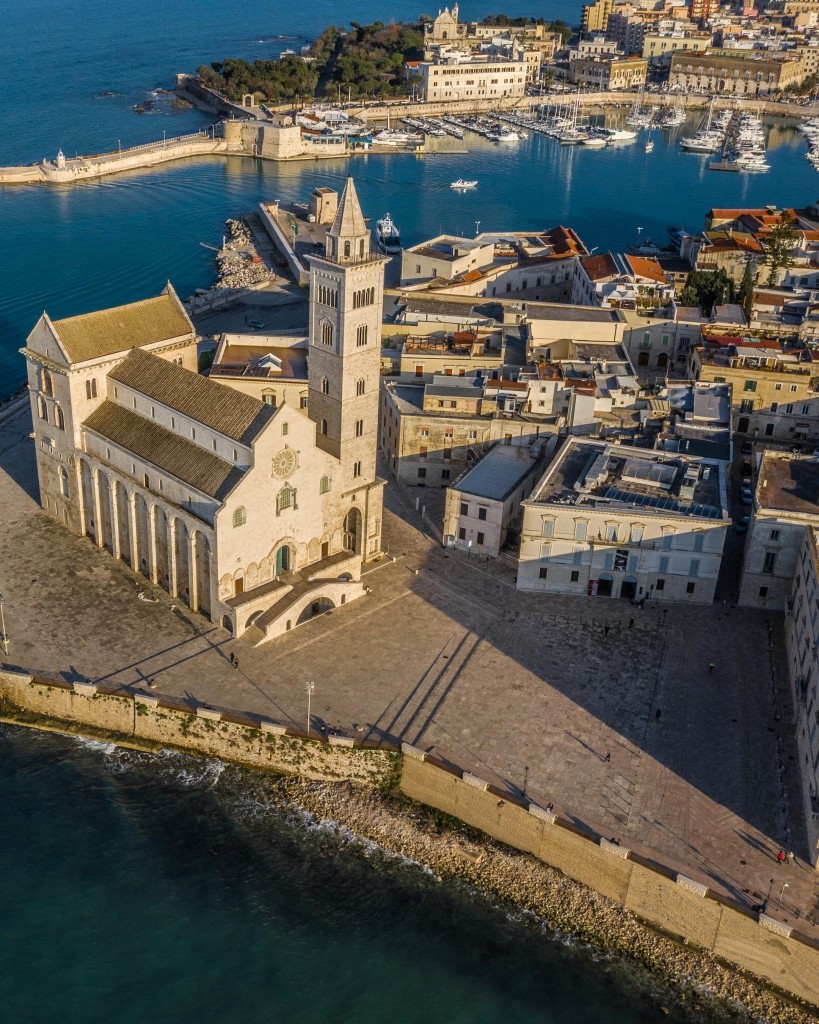 Check out my other articles on the best spots of Italy, like Sirmione and Madonna della Corona!
---
You might also like