[prisna-google-website-translator] Fuerteventura is part of the Canary Islands, a group of remote islands off the North-West African Coast but yet part of Spain. So basically you have all the advantages of an Tropical Island with the comforts of a European country, including a summer that lasts all summer long.
Of all the main islands (Gran Canaria, Tenerife, Lanzarote and Fuerteventura), Fuerteventura is among the wildest, and a paradise for nature-lovers, surfers and kite-surfers.
The scenary is a rock island, volcanic and deserted… truly beautiful to the eyes (and to the cameras).
The north of the Island is among the wildest, with the beautiful gem of Corralejo Dunes Park: from the airport (located in the "capital" Puerto del Carmen) going north you'll find this coast made of white-sand dunes ending up to the sea, a beautiful blue and green ocean. Nothing else, just sands and water. Simply beautiful.
You can easily pull over along the way to relax on a beach, or venture on the dunes of sands.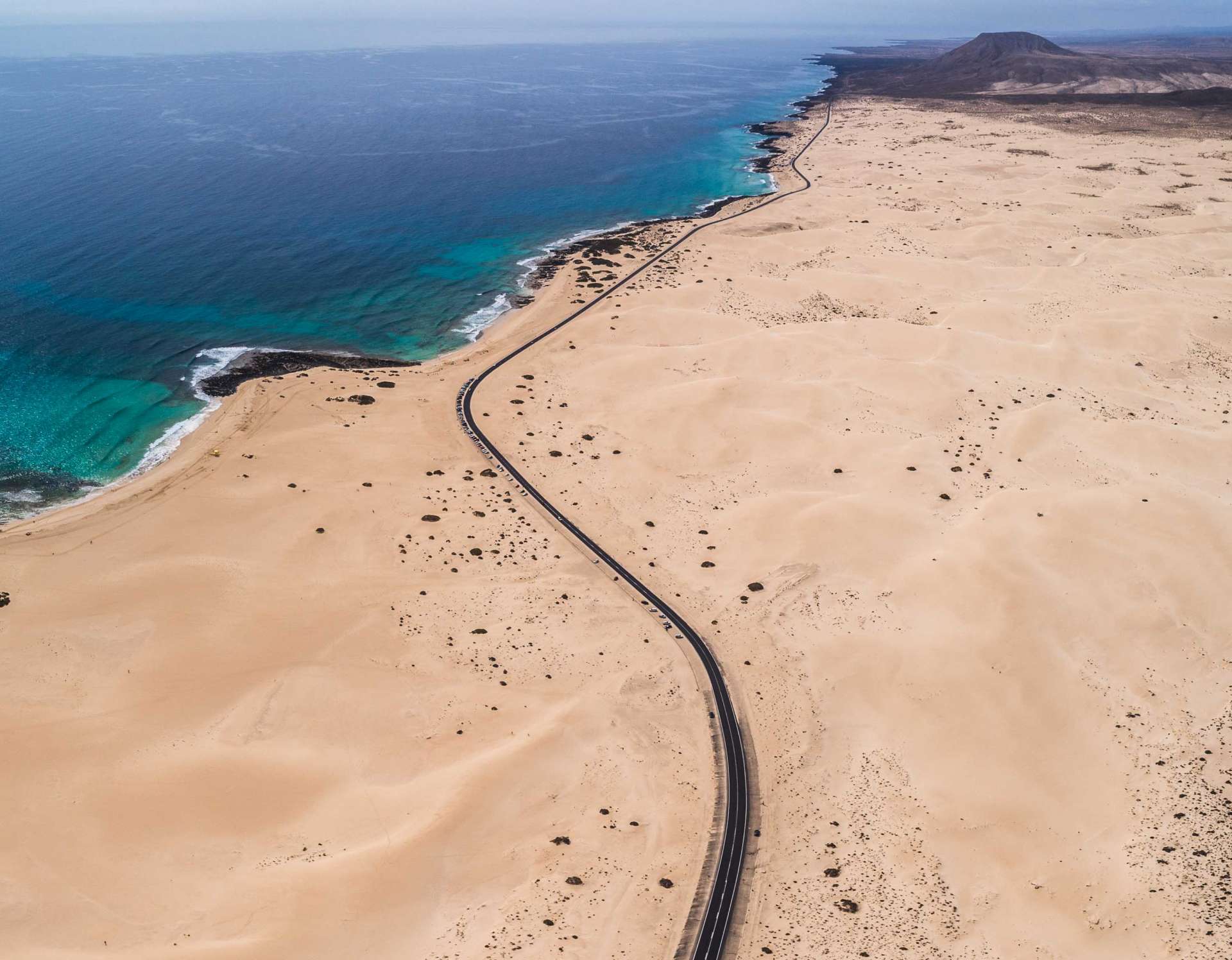 In some parts the road goes inland, and you'll find yourself surrounded by desert: if feels like being in the Sahara!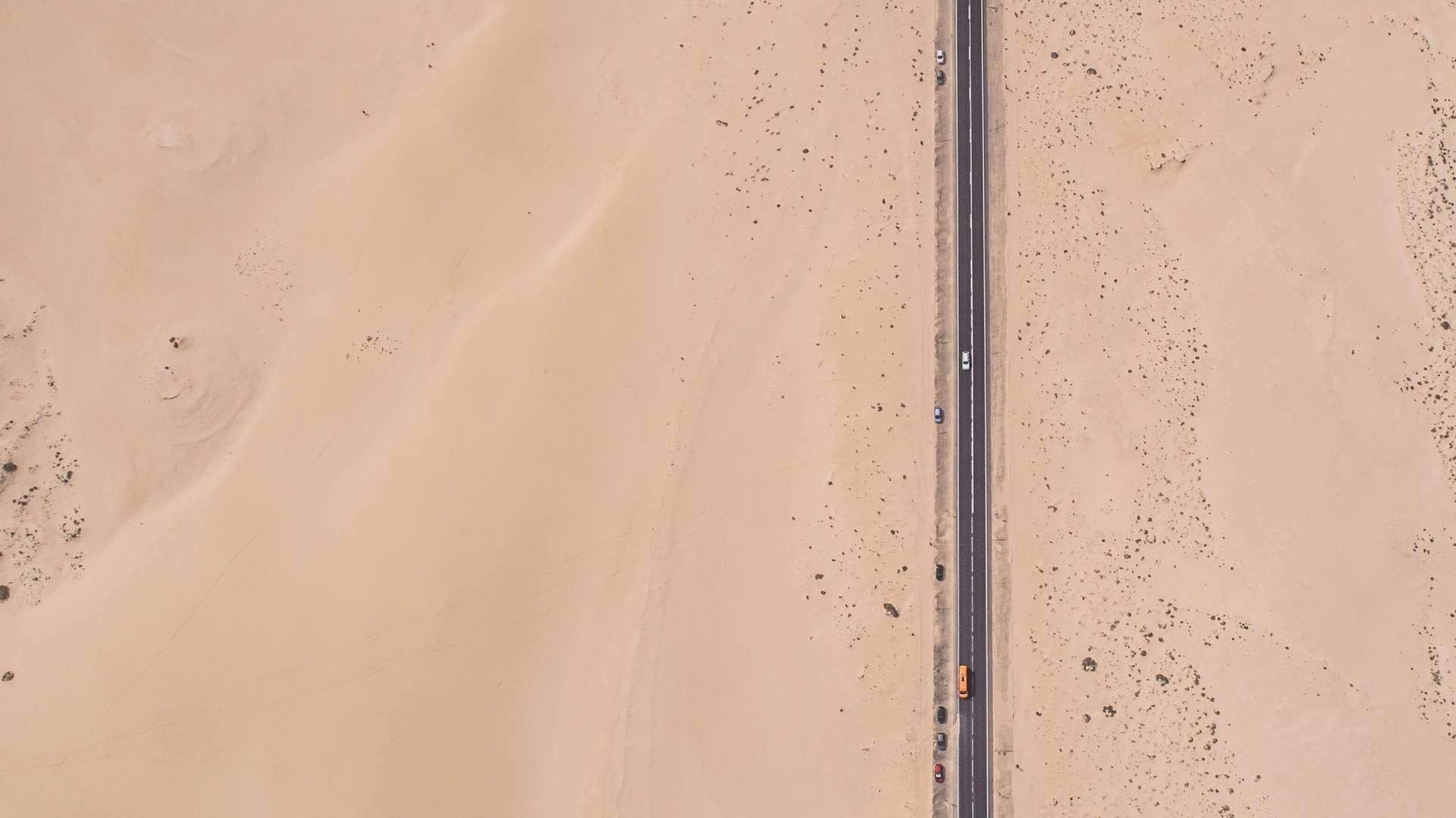 The opportunity for photography are endless, and I particularly love the following shot, which could become a perfect three pieces wall art!
And after the photos, you can enjoy this video:
Another gem worth a day tour from Corralejo, is Isla de Lobos, a deserted island which you can visit with a 15-minutes ferry from Corralejo port. Usually first ferry is around 10.00, and they go every hour
Once landed, first thing to do is book a place in the only tiny restaurant of the island, which has a breath-taking view on the beach, taking one of the 2 time slots available (around 13.00 and 14.30) Beware it has only Paella (9 euros) or Fried Fish (7 euro), there are really no other alternatives.
Trust me, you can't miss this place.
Second thing is head to Playa de la Concha, best beach of the island, as you can see below. But please, protect the environment and don't throw trash around, this is a natural park!
It's about 10 minutes walking from the main pier, but you will easily find a corner all for yourself!
---