Gorilla tracking is a once in a lifetime experience to meet the endangered species of Mountain Gorillas, endemic of Central Africa.
Made famous by american zoologist Diane Fossey (please do yourself a favour and at least watch the movie with Sigourney Weaver), these primates will be once of the best wildlife encounters of your life.
Here some quick FAQ after I visited Uganda, with some of my photos.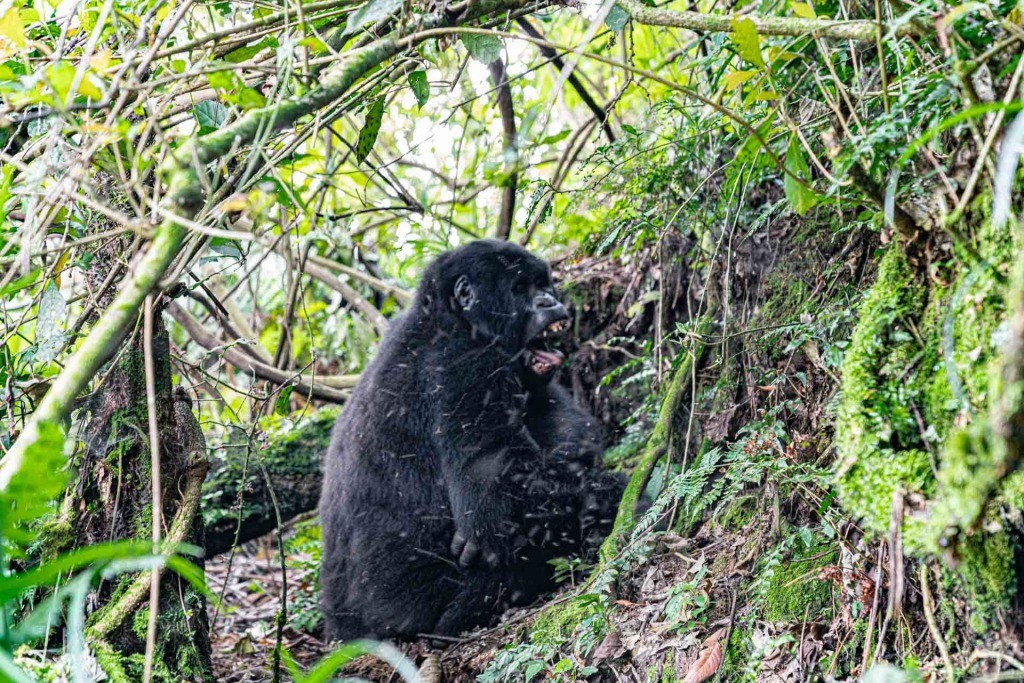 What is gorilla tracking?
Gorilla tracking is a day activity for tracking wild mountain gorillas and, once you find them, spend some time with them for usually one hour of time
Where can you do gorilla tracking in Africa?
Mountain gorillas can be found in Uganda, Rwanda and Congo, nowhere else in the world.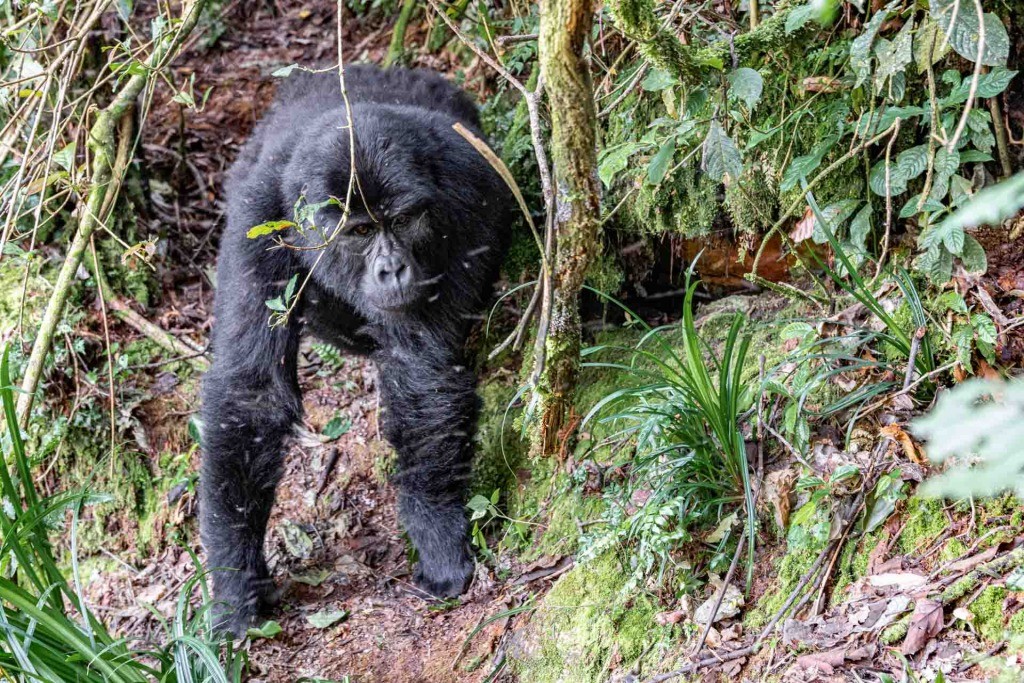 Why chose Uganda and Bwindi Impenetrable Forest?
Bwindi Impenetrable Forest has roughly half the world population of mountain gorillas (around 1,000 gorillas), so it is the place with the best chances to see the mountain gorillas.
How much cost a permit for Gorilla Tracking in Bwindi?
1 day permit in Uganda costs 700 usd (in 2020), while in Rwanda the same costs 1500 usd. Congo is cheaper (around 450 usd), but not safe for tourists.
All costs are for the peak season.
Where do I get the permit?
Ask a local travel agency, or better your hotel. Is the safest bet.
How much time before should I get the permit?
If you plan to visit on peak season, book the permit 10 months before to be safe. So February for visiting on New Years' Eve
When is the peak season?
Peak season is in european winter time, so january-april, that is the dry season.
Are there any downside in choosing Bwindi?
Bwindi is literally an IMPENETRABLE FOREST, meaning that the forest is thick and lush, and on steep mountains.
So you could see the gorillas through the bushes, and not in an open environment, meaning that could be not ideal for photography, but largely depends on your luck.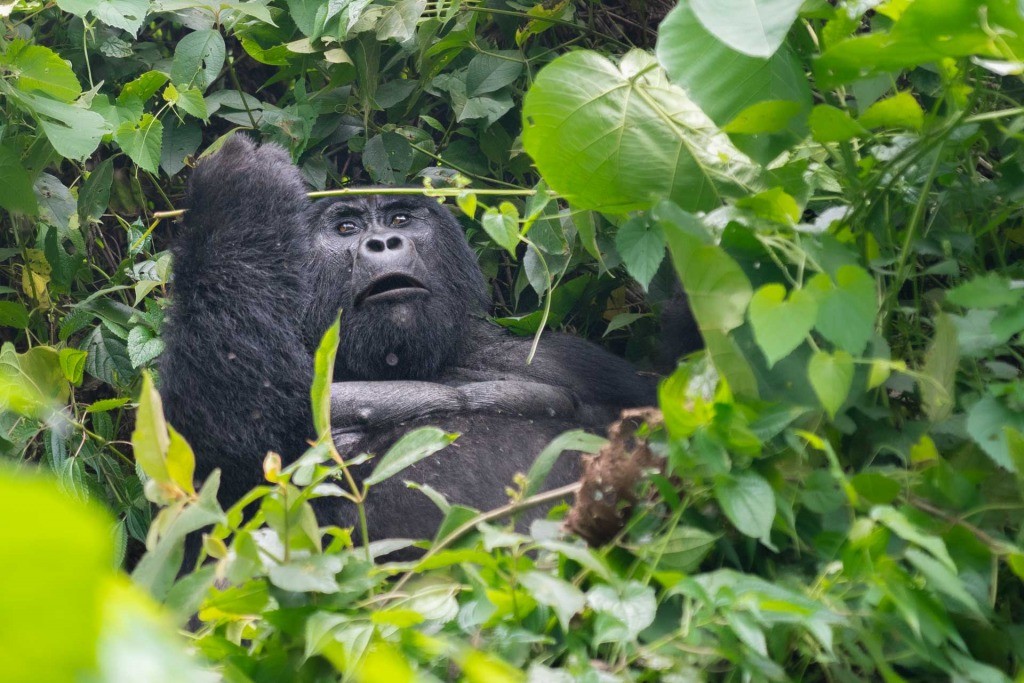 Should I choose 1 day or 2 day tracking?
If you can afford it, do two separate day tracking: these increase your chances to see the gorillas in different settings and do more photography.
How long is gorilla tracking?
You will gather with all the visitors around 7.30 am, do a general briefing and leave with your 8-people group around 9.00 am.
The hiking for finding the gorilla could be from 1 hour to 4 hours: once you find them, you will stay with them 1 hour and then go back.
Usually how much long is the hiking?
Expect an average of two hours, at least.
You can be VERY LUCKY and find the after one hour (a group did), or not so lucky and walk for 3-4 hours.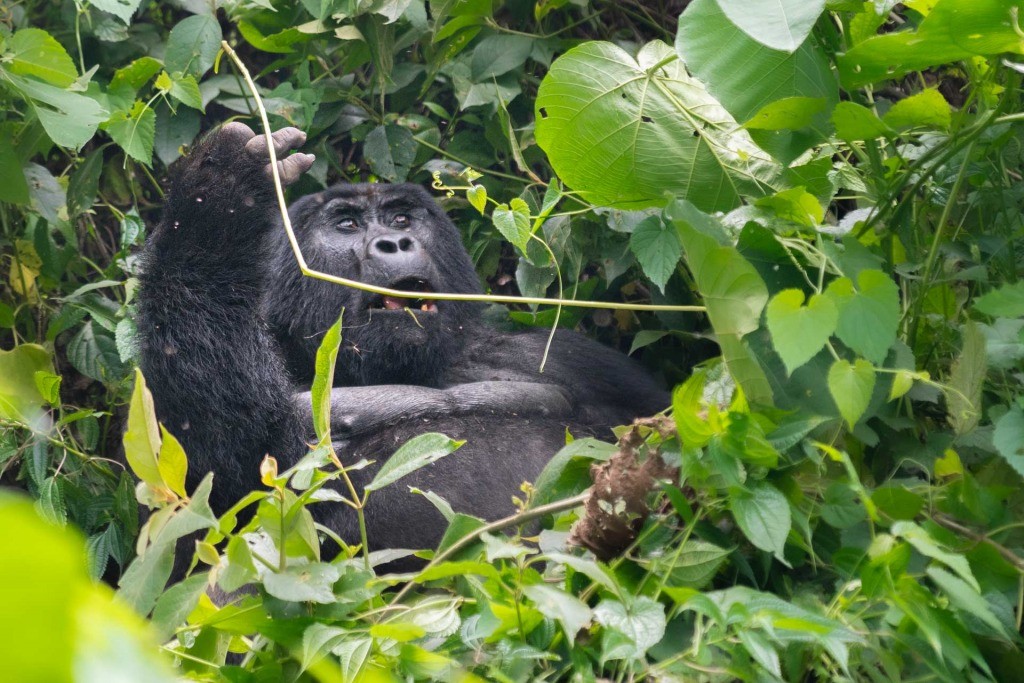 Let's be honest: how tough is the hiking?
Let's start assessing your physical condition.
If you do regularly sport, running or generally physical activity it is an hard hiking.
Not only for the steep ground, but for the VERY THICK jungle and other perils (like red ants crawling your legs).
If you, like me, are a healthy guy, like to walk around cities and stuff, but not used to regular and intense activity IT IS A VERY, VERY HARD HIKING.
If I did it, mostly everybody can do it, but it has been very challenging, and honestly I couldn't do it for consequent days.
Should I get a porter?
Please do yourself and the community a favor and hire a porter (for 20-25 usd): it will carry your bag and help you along the path.
You will get also a walking stick, EXTREMELY USEFUL
How far will be the gorillas from me?
Expect to be from very close like 3 meters to 15 – 20 meters.
Remember the VERY THICK VEGETATION, the far they are, the almost impossible will be to do photos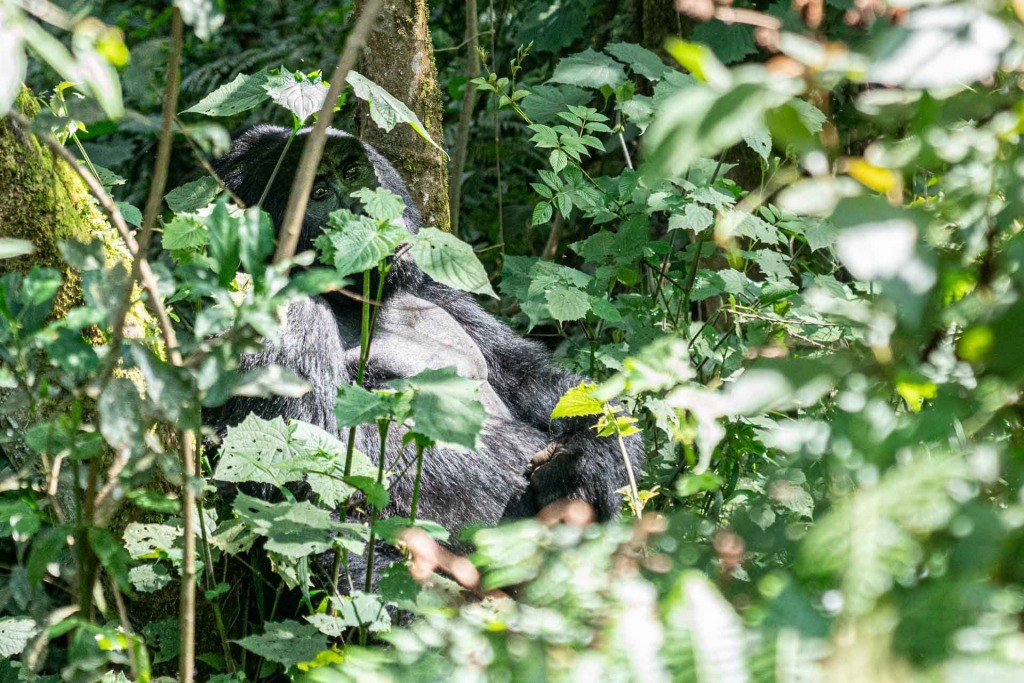 Which focal length and lenses should I carry for gorilla tracking?
For a photographer, I believe this is the most important question, that I have tried to explore before going in Uganda.
Here some very useful tips:
once you find the family of gorillas, the porter will stay back, so you need to get all the lenses and equipment you need for the hour of staying with them. Don't forget anything, otherwise you will have to go back and find the porter, and waste time
remember the VERY STEEP TERRAIN, using a tripod will be very difficult, for me it was impossible; you could try with a monopod, but it will be difficult to use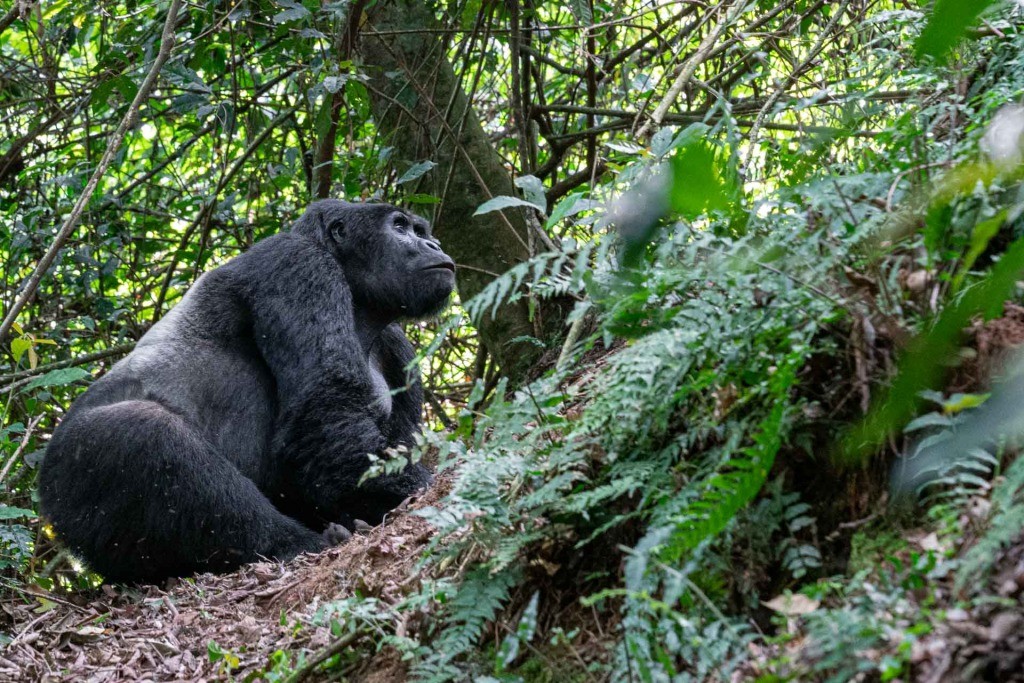 remember the THICK VEGETATION, expect a low light condition, so pump up your ISO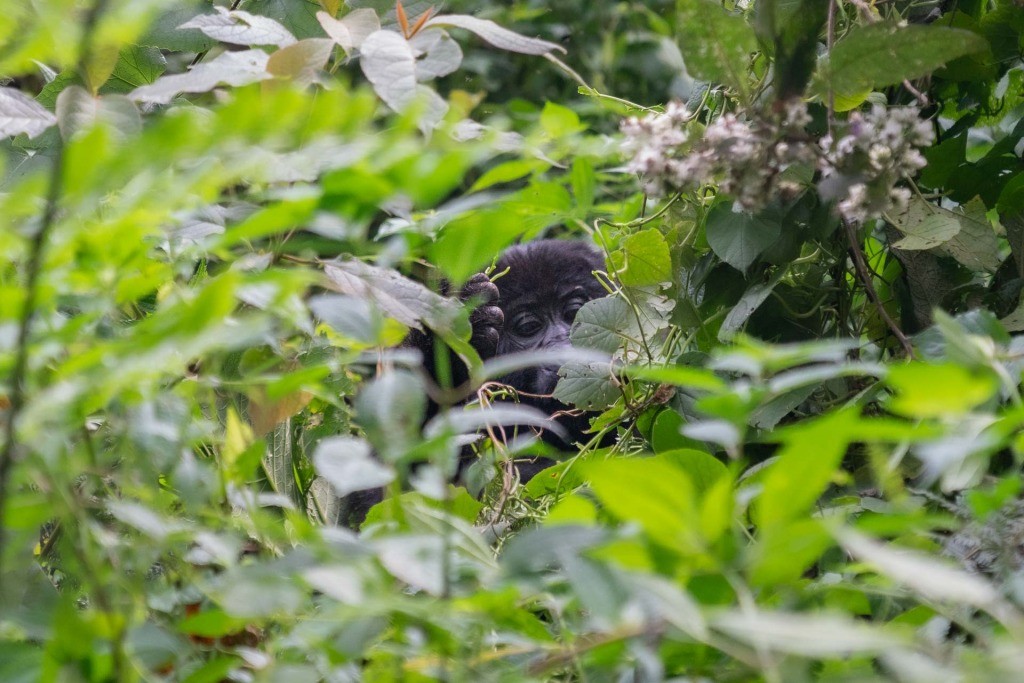 if you have two cameras (which I hadn't), have one with a midrange zoom (24-70mm) and one with a telezoom (70-200mm or up)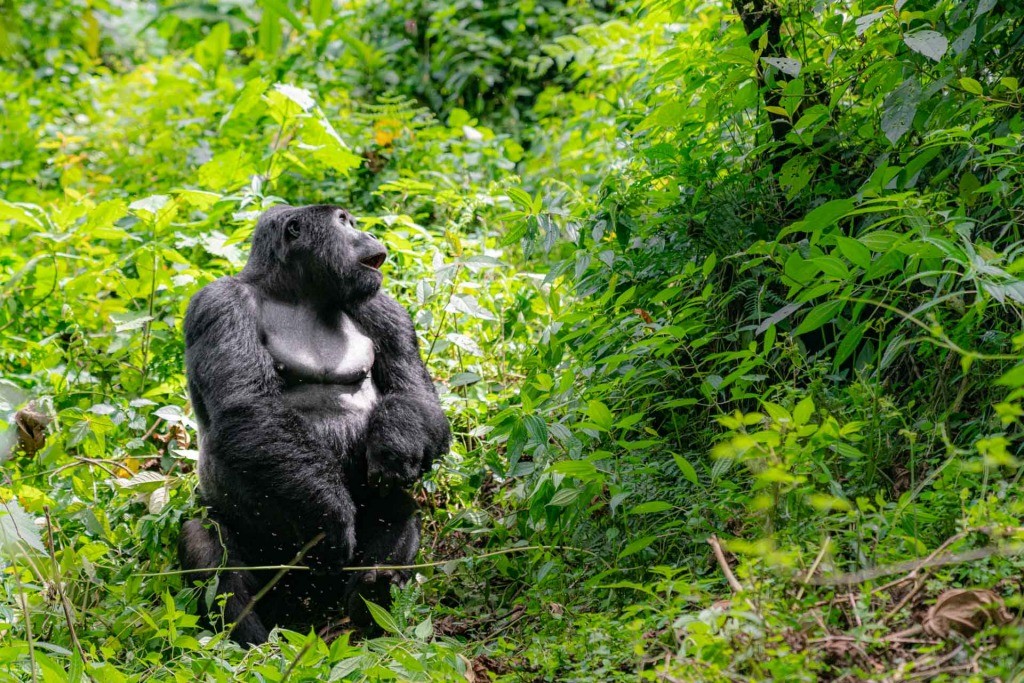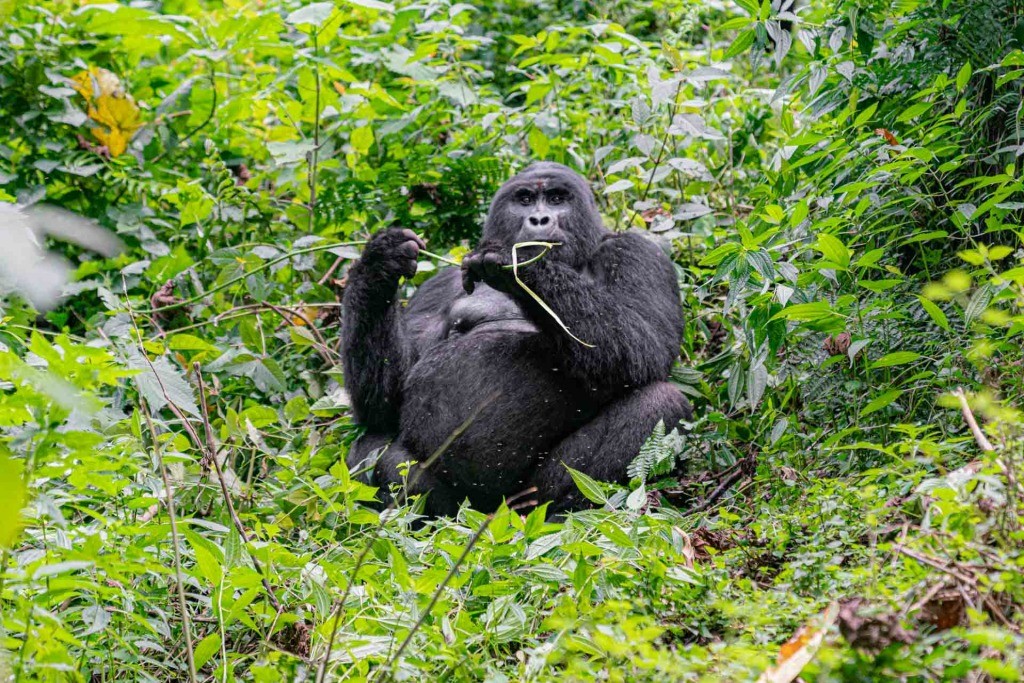 Using a super telezoom (like mine Sony FE 200-600mm f/5.6-6.3 G OSS) will be very very difficult for the low light, thick vegetation and difficulty in placing a tripod on the steep grounds. This is the ONLY photo I managed to take on the super tele zoom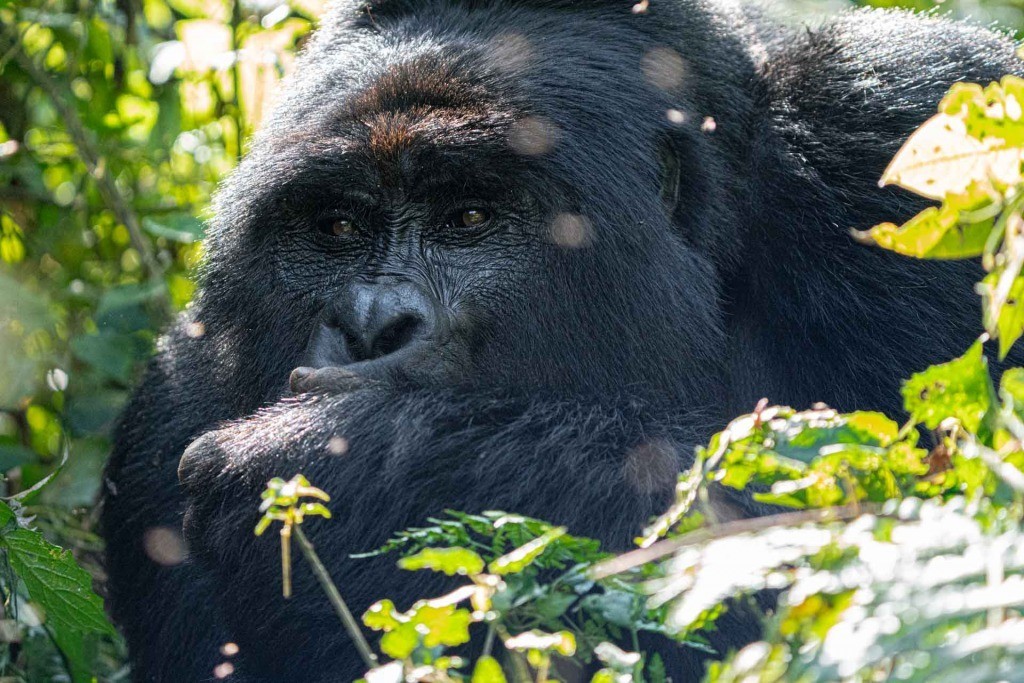 I know it sounds bad, but try to be in front of your group: being in the back means missing photo opportunity.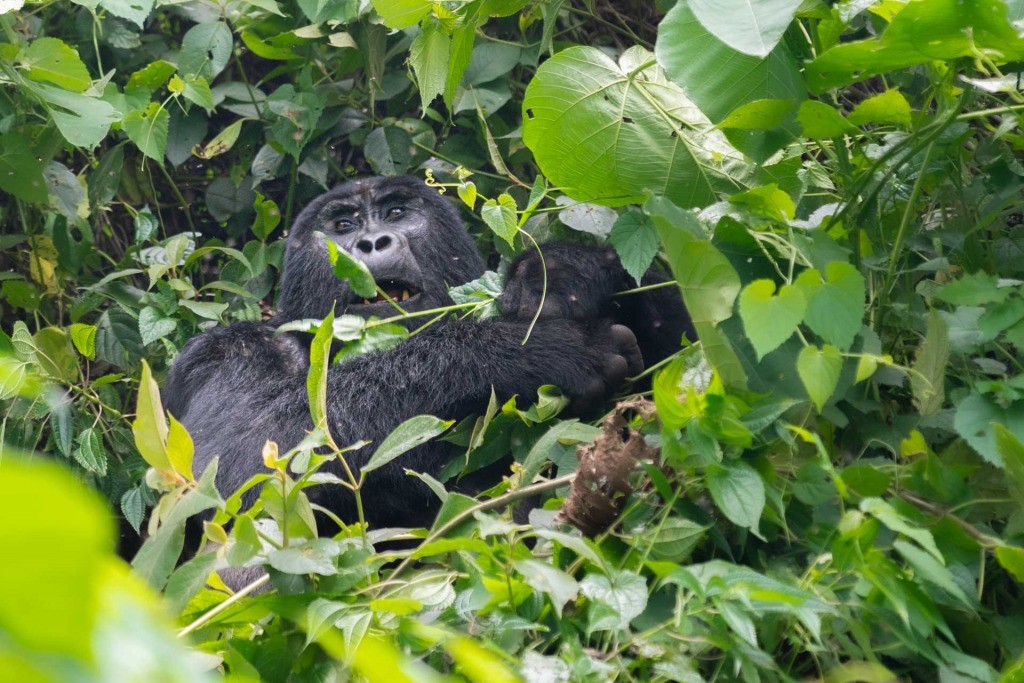 If you need any tips, just drop me an email of a private message on my instagram!
---
You might also like