Rapa Nui, or Easter Island, is an island in the middle of the Pacific Ocean, halfway between the coast of Chile and Polinesia.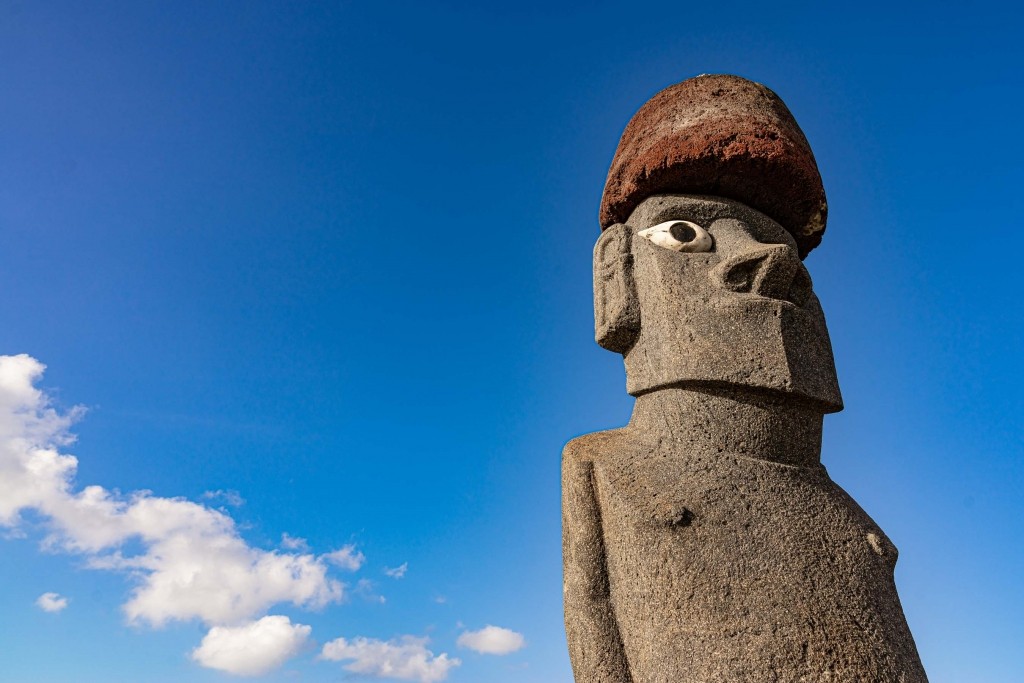 It has been on my destinations' dream list since the 90's movie Rapa Nui, that really impressed me as a kid (even it has HUGE history mistakes).
The island is home to the Moai, huge head statues that can be found all around the island, that create the myth and the mystery about the (extinct) population that lived in this remote place.
Why visit Rapa Nui?
Visiting Easter Island is above all an experience: you are visiting one of the most remote places on Earth.
The attraction is around the (lost) Rapa Nui civilization and the history behind the Moai, that represents the main and only archeological attraction of the island.
There is no wildlife here, and even if Easter Islands has one of the most-transparent waters in the world, also the marine wildlife is quite scarce. Snorkeling and diving are quite popular, despite the quite frequent bad weather.
How to get there
There is only way in Rapa Nui: with a flight from Santiago de Chile.
There is also (weekly) another way out, that goes to Polinesia, if you want to go the other way on the planet.
An example of how humans destroyed an ecosystem
What I found most interesting about Easter Island is how it is a modern example of climate change consequences.
When the first aboriginal people arrived from Polynesia, it was a lush island, abundant of wildlife, palms and fishes.
In few centuries, Rapa Nui people destroyed and consumed everything: they kill all animals for food (including fishes, whales and dolphins) and cut all trees.
This caused a change in the micro-climate of the island and basically the end of their civilization, which ended also in cannibalism.
If this is not a lesson to be learned, I do not know what is!

---