Victoria Falls are the largest falls in the world, and together with Niagara Falls (between USA and Canada) and Iguazu Falls (between Brazil, Argentina and Paraguay) are the biggest falls in the world.
I have personally see all three of them, and even if my favorite are Iguazu Falls, the Victoria Falls are very dense with wildlife and special activities, making them a true wonder to spend at least a couple of nights.
You can either choose to sleep in Victoria Falls in Zimbawe or in Livingstone in Zambia: you will have to see the falls from both the sides, and crossing is very easy. Also, you will most of the times move around in taxi.
Here some suggestions on the top activitities I have tried:
Devil's Pool Tour
Devil's Pool are natural pools literally at the edge of the falls, on the Zambia side. To go there, there is only tour and option that you can take, that will bring you to Livingstone Island (where the pools are), let you sink in and then have breakfast or lunch. Everything is super organized and safe, so you don't have to worry about anything.
Devil's Pool are open from end of August, so during August you will sink in the Angel's Pool, which are almost identical.
It is THE best experience you can have, and nowhere else on the world you can be safely at the edge of such impressive falls.
Downside is that you won't be alone, and taking good pictures is quite challenging: terrain is slippery, and the guides will take some shots for you, since you have to be careful on where to walk. Plus, the moisture in the air is really strong, so using a regular camera (without waterproof casing) is out of the question.
Here's a quick peak on what to expect on video (not a fancy one, just an informative video 🙂
Victoria Falls Helicopter Tour
We did the shortest flight of 12-13 minutes called Helicopter Flight of Angels with Shearwater, located in Victoria Falls. And it has been an amazing experience. Seriously, save on everything, but not on this. Seeing the falls from the sky let you really appreciate how beautiful they are. Plus you can take amazing photographs from the helicopter!
I managed to take the front seat next to the pilot, and you should try to catch the same! Unfortunately I take the blame for choosing the worst hours to do it: midday: I thought that the sun would have lighted the falls from the top, but actually it made all shots a little bit flat. Stick to the golden hour!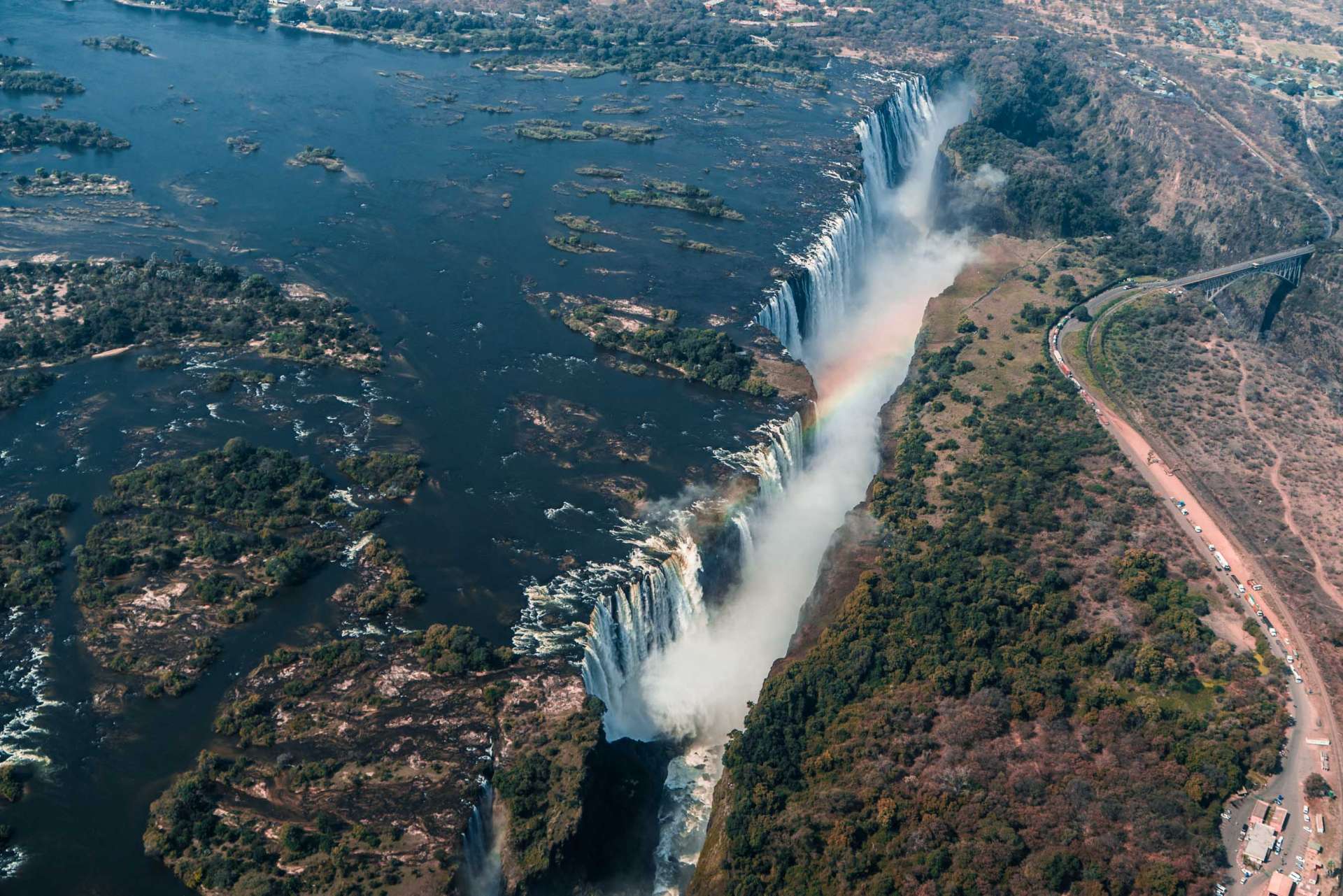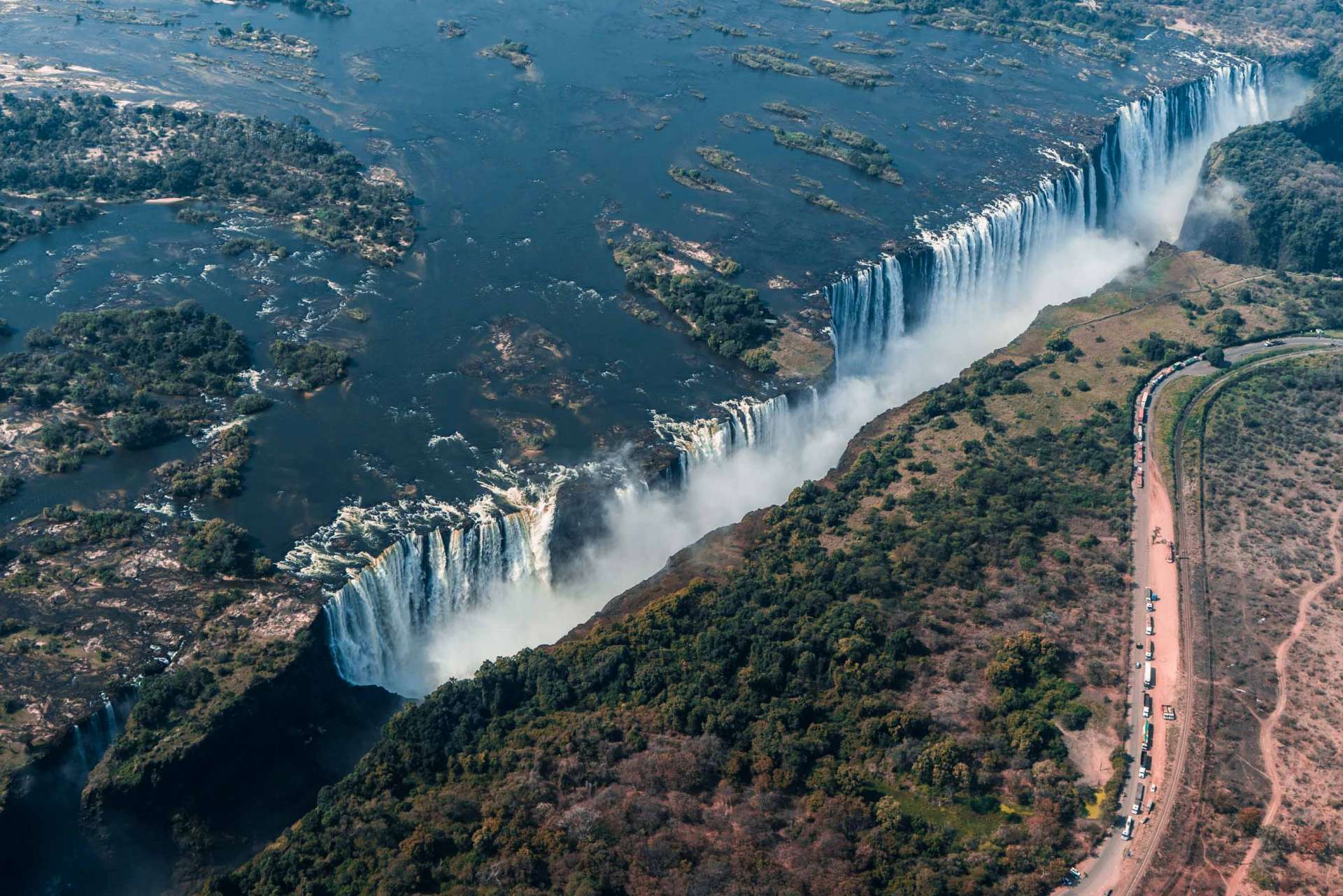 The Victoria River Safari
Among the many, many river cruises (remember that in none of them you'll see the falls), we have picked this one "The Victoria River Safari" with Victoria Falls Guide 
This because it was super intimate (we were 5 people out of 12), with a private bartender and small eats for appetizers. Boat is small, quiet, and you can get close to wildlife, like hippos!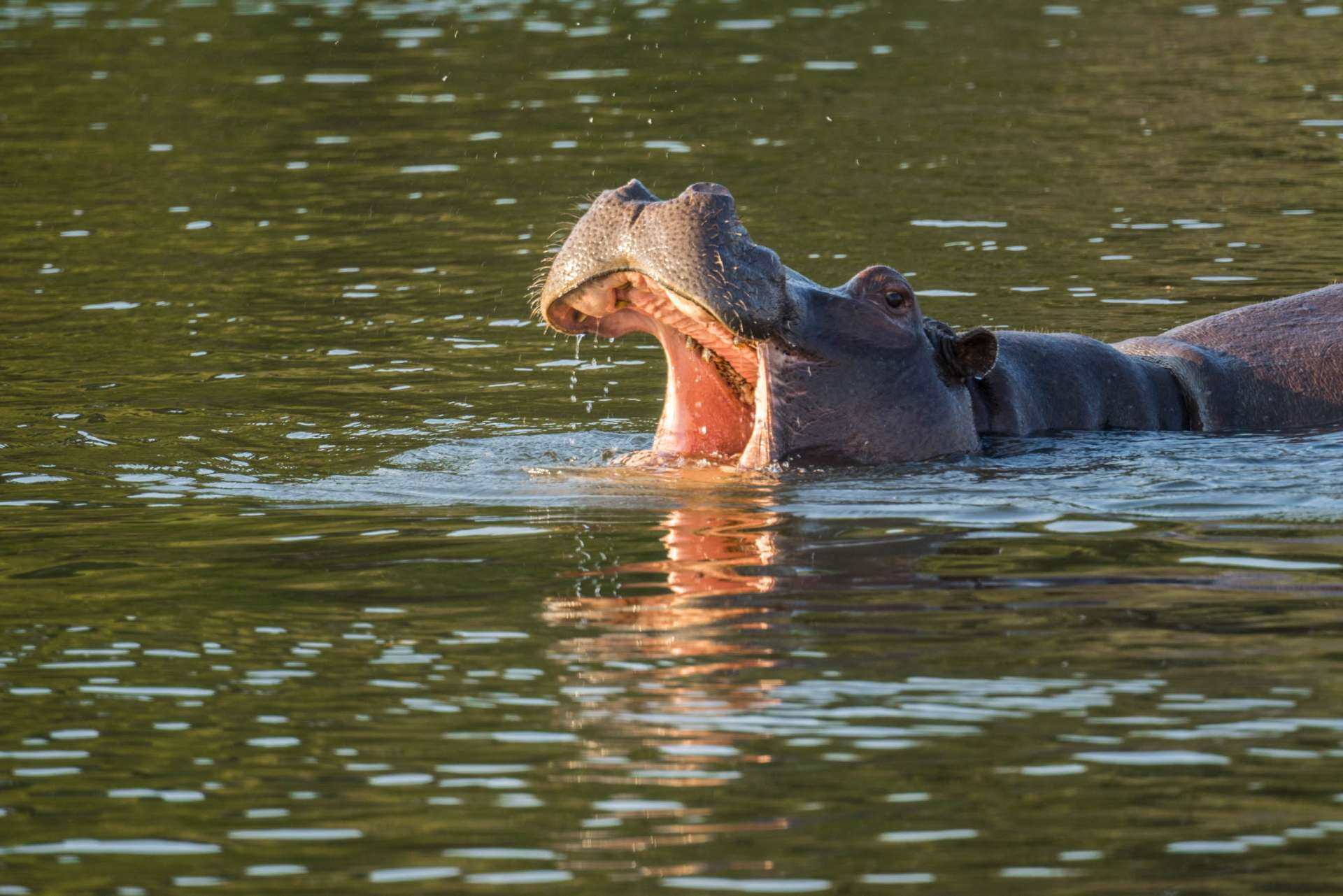 We've also seen one of the best sunset of Africa (definitely the best of all our travel). Unforgettable.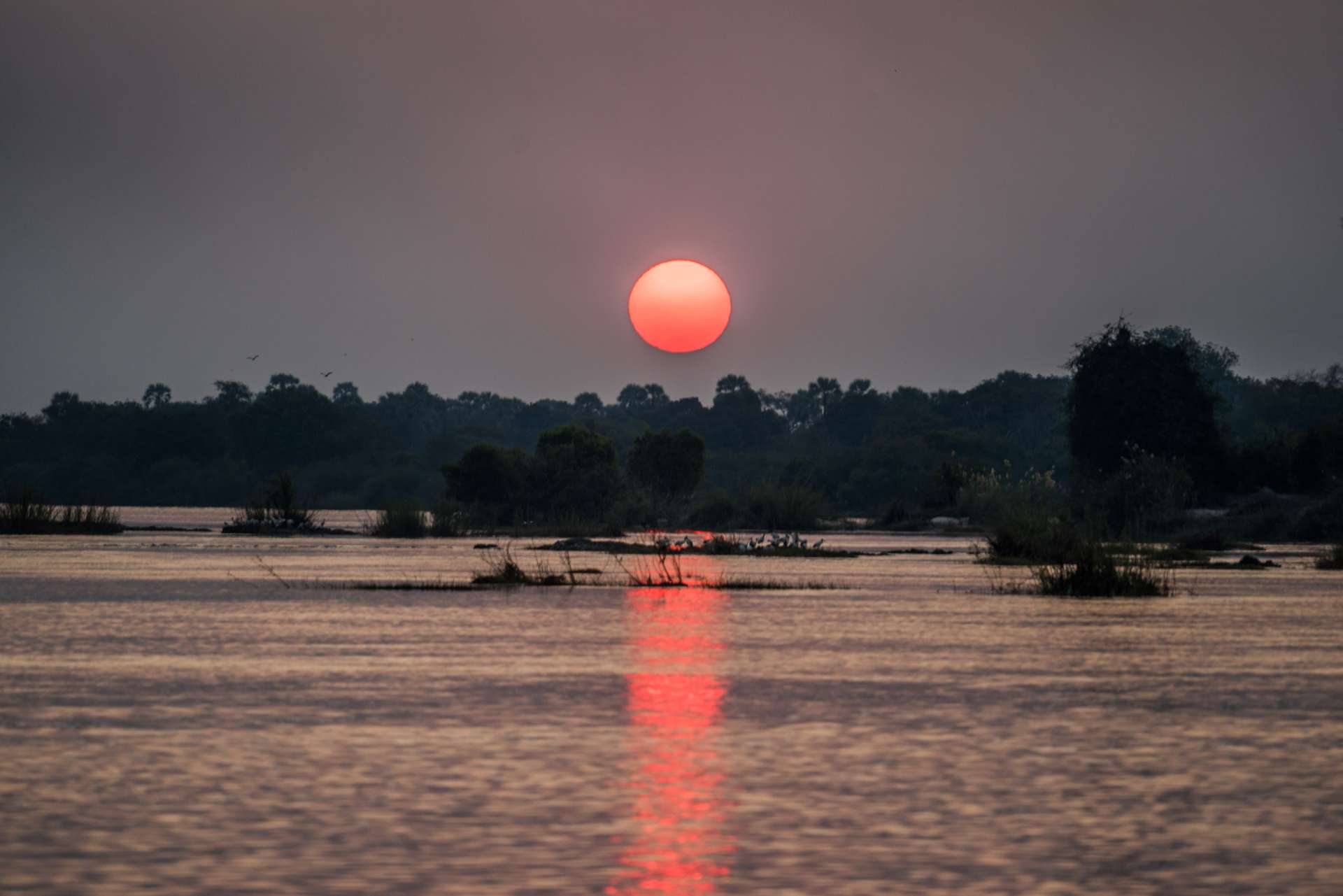 During the cruise I spotted in the sky a microlight, another activity that you can do. We choose the helicopter over microlight because they didn't allow to bring any camera on board of it.
Chobe day trip safari from Vic Falls
It is a full day excursion (7am – 6pm) that will bring you to Chobe National Park in Botswana, where you will do a safari on the boat in the morning, and by 4WD in the early afternoon.
It is a unique occasion to see wildlife in and around the river, and we have been very lucky in terms of sightseeing. Definately a great warm up for our African holiday!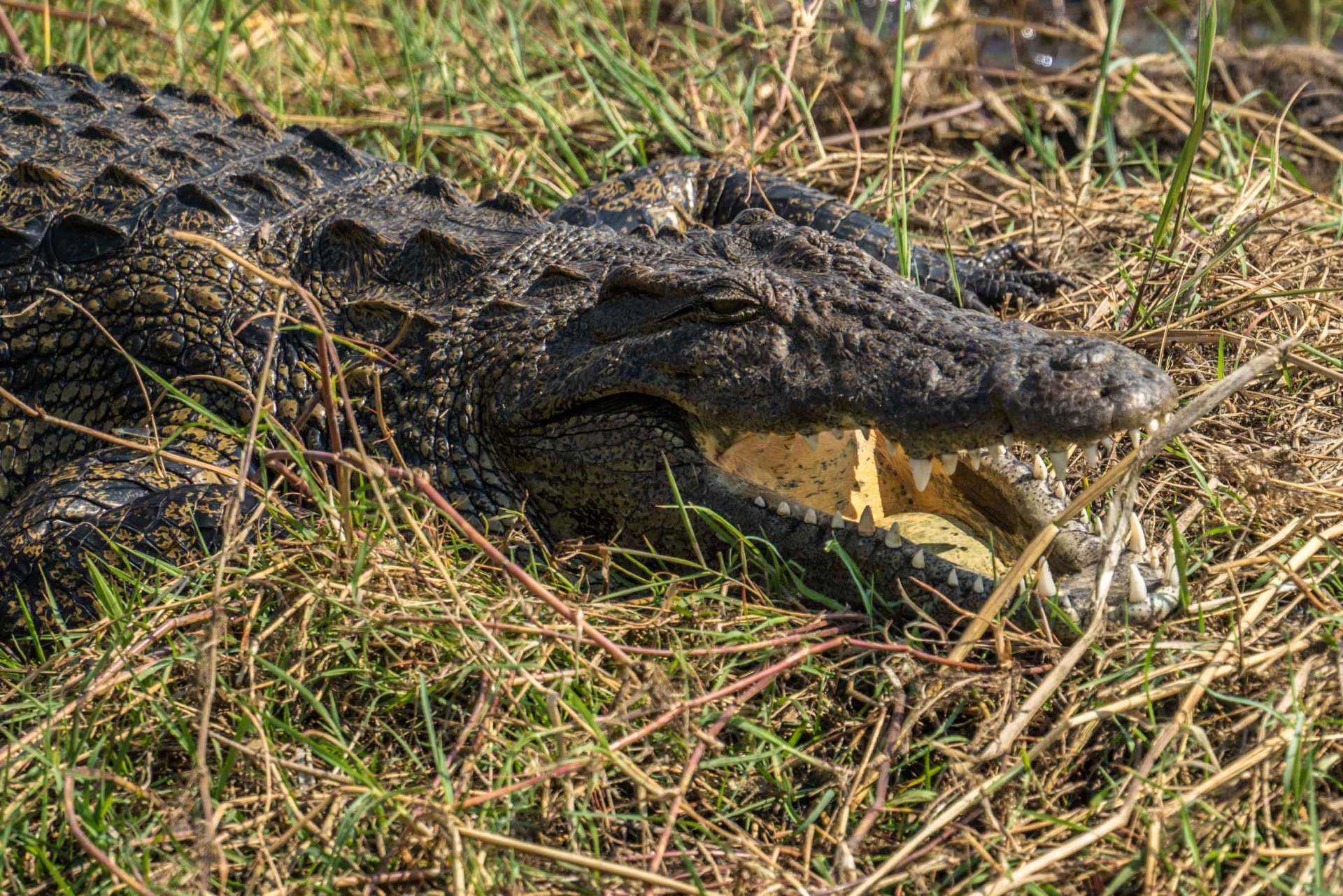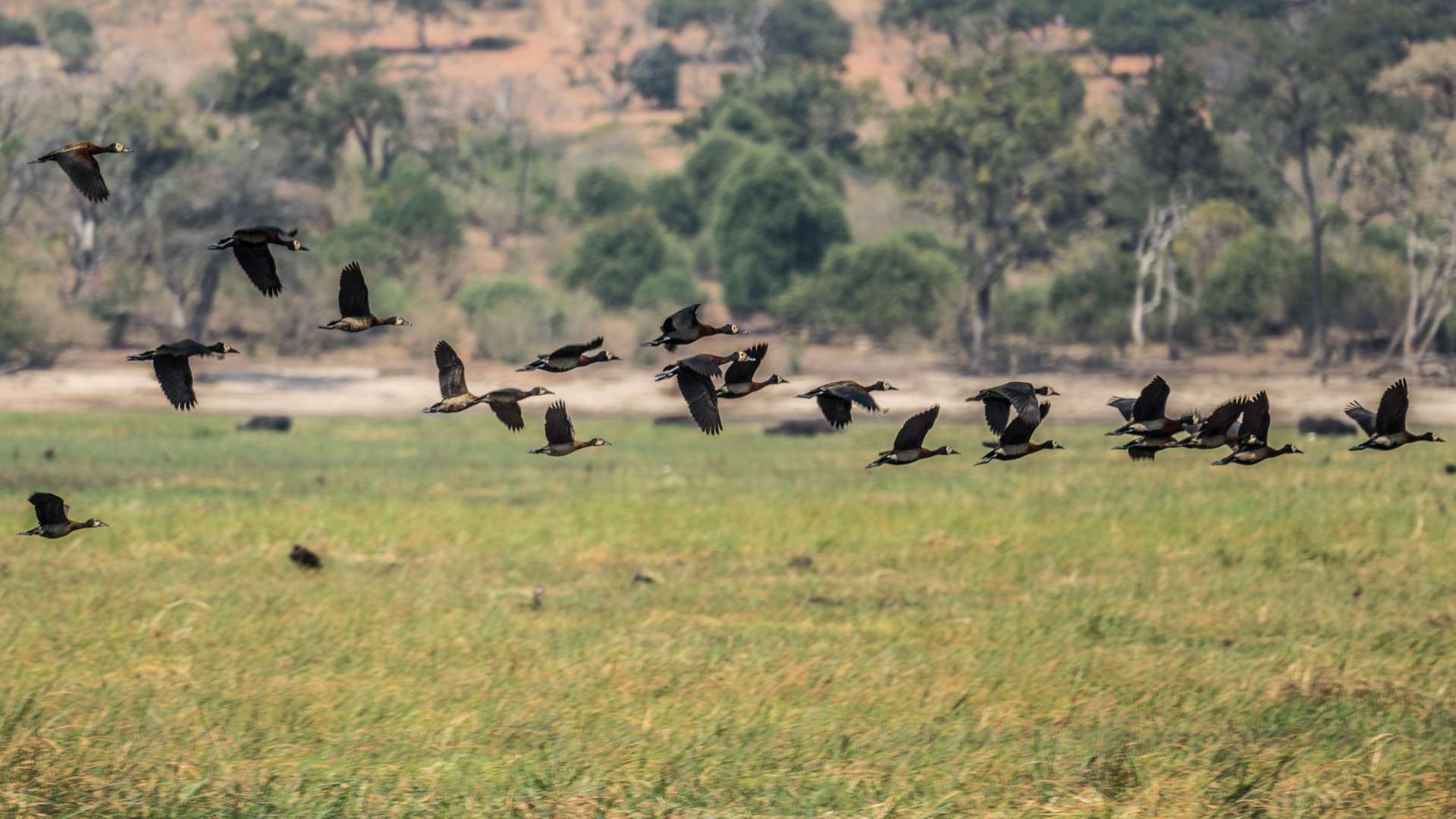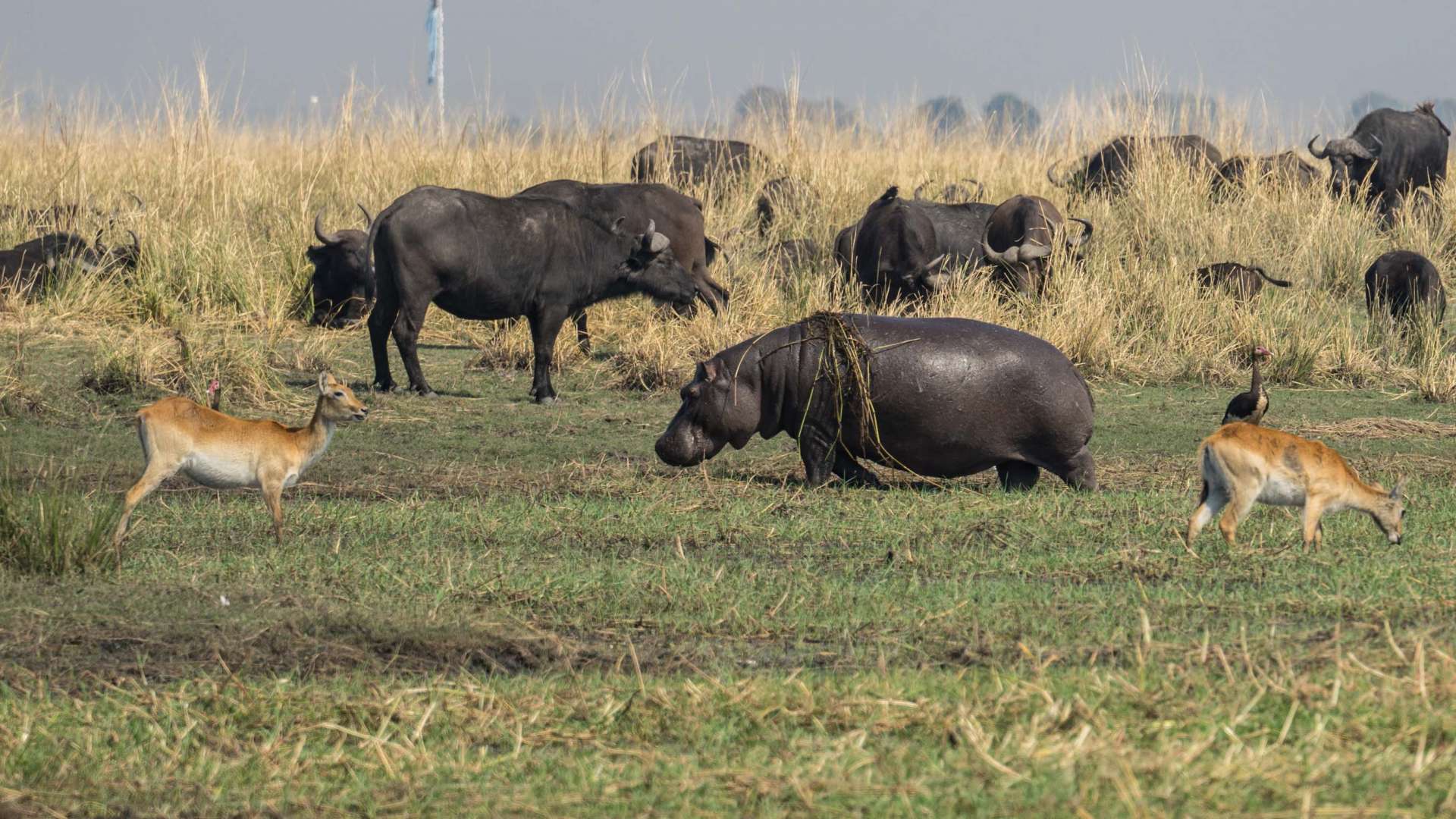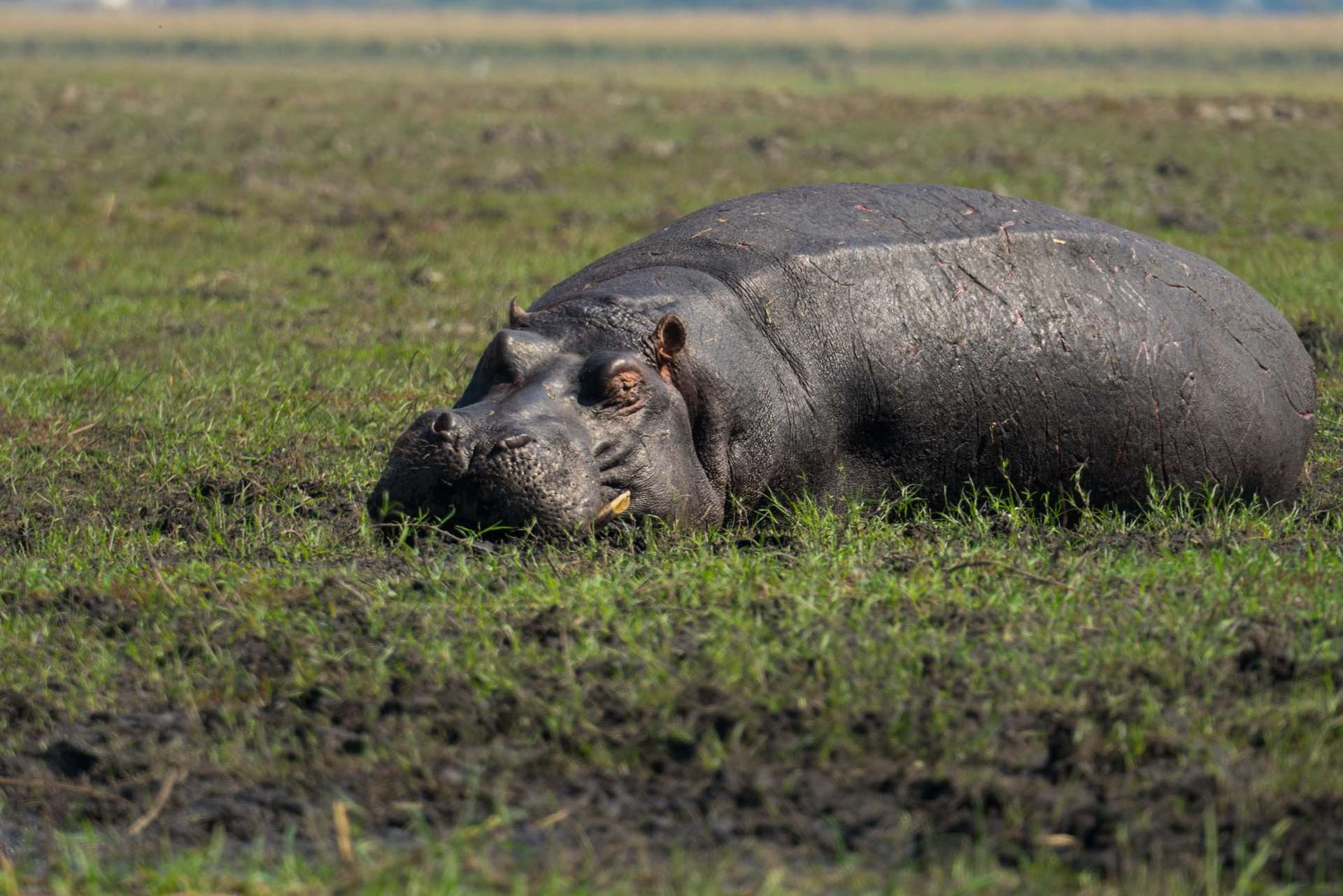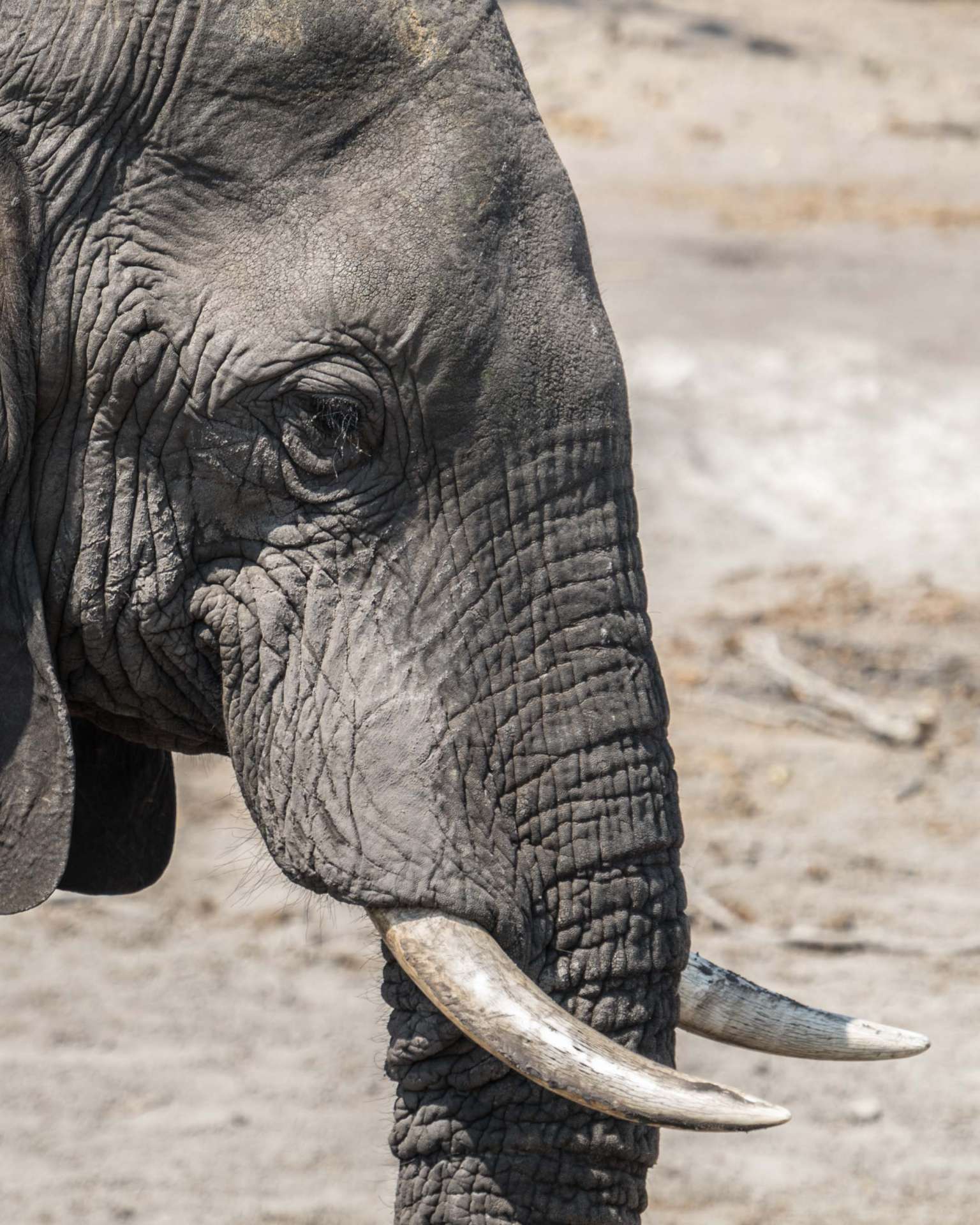 We had the luck to see a group of elephants crossing the river and swimming, truly an amazing sight.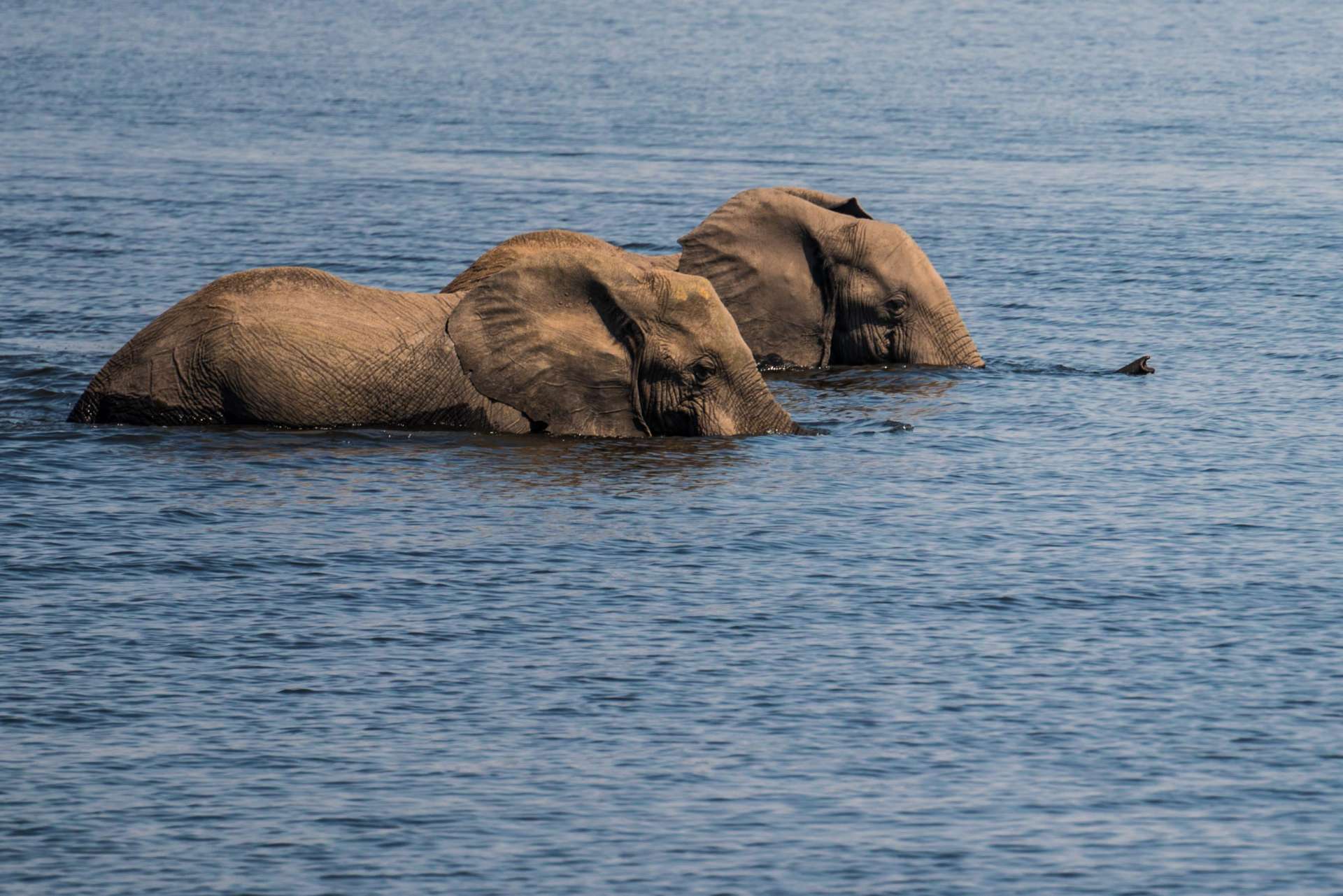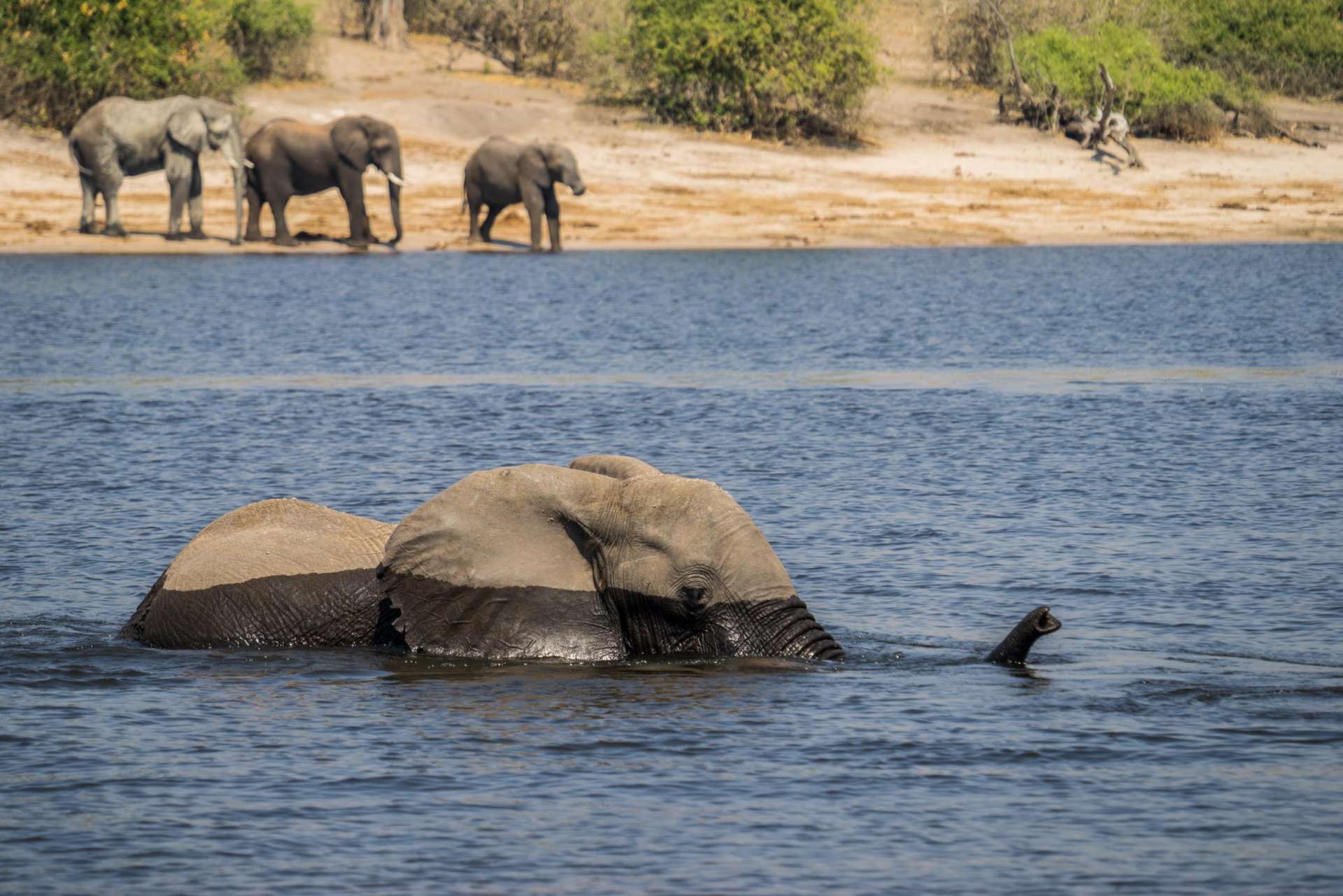 The afternoon safari was lucky as well, if not more, as we spotted a male leopard. Definitely the most majestic sight you can see in Africa, and it was so close to us!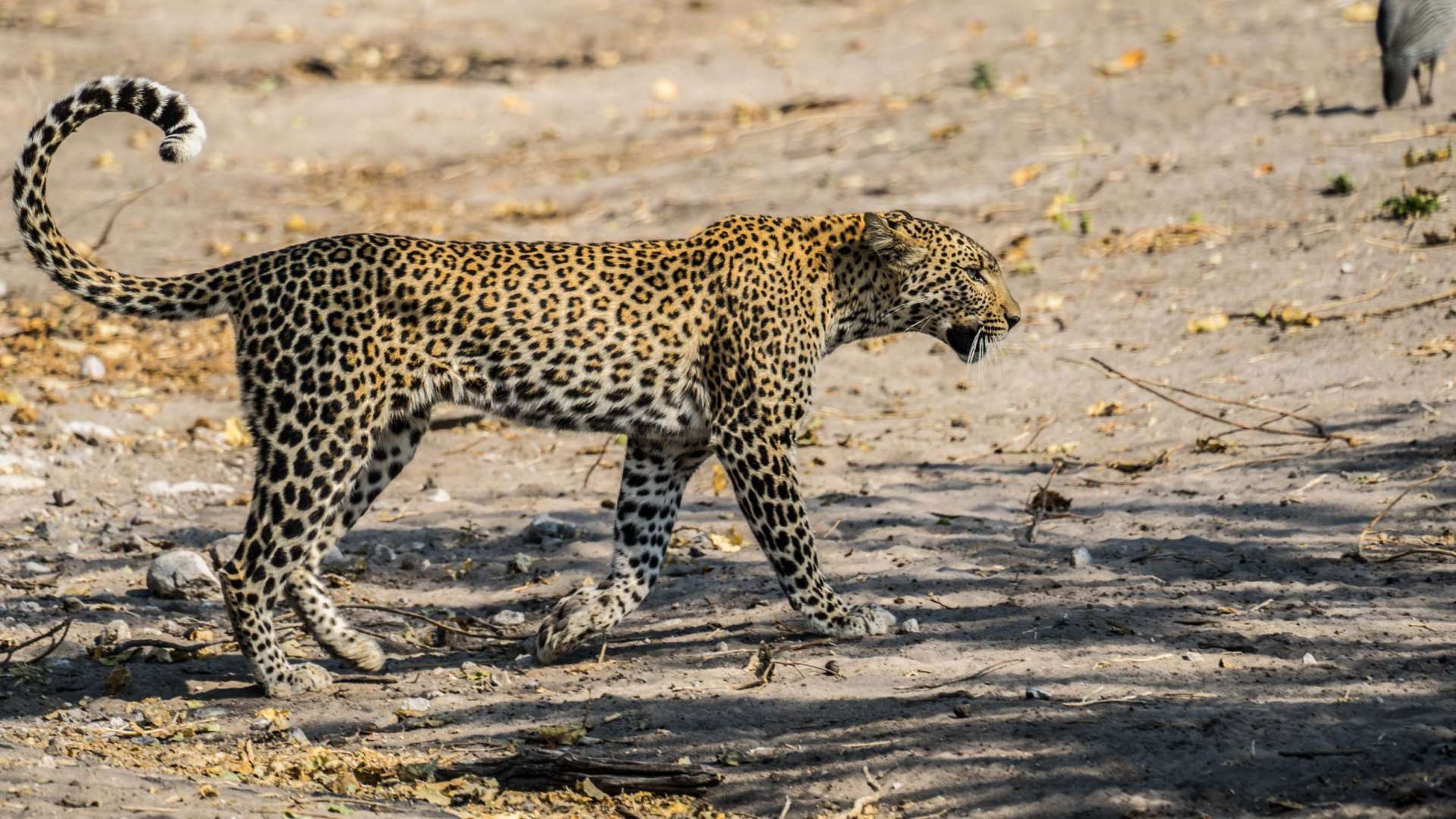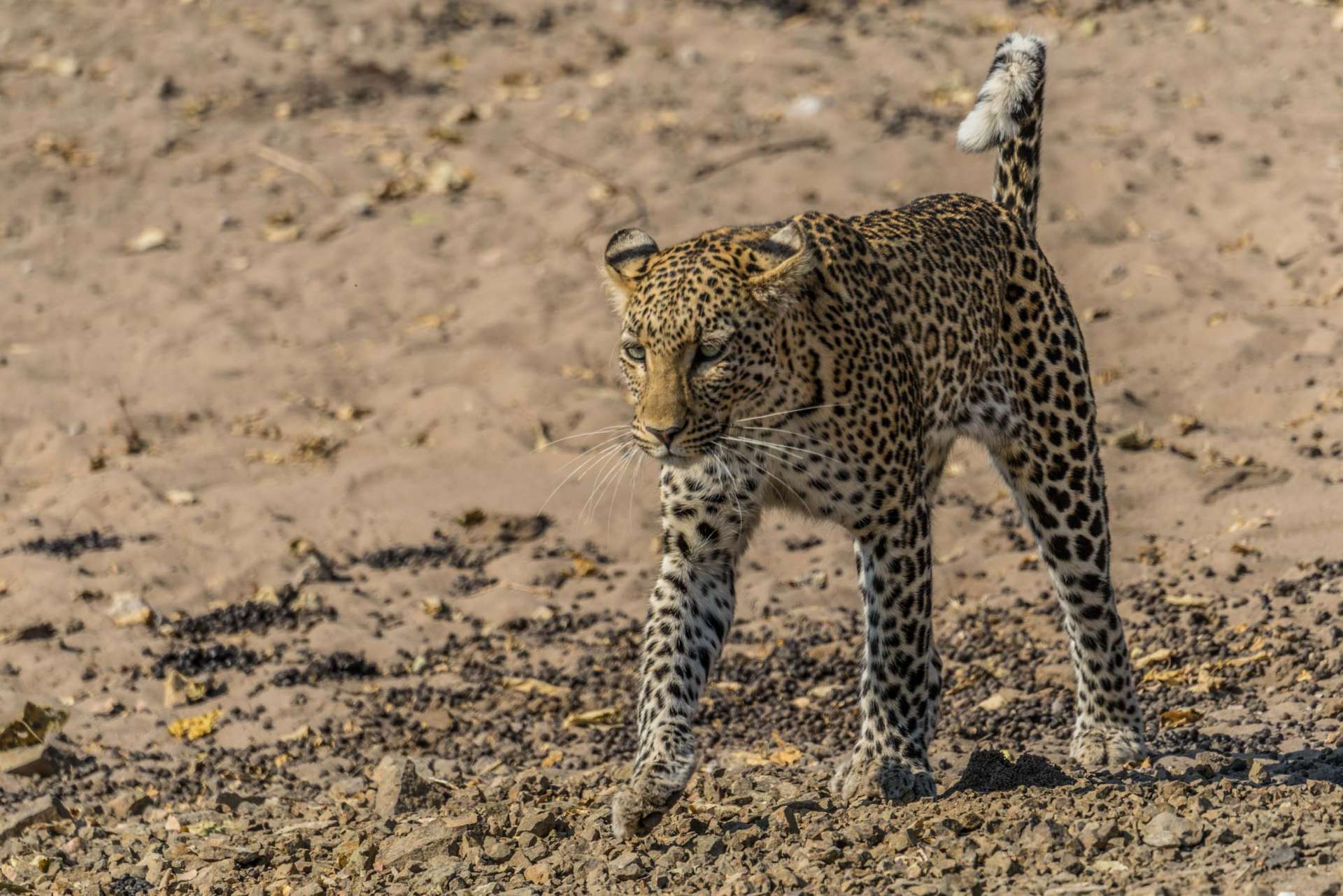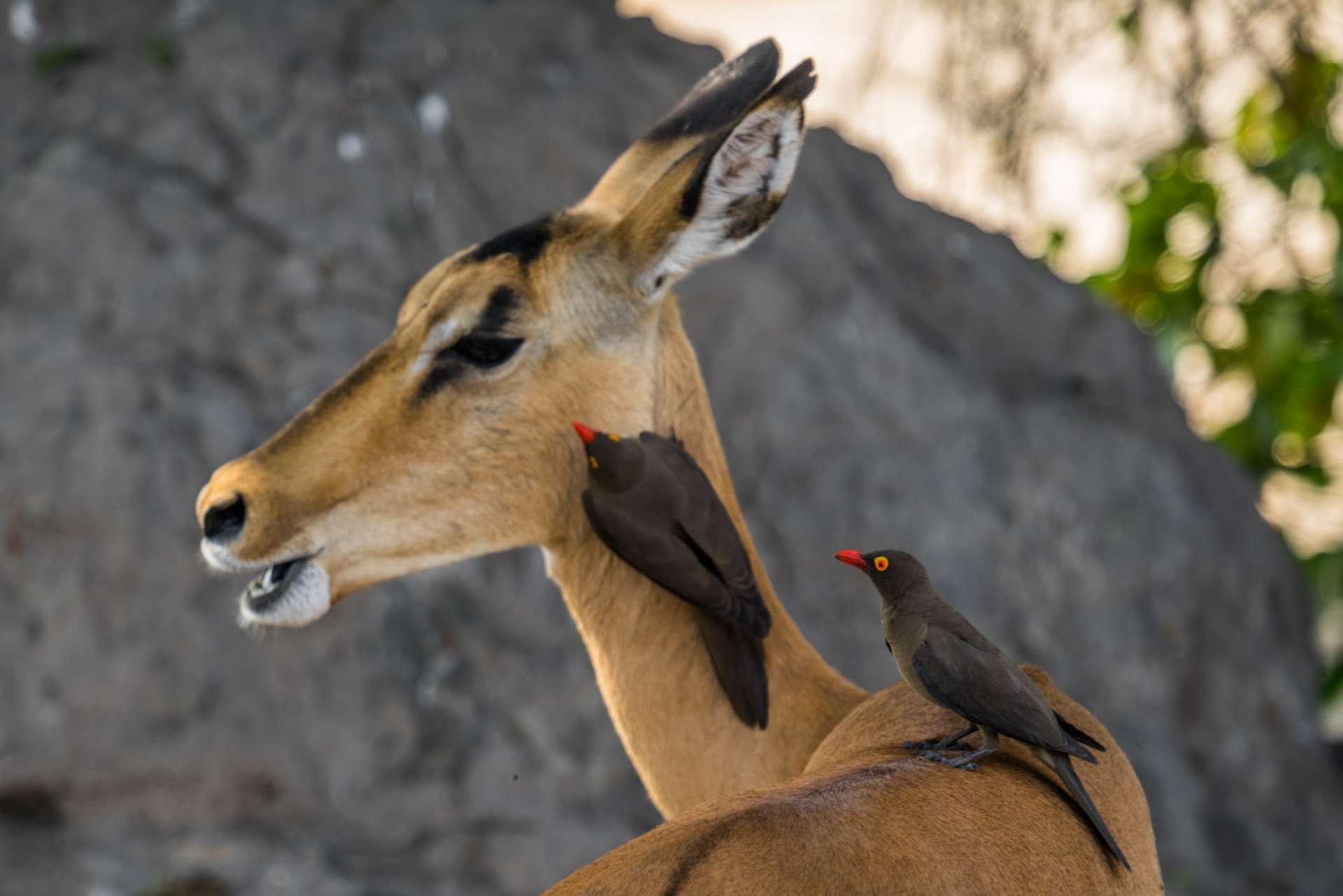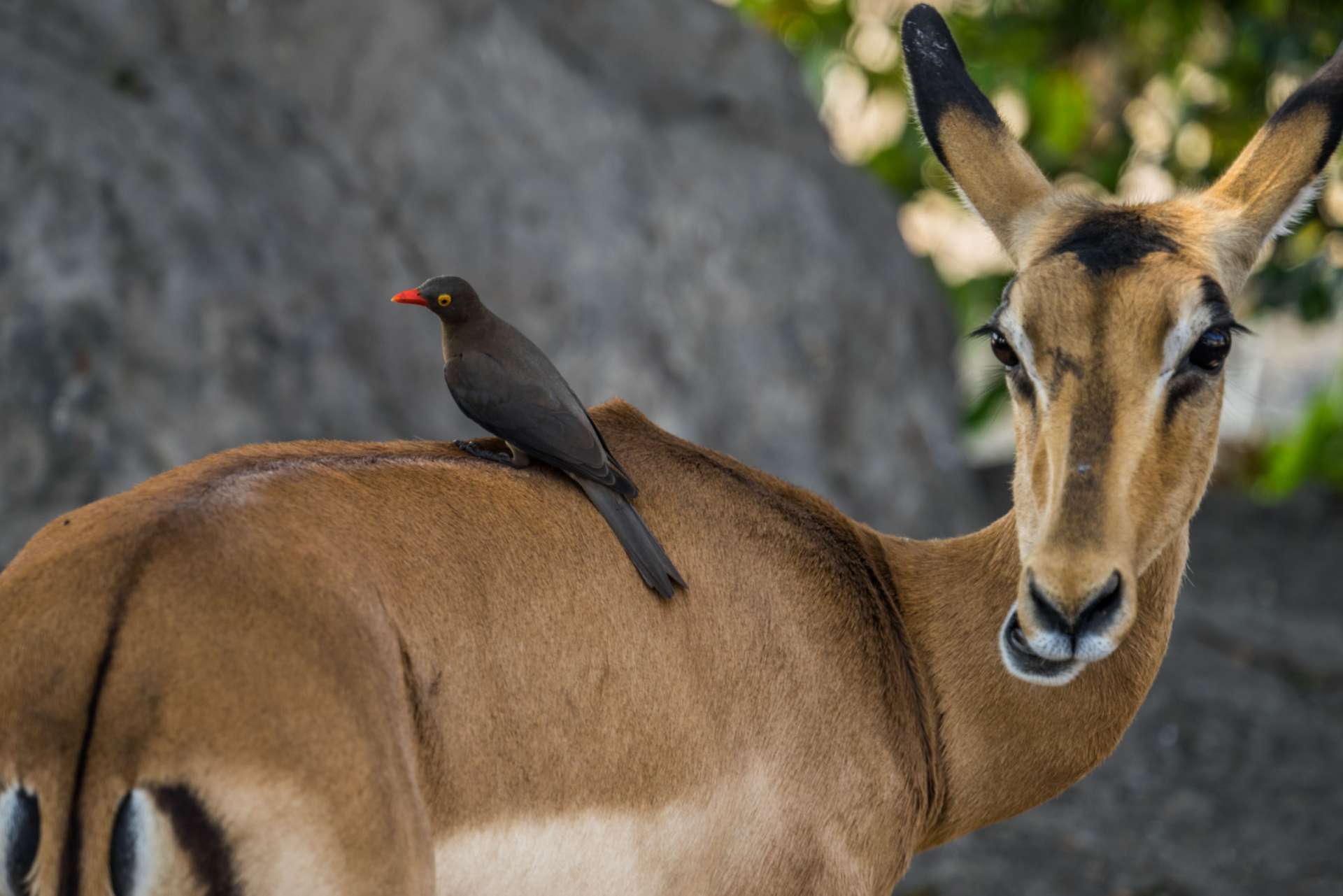 Lunch at Victoria Falls Safari Lodge
Victoria Falls Safari Lodge has an amazing bar and restaurant with an open view on the surrounding savana. Plus at around 1pm there is a free tour to know more about vultures, and feed them, and learn more about the importance of these birds to the life chain.
As reported on their website:
The Vulture Culture Experience is a supplementary feeding programme that aids the survival of these remarkable but endangered birds, and allows visitors to enjoy the spectacular sight of hundreds of these birds swooping down to be fed on leftover meat scraps from onsite restaurants.

The activity, which occurs at 1pm daily, begins with a briefing on a deck beneath Victoria Falls Safari Lodge about the ecological importance of vultures and the plight they are facing, before visitors take a short walk down a bush path to a hide to view the vultures feeding. Here there is the opportunity to spot white-headed, hooded, lappet-faced and white-backed vultures, as well as marabou storks.

The project also allows vulture numbers to be monitored, as populations are dwindling due to a variety of human created issues, including electrocution by power lines, loss of available and safe food supply, direct and indirect poisoning and the use of their parts for traditional medicines.

This Vulture Culture Experience, which appeals to all age groups, and is free – although visitors are encouraged to make a donation, which goes to the Victoria Falls Wildlife Trust.
---
You might also like