Exuma is one of the best destinations in the Bahamas: not only for white beaches and pristine waters (most of the Bahamas have them), but for few extra experiences that really makes the difference.
If Long Island (which I showed you before in this article) has probably the best beach overall, here you can do something extra than sunbathing and snorkeling.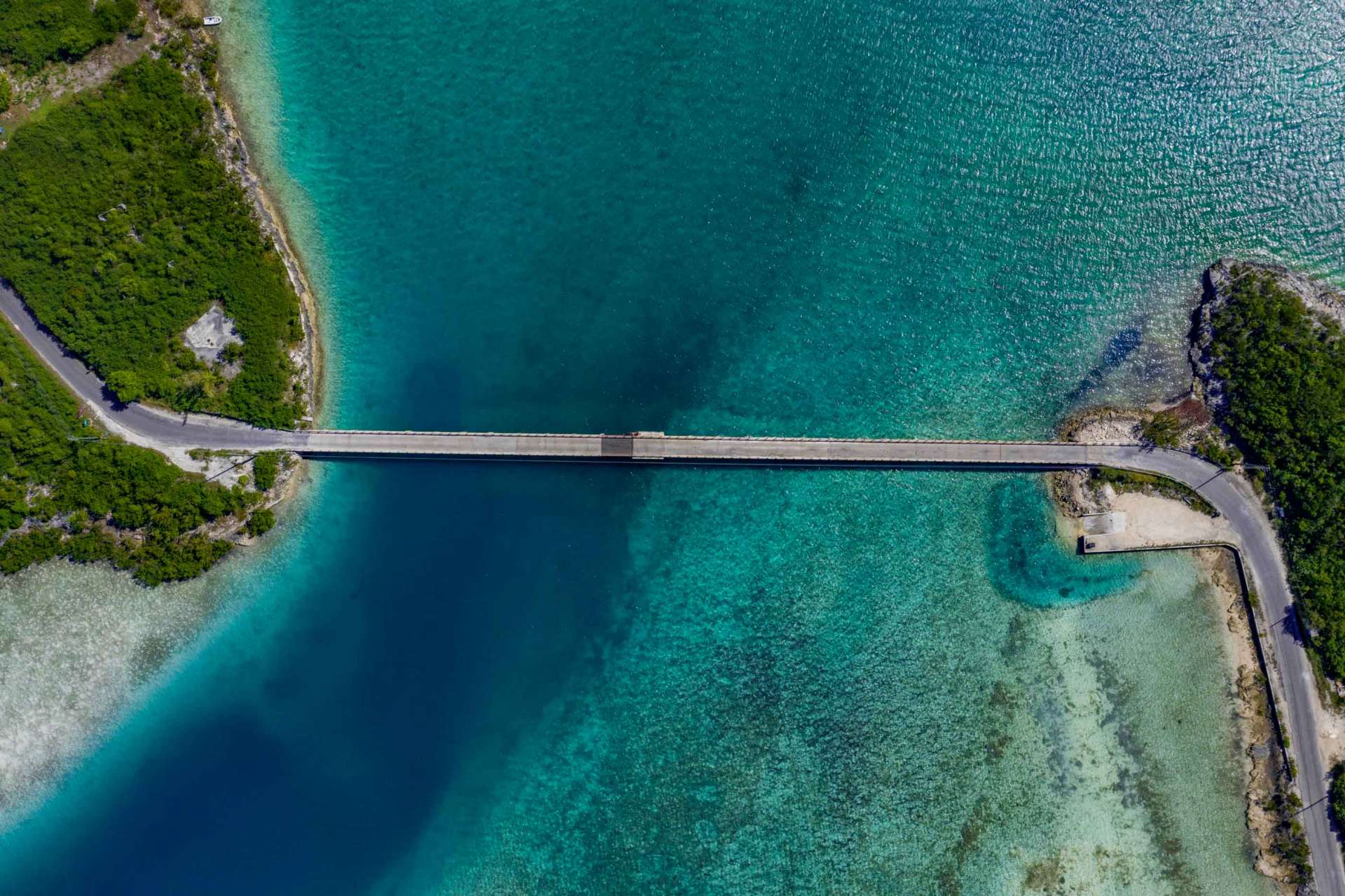 Swimming Pigs (in Pigs beach)
Pigs Beach (or Pigs Island) is an uninhabited island in the Exuma Cays, actually called  Big Mayor Cay, made famous for a colony of pigs that lives here.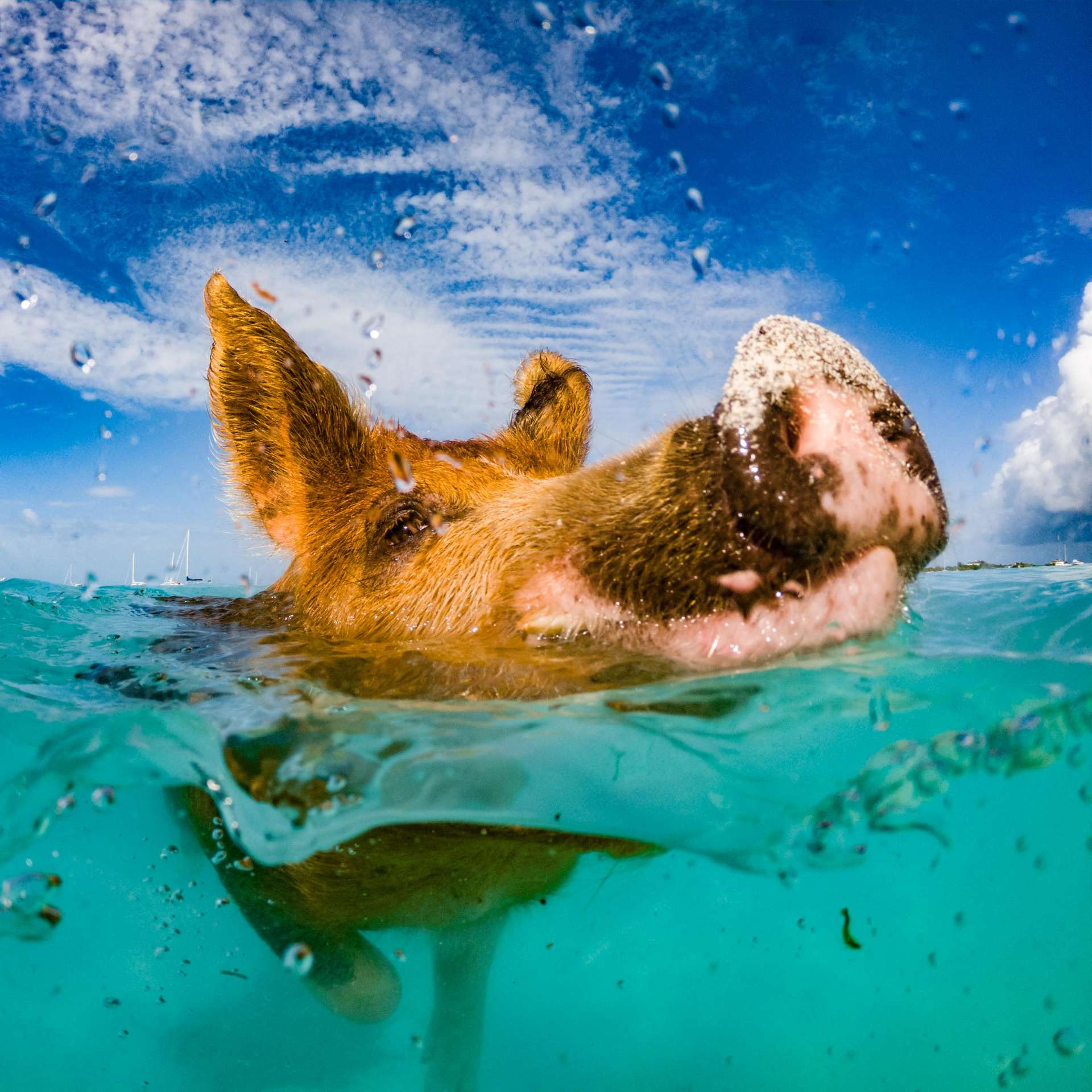 It is one of the major attractions of Exuma, and, even it is a very, very very touristy attraction (in the negative sense of the world), I have to admit that is very fun see this (huge) pigs swimming around in blue waters trying to get some food from tourists.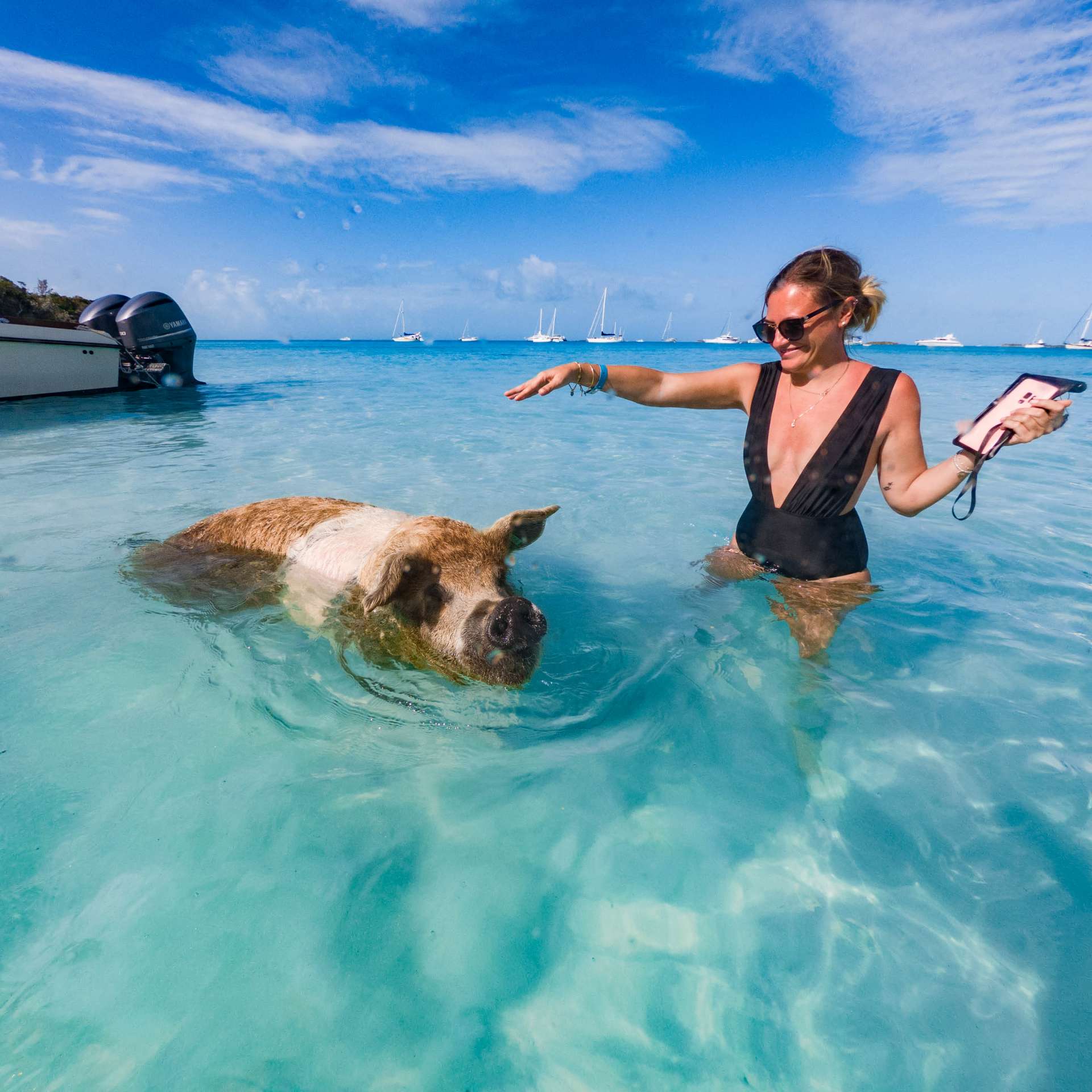 You can get here only with a boat trip from Exuma or from one of the main islands of Exuma Cays: try to get here as early as possible, since the beach gets REALLY crowded with tourists.
If you have the money, rent your own boat in order to have enough time and freedom to experience pigs beach (and after swimming with the sharks).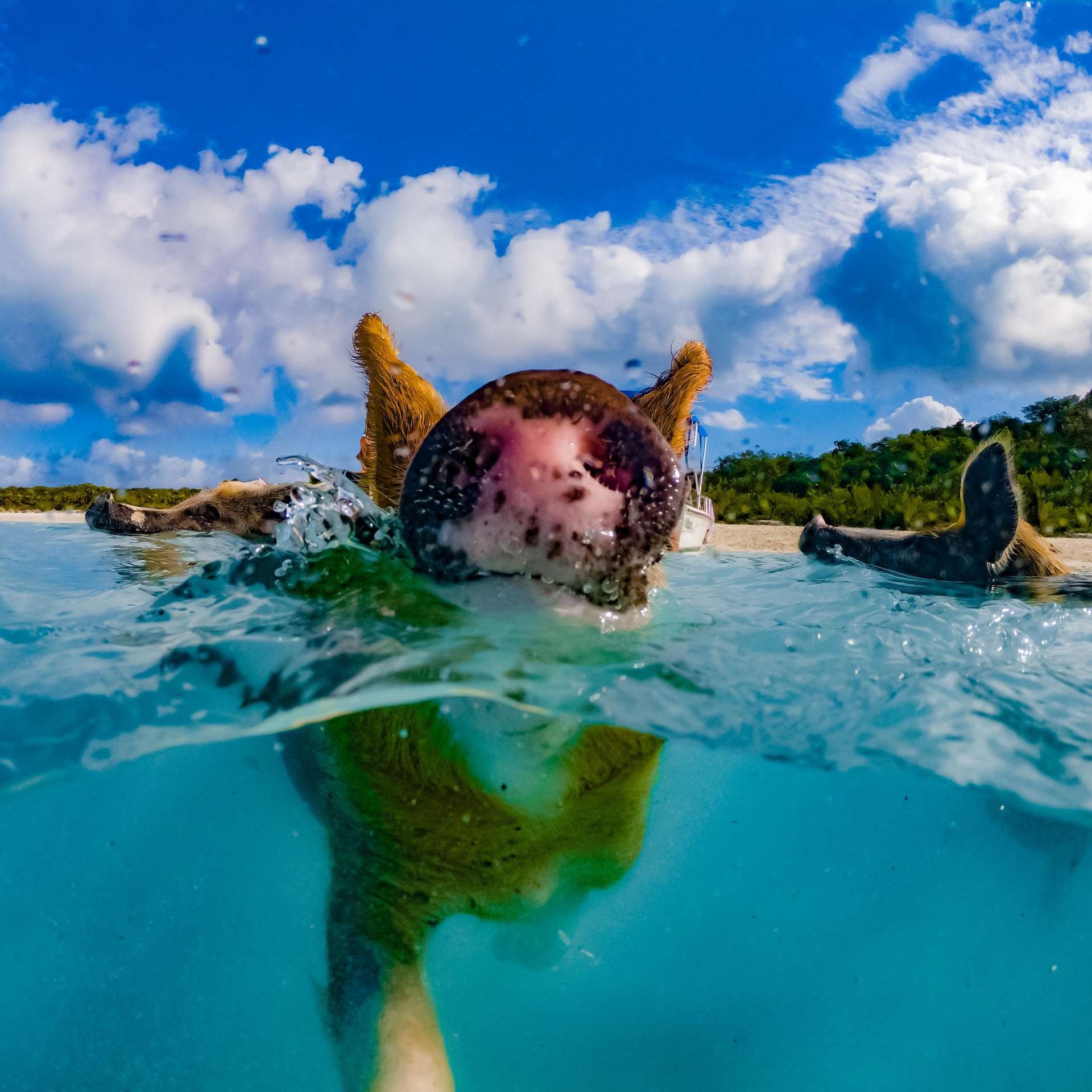 Remember that these pigs are not small and domestic ones: some of them are HUGE and they are only looking for food from you, not hugs. If you have food (or even if you haven't) they will follow-run-swim towards you and to avoid them you'll have to show them your empty hands.
Please, don't be stupid like so many models-instagrammers that got bitten by them! Like what happened recently here.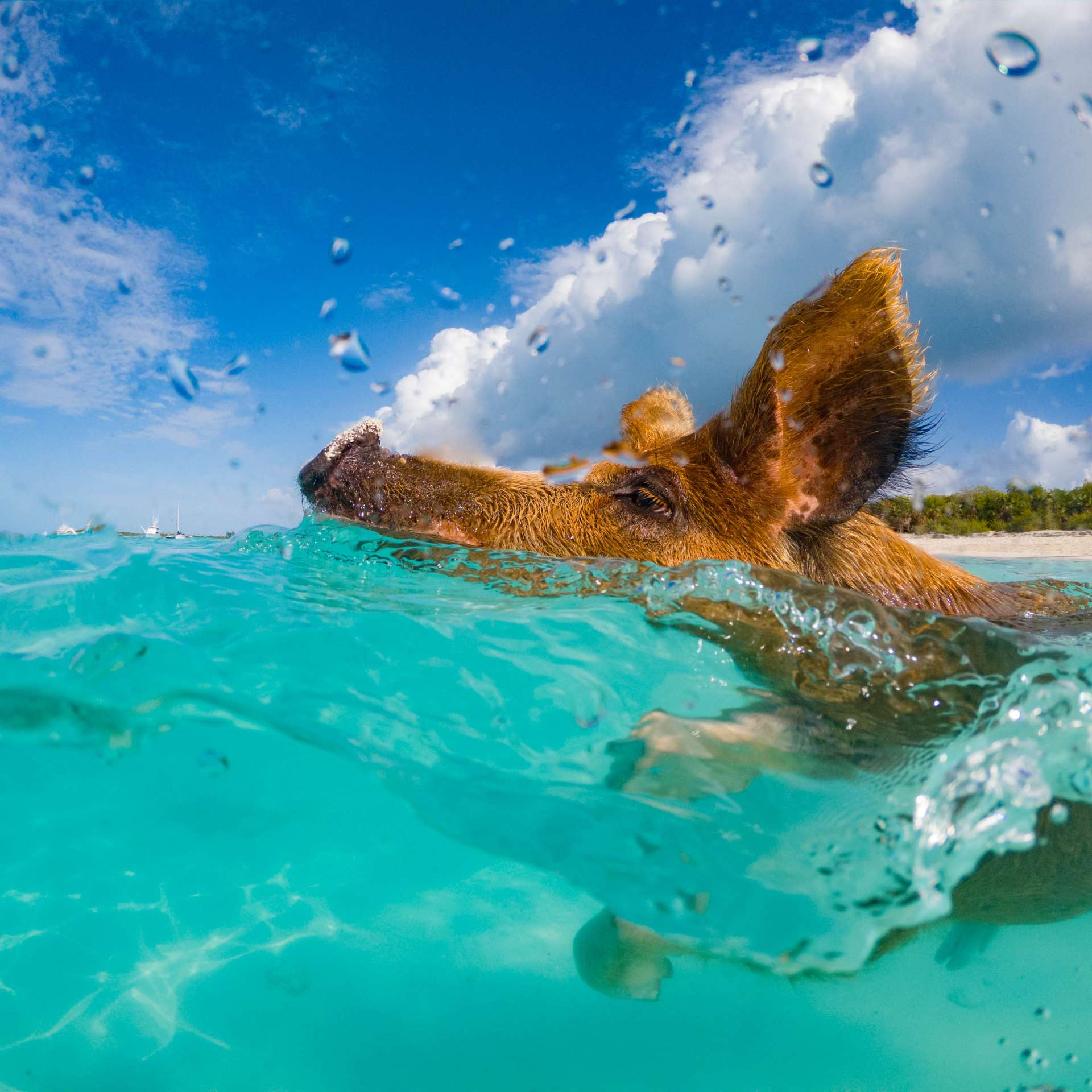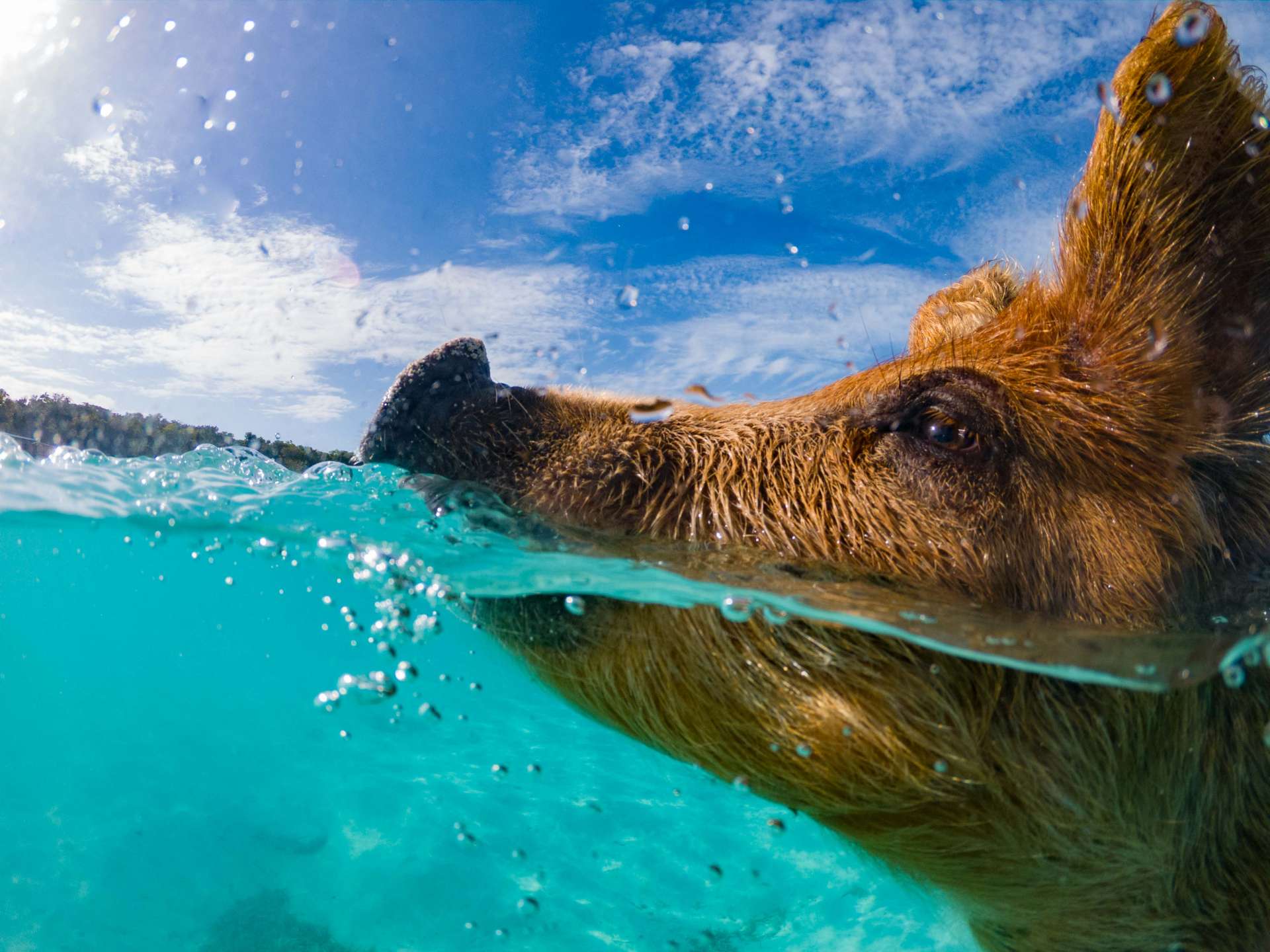 Swimming with the Nurse Sharks in Compass Cay
Compass Cays is a private island in the Exuma Cays, open to the public for a small fee of around 10 USD, where you can swim with nurse sharks. This is usually combined in tours with pigs beach.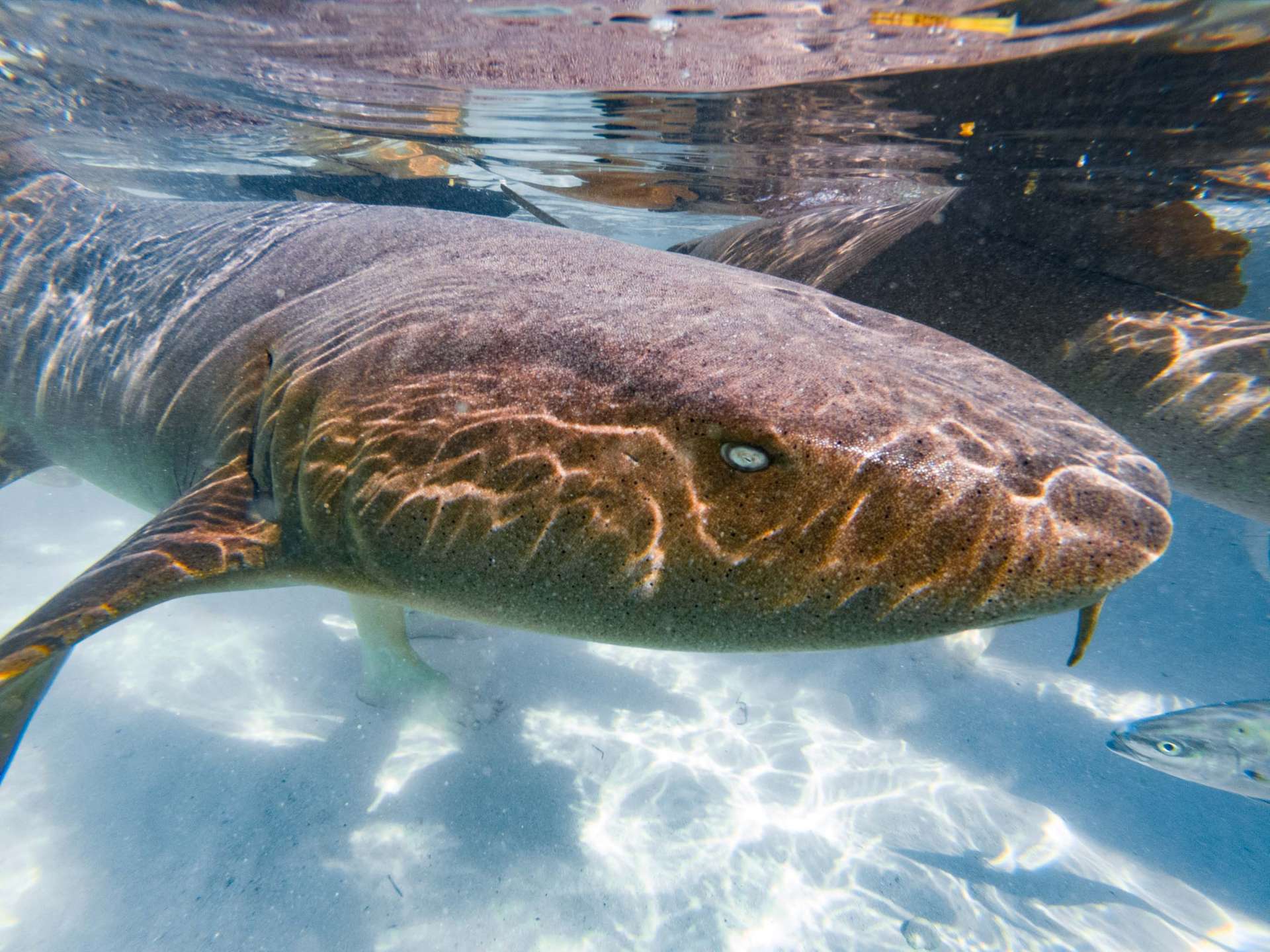 You can bring your camera on the island but no drones and no big camera. For reasons unknown, I couldn't bring my dome for go pro, but just the go pro itself.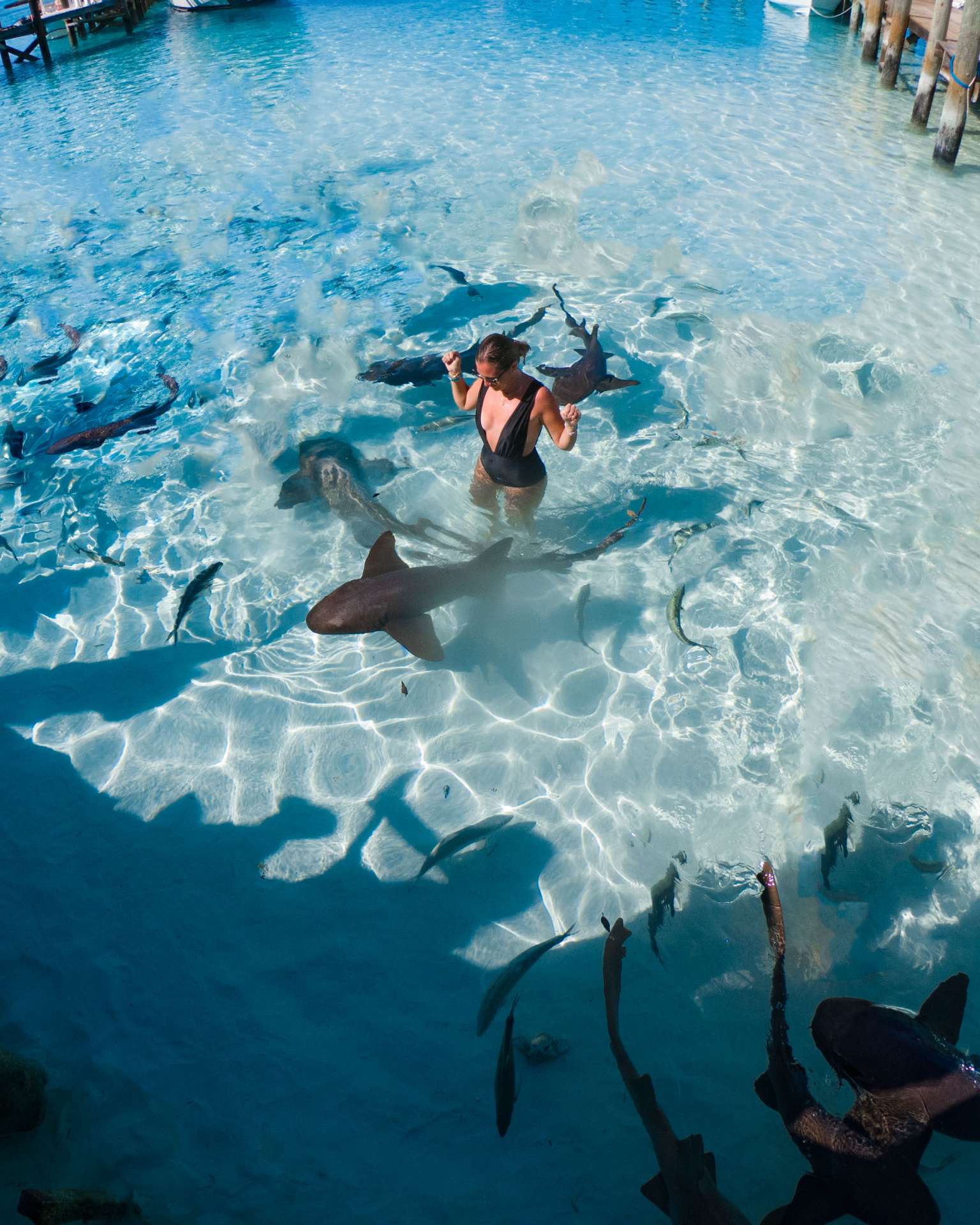 I have to say that it is pretty amazing to stay in shallow waters surrounded by sharks and touch them. The downside is that this place is SUPER CROWDED, so, unless you're coming here with a private boat, you'll share the waters with many, many tourists.
But again, touching a shark (and keeping your hand) it is amazing: these sharks are maximum around 1.5 meters, and they are beautiful creatures.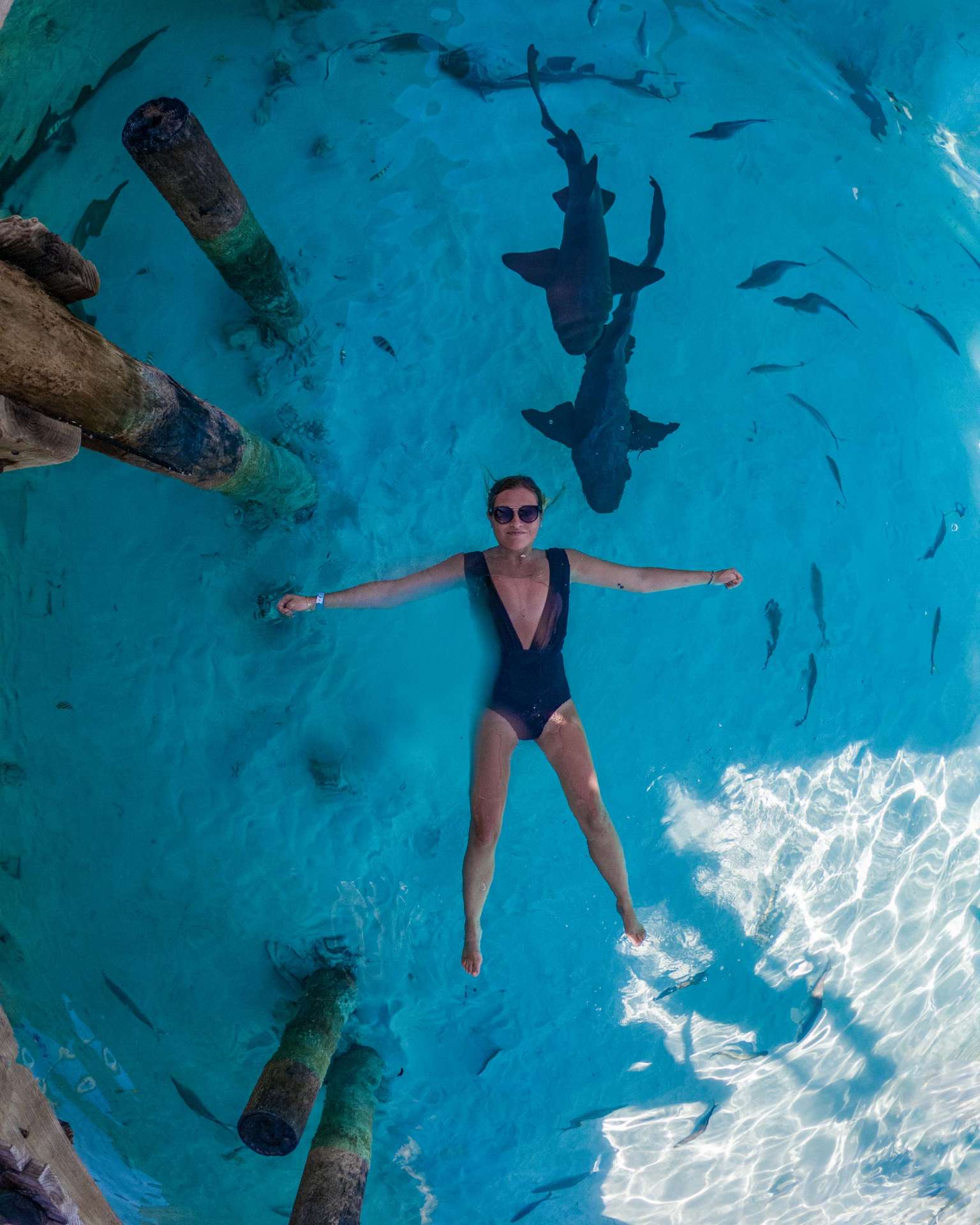 The basic rules are of common sense like not pulling their tails, not putting your hand in their mouth, don't spread your fingers in the water like bratwurst… Seems easy right? Unfortunately, models still manages to get bitten (check out here).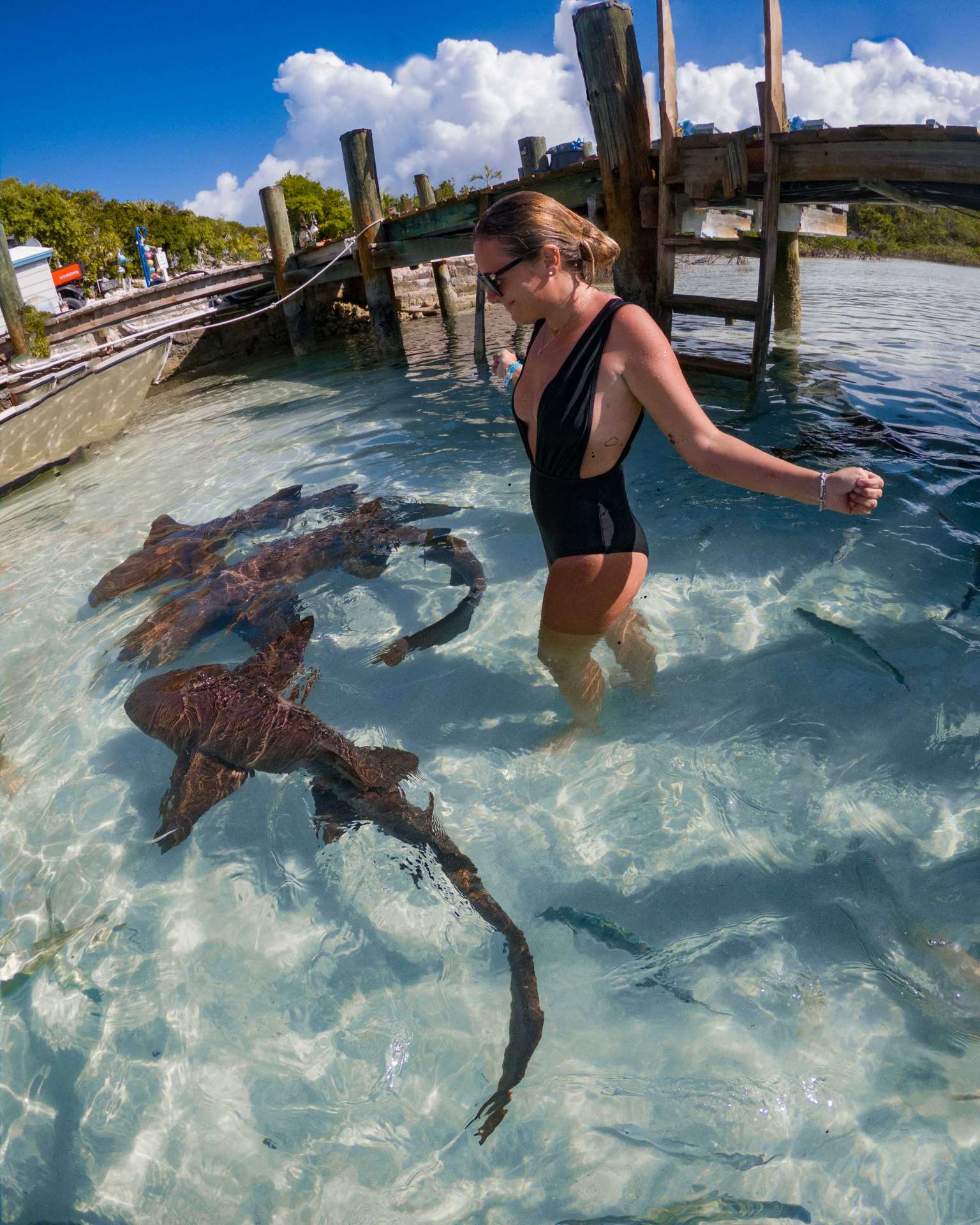 Feeding the Stingrays at Chat n Chill in Stocking Island
Chat n Chill is a very popular place to hang out in Stocking Island, reachable by private boat or a cheap water taxi from the pier in George Town. It is a kind of hut-restaurant on a very nice beach, where to relax and hang out.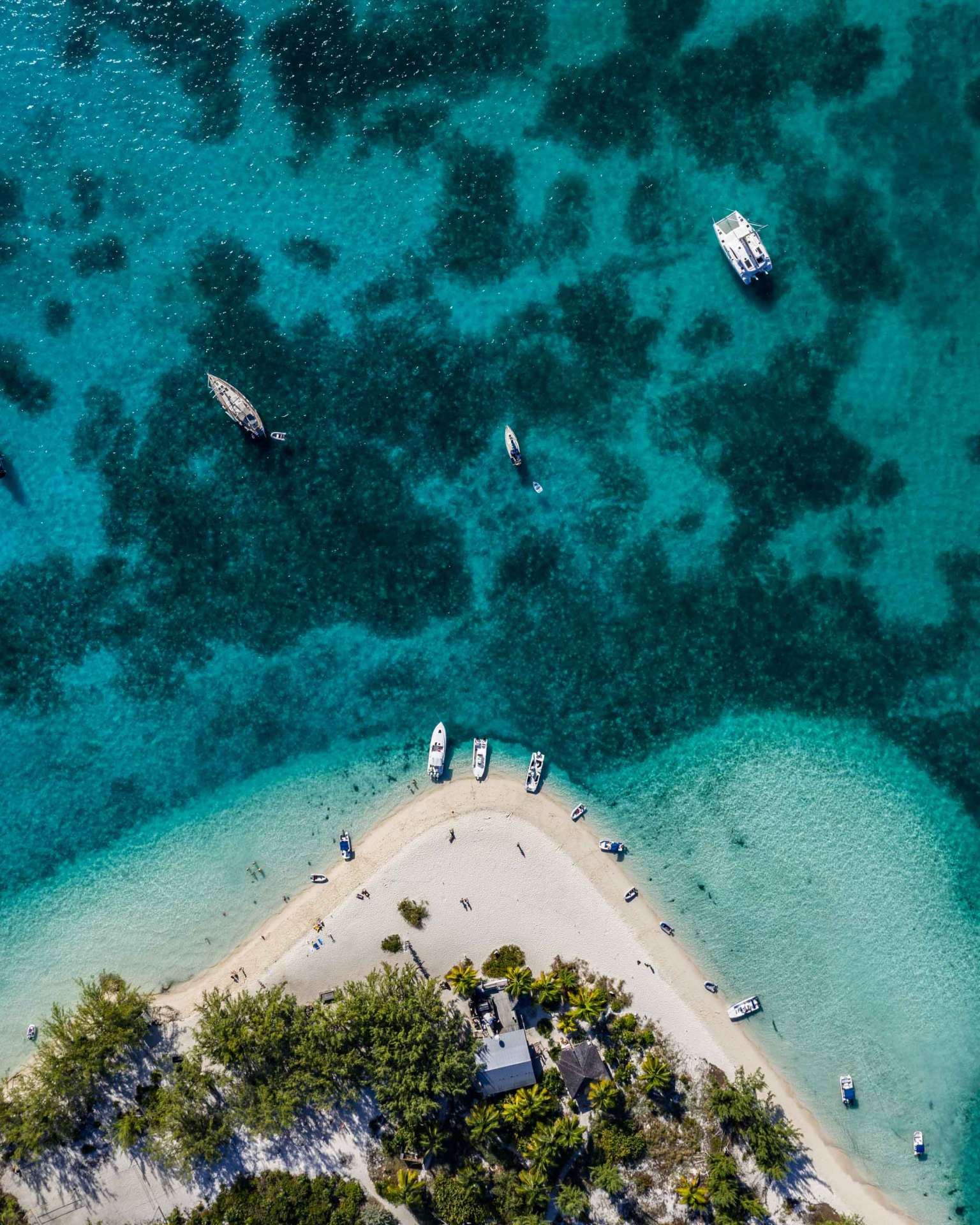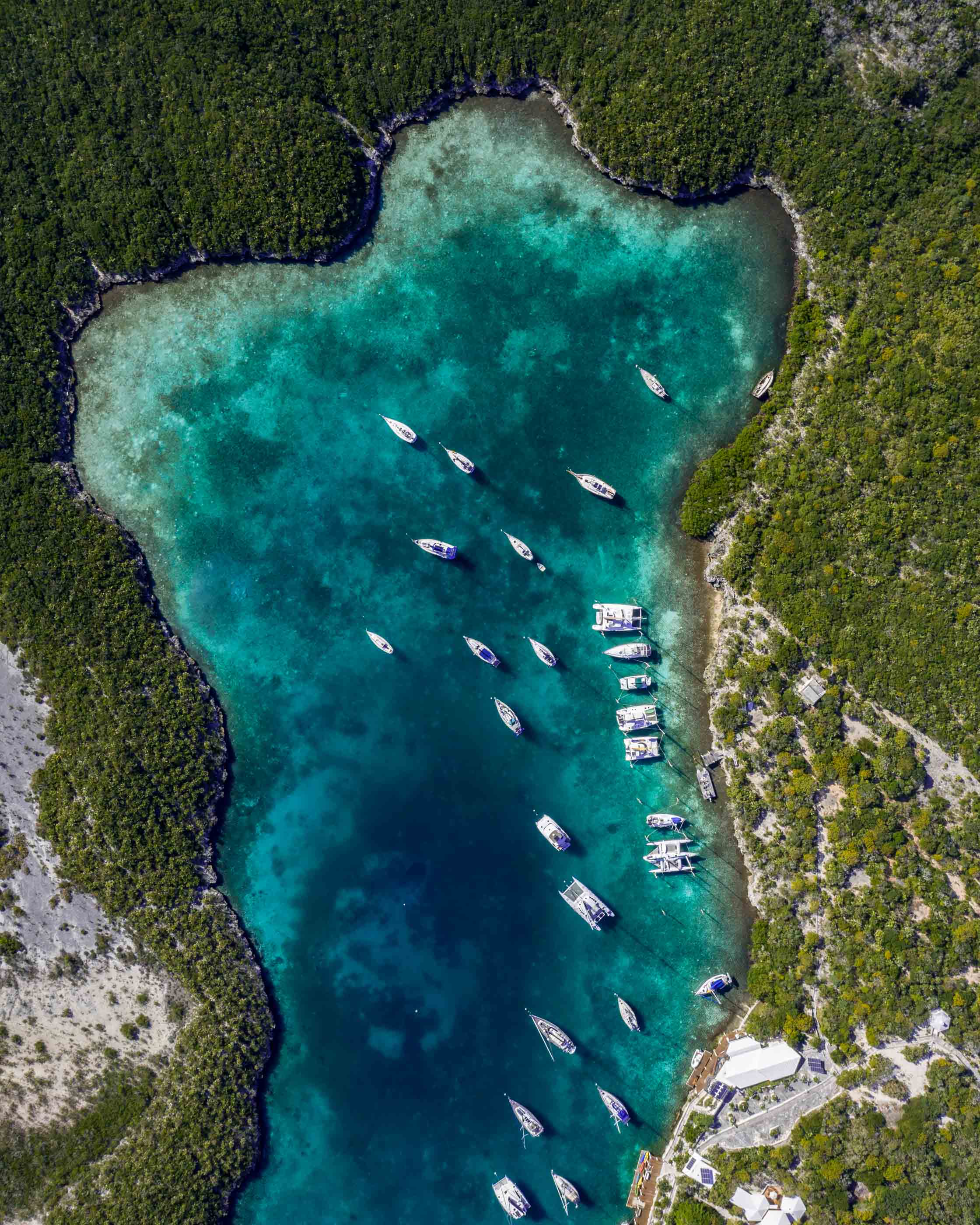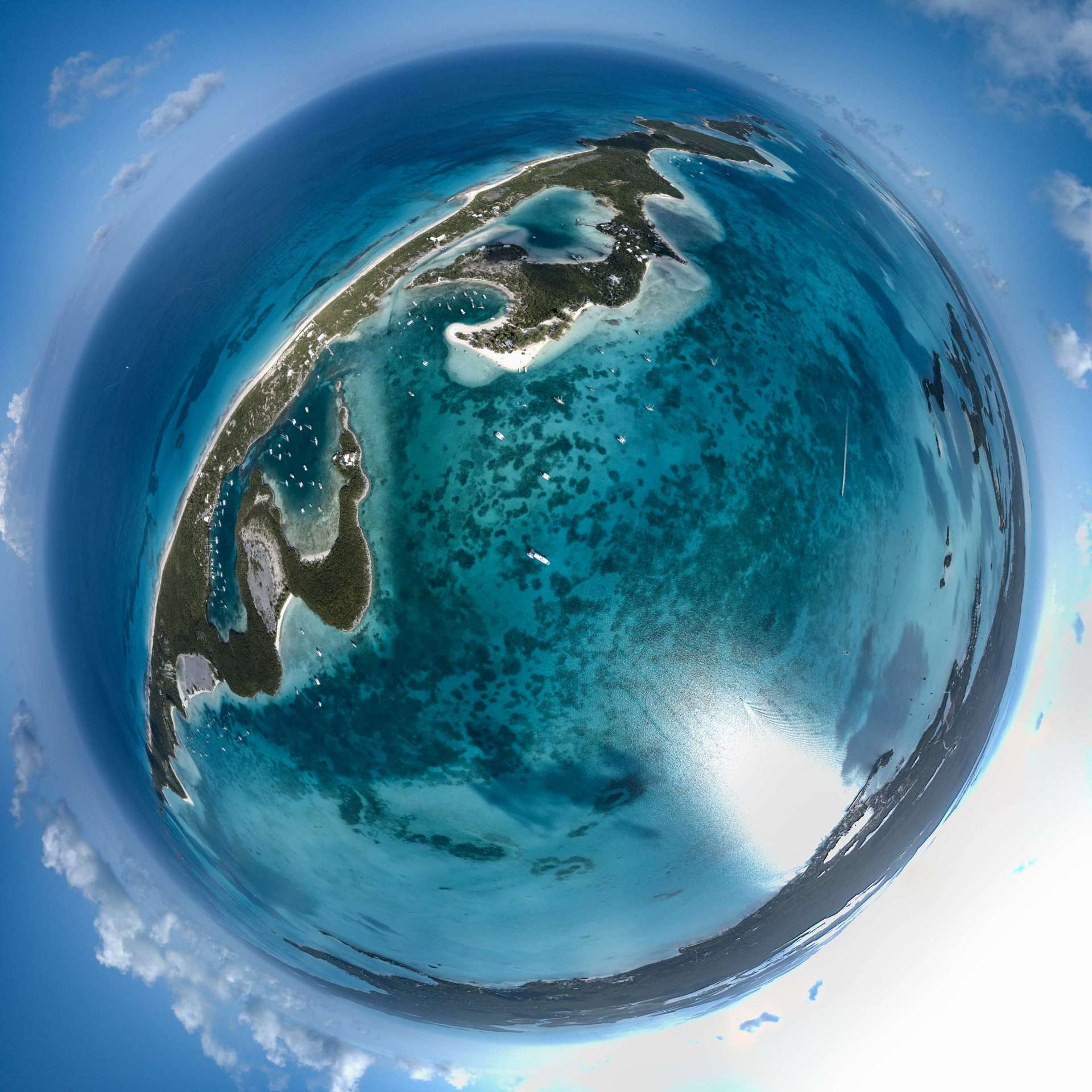 What I loved of this place it that there are stingrays that are kind of domesticated, so they keep swimming around the shallow waters next to the beach looking for some snacks offered by tourists. You can get some chopped fish from a shack in the beach and serve it to these beautiful animals (please don't throw them your sandwiches or other type of food, don't be that kind of tourist).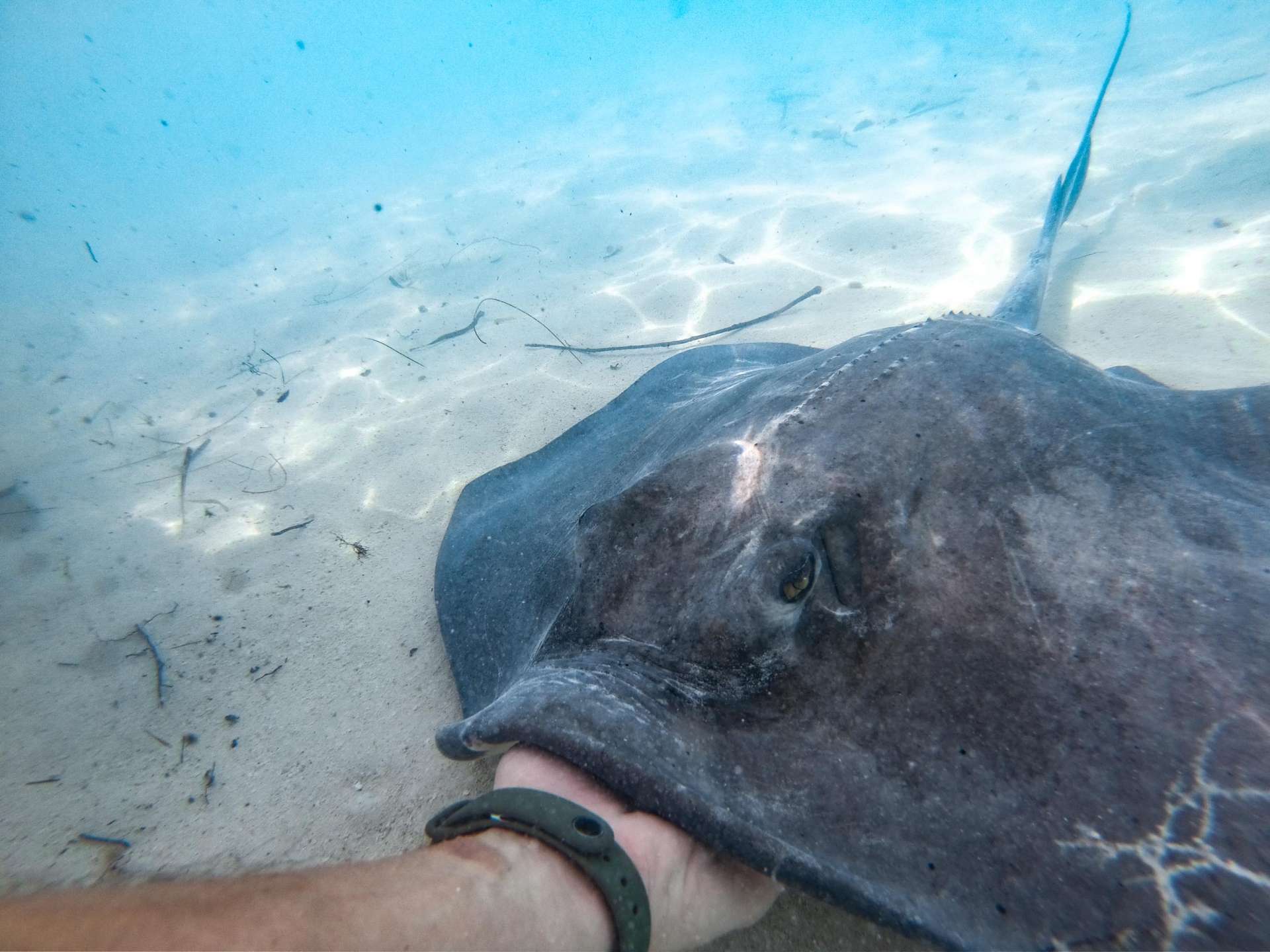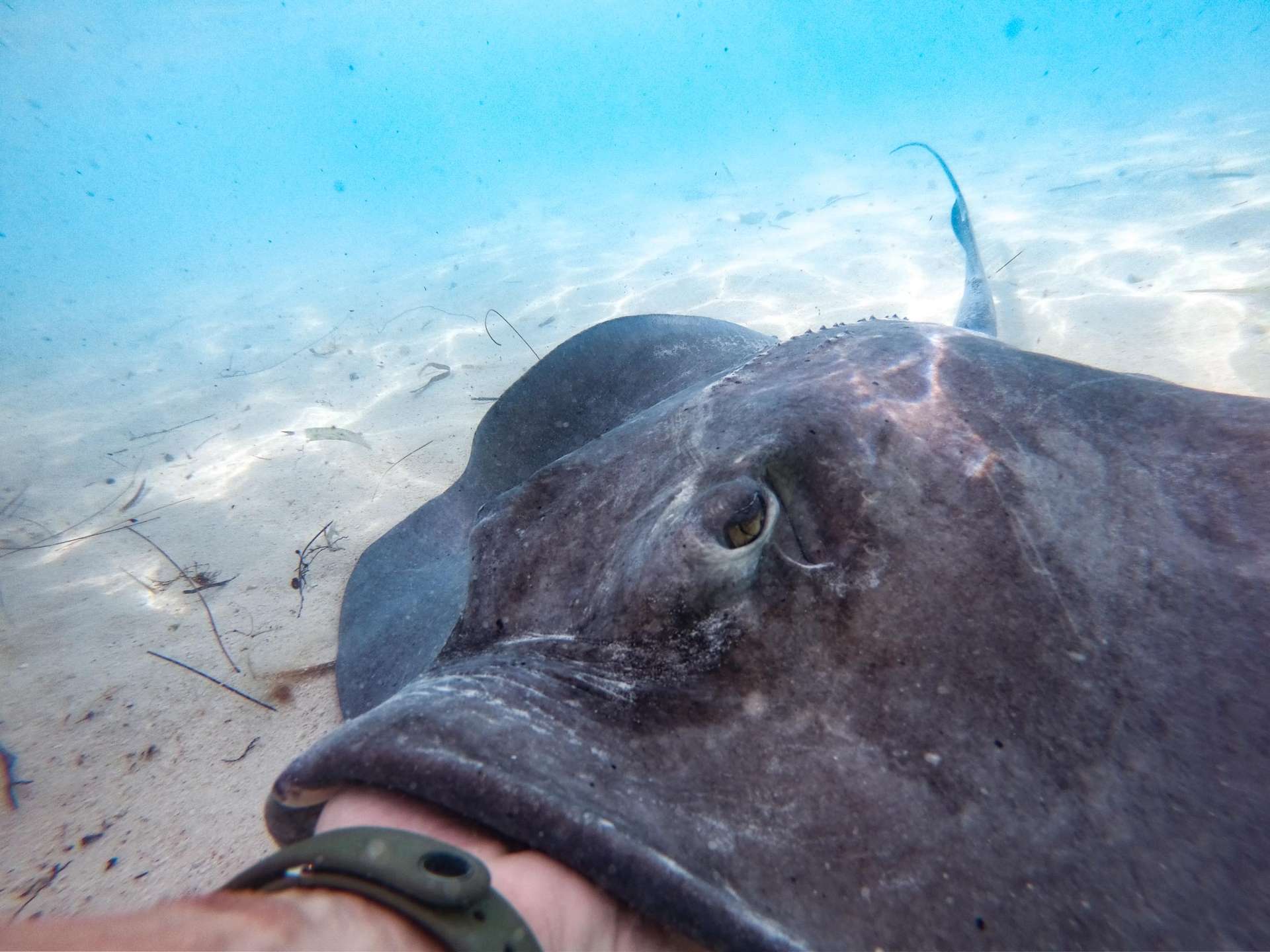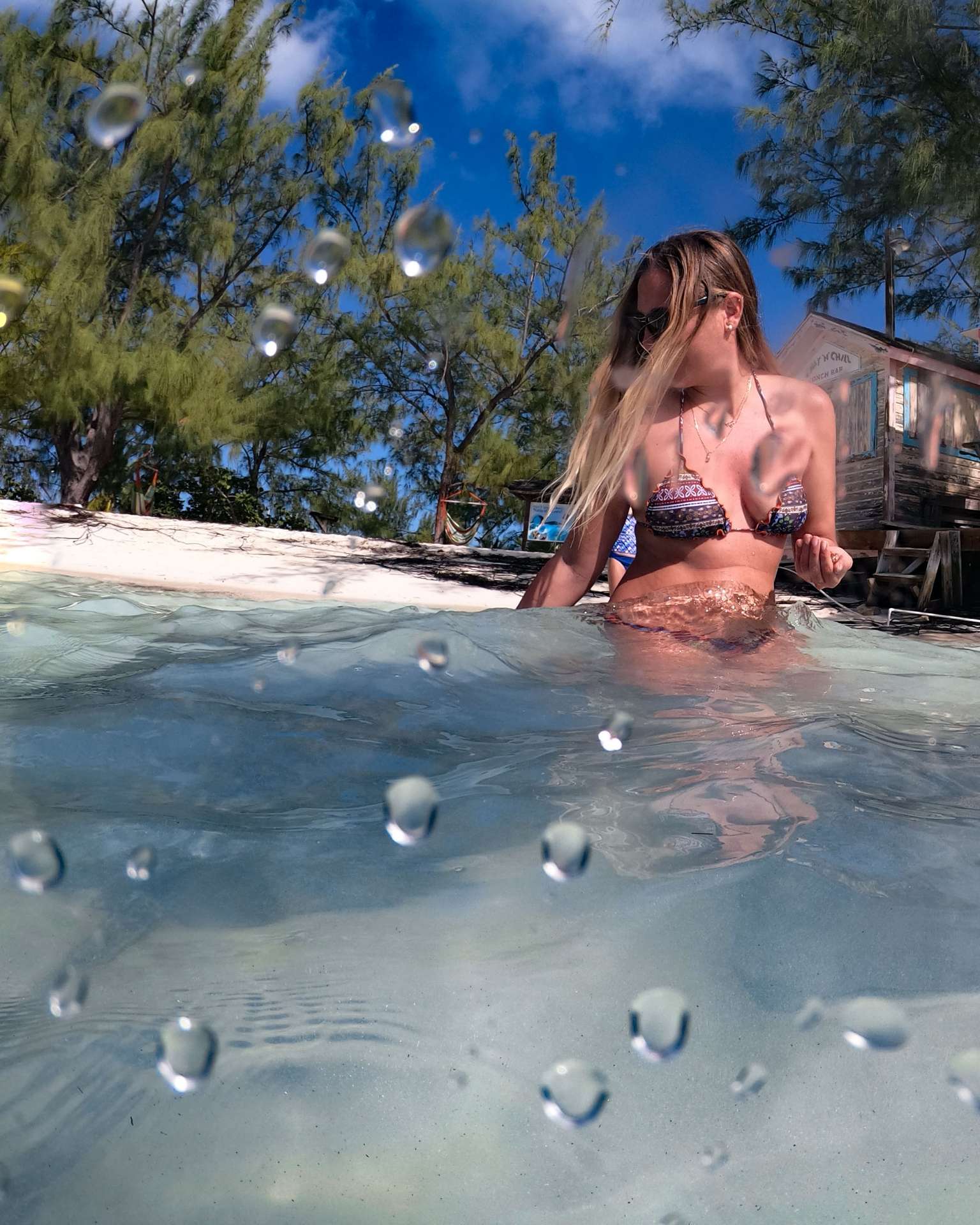 Boat trip into the Exuma Cays
Exuma Cays are a group of tiny island north of Exuma main islands. There are countless day trip by boat that will bring you there from Exuma, usually combining swimming with pigs, nurse sharks in Compass Cays and a snorkeling trip to the  Thunderball Grotto (from the James Bond movie):
Plus you get some time in a sandbar, which really looks like paradise. You can walk in this tiny strip of white sand, surrounded by pale blue water. Amazing!
Check out the aerial drone video below on stocking island and the exuma cays sandbar: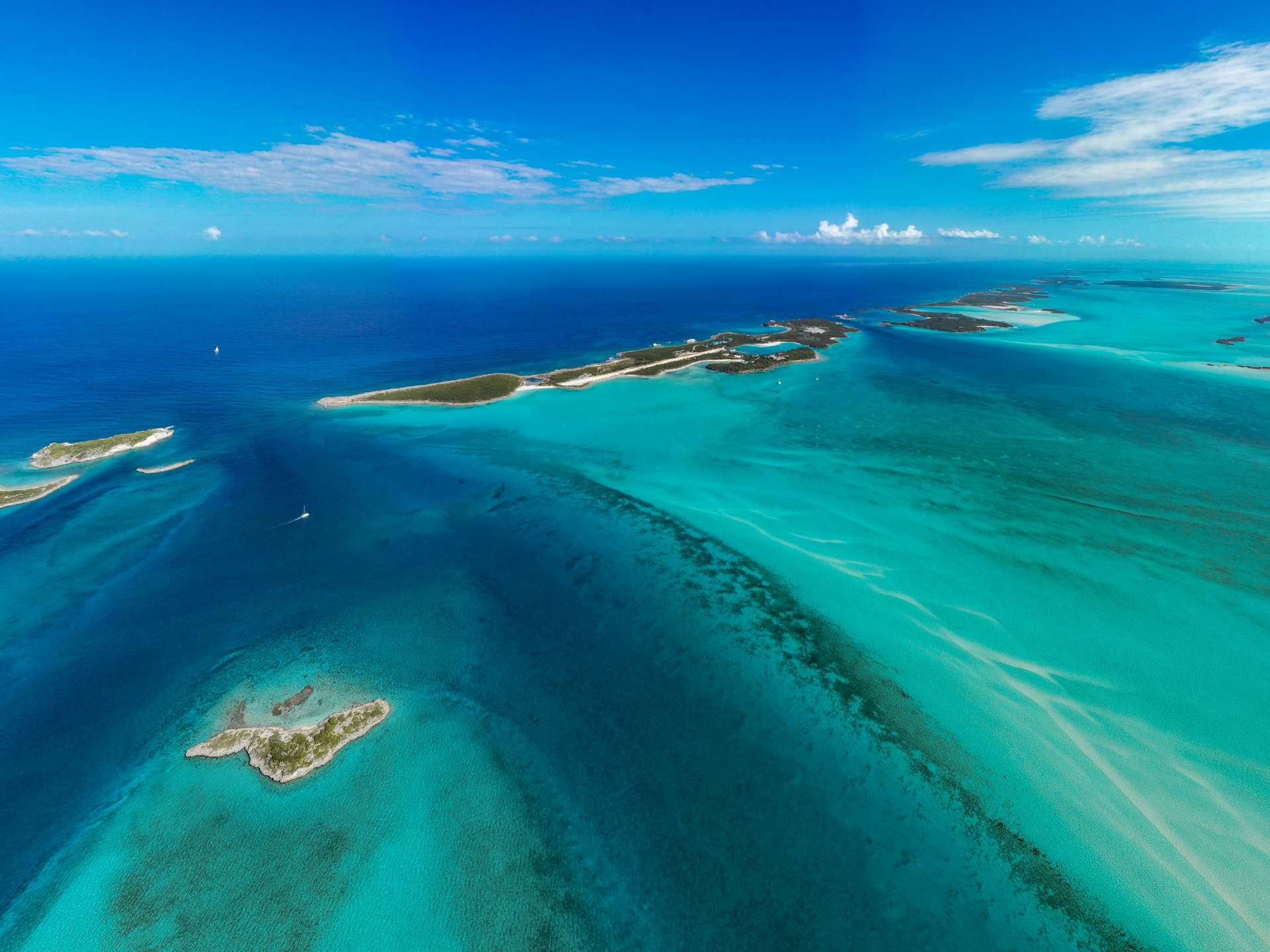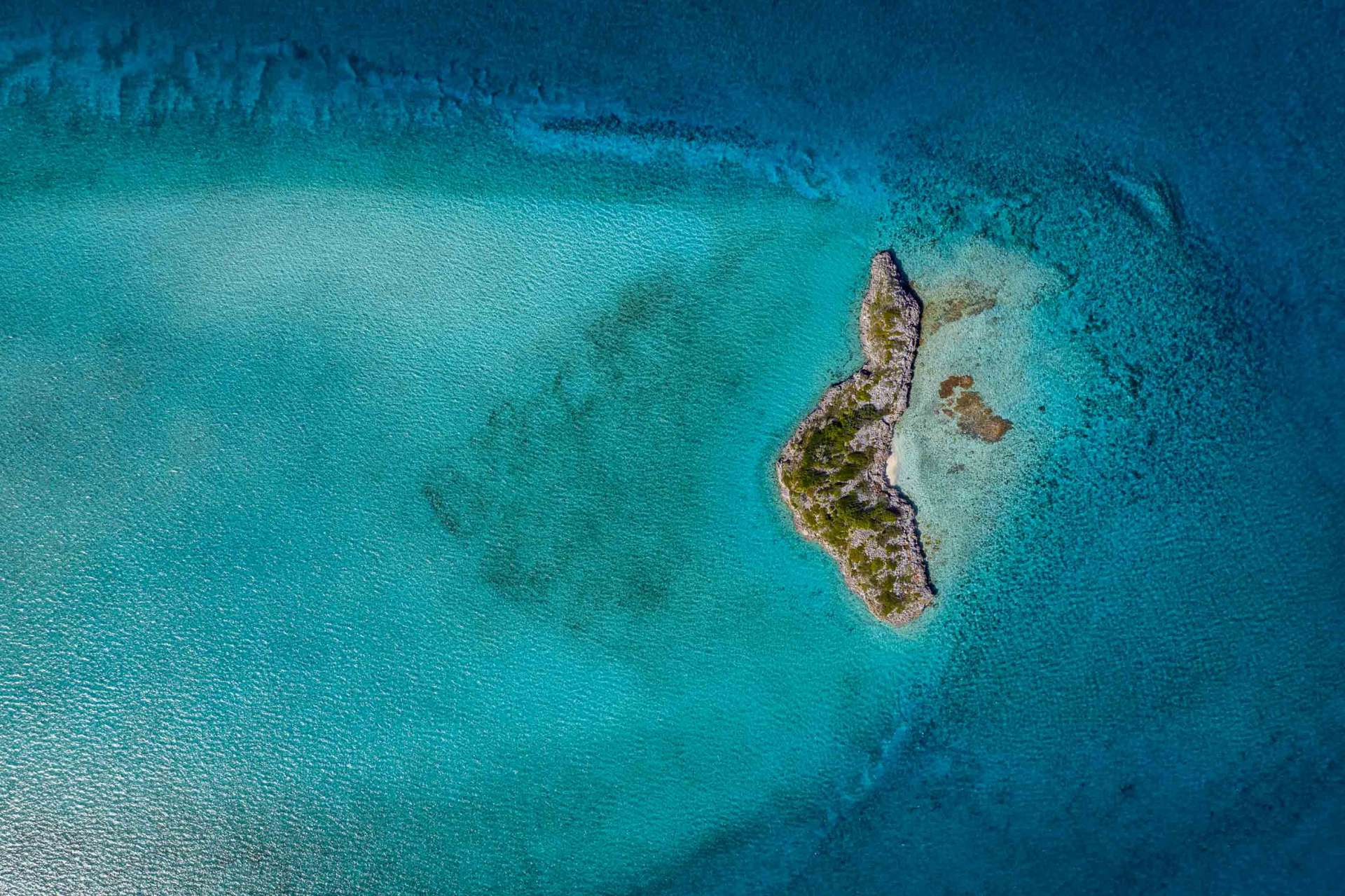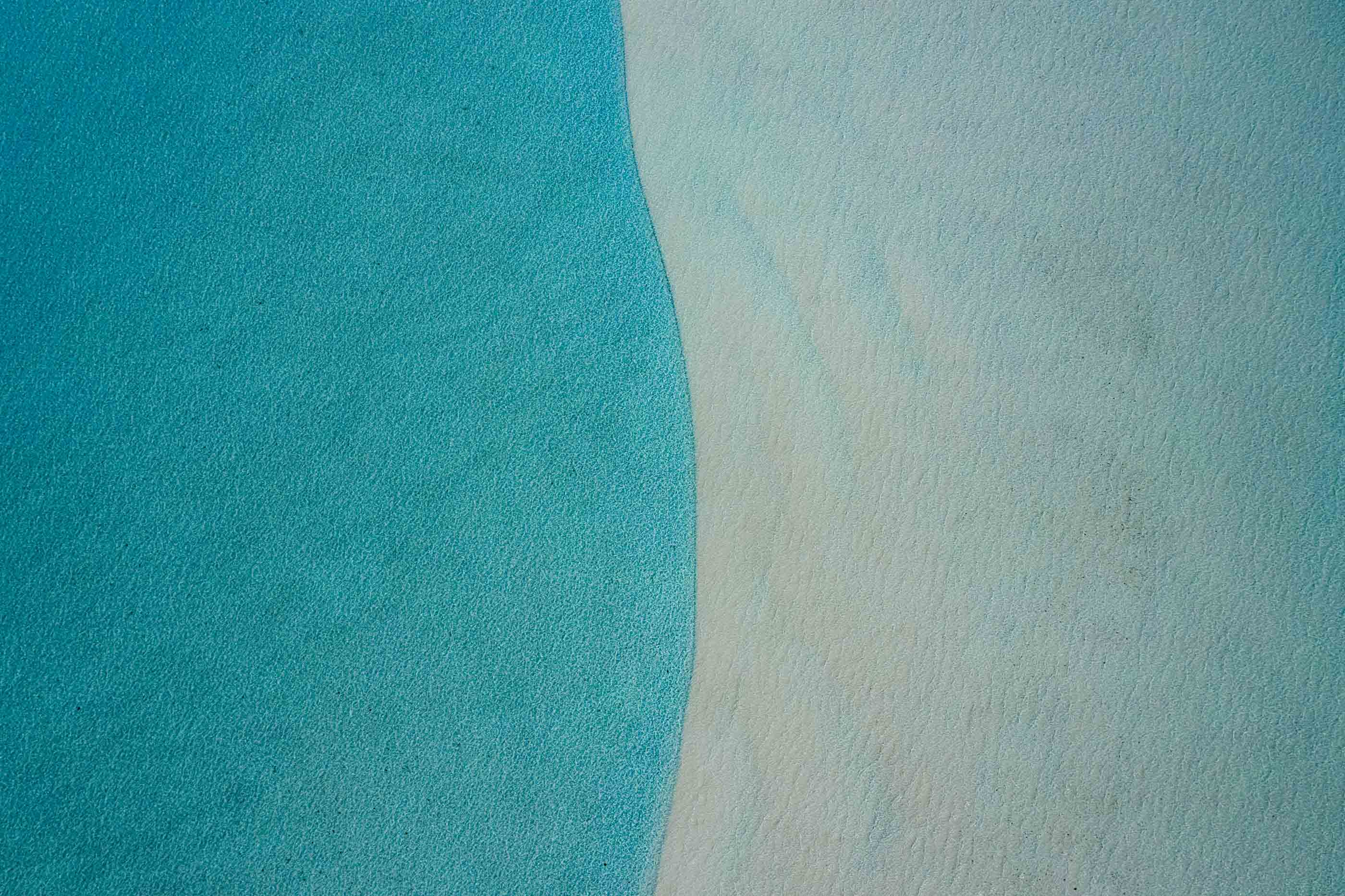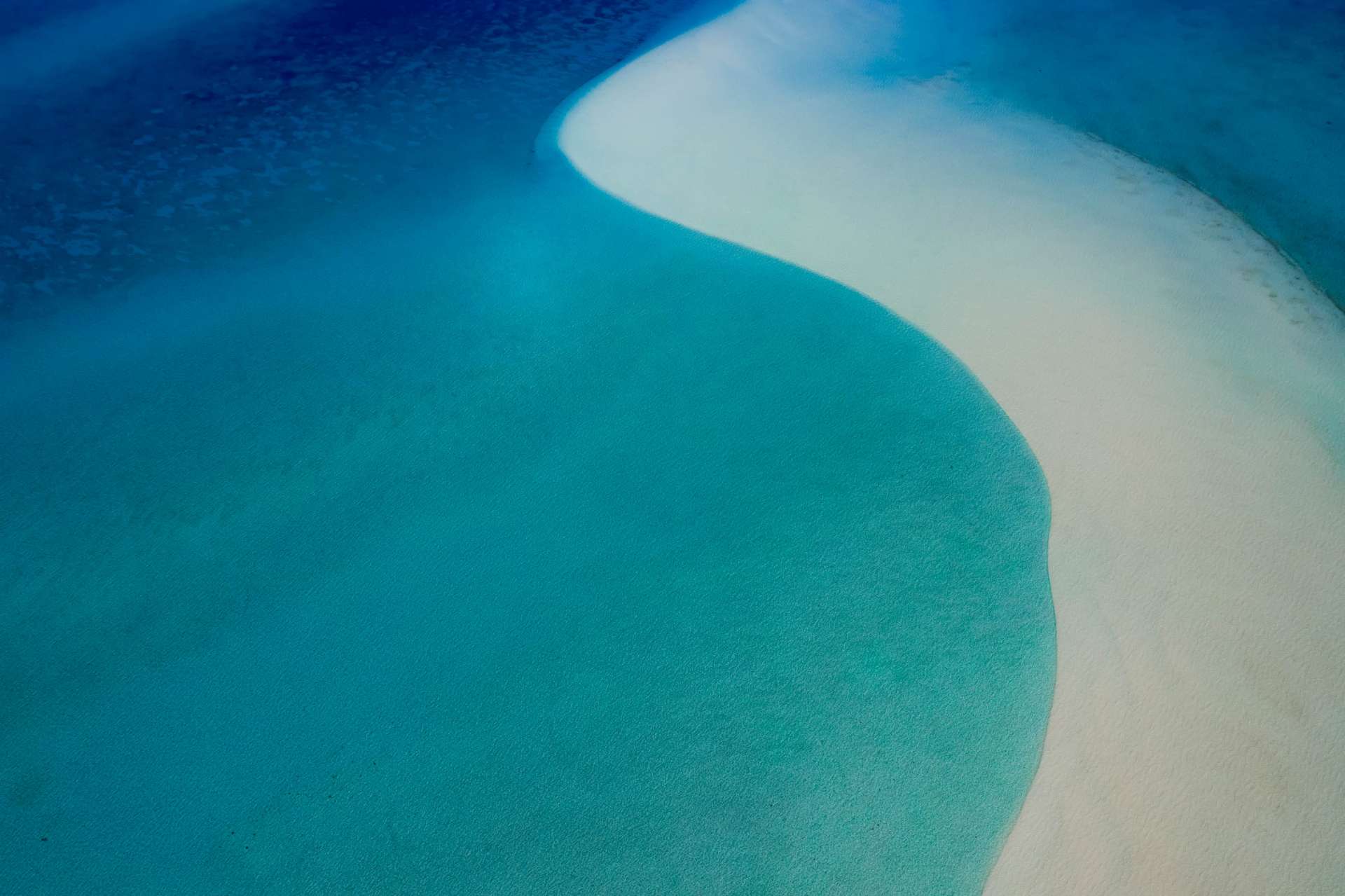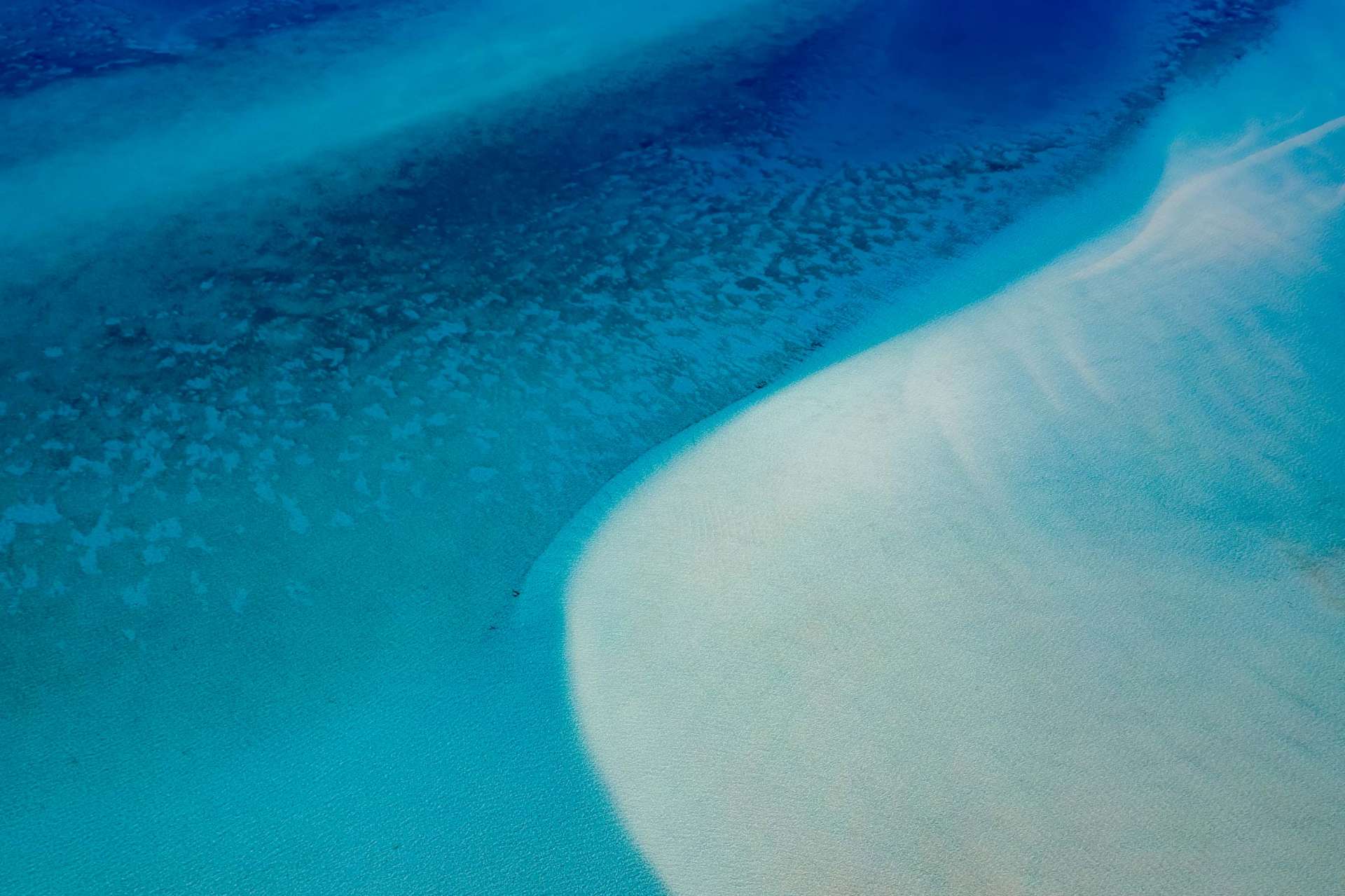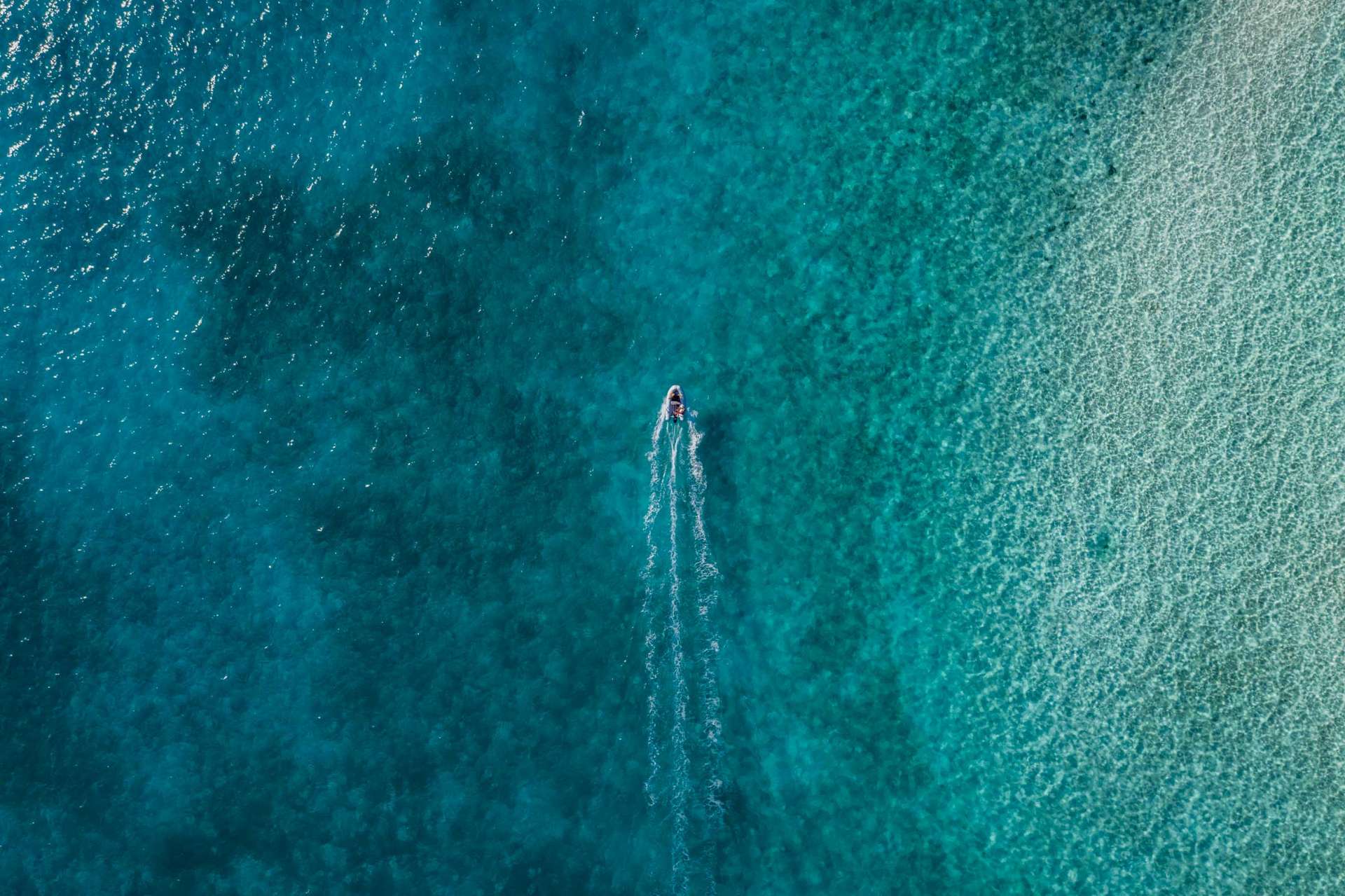 ---
You might also like