In 2000 an Italian brewmaster had a dream: open a restaurant inside planes so everybody could be for their first time on an aircraft. Plus, enjoying art pieces replicas from Renaissance masters Leonardo da Vinci and Michelangelo.
So he opened this unreal place with two planes (one Douglas DC-6 and a Tupolev TU-145) and lots of excitement all around Italy.
Unfortunately, after 14 years of legal battles with local town, in 2014 it has been shut down and this abandoned corpses are all that remains.
This shot has been awarded with an Honorable Mention at the International Photo Awards.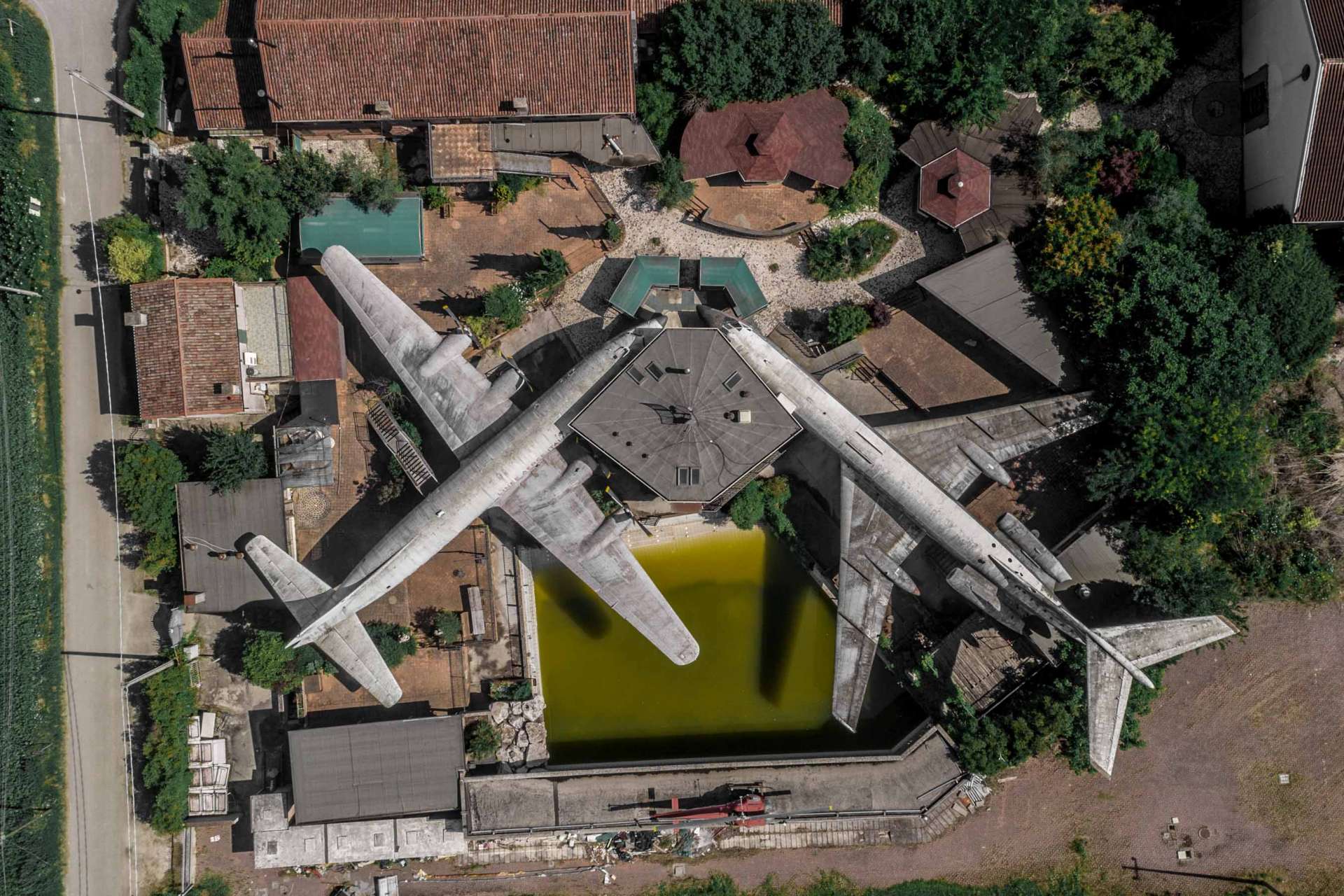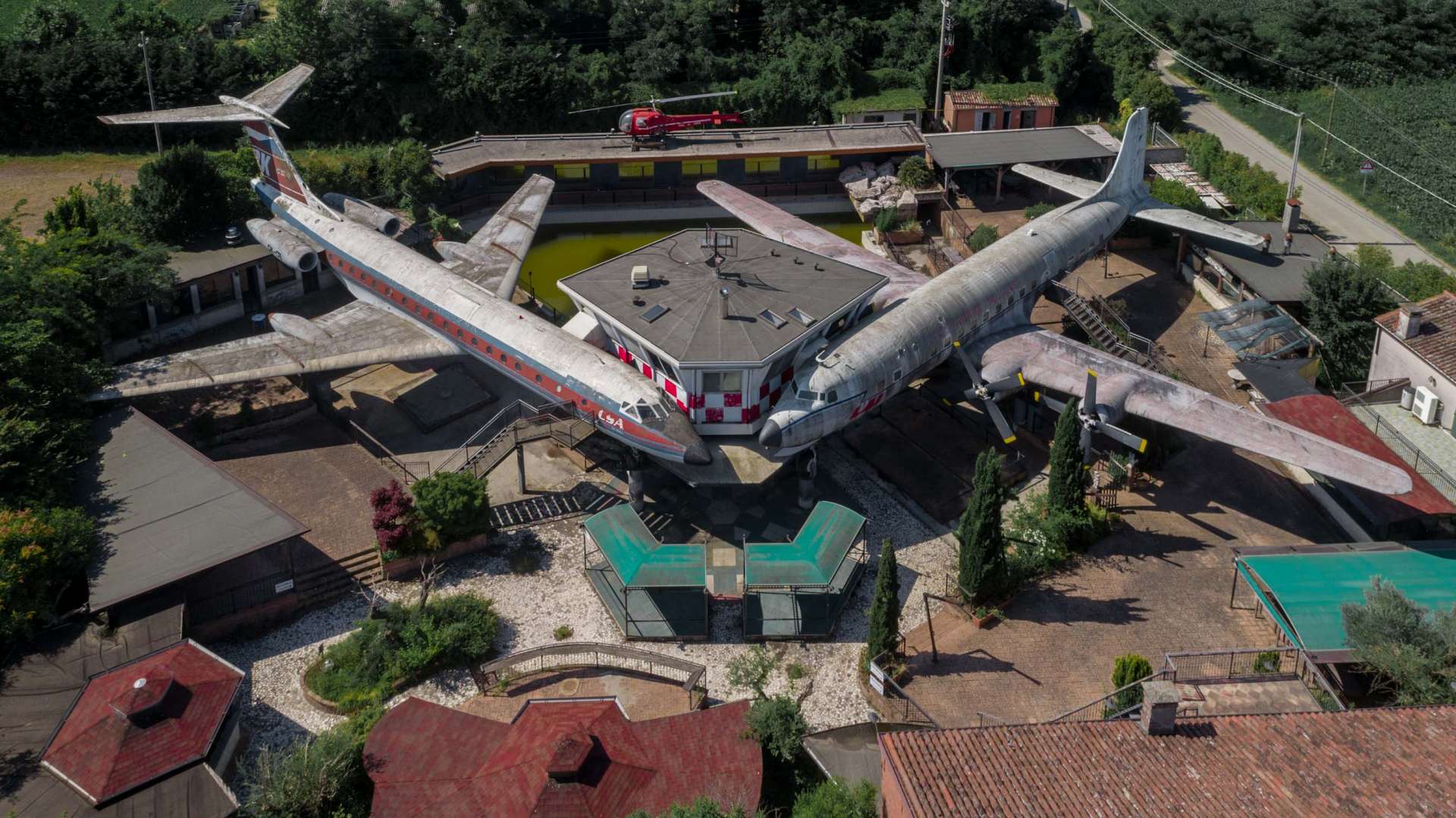 ---