A popular trip that I strongly recommend you once in  Salar de Uyuni (if you missed the article read here) is the "Tayka" route, an itinerary that crosses the natural beauties from the salt desert to the beautiful national park of Reserva Nacional de Fauna Andina Eduardo Avaroa.
This trip is usually a private one of 3 days and 2 nights (this is the agency I used) , and makes stop in some of the most isolated places (and hotels in the world), that are Tayka de Sal and the amazing TAYKA DEL DESIERTO.
Tayka del Desierto is the highest hotel in the world, at roughly 4,600 meters of altitude. Built with the surroundings volcanic rocks, it's the only settlement in the Siloli Desert, part of the Atacama one, regarded as the most arid desert in the world.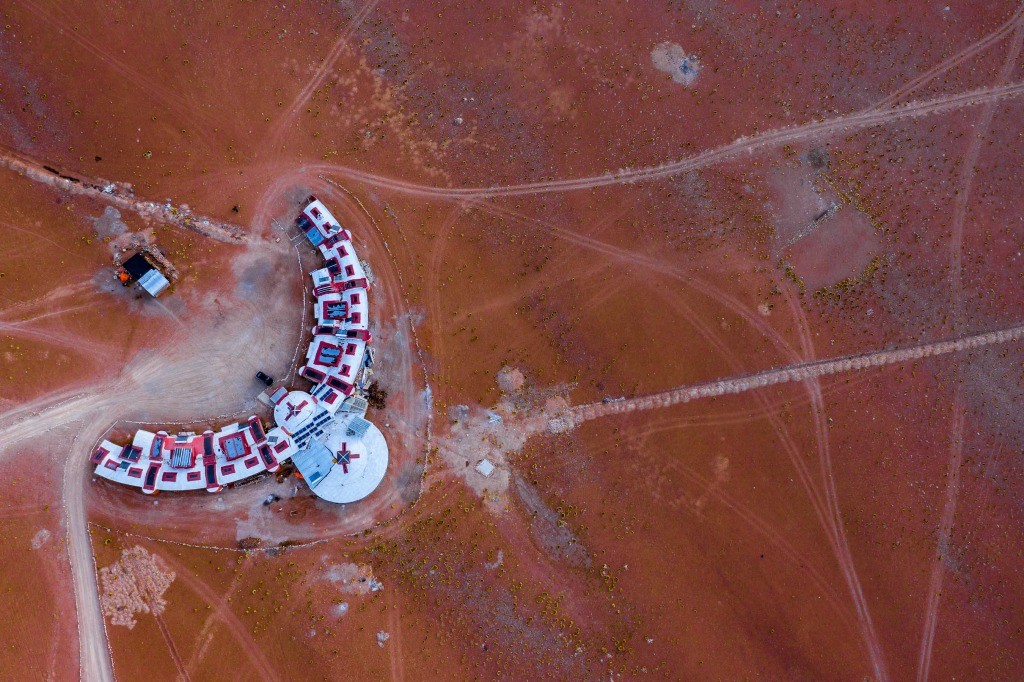 Hundreds of kilometers separate this place for the nearest village, and it is probably the closest mars-like environment that can be found on Earth.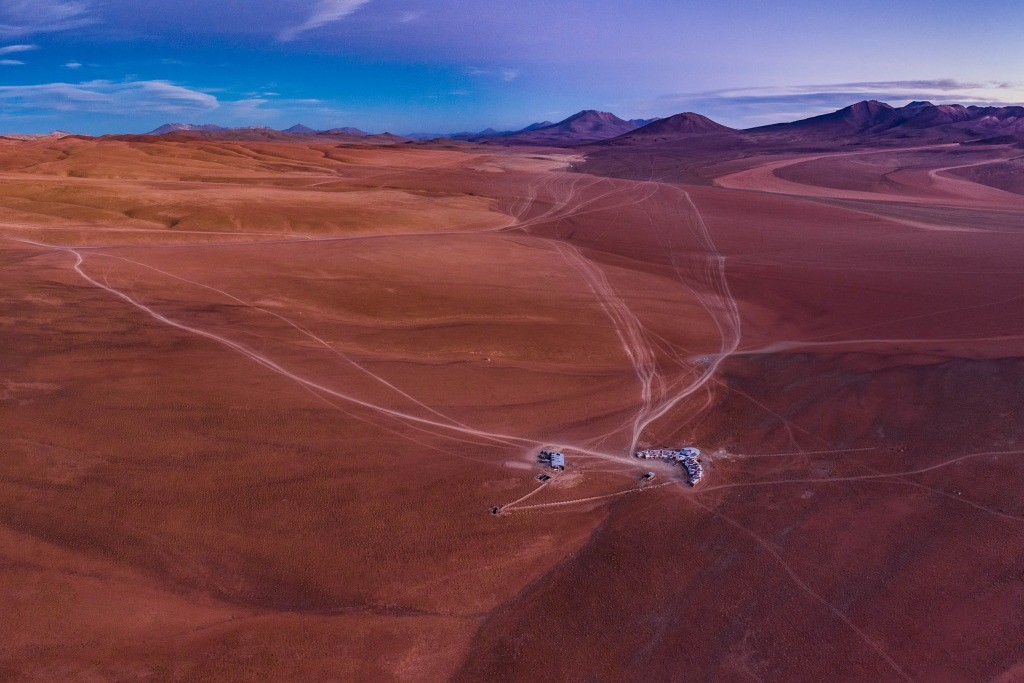 The sunset in this place has been one of the best of the travel, and I've witnessed the most incredible cloud of my life.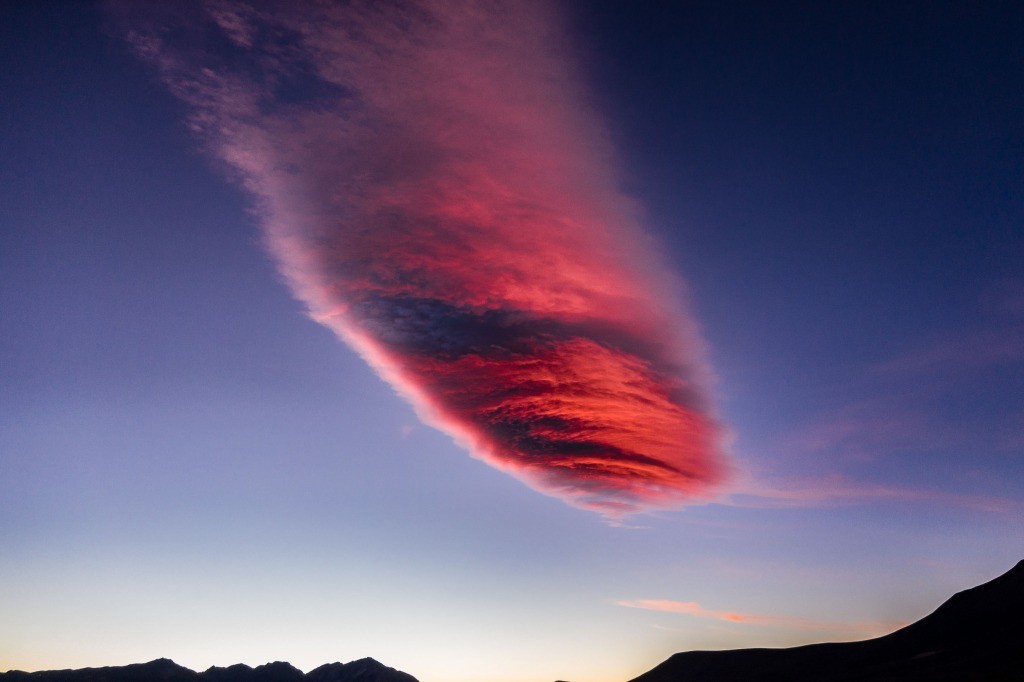 And if you are a stargazing lover, this is definitely the place, although you have to bear the below-zero freezing temperatures in the night.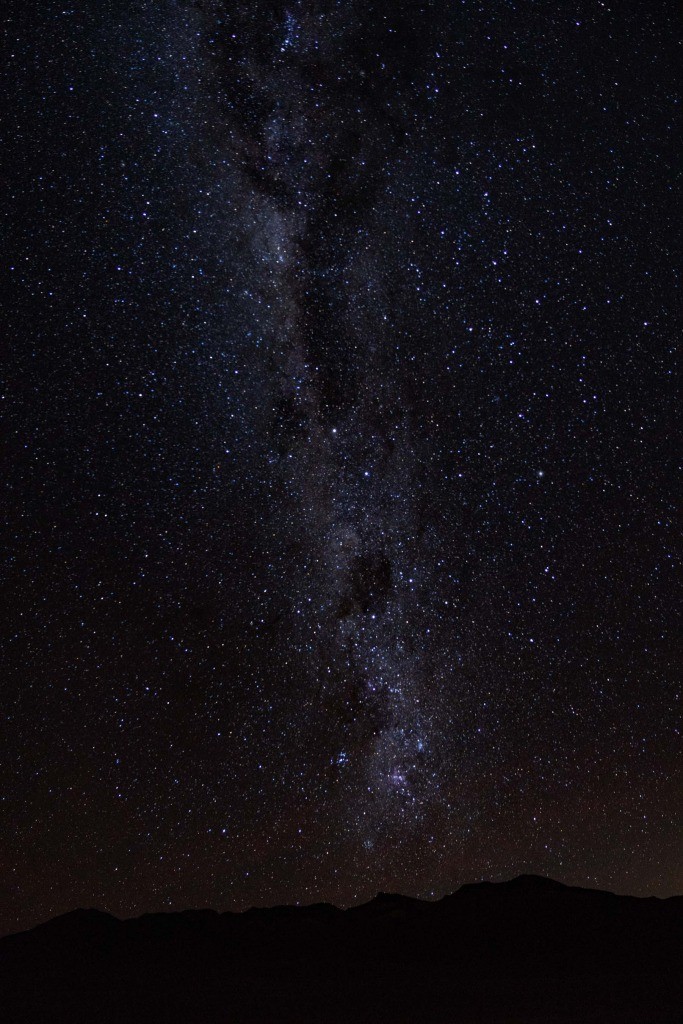 Desert encounters includes foxes, like this beautiful one that got close to our vehicle.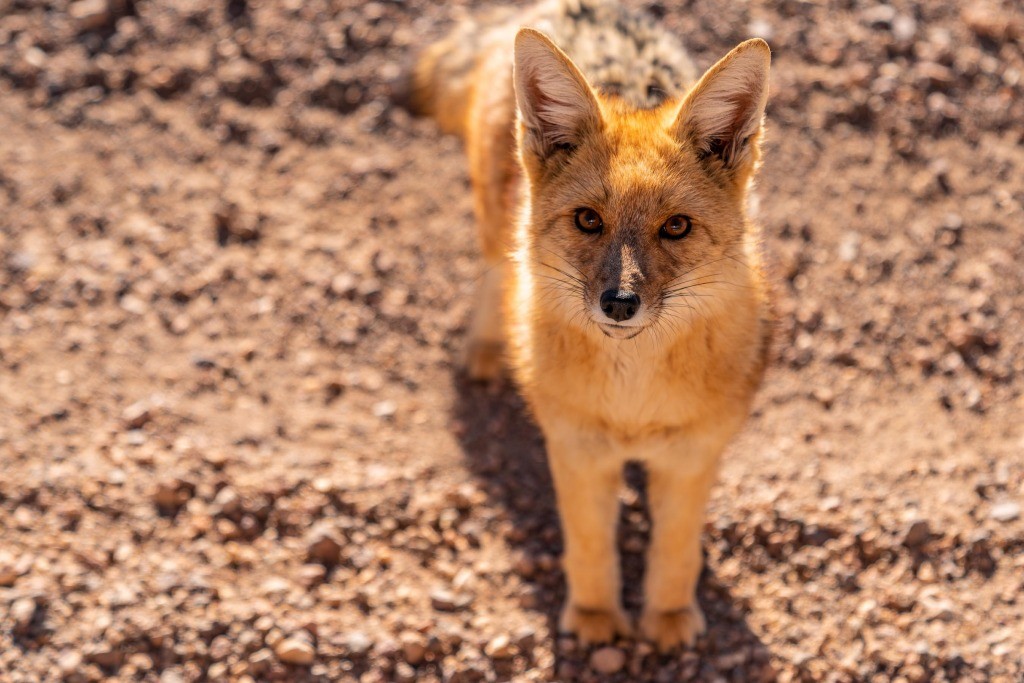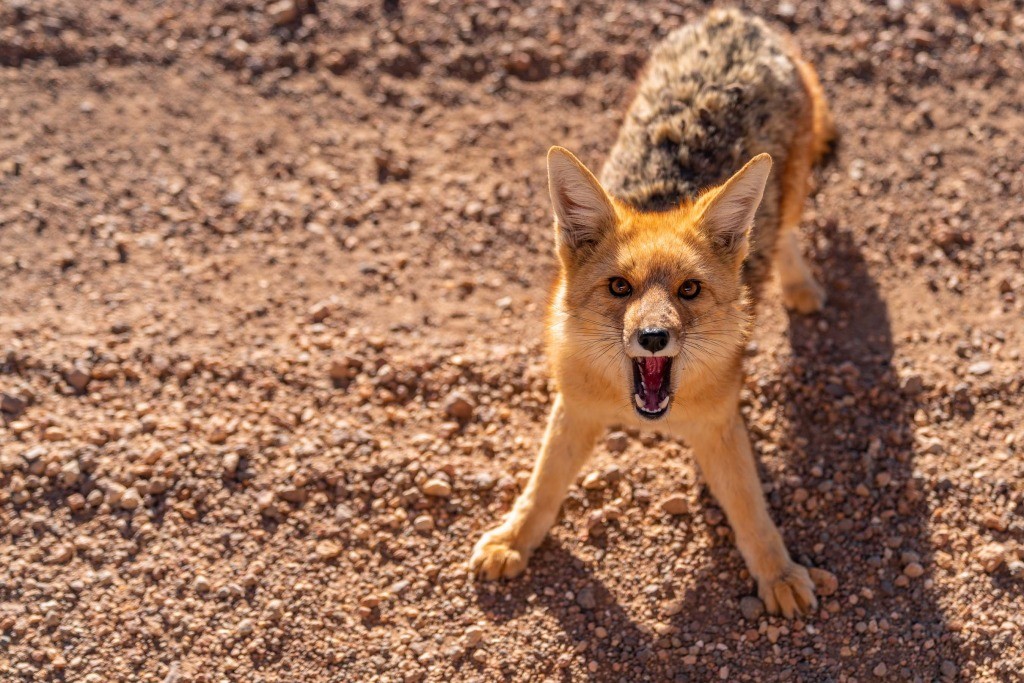 Scenery in the natural park includes Laguna Colorada, a pink lake full (of course) of flamingos. After sunrise, a mist rises from the lake, making the walk around the lake shores a magical experience.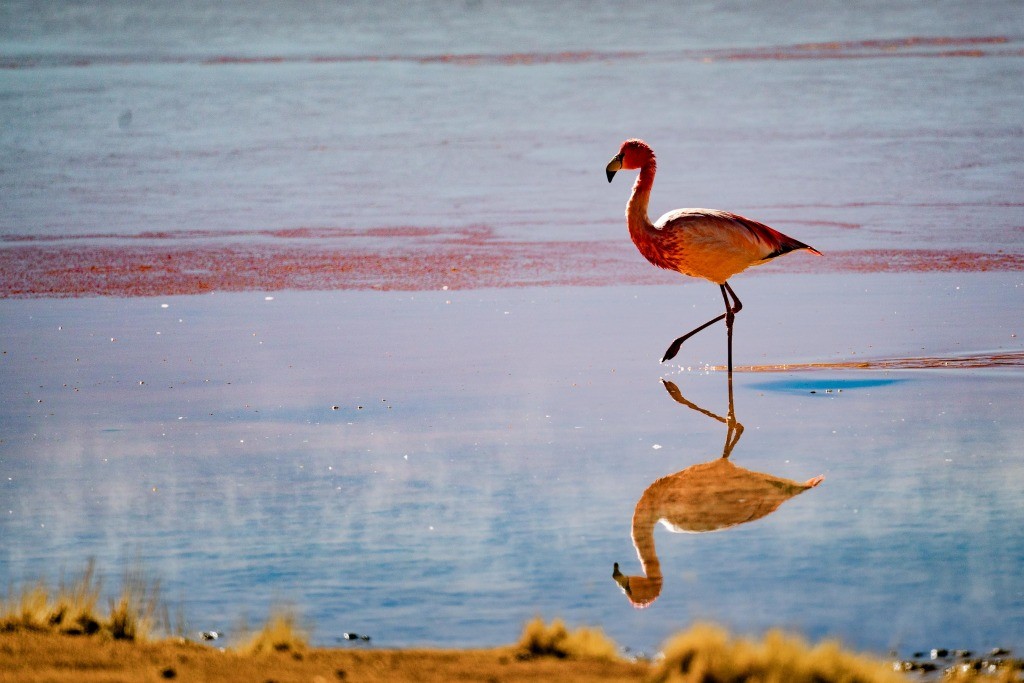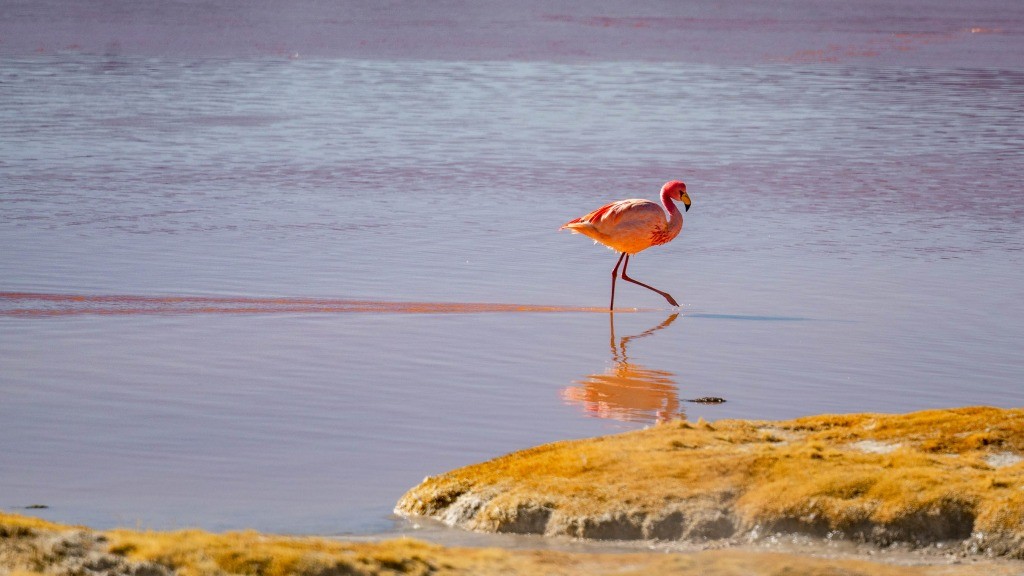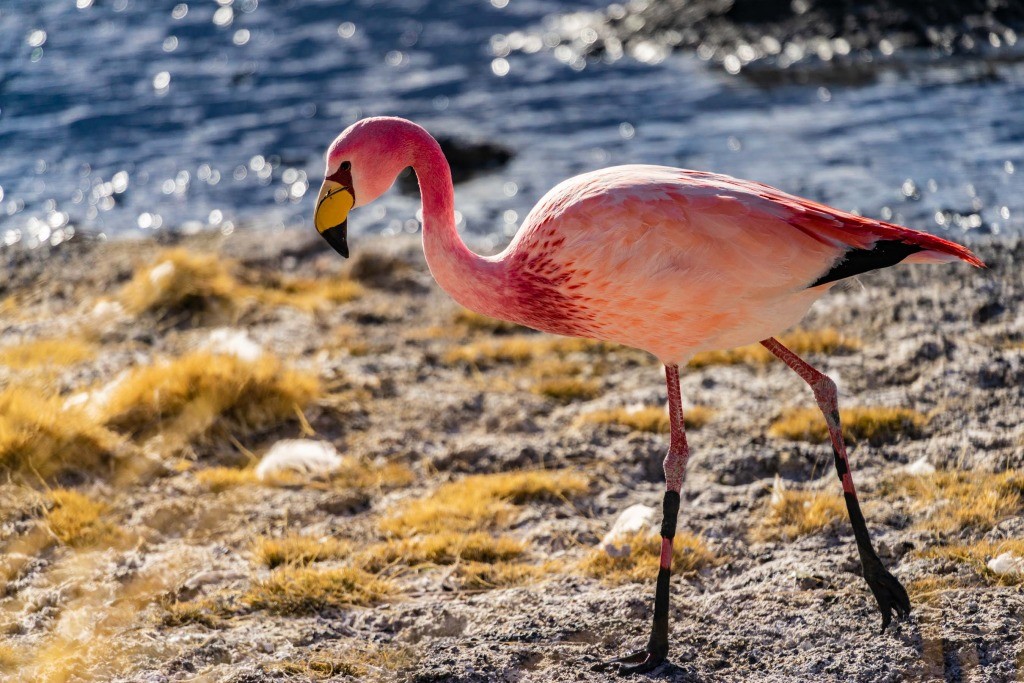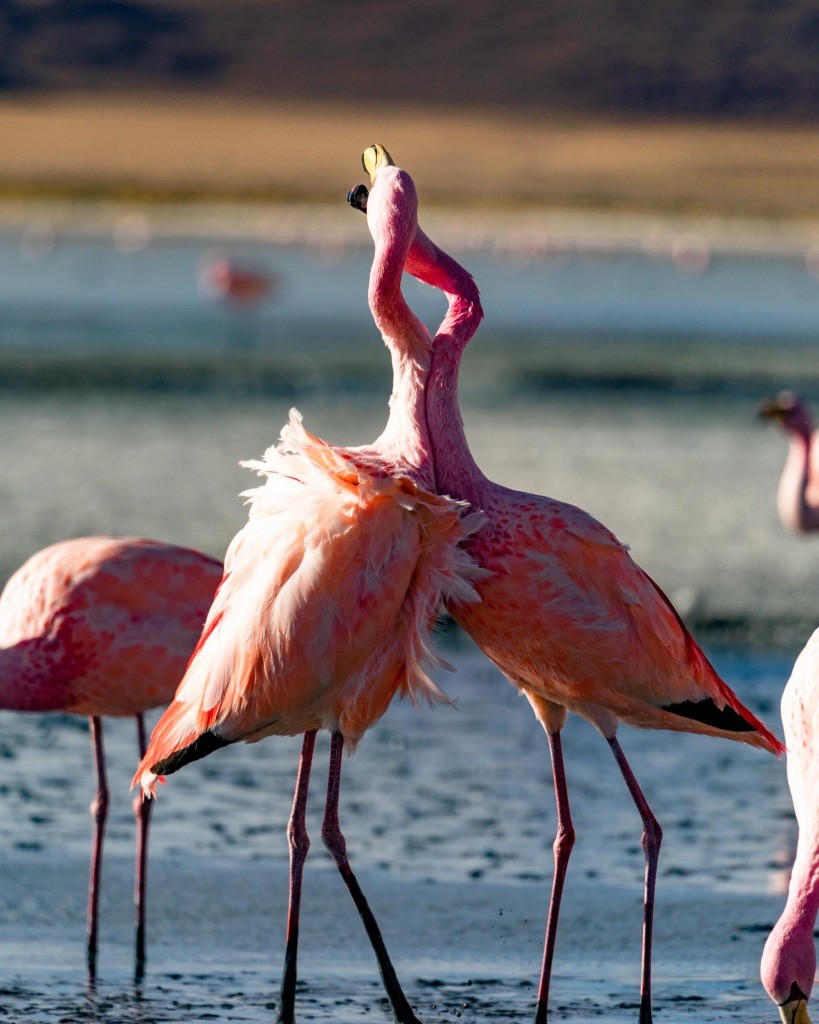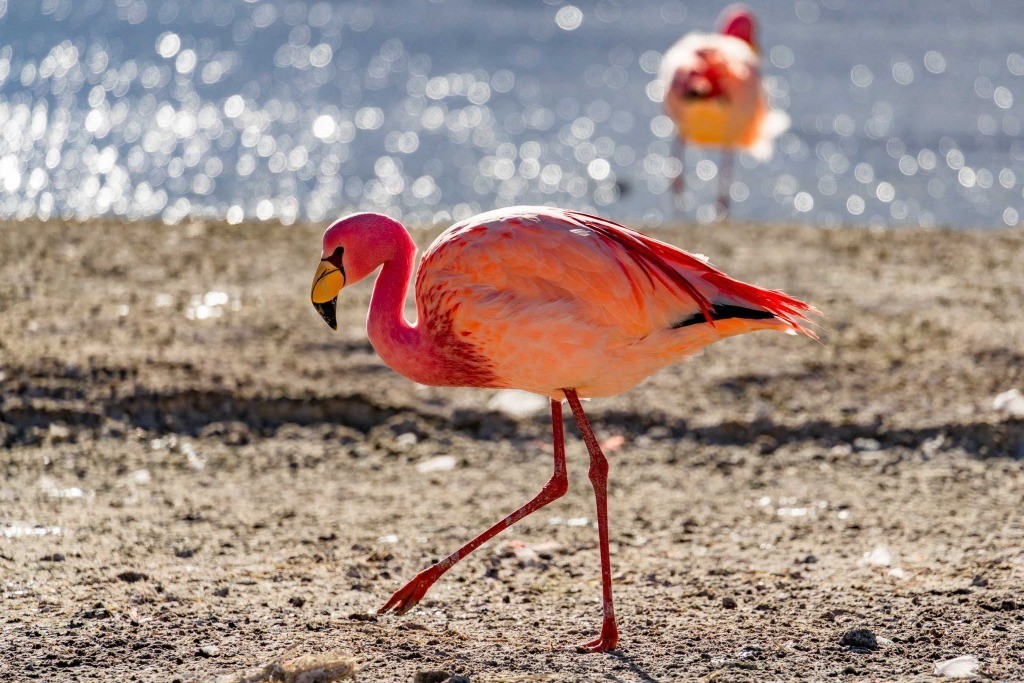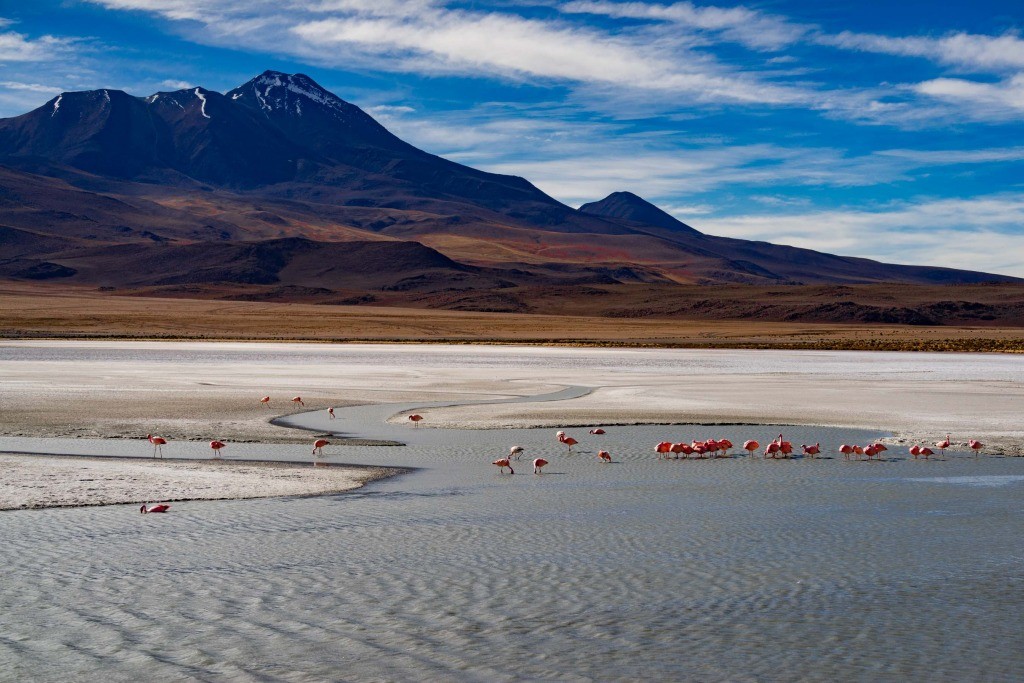 If you are in luck, along the way you can meet a group of vicuña, an endangered species (similar to lama and alpaca) that has the most expensive and precious wool in the world. Luckily they are protected, and roam freely in the Andes.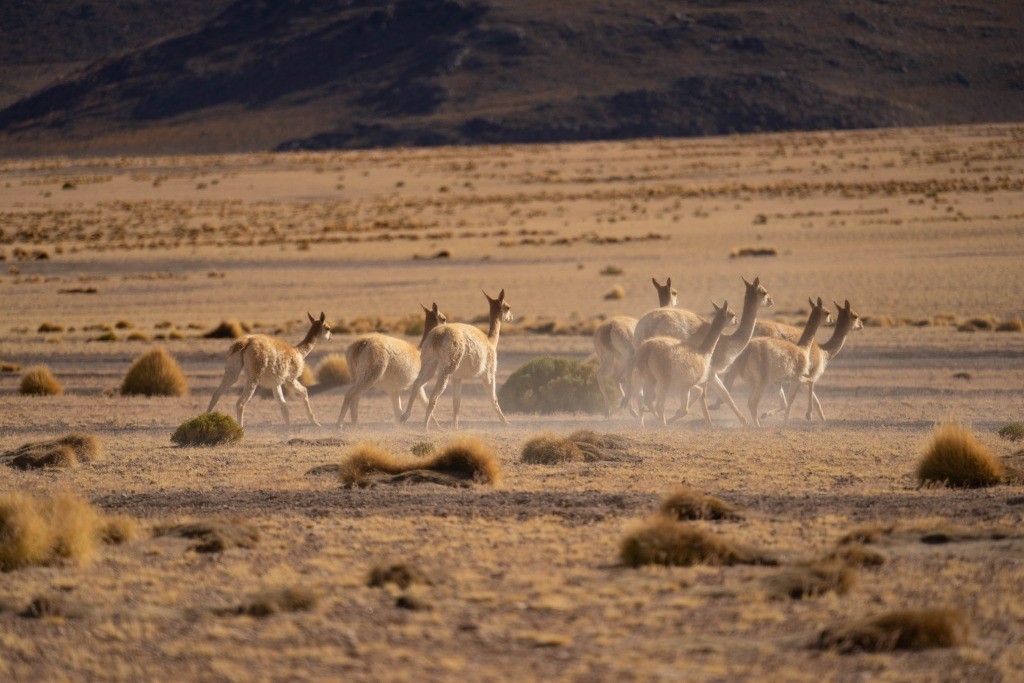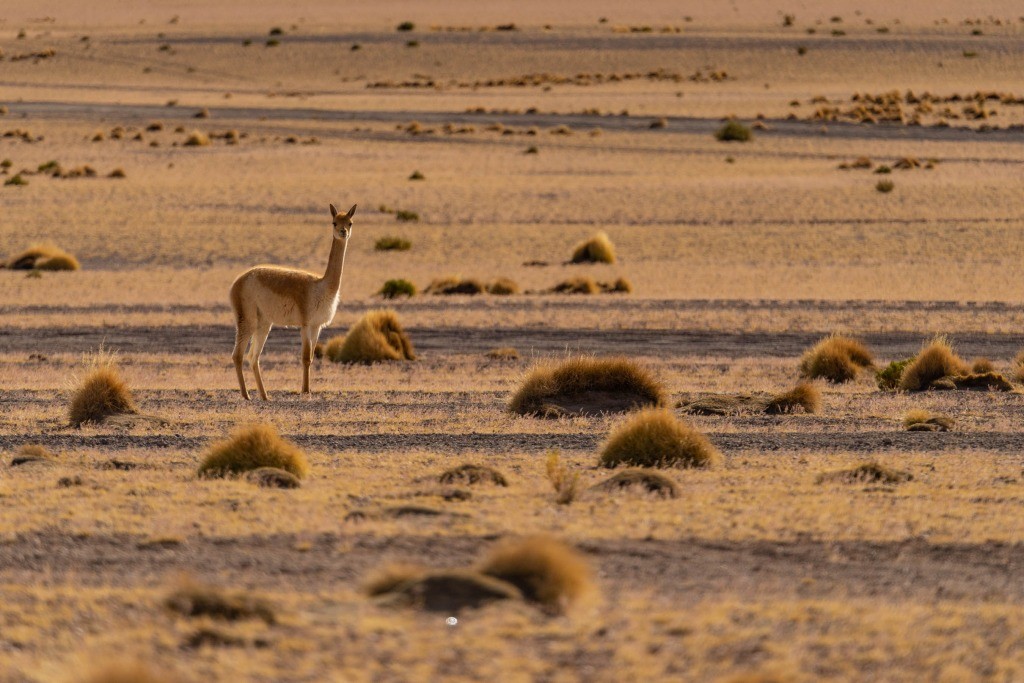 Another popular spot is Sol de Mañana, a geysir and geothermal activity spot just along the road.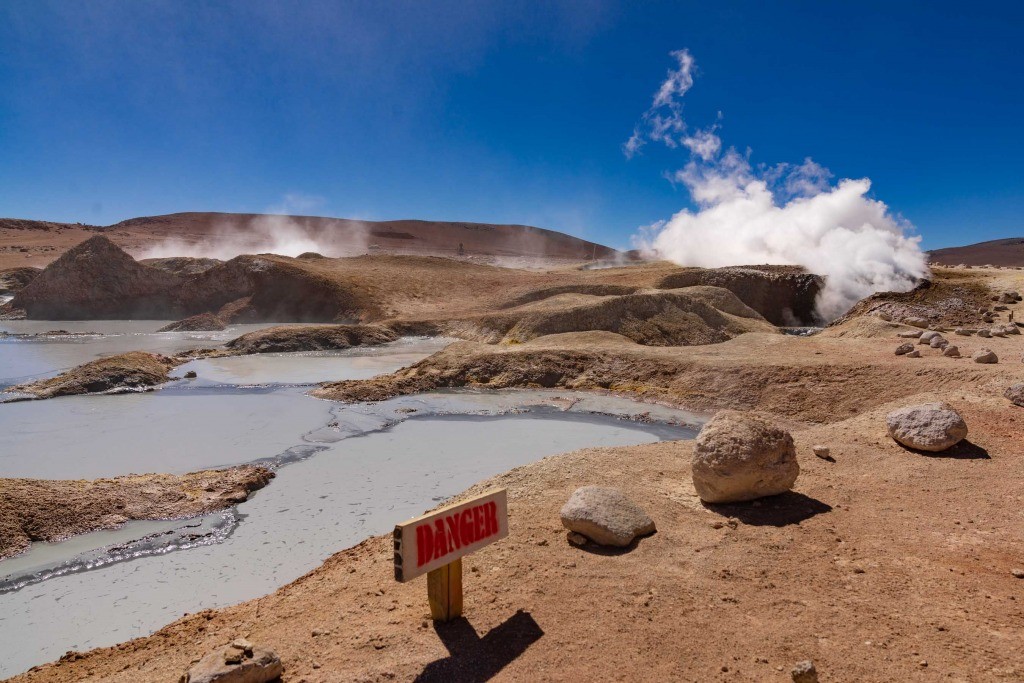 After the sightseeing, you might choose to relax in this natural thermal spa "Termas de Polques", an open air pools facing the mesmerizing landscape.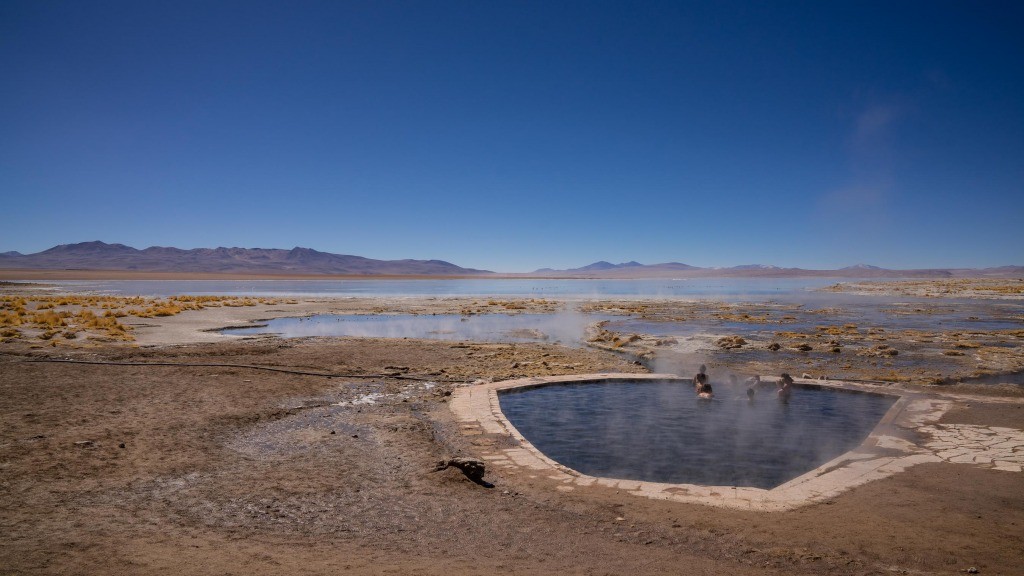 Next stop on the way is the Laguna Verde, a lagoon with an almost phosphorescent green colour, due to its toxic and chemical composition, that makes it devoid of life.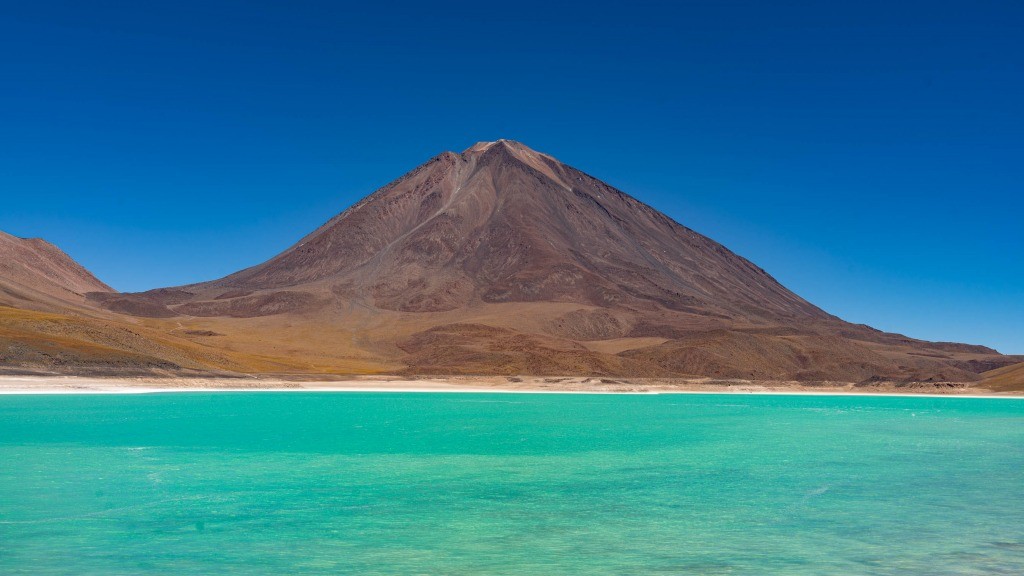 The itinerary ends with crossing the Chilean border, after which you can get to San Pedro de Atacama, a nice (very) touristic town which serves as homebase for excursion and day trips do Atacama desert.
We got only an afternoon there, so we did an half day trip to the Moon Valley, the highlight among the attractions nearby.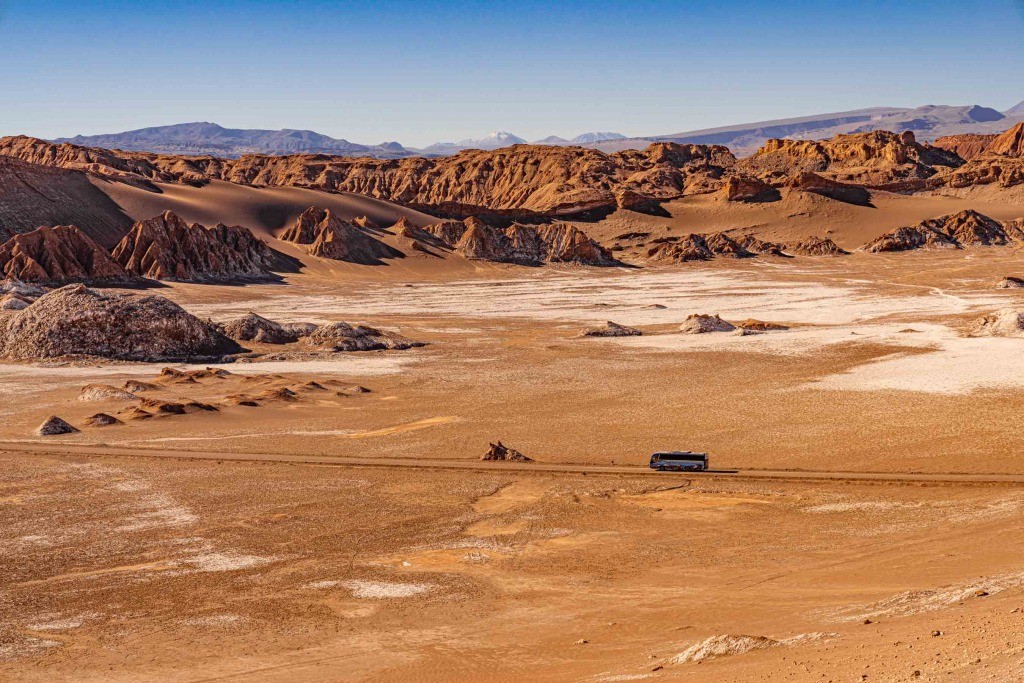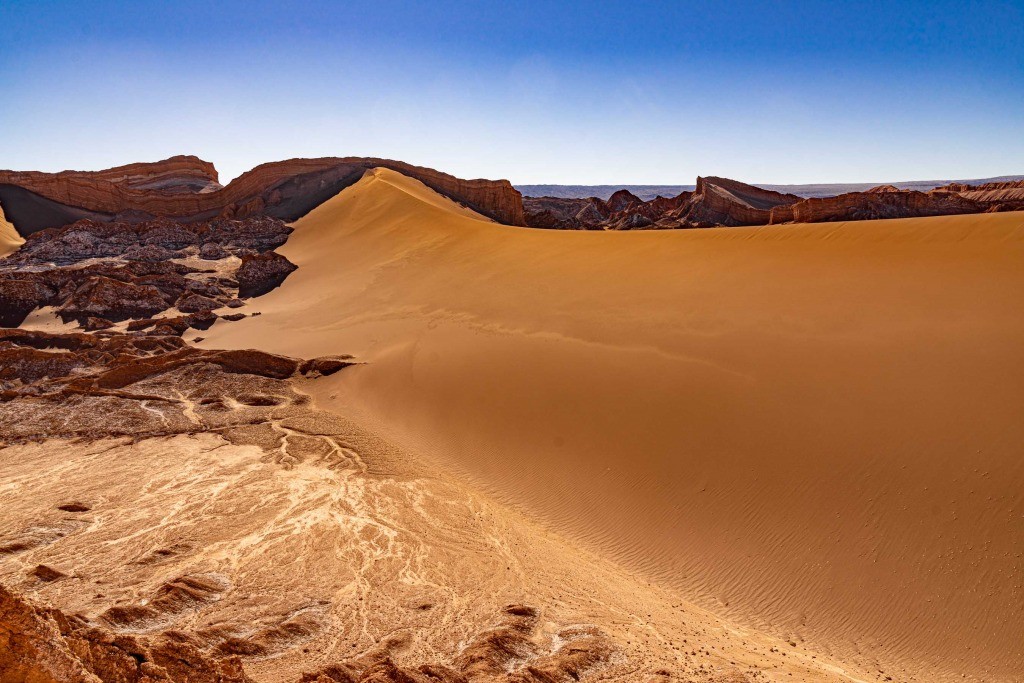 ---
You might also like