Underwater photography of a novice scuba diver
Best wrecks for scuba diving in Madeira and Porto Santo, an underwater photography view!
Madeira is an island off the coast of North Africa, "close" to Azores and Canary Islands, and politically part of Portugal. It is a wonderful destination of nature lovers, great food and super spots for scuba diving! It has a twin island, Porto Santo, at 20minutes flight distance, which is basically a huge sandy beach island with emerald waters… a paradise!
I have taken my Padi Open Water license just one year ago, and I am trying to do as many dives as possible, trying different type of diving experience and, of course, underwater photography: Madeira holds a unique combination of breathtaking wreck dive sites accessible to open water divers, so below 18-20 meters. That is not common, because "usually", ship wreck can be found at deeper depths, especially in the Mediterrean sea.
Here the 3 wreck dives I did in Madeira and Porto Santo, the twin island of Madeira.
As a diving center, I strongly recommend you Azul Diving: they are easygoing, superfriendly and well organized!
1. Corveta Afonso Cerqueira Wreck, Madeira
This 85 meters corvette ship was sunk to create an artificial reef in 2018, just in front of Cabo Girao. Since it is quite recent, there is not a huge marine life inside, but more around it, as you can see from the school of fish below.
The bottom is at 32 meters, so you can easily explore the inside of the wreck without going below 20 meters. Usually there is a mild current, but nothing troublesome. Visibility is great, and also temperature (in August).
Here the diving info from the SSI website.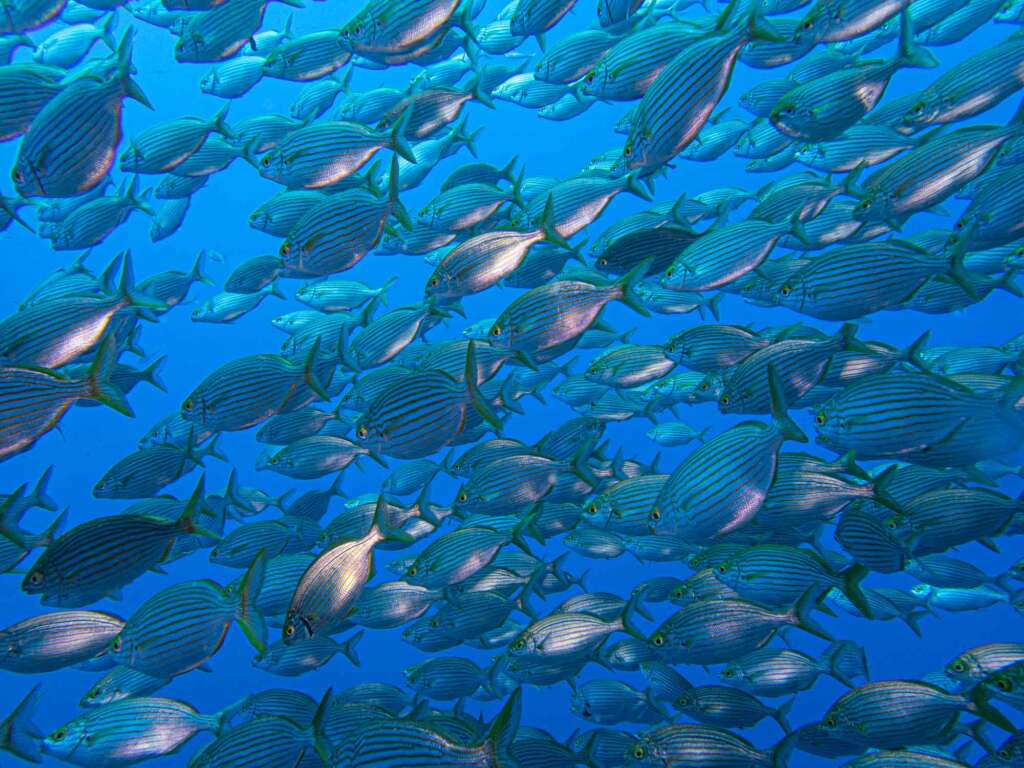 You can start to spot the shape of the ship, and the cannons from the moment you start descending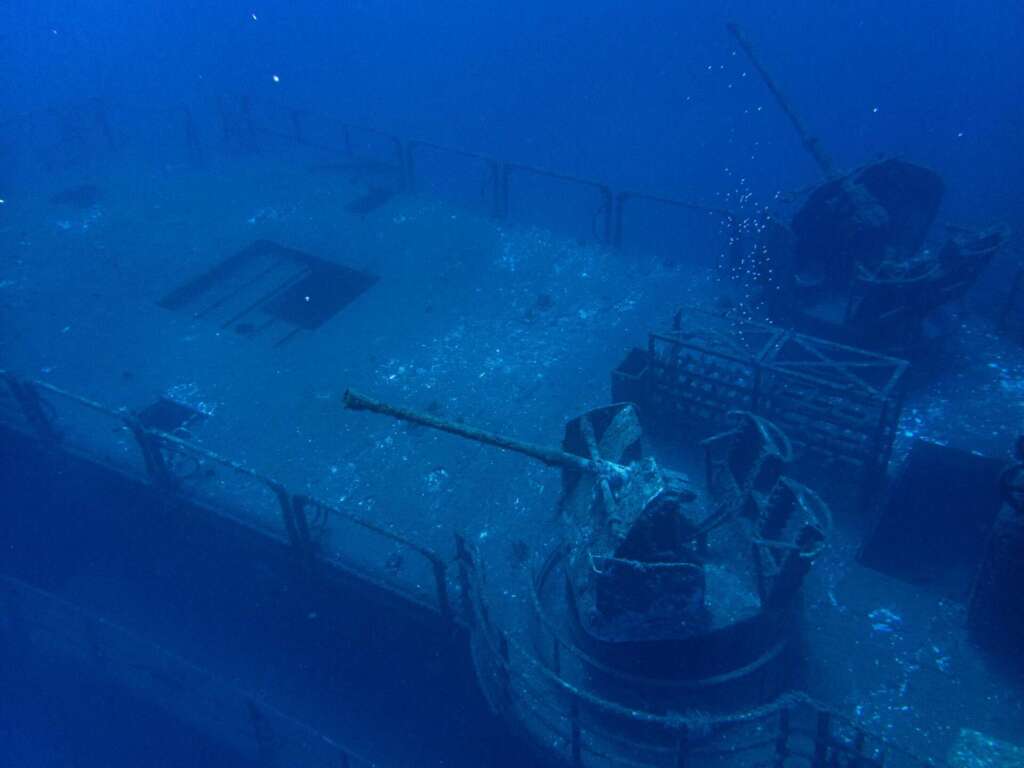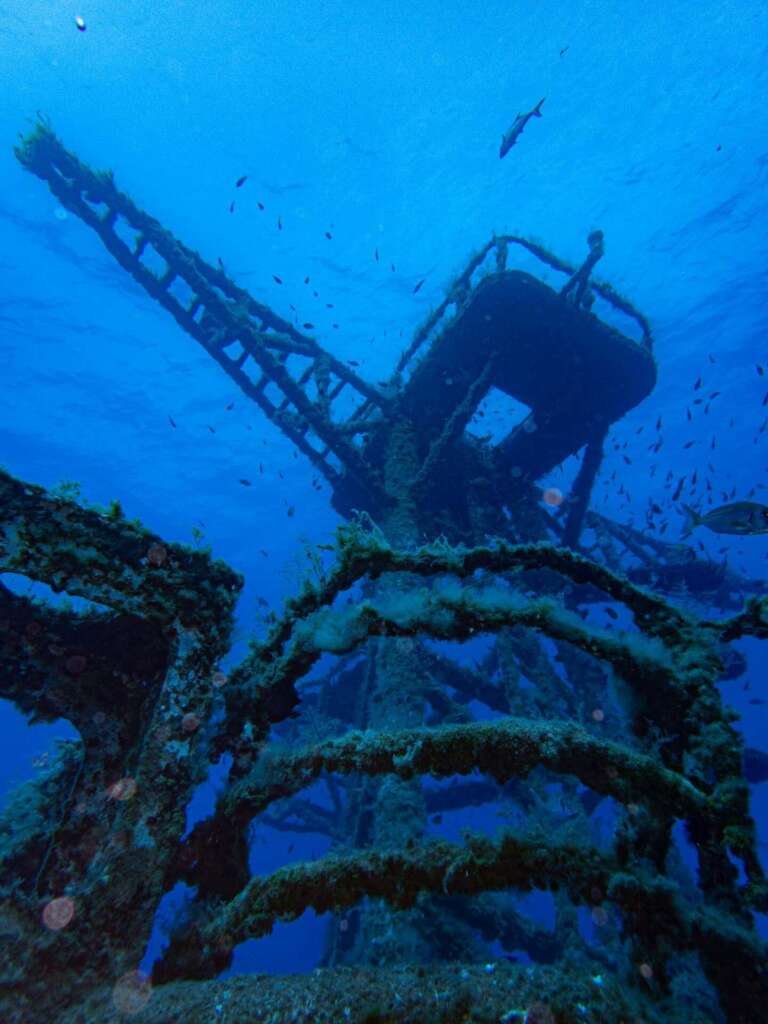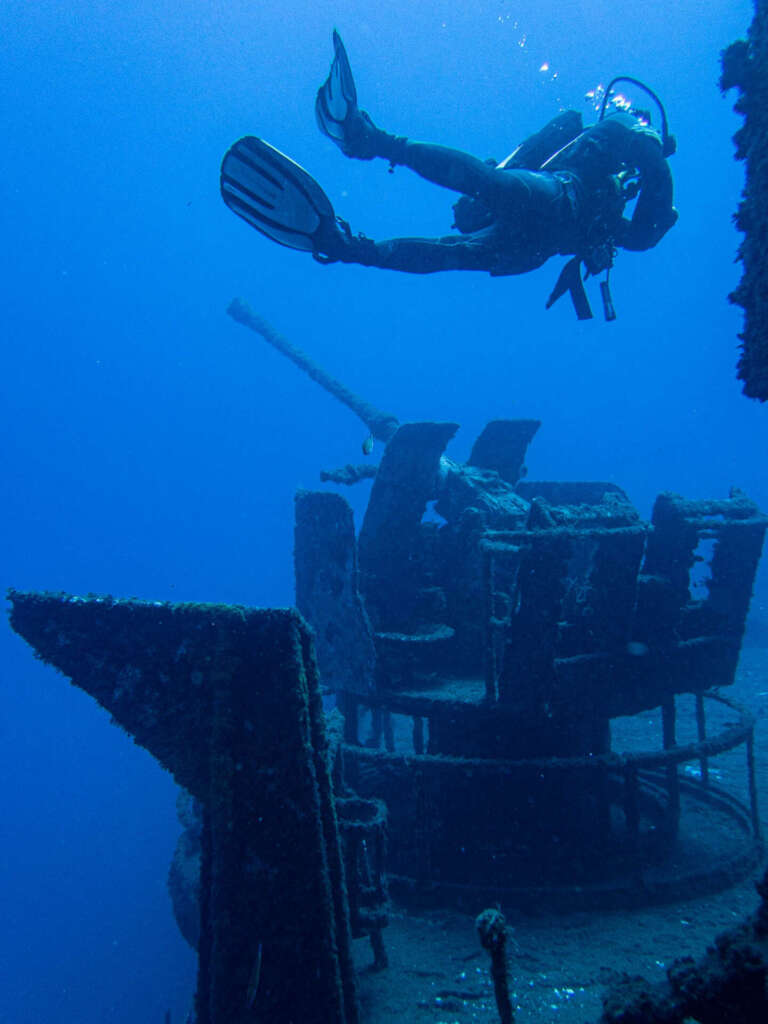 A fireworm crawling around a dead urchin.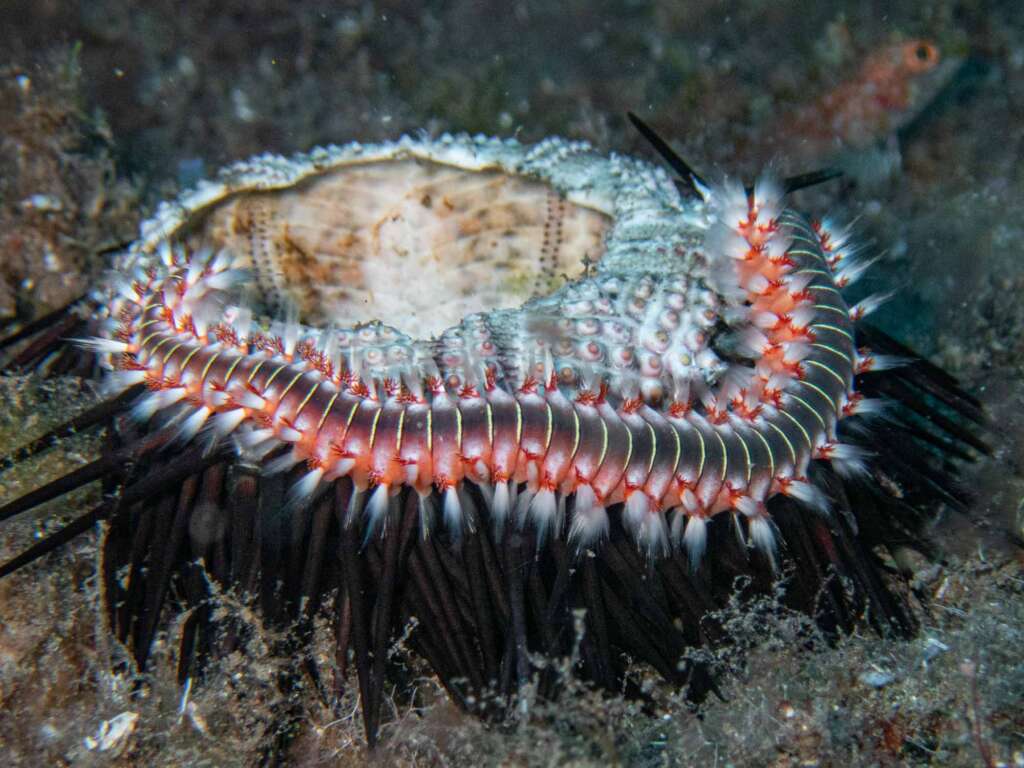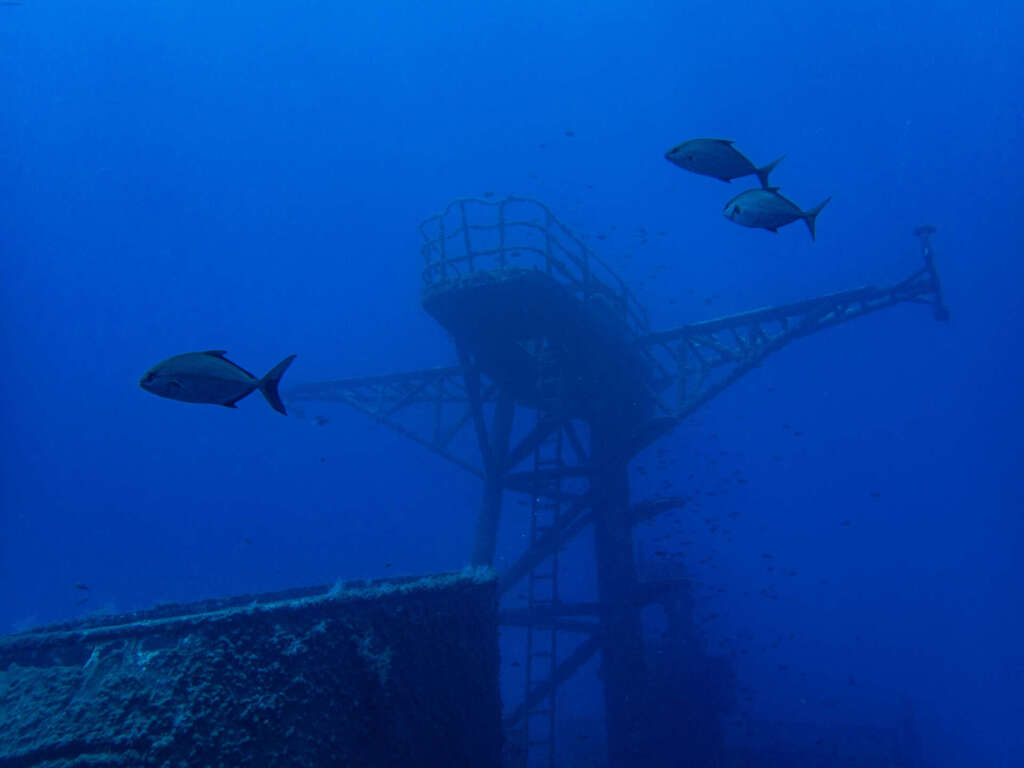 2. Madeirense wreck, Porto Santo
Madeirense is a very famous dive site in Porto Santo, listed among the top ones of the world. This is not a battle ship like the previous one, but a cargo ship that sank in 2000, 70 meters long, even it if looks way longer, probably because it is broken in half, making very fascinating.
It is way deeper than the other ones, from around 24meters to 35 meters, so as a open water you will be able to see it only from above. But to me, it is anyway a well worth experience!  Expect to see a lot of fishes and big groupers, since the area it is inside the natural park of Porto Santo.
Here's the link for the dive info.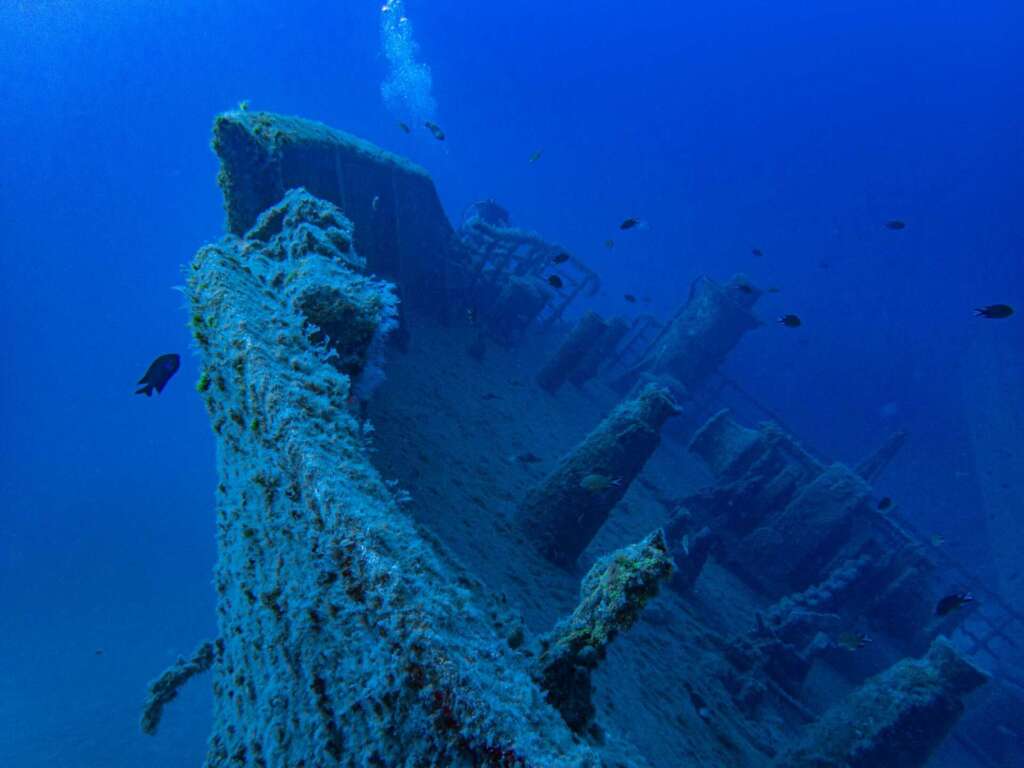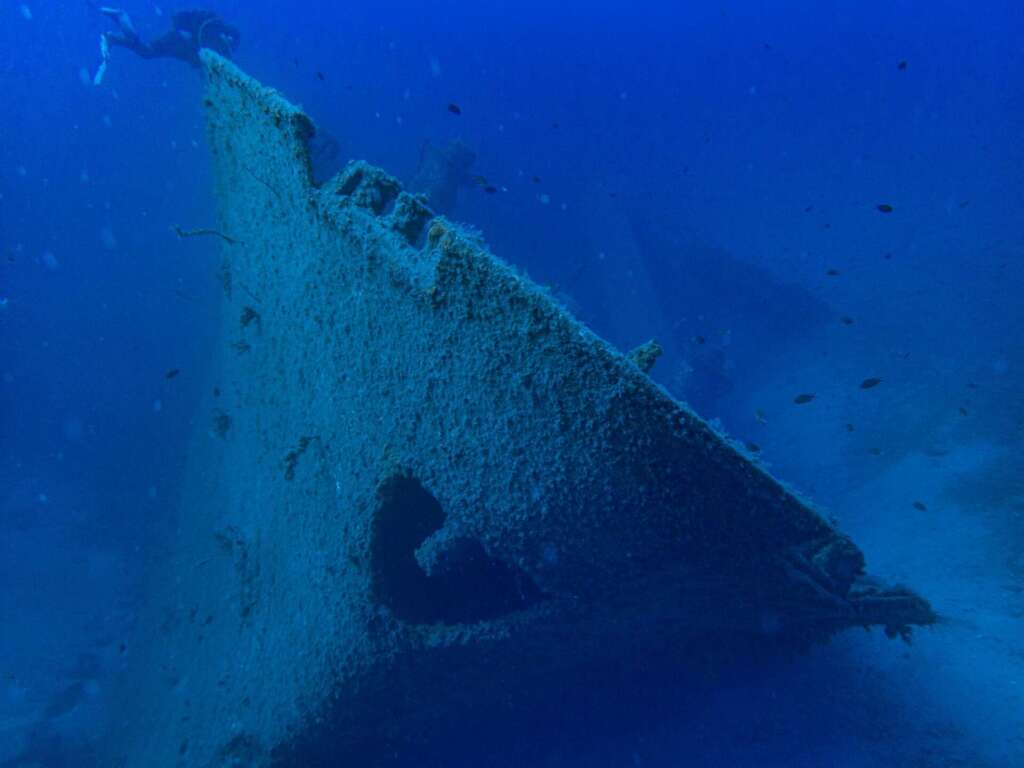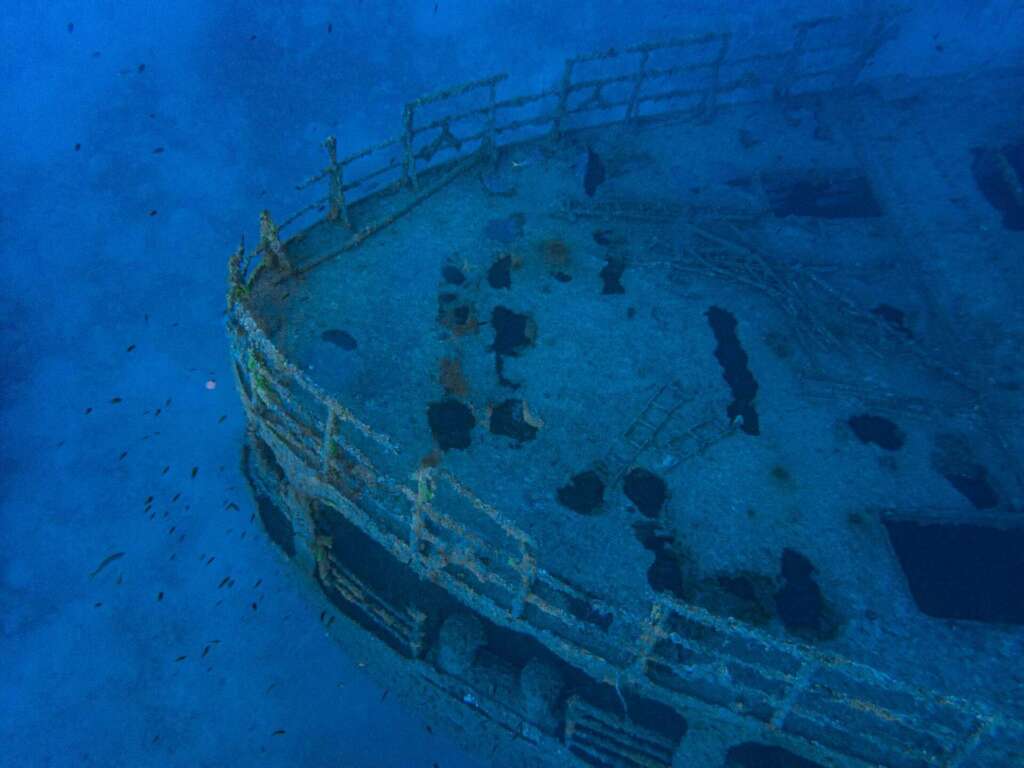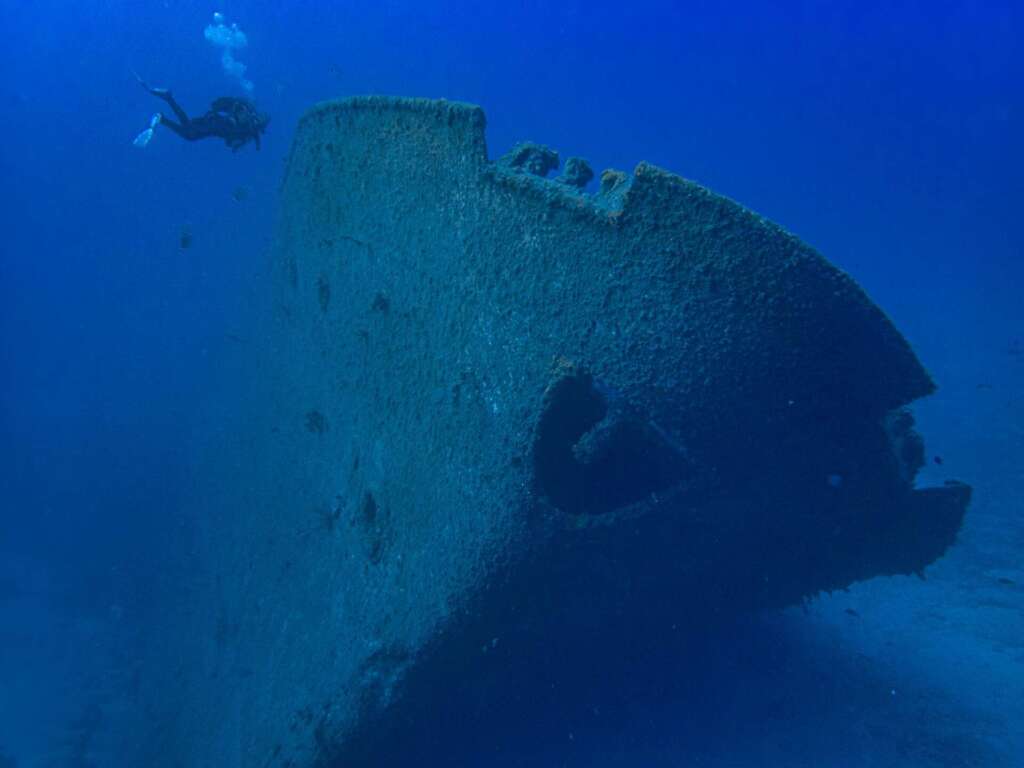 3. Corveta Pereira D'Eça Wreck, Porto Santo
This is definately my favorite wreck of the three: Corveta Pereira is the same class of Alfonso Cerqueira in Madeira, but it was sunk in 2016, so nature had more years to "conquer" it with a vibrant marine life.
The quantity of fishes I have seen in this dive was astonishing, and also with less current in comparison of the other 2 dives.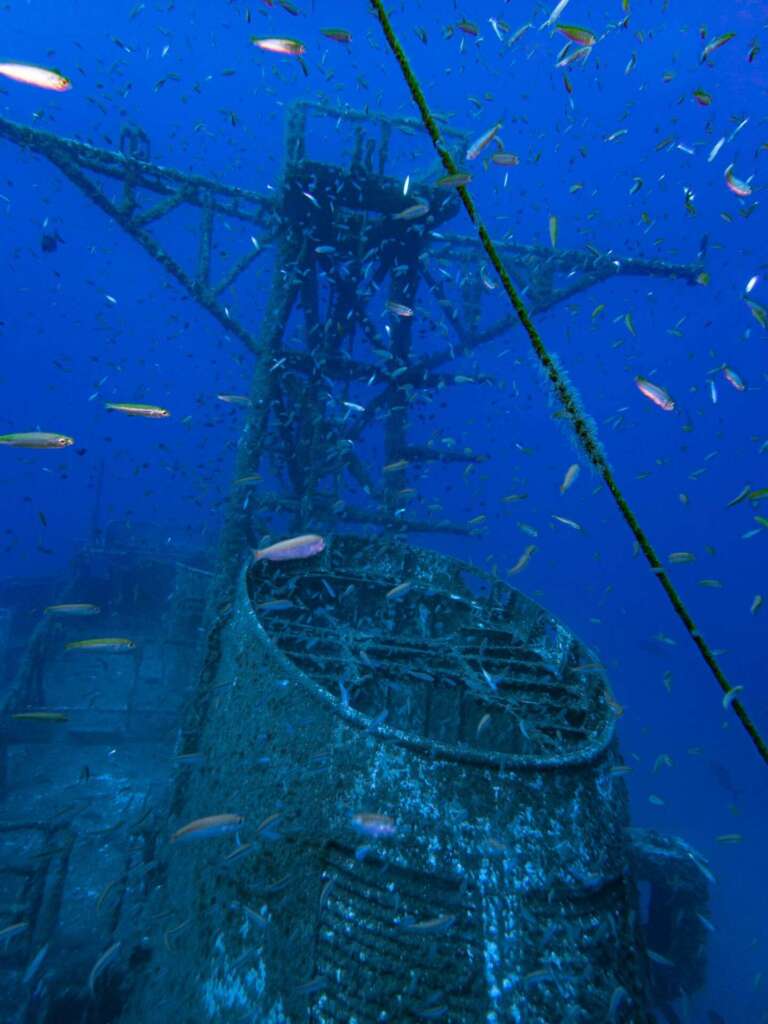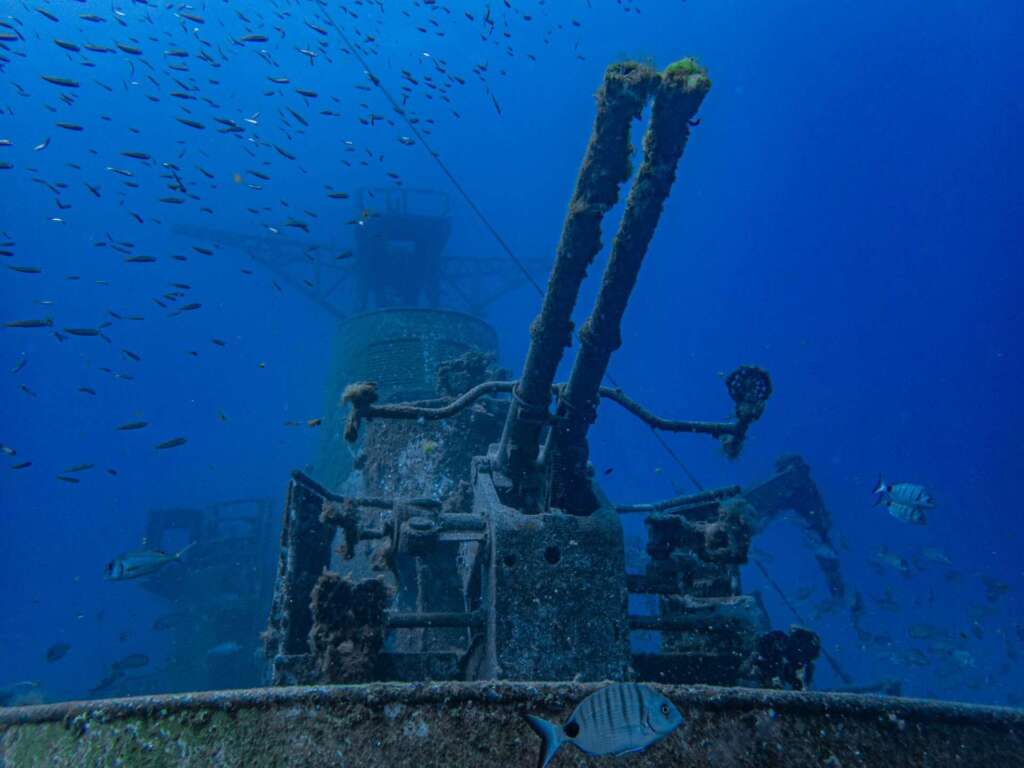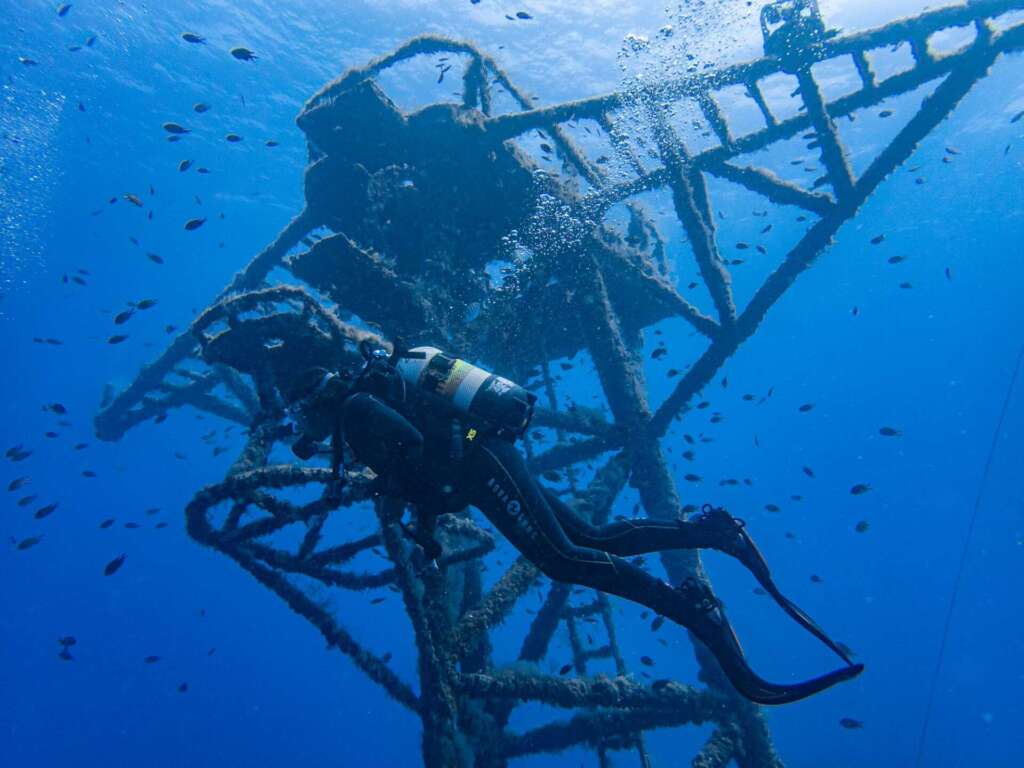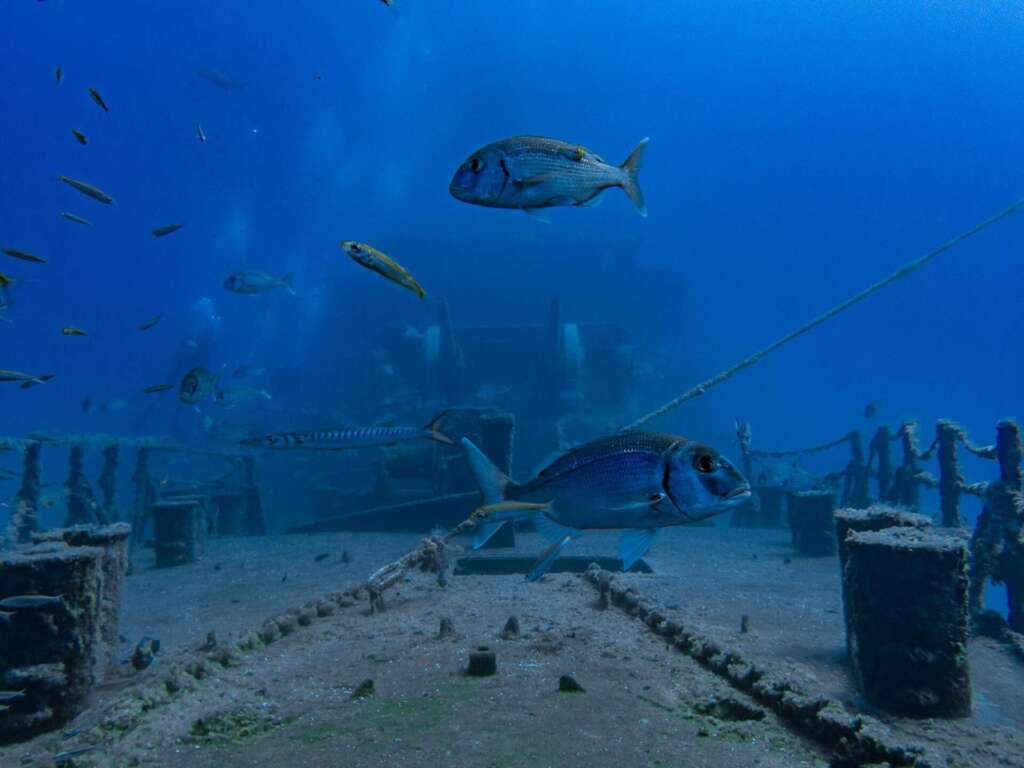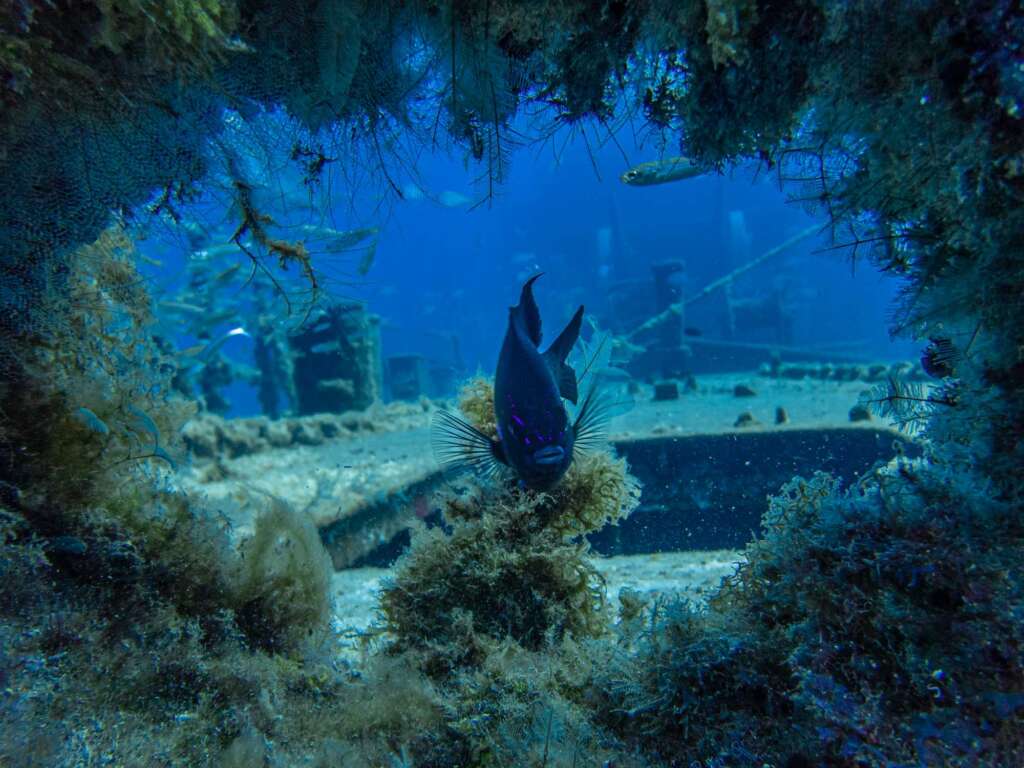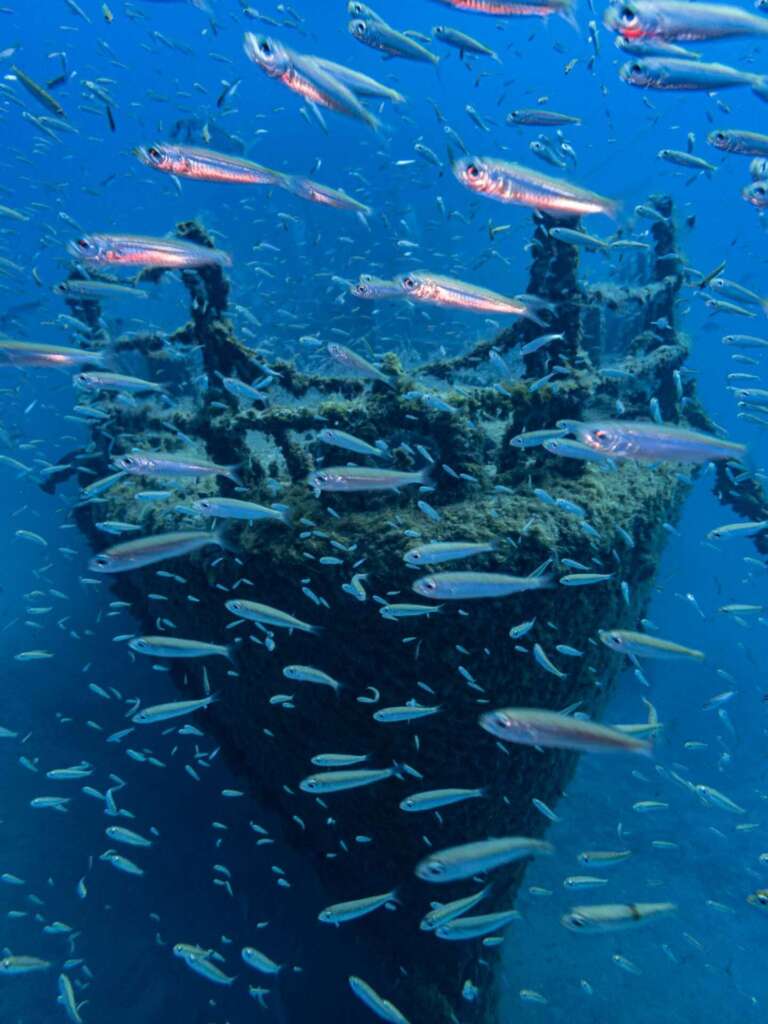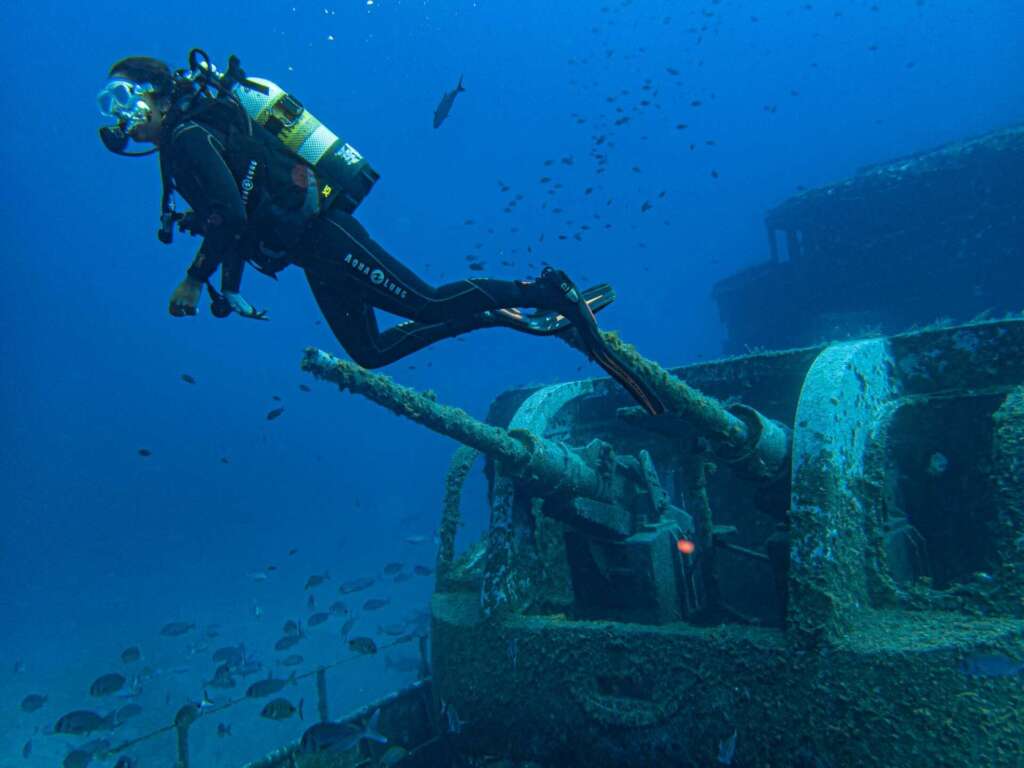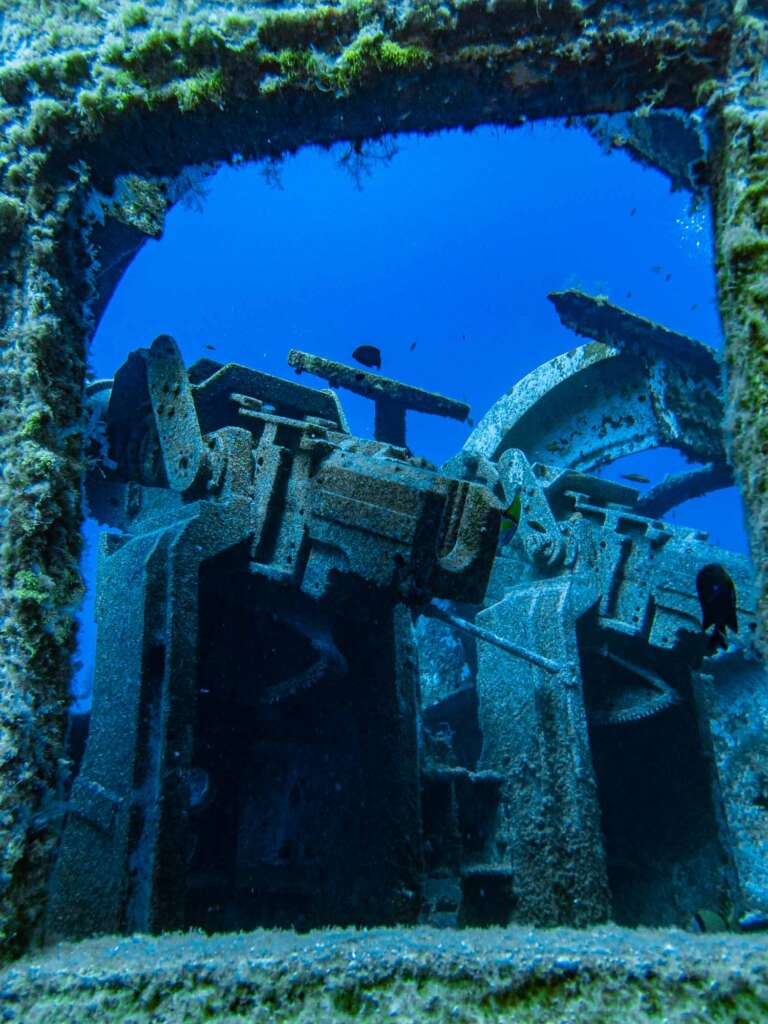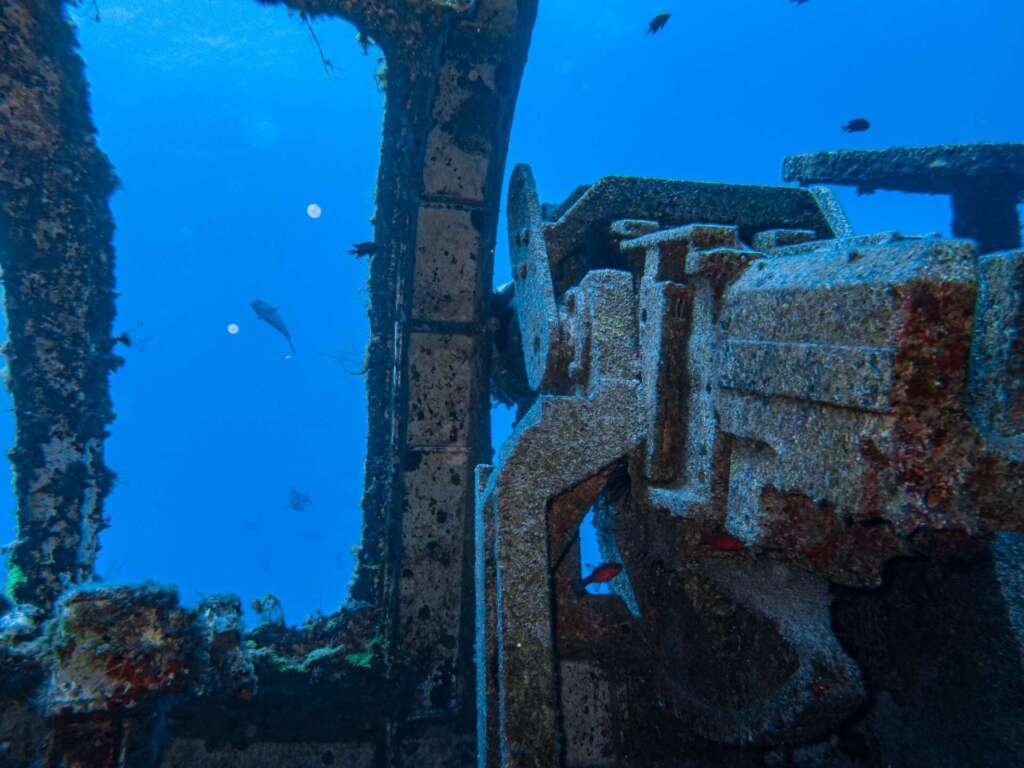 ---
You might also like