Dog Sledding
Dogs are the best friend of men in countless ways. In the most harsh and remote areas of the planet, like Alaska and Siberia, they also helped with transportation through dog sledding.
Crossing a forest on a dog sled is pure immersion in the nature and this aerial shot, taken in Norway, wants to freeze this moment.
I am also protagonist of this shot, sit in the sled while piloting the drone!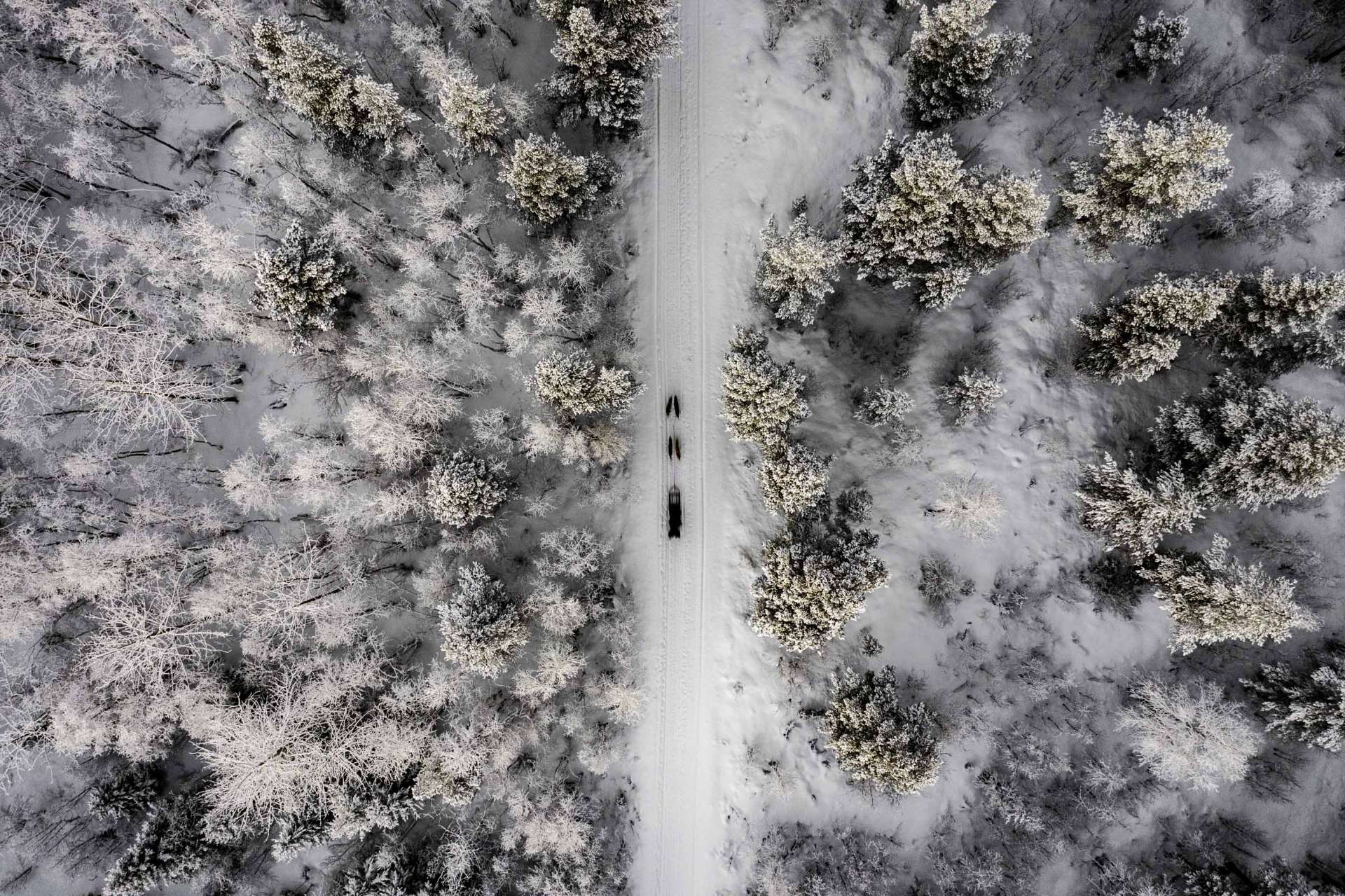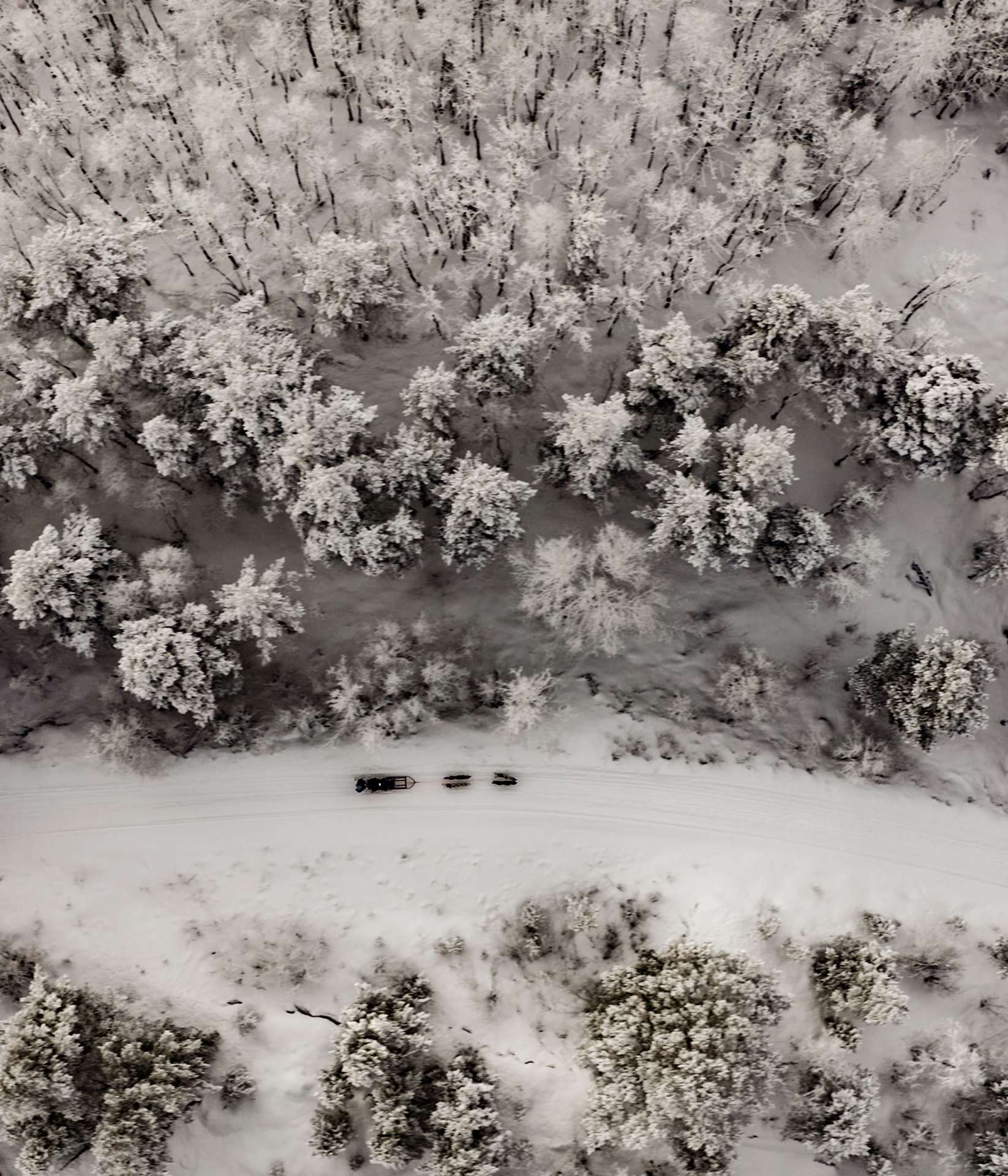 Where to do dog sledding around Tromso
If you are visiting Tromso (and Norway) in winter time, you can't miss to do a dog sled activity. One of the most famous next to tromso is the Tromso Wilderness Centre
Personally, I was in the Lyngen Fjord at Lyngen North igloos (see my article here), so we organize the activity through them, at Hasselberg Husky.
The experience was amazing, and the big plus was that we were the only one at the camp.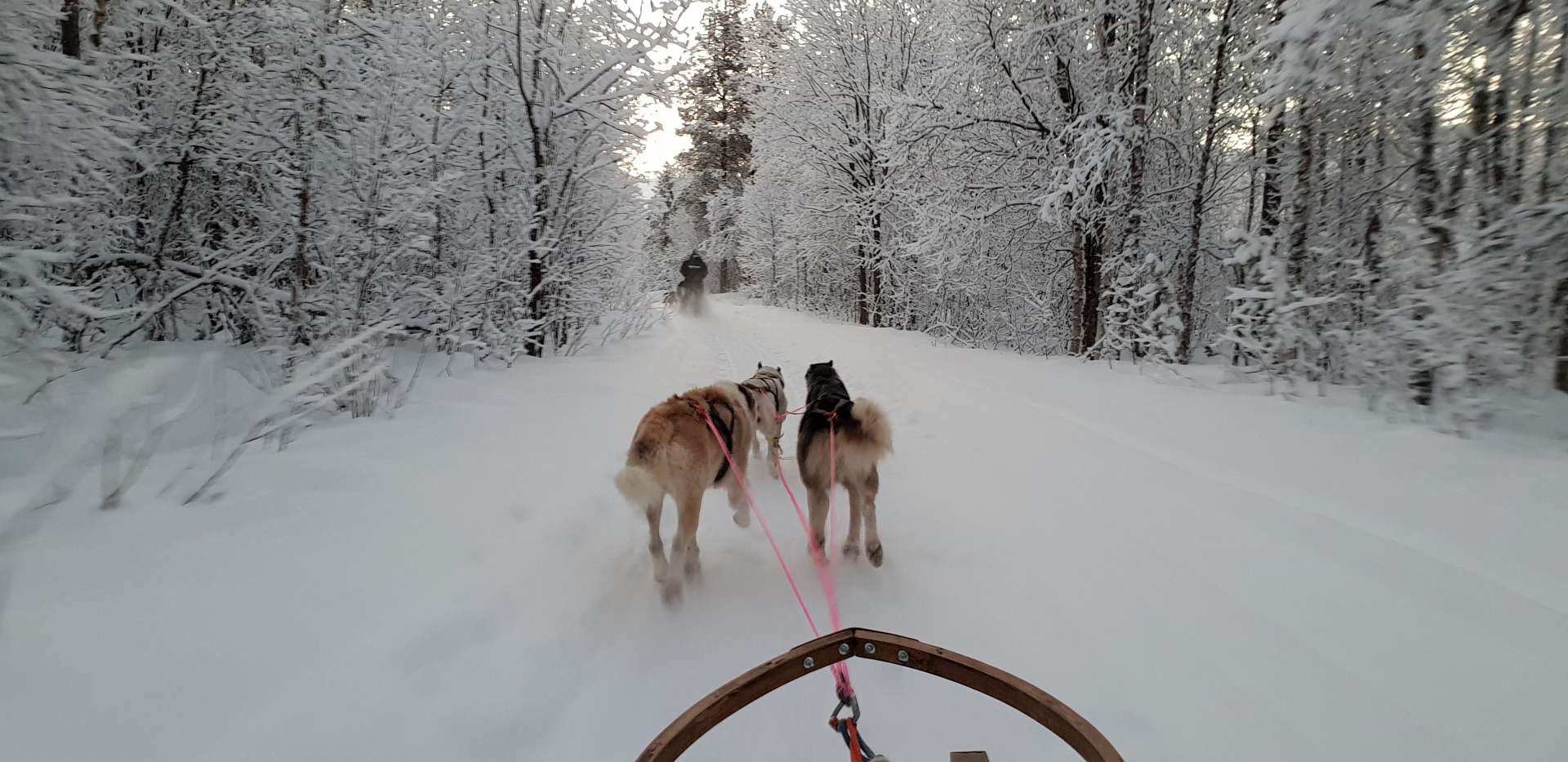 The immersion in the nature is absolute, few words can't describe it. Maybe this drone video could help you sense the feeling:
How Dog Sledding works
The dog sledding experience starts with a theory introduction on how to conduct a dog sled, which seems way more difficult of what actually is.
Then you get to meet the dog pack, which are crazily excited to meet you! They literally can't wait to get out in the wild, so you'll have to struggle "attaching" them to the sled.
Once the 4 dogs are linked to the dog sled, it's go time and you will follow the guide on its sled.
Basically the dogs will do everything, just be careful on slow down if you are gaining to much speed and help them rising uphill (if needed)
Once back, we had the luck to play (a lot) with the newly born puppies, which has been truly AMAZING
What to say, an absolute must do once in Norway!!!
---
You might also like