[prisna-google-website-translator] One of the best photographic trip is the one into the wilderness, and if you can combine some extreme port activity the results are astonishing.
I've made a day trip in the italian alps with my good friend Simone Sigrisi, a skilled climber and president of a sport club that combines sailing and climbing (Serendipity Sail), to shot the spectacular ice climbing of the 50 meters high  iced waterfall "Cascata di Cambrembo), and well, this is the video!
Shooting with a drone at -10° degrees presented some challenge, the first one is that your fingers literally freeze off, making quite difficult to maneuver the aircraft! Secondly, cold temperature may discharge the battery more quickly, and you have to be careful on checking the power left. Last point, the close rock wall was disturbing the GPS signal, so I had to fly without its assistance, making quite difficult to get close to the rocks without endangering the aircraft.
I find beautiful also the main photo I shot, which makes the perspective of the man against nature.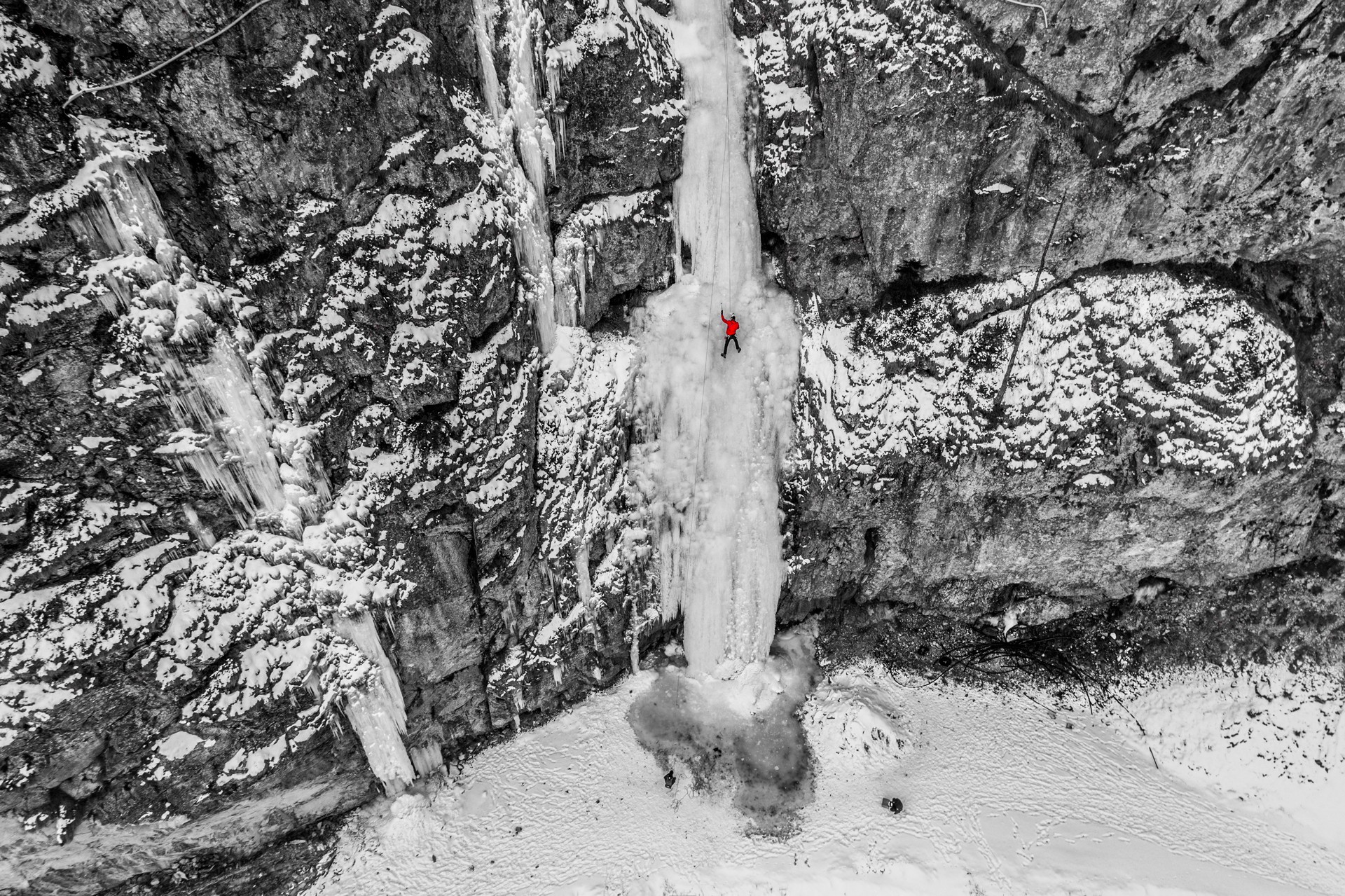 I believe that using drones to film such extreme sports, like ice climbing, really helps the audience to feel the beauty of the surrounding nature, and the challenge the athlete is performing.
---
You might also like