All About Photo published my interview about the Barbie Around the World project (which you can find here)
Here an extract of the interview:
Barbie around the World is a photography project born out from my long distance relationship with my girlfriend: at that time I was living in India while she was in Italy, and we were planning a trip to meet halfway in Israel.
We wanted to have a different kind of photo memories so we came up with the idea of using alter egos as protagonists of our trip: Barbie and Ken, the perfect couple and an icon of POP culture.

So Barbie (aka my girlfriend) was coming from fashionable Milan while Ken (aka me) from the bustling streets of Mumbai, together for an unforgettable road trip along the main sights of the Holy Land, from Jerusalem to Nazareth, from the Dead Sea to the Negev Desert.

Going around with dolls (and their extensive wardrobe) definitely got the attention of locals, and I would say a definitely weird conversation with Israeli airport security, especially when they found my bags full of Barbie!

The shots are the mirror of our experiences, from gazing the sunset from the roofs of the Old City of Jerusalem to floating on the salty water of the Dead Sea, from offroading in the desert to relaxing in the Golan Heights.

The opening exhibition in Milan was a success with international coverage from all around the world, and some criticism about a potential political background: our goal was just to have fun and take the good out of a beautiful place like the Holy Land, leaving out for once all the hateful problems that afflicts the beautiful people living there.

The following year we decided to travel again with our plastic companions, but this travel in time and space to Cuba! With original dolls and accessories from the '70s, all the photos were shot with an original Polaroid camera, replicating in photography the vintage look of Cuba, from the american vintage cars in the streets of Havana to the Che Guevara graffiti all around the country.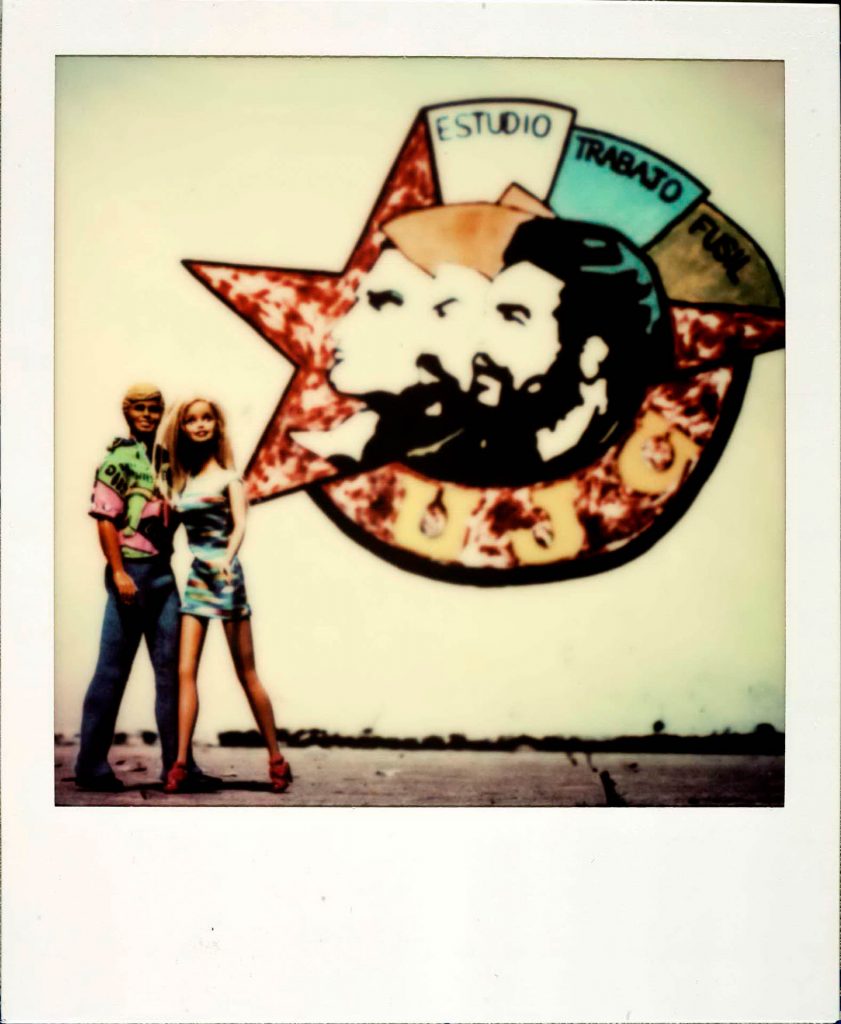 ---
You might also like