[prisna-google-website-translator] Yucatan in Mexico is a perfect place for a travel: it combines ancient history of mayan archeological sites, best beaches of the world in the Riviera Maya (and Holbox Island) and Cenotes, a natural wonder that you can find only here.
I will try to give you an overview of the main Mayan City ruins, starting from Palenque (which technically is Chiapas, not Yucatan).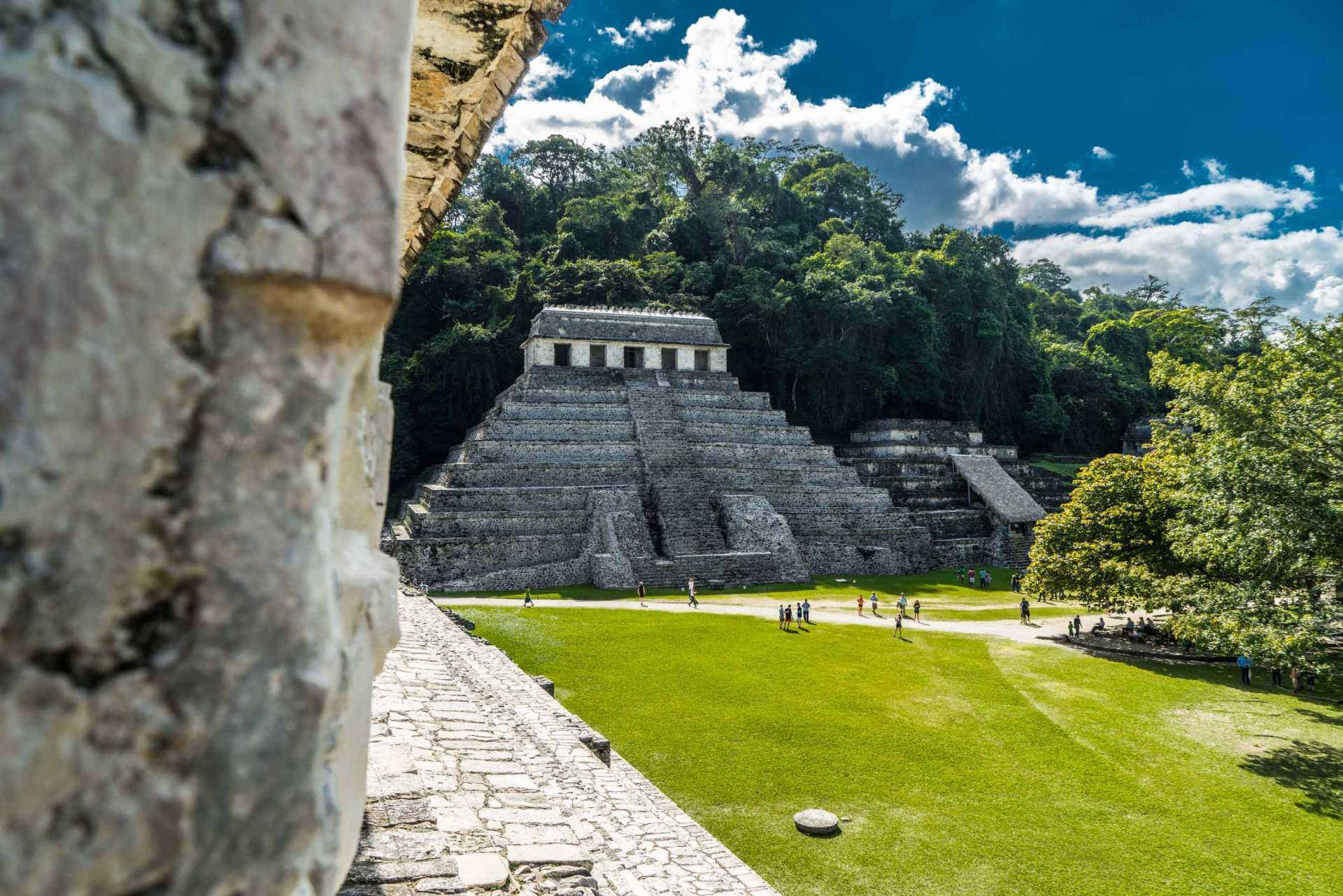 Palenque is well known for its well-preserved palaces and architectonical details, and it is a very crowded site. I strongly suggest to visit it right at the opening time around 8am or 9am, most of the tourists will start to flow in around 11am, besides an extreme heat that will make the visit not so pleasant.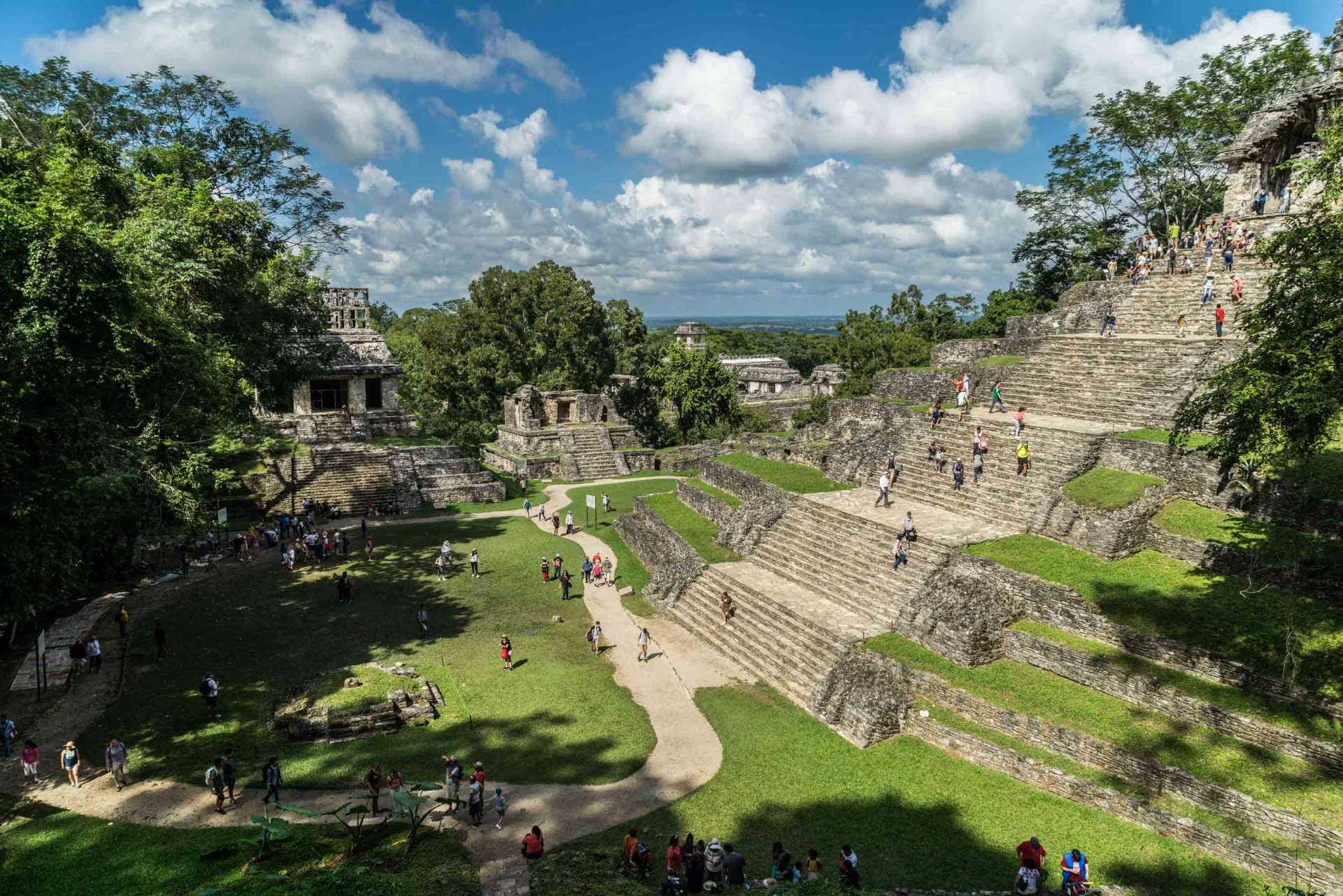 After the visit (which could take 2-3 hours), don't miss the museum, where some amazing art pieces are conserved, which is 10 minutes walking from the entrance.
The main attraction is Pakal's Sarcophagus lid, one of the more amazing archeological findings of Mayan World.
After Palenque, we wanted to visit Calakmul, one of the most remote mayan sites, hidden in the jungle. We were able to find an organized day trip from and back to Palenque, the only one existing, that you can find here . You will leave at 5am and come back at 9pm, but Calakmul is one of the best ones, and you can't miss it.
Bring 3 liters of water per person: there are no shops on the site, the humidity and temperature are very strong! Besides, it is one of the few site where you can climb up and down the structures, which is amazing…but also very very intese!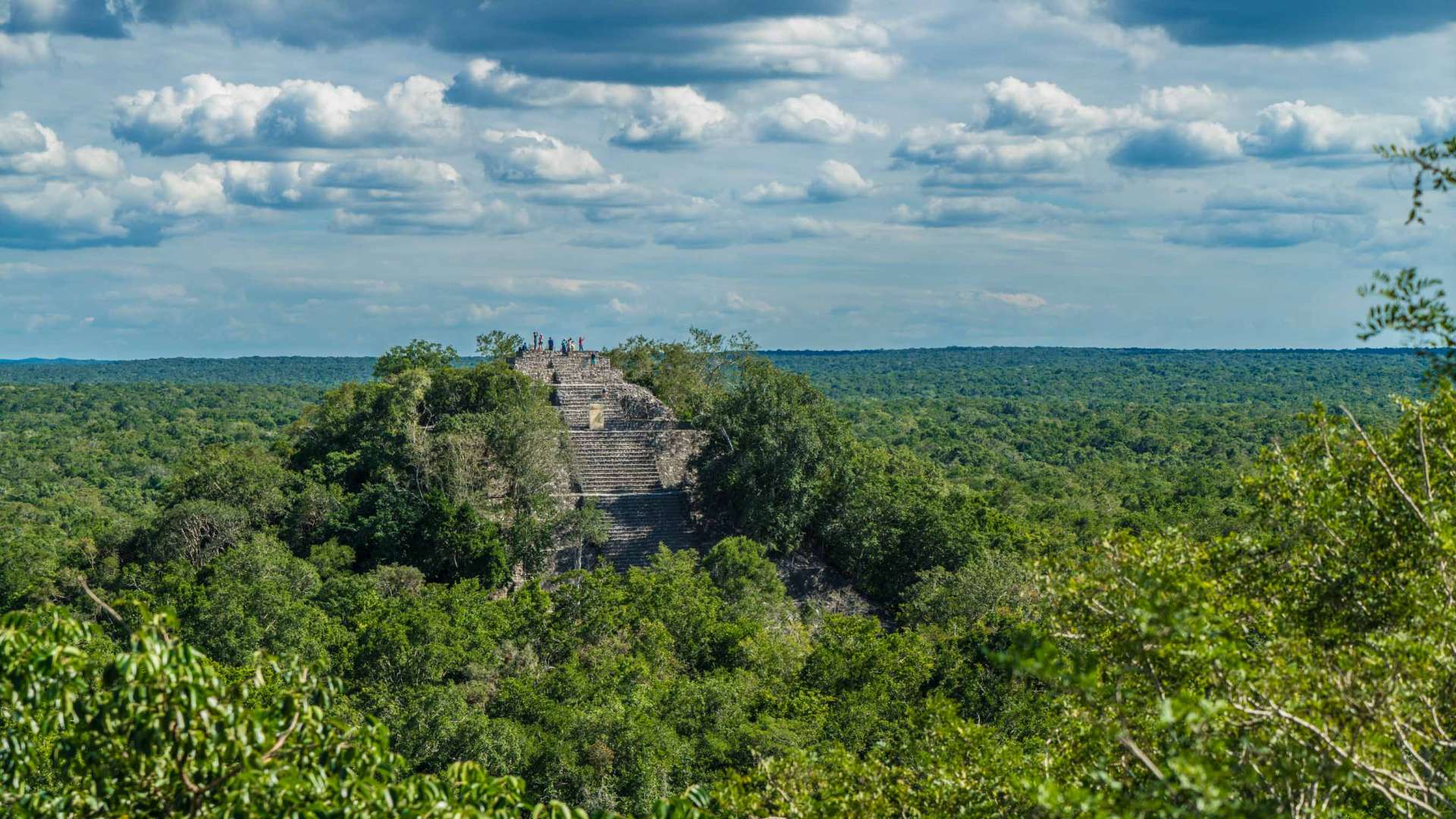 No other ruins is surrounded by jungle like Calakmul, which makes it very unique!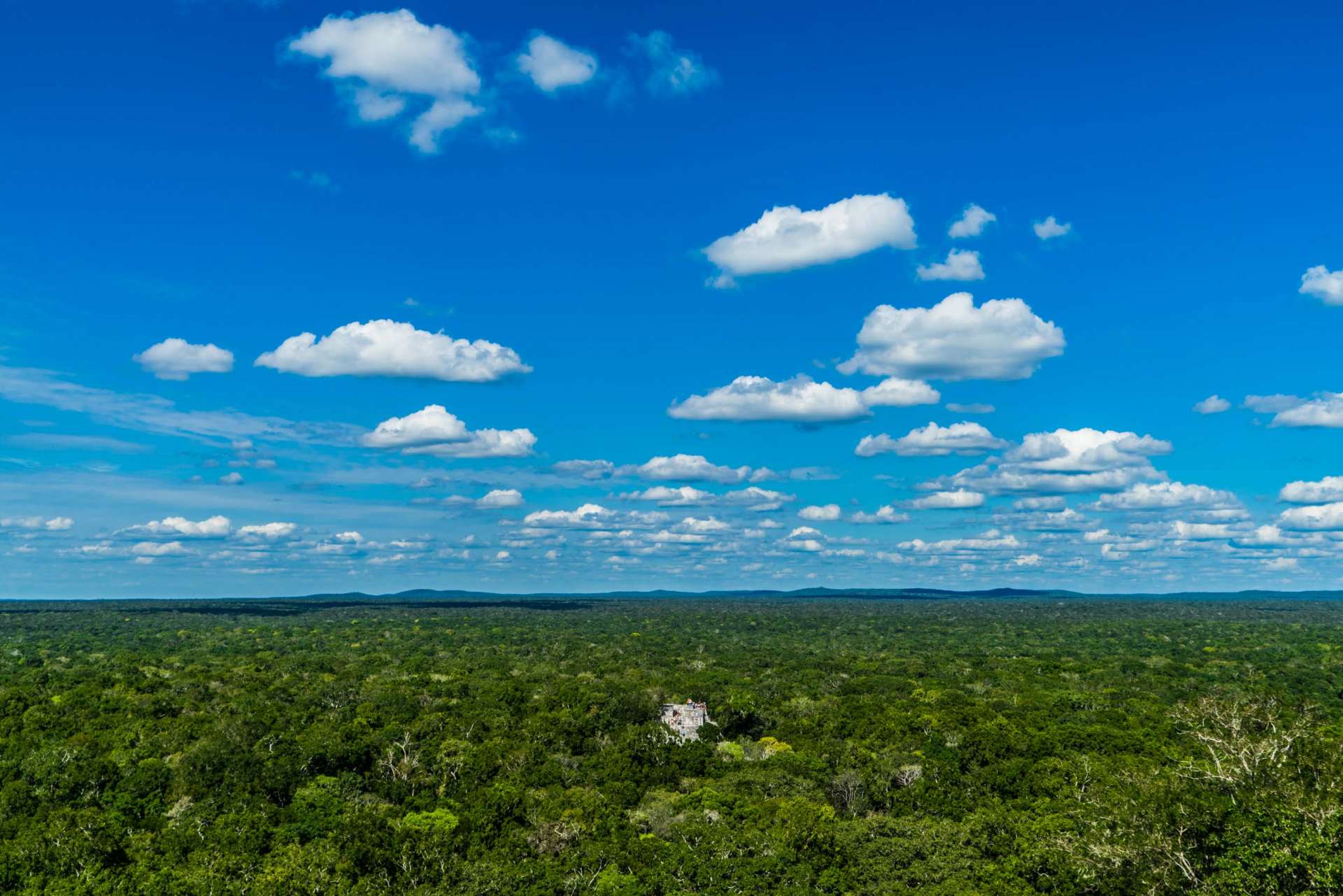 The endless jungle surrounding it is a national reserve, and you see green until the horizon.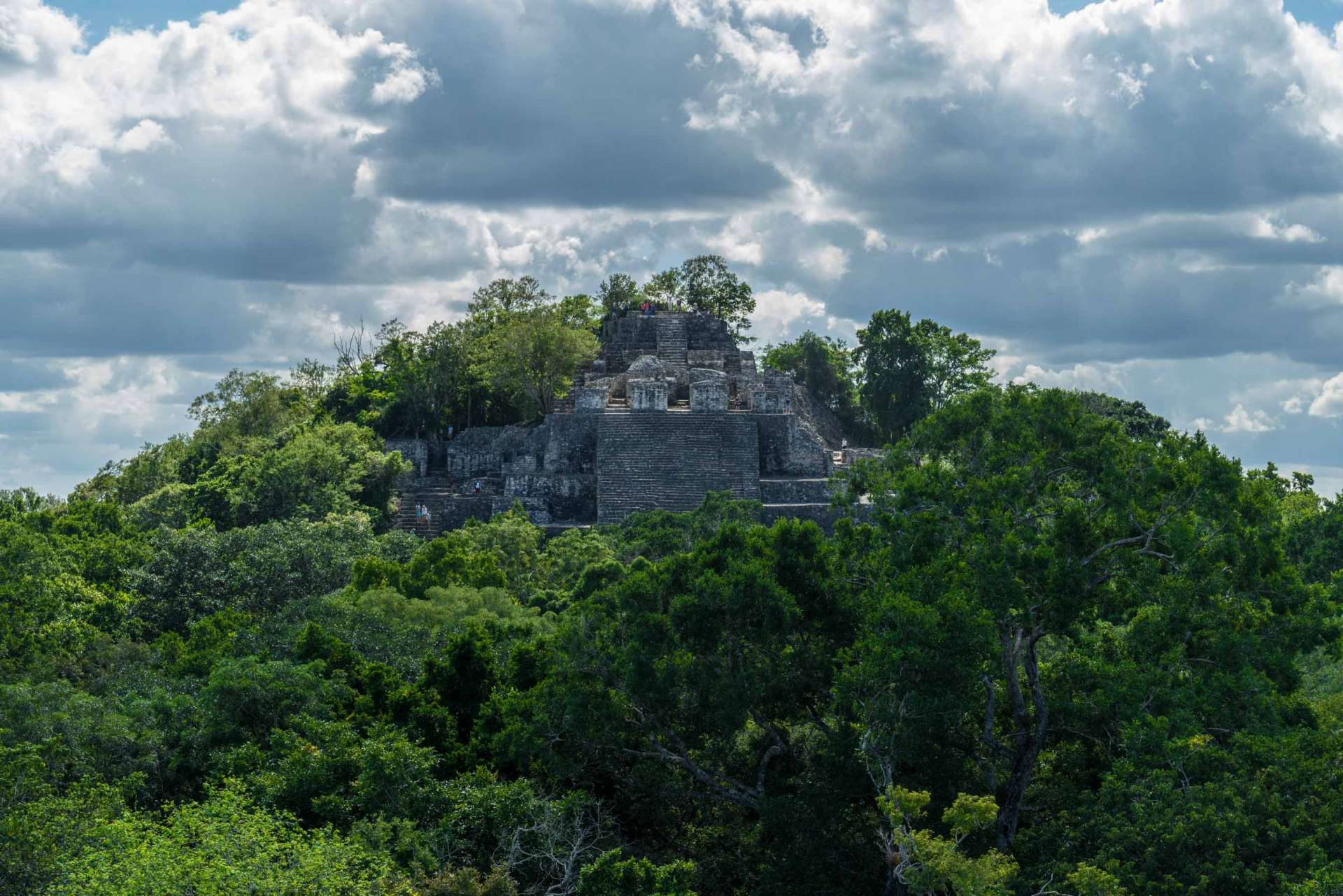 After the jungle, let's see the only mayan ruins on the sea, at Tulum! This site is quite small, but on the bright side has also a wonderful beach where you can rest after your visit. Best seen from a boat, as you can see in the shot below.
From Tulum we move to one of the seven wonders of the world, the world-famous site of Chichen Itza, here see from the sky:
The site is very, very crowded, so I strongly recommend to visit at the opening time. El Castillo or Temple of Kukulcan is the main attraction, and its fame is well deserved.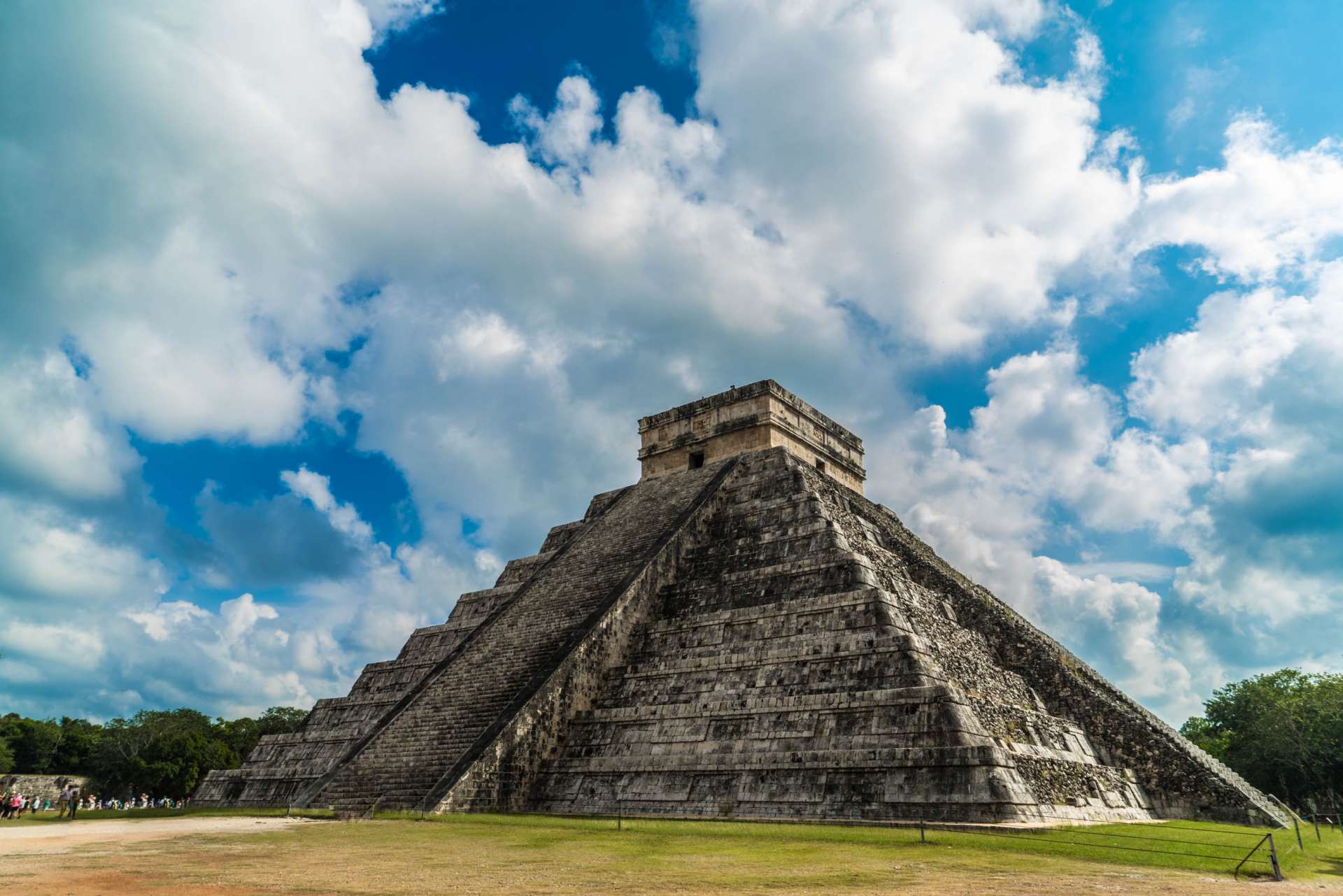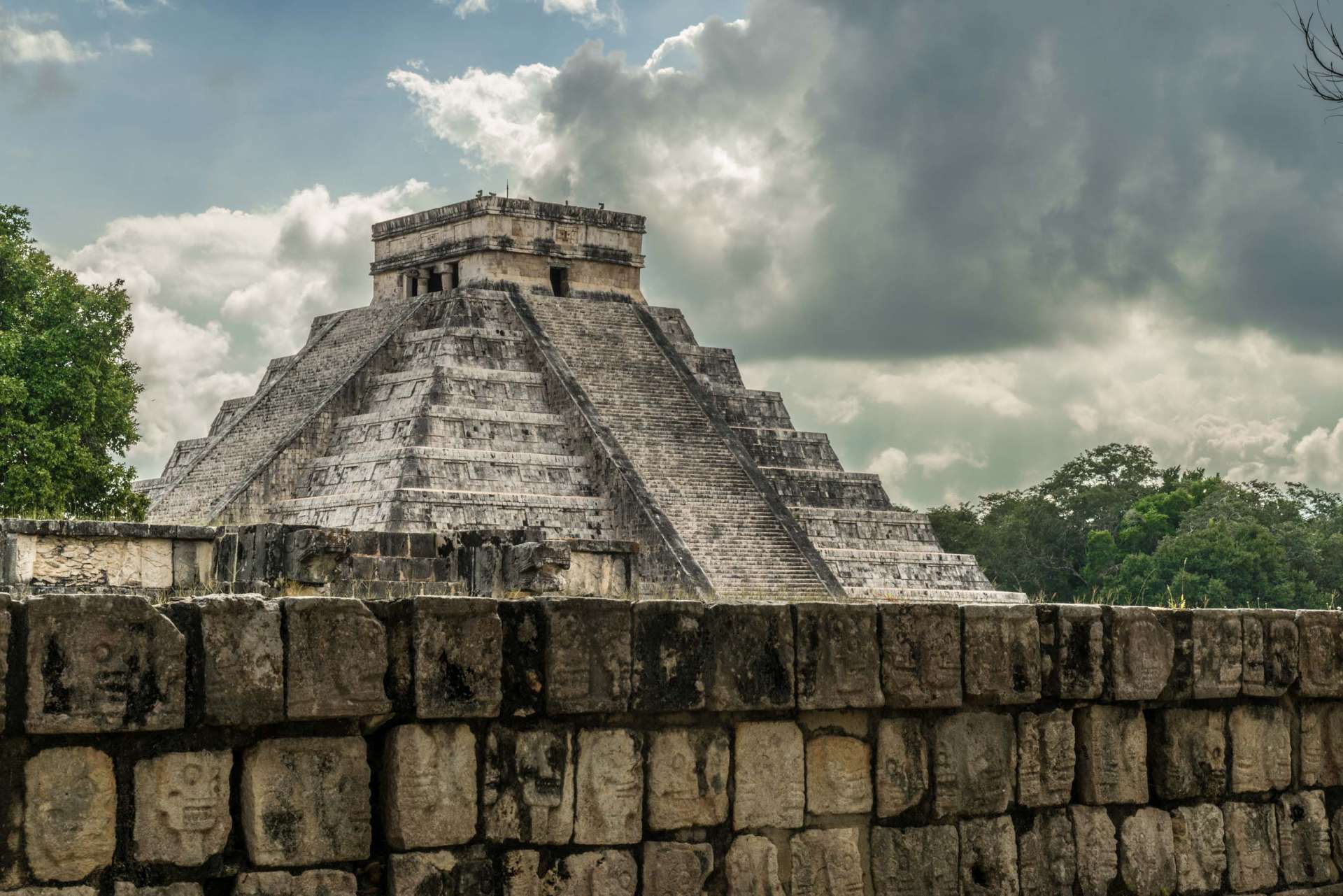 The scary sculptures of skulls and human sacrifices are actually not mayan, but Toltecs.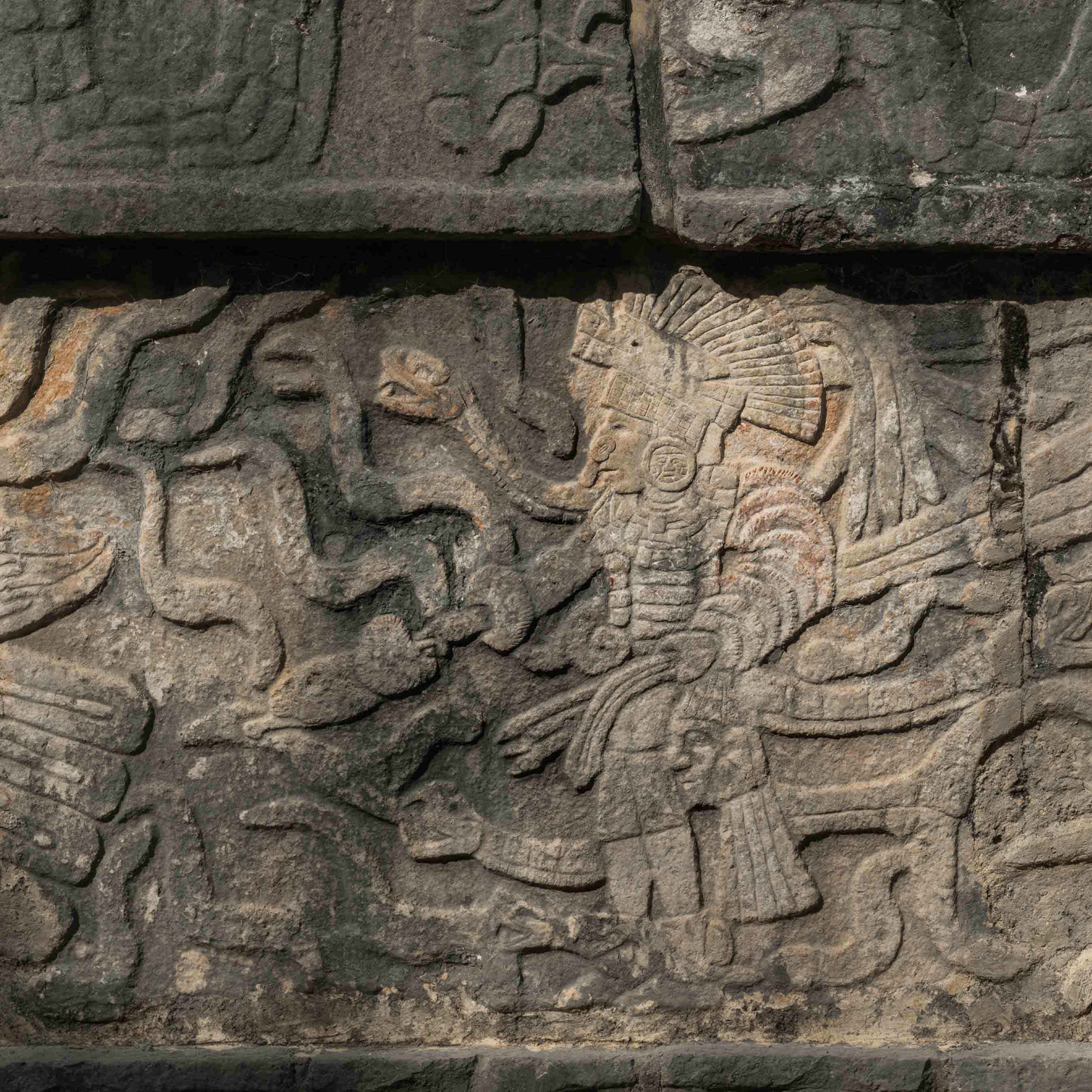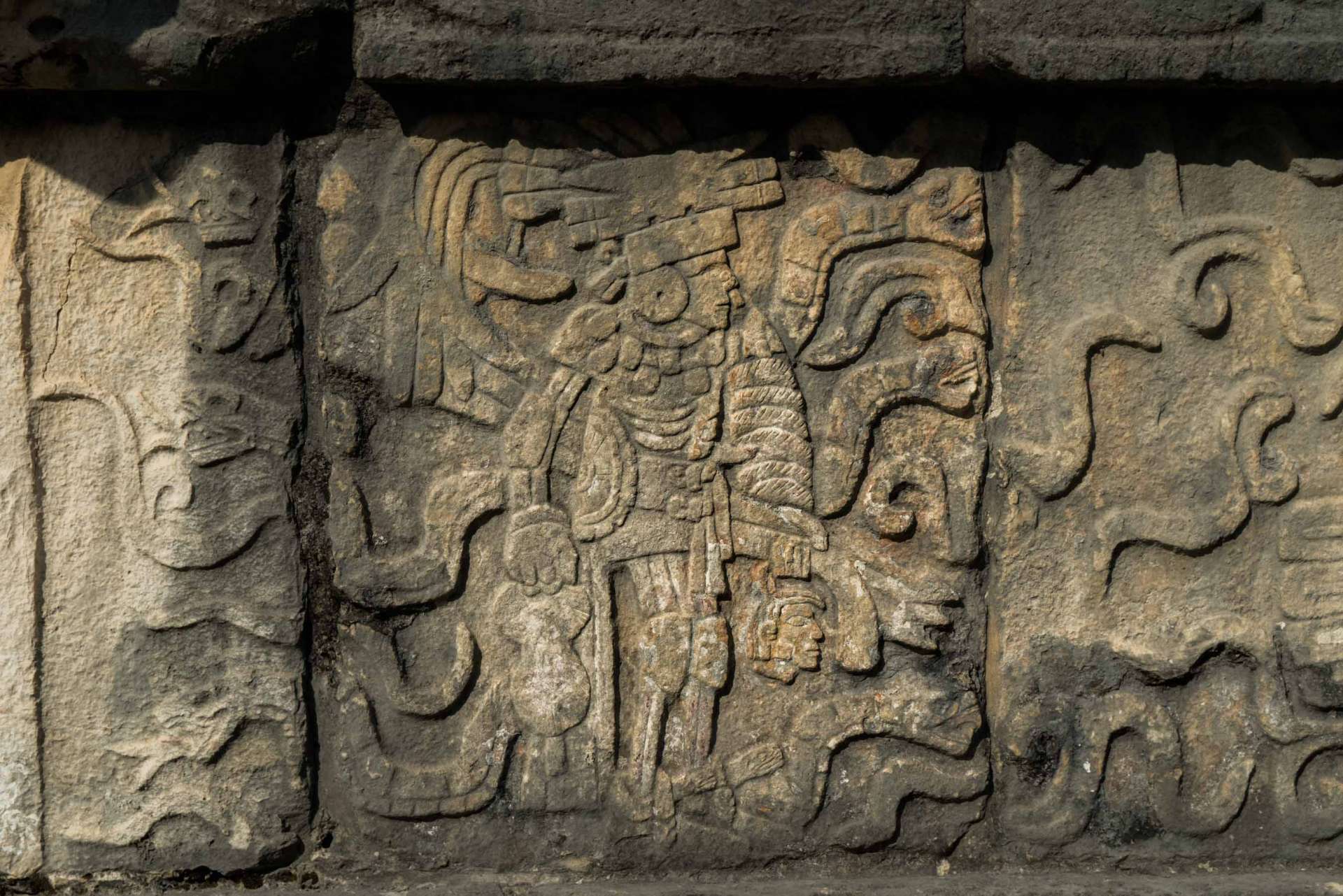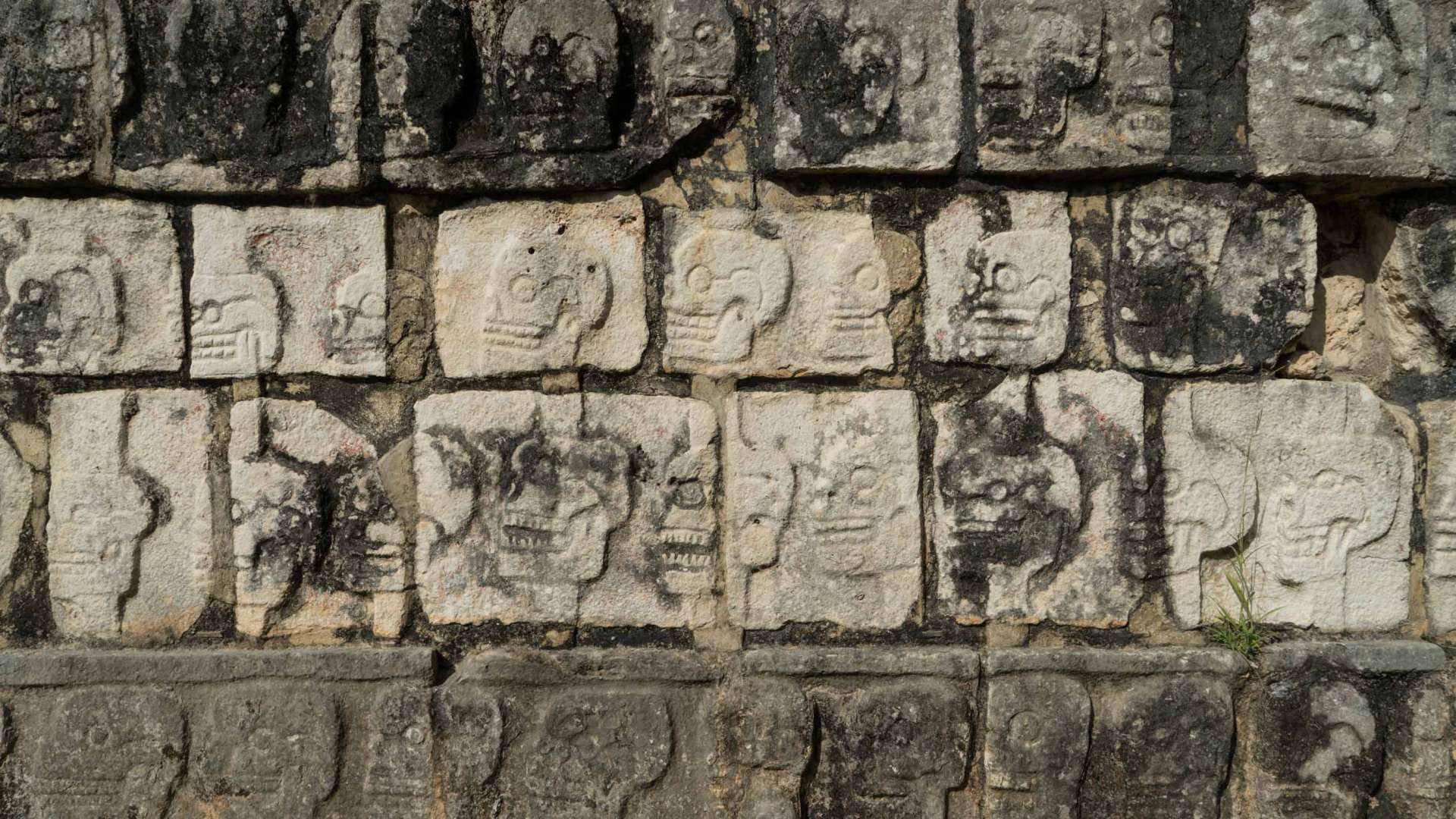 Before our last Mayan site, let's dip in some Cenotes! We tried to find the less known one, in order to experience them (almost) alone. First one is Cenote LOL-HA, half an hour driving from Chichen Itza. It is in the middle of nothing, and you get in from a very tall and scary iron ladder. But you will be alone.
Another one, famous to locals, is Yokdzonot Cenote, which has also a very nice local restaurant.
Cenote Chihuán is more a cave-cenote, quite small, but since it is on the road to Merida, worth it to pay a visit.
Cenote Kankirixche is south of Merida, and again a cave-type one. Quite nice and big, but very, very popular among locals, so quite crowded.
But the best ones are the Cuzama Cenotes, also called the three cenotes of Cuzama. If you get there around 9am, you will probably be the only one to visit them. After you park the car, you will get into this chariots on rails, pulled by horses, which will take you straight in the jungle. Quite an experience!
We were completely alone here, and this has been probably one of the best experience I had in the world. Words, and neither images can describe diving in this blue water underground. The first one is the biggest:
Second one is like a huge cave:
The last one is literally a hole in the ground, where you can crawl in and visit this underground cave.
Our last ruin is Uxmal: if you are thinking to give up on archeological sites, since you've already seen a bunch of them, don't do it! Uxmal has the best preserved sculptures of all of them, and it not crowded like the others.
---
You might also like