[prisna-google-website-translator]At around 4 hours of bus from Yazd, stands the city of Kerman, mostly famous for the Kaluts (or Kalouts), amazing natural sand castles in the nearby desert of Shahdad. It is also the starting point for most of the tours to Bam, the mud fortress, which I will write about in one of the next posts.
Kerman itself does not offer many attractions, beside the bazar, like all Iranian cities, and a couple of minor monuments. An interesting one is the following: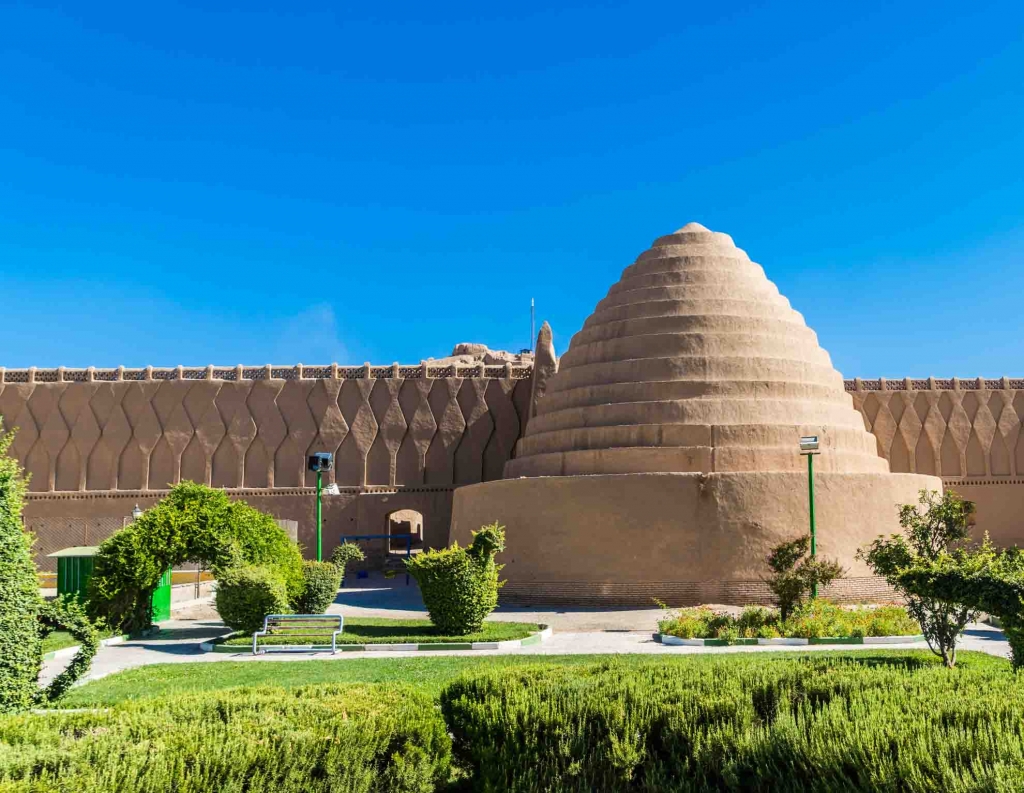 Wonder what is it? It is a… ice storage! Called Yakhchal in winter workers were moving ice blocks inside, and then the very, very thick walls of the structure were keeping it cold and iced during the summer. It is the last one remaining in Kerman, and really fascinating.
With the help our our driver-guide, we drove towards the Shahdad desert, famous for the Kalouts. Vegetation start to become very rare, and it stays only on the top of this peculiar hills: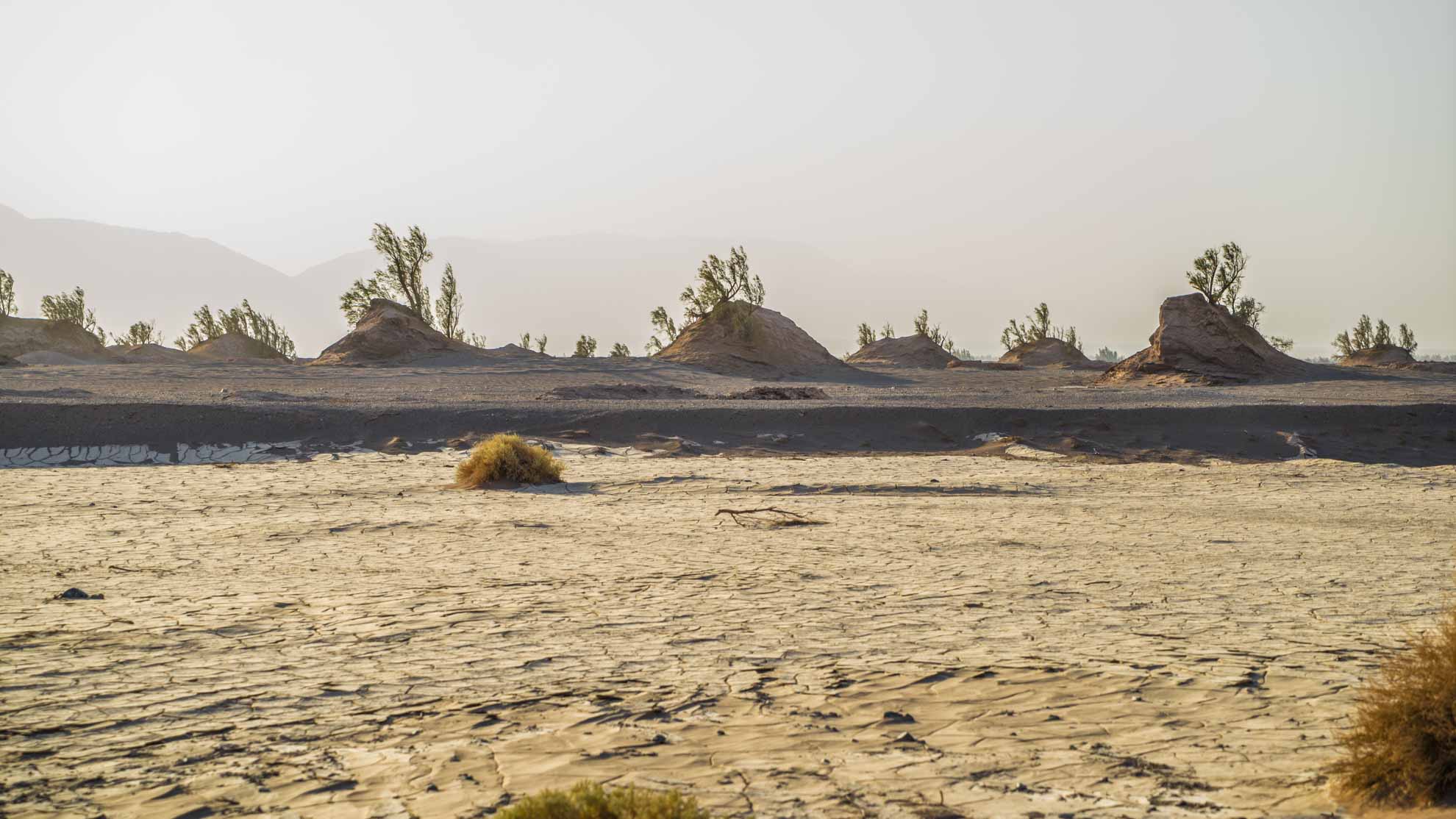 This hills are actually created by the roots of the plants, and they are called Nebka: the plants can't survive without this hills, and the hills disappears if the plant dies.
Around the desert of Shahdad, the last city before the Kaluts, your guide can bring you to the QANAT, an ancient water conduct, excavated by persians thousands years ago. They were used to bring water from the mountains to the villages, and they run deep underground. Visiting them is a fascinating experience, and the water that runs underground is really freezing! Even if outside the temperature is 45 degrees (in August).
After that…well you finally arrive to the Kaluts! The scenery is out of this word, and I recommend you to arrive by sunset. To get there, it is not needed a 4×4 vehicle, and you can get in with a regular car. There is a popular spot to watch the sunset, and most of the car stops there.
We slept in the desert, thanks to our guide, that provided with cooking equipment and a simple tent. I strongly recommend you to do the same, sleeping under the stars in the desert will be one of the gem of your travel to Iran. The following photo is taken in full night, and with no lights, with an exposure of several minutes.
The following morning, after a night of stars-watching, the sunset will literally take your breath away.
---
You might also like