[prisna-google-website-translator] Malaga and Granada are two beautiful cities in Andalusia, in the South of Spain, and with Seville, they are the best places to experience the Semana Santa, which is the Holy Week before Easter.
It is an ancient and very religious tradition, and the Holy Week in Malaga is supposed to be one of the best. Antonio Banderas often visits his hometown Malaga during this period, joining his brothers in the processions.
If you love photography, you will go crazy following the processions and taking hundreds of pictures, I can assure you that!
Each member of the brotherhood (or fraternity) gets the honor of carrying these massive wood "pasos" along the city, along with priests and religious music bands. This structure are adorned and sculptured by local artists, and they are truly piece of art.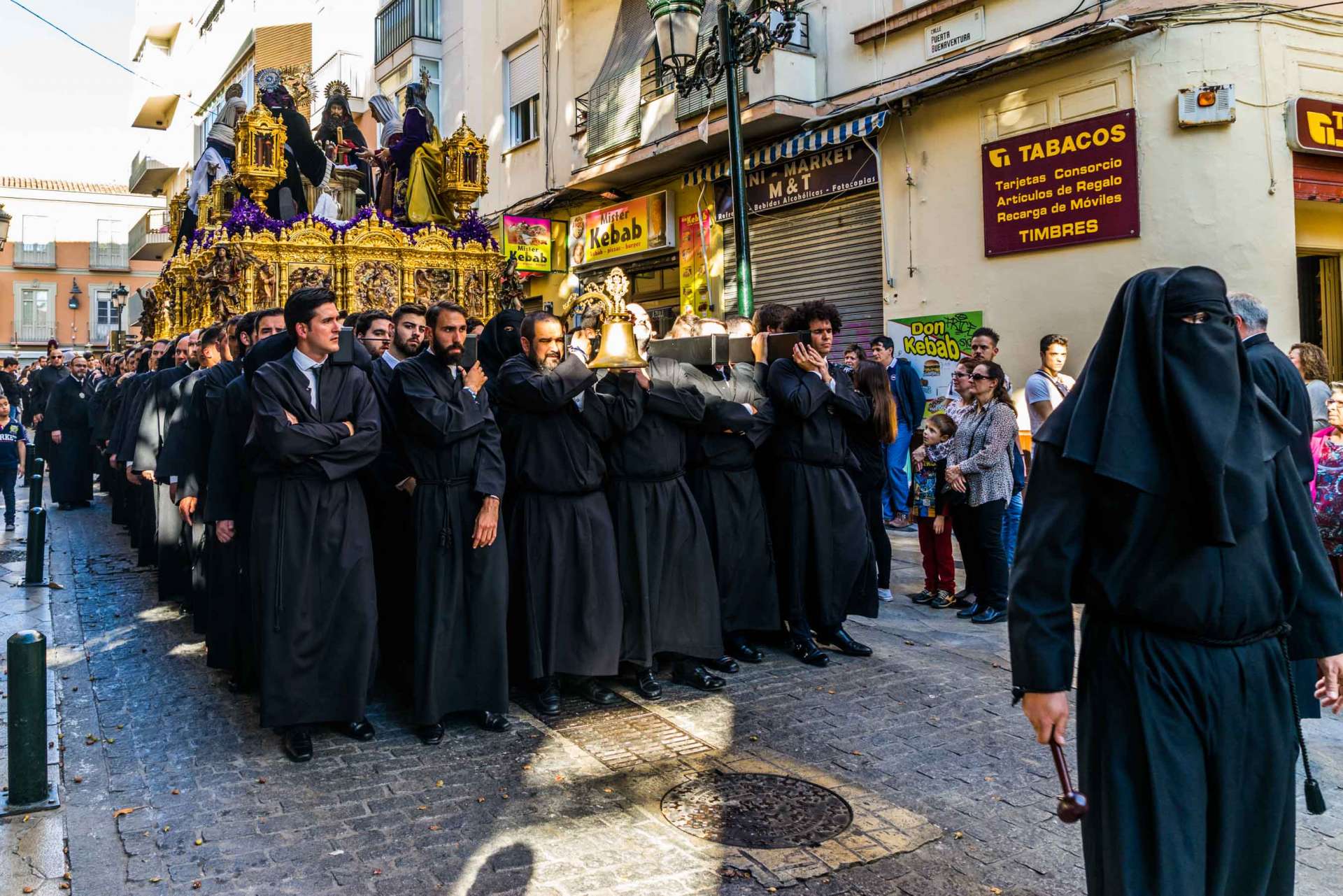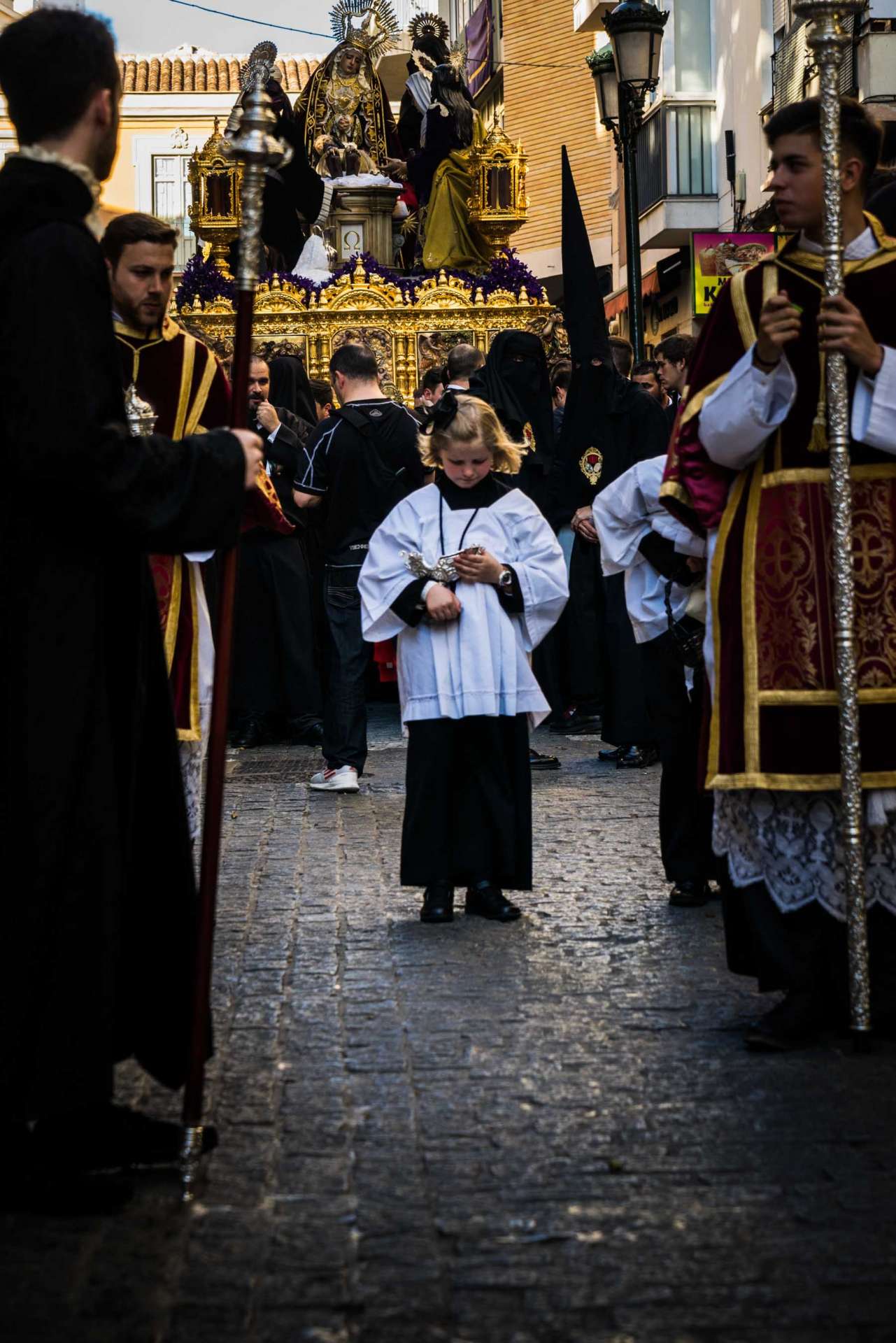 The partecipants wear a "nazareno", a penitent robe, and often involves a hood that covers the face.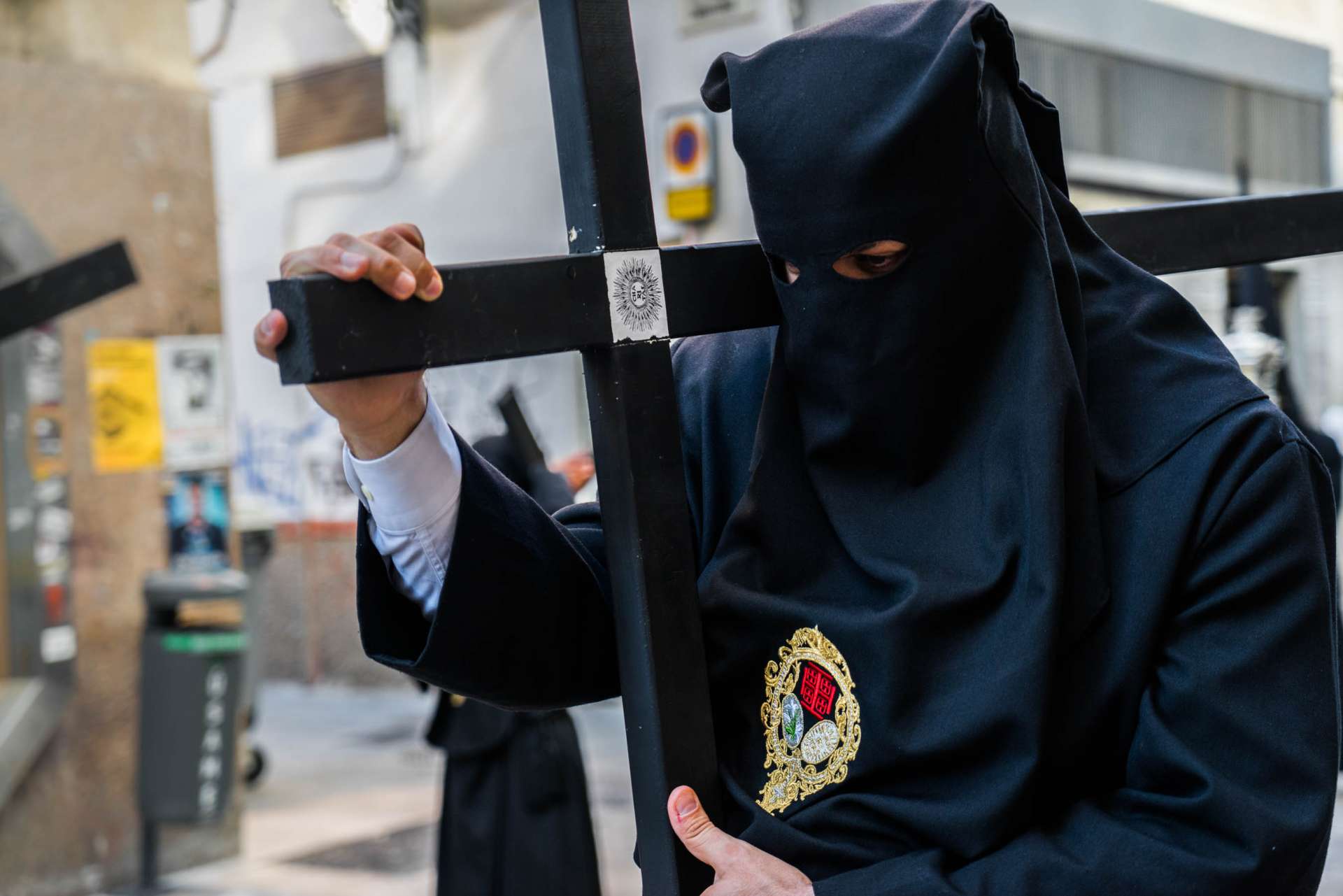 Usually, the best looking men are in the front line, while the.. "less handsome" are hidden in the back lines. Usually.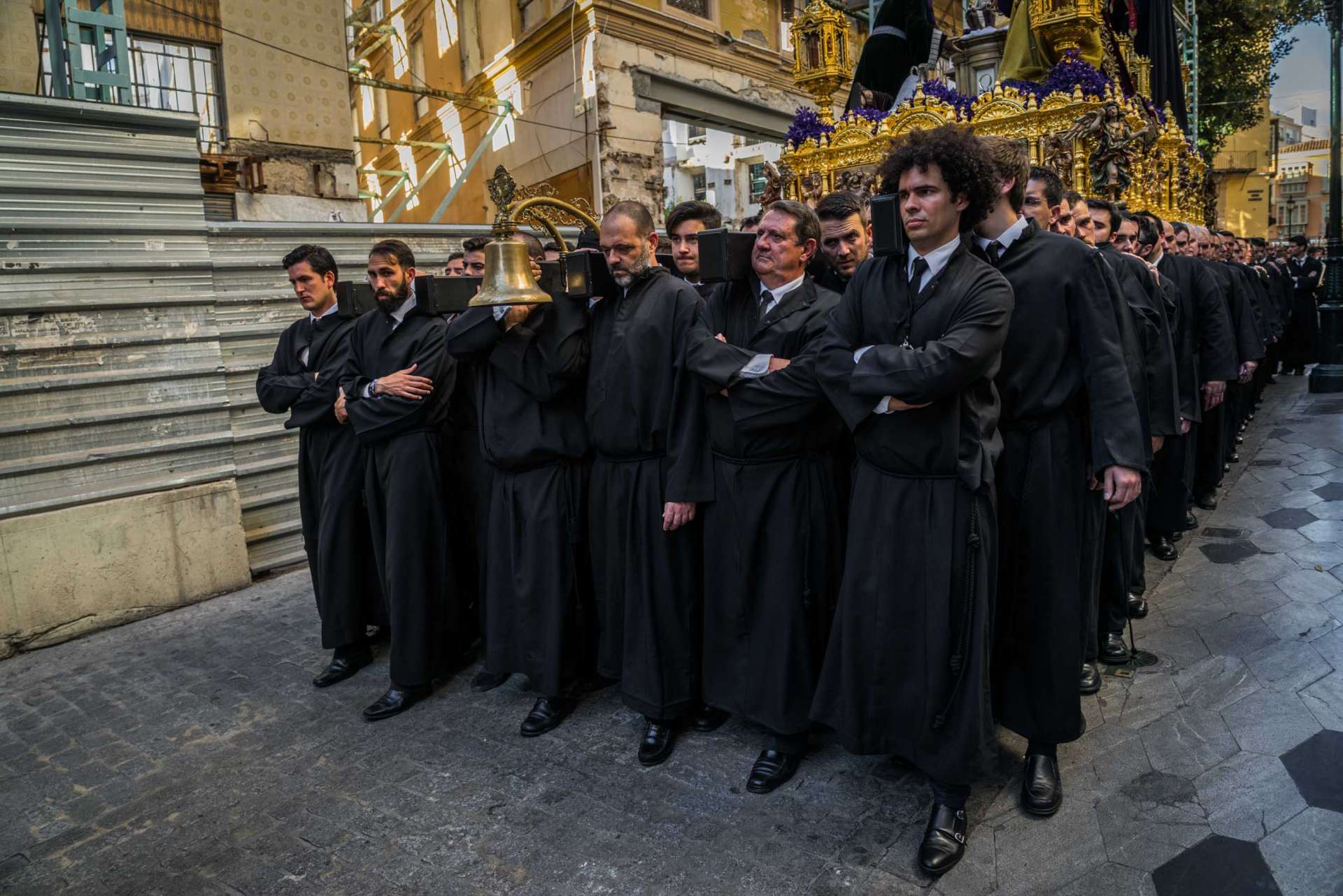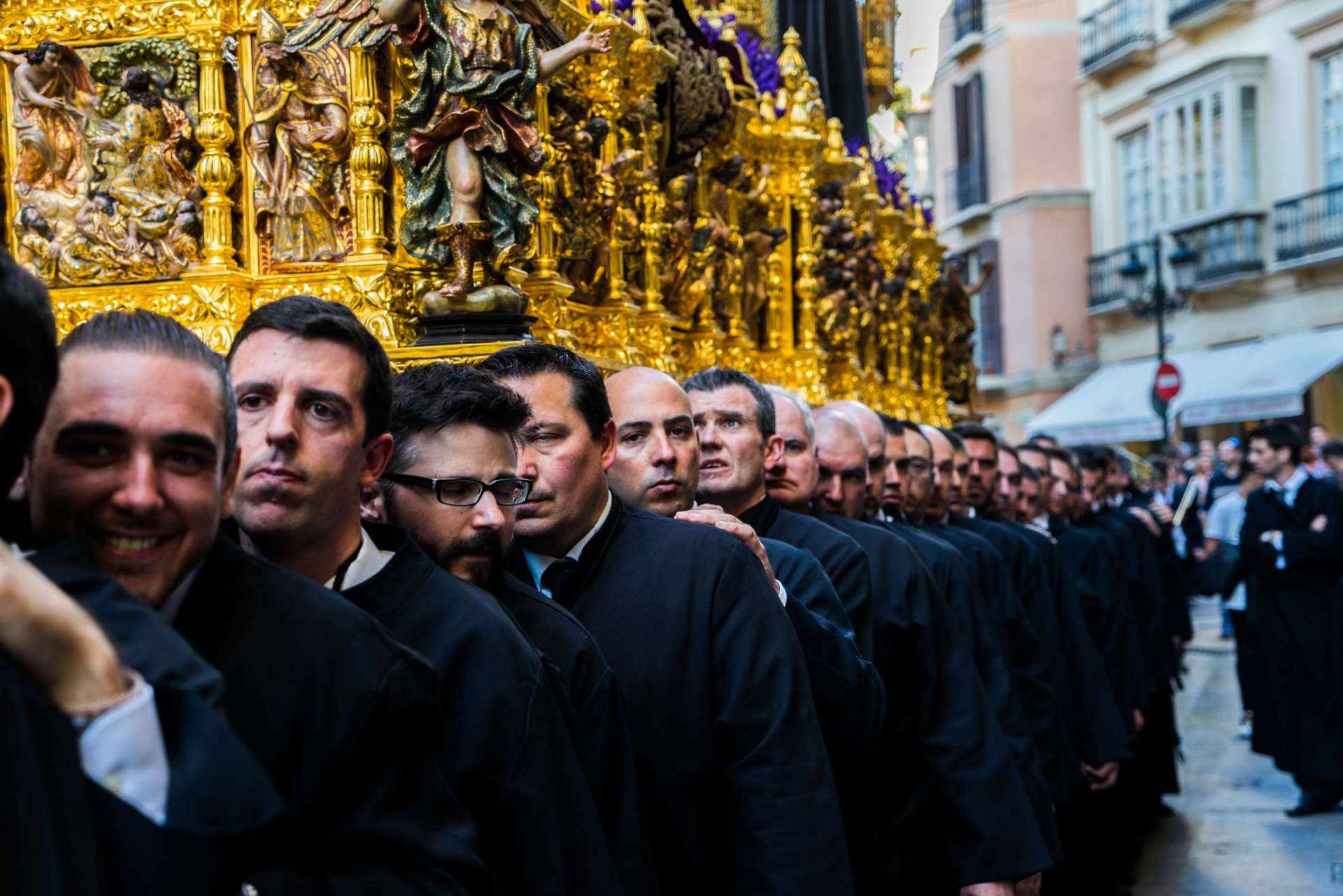 Everybody participates, even kids and children.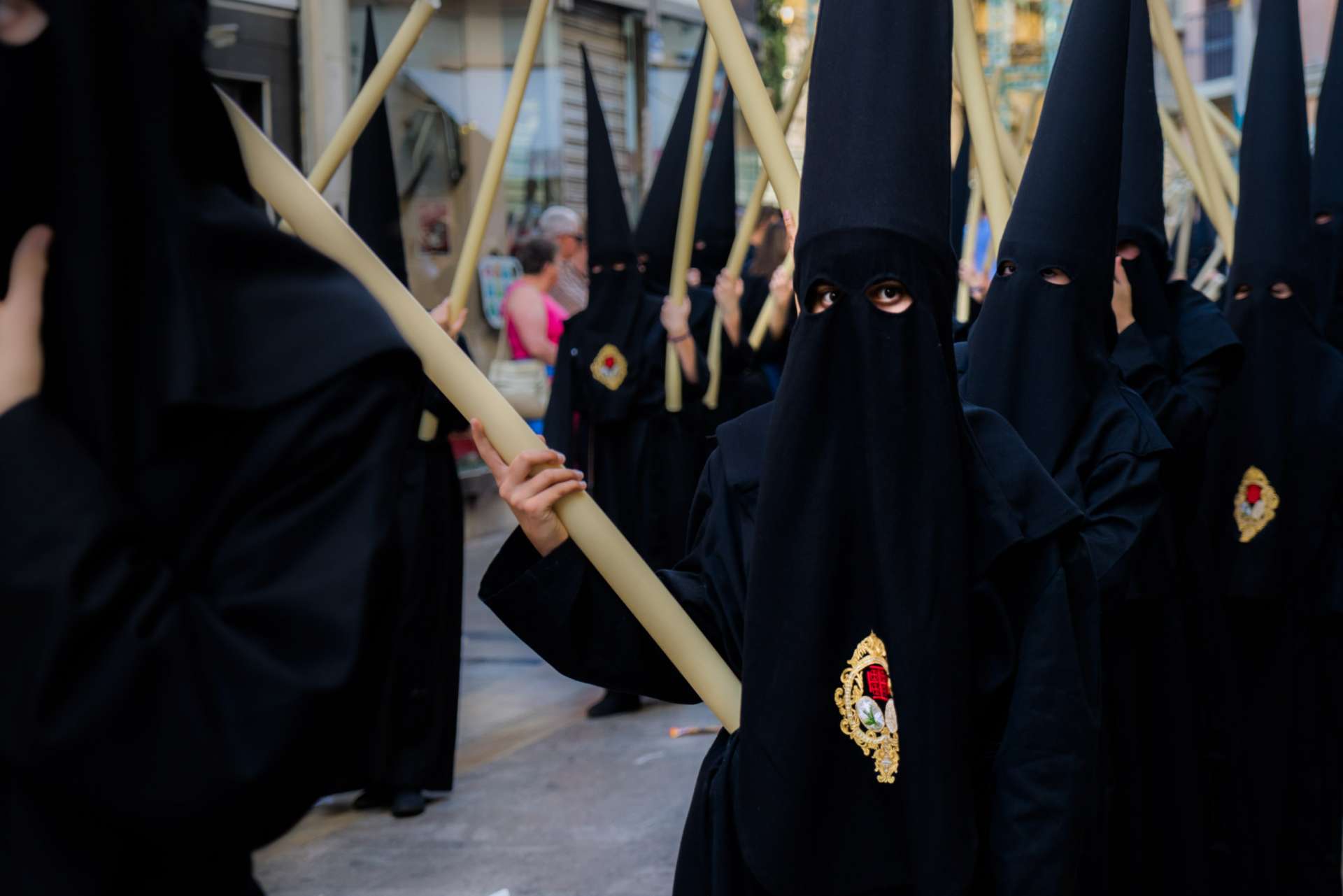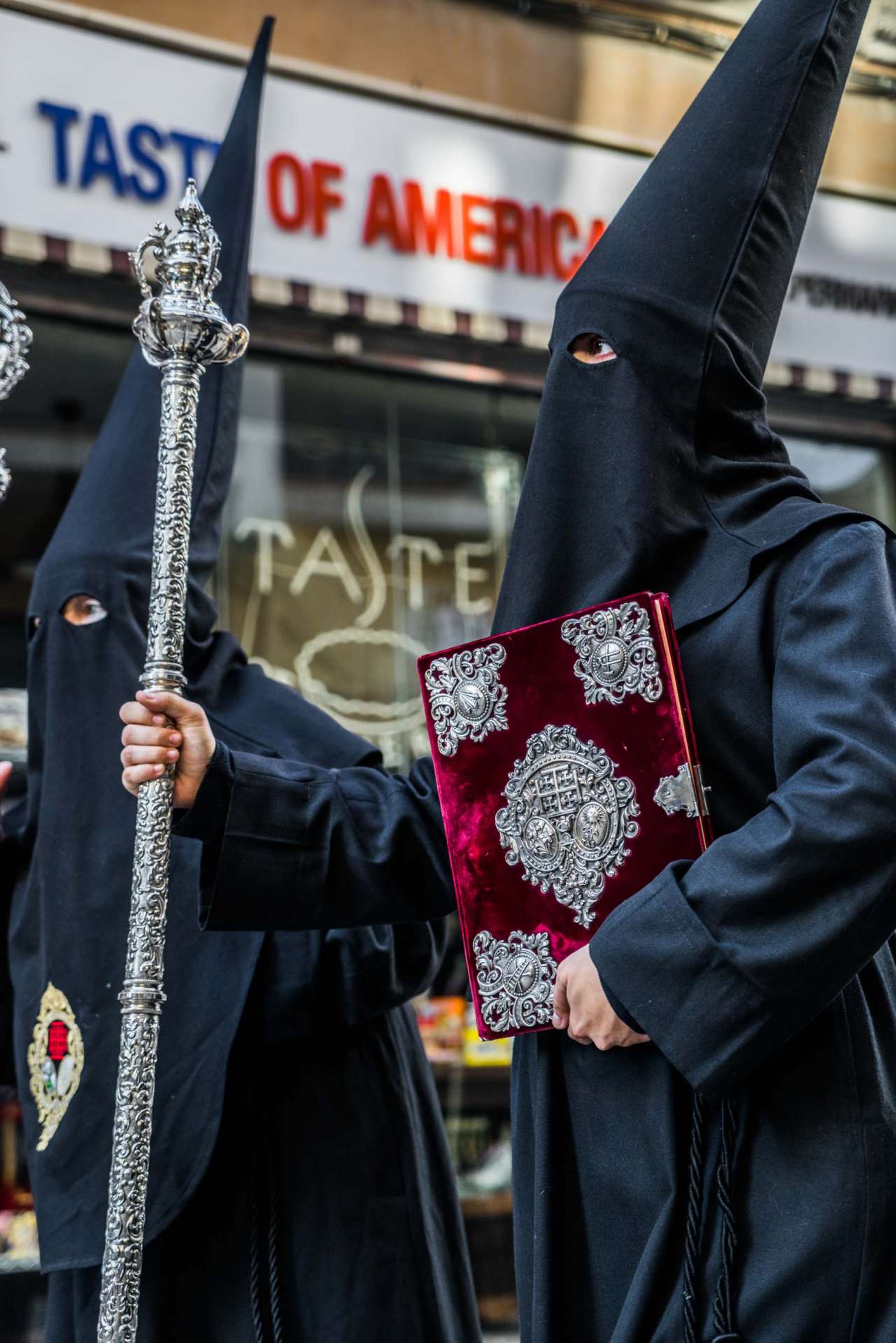 I have followed this little kid in the procession for more than half an hour, it was definitely the cutest thing out there!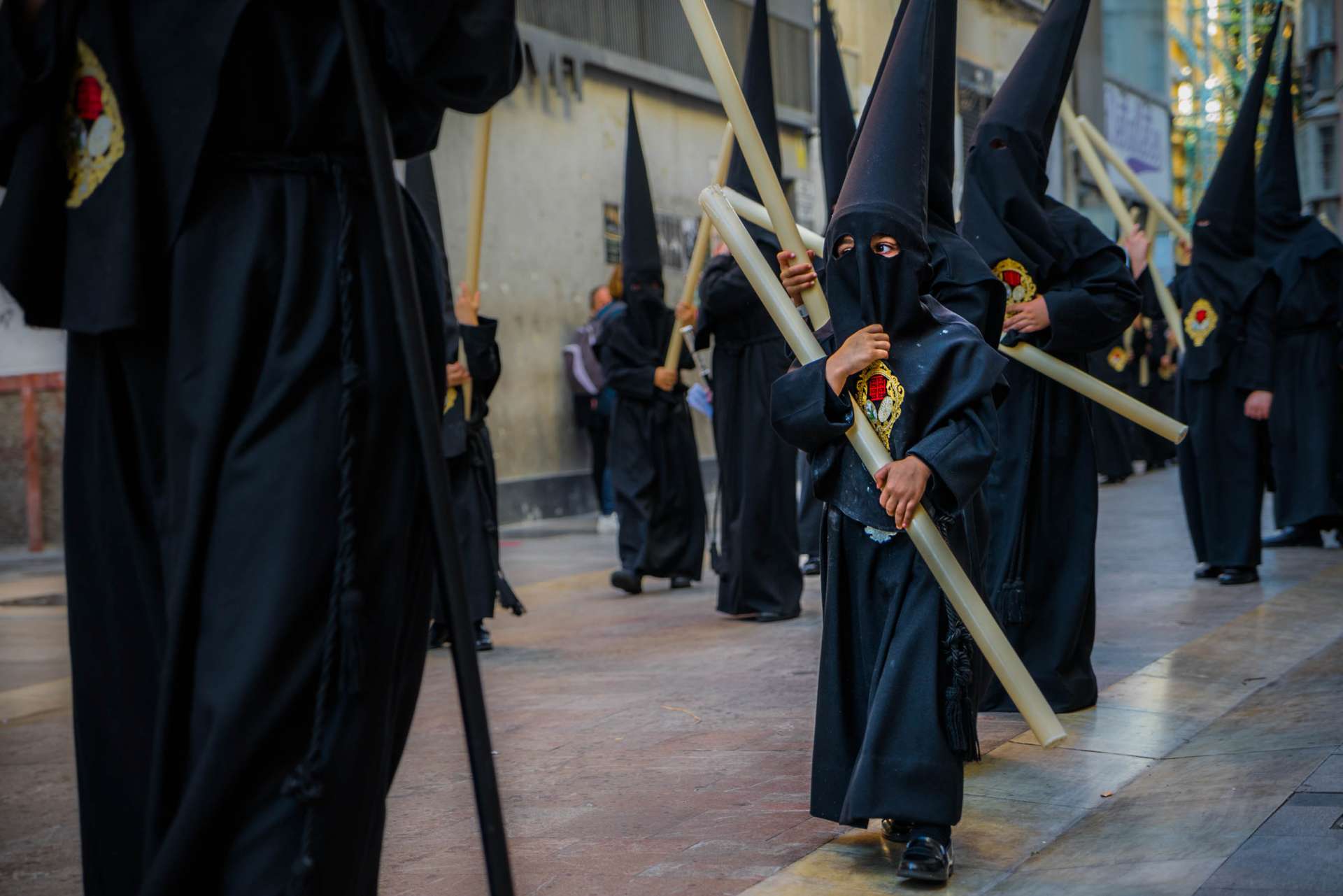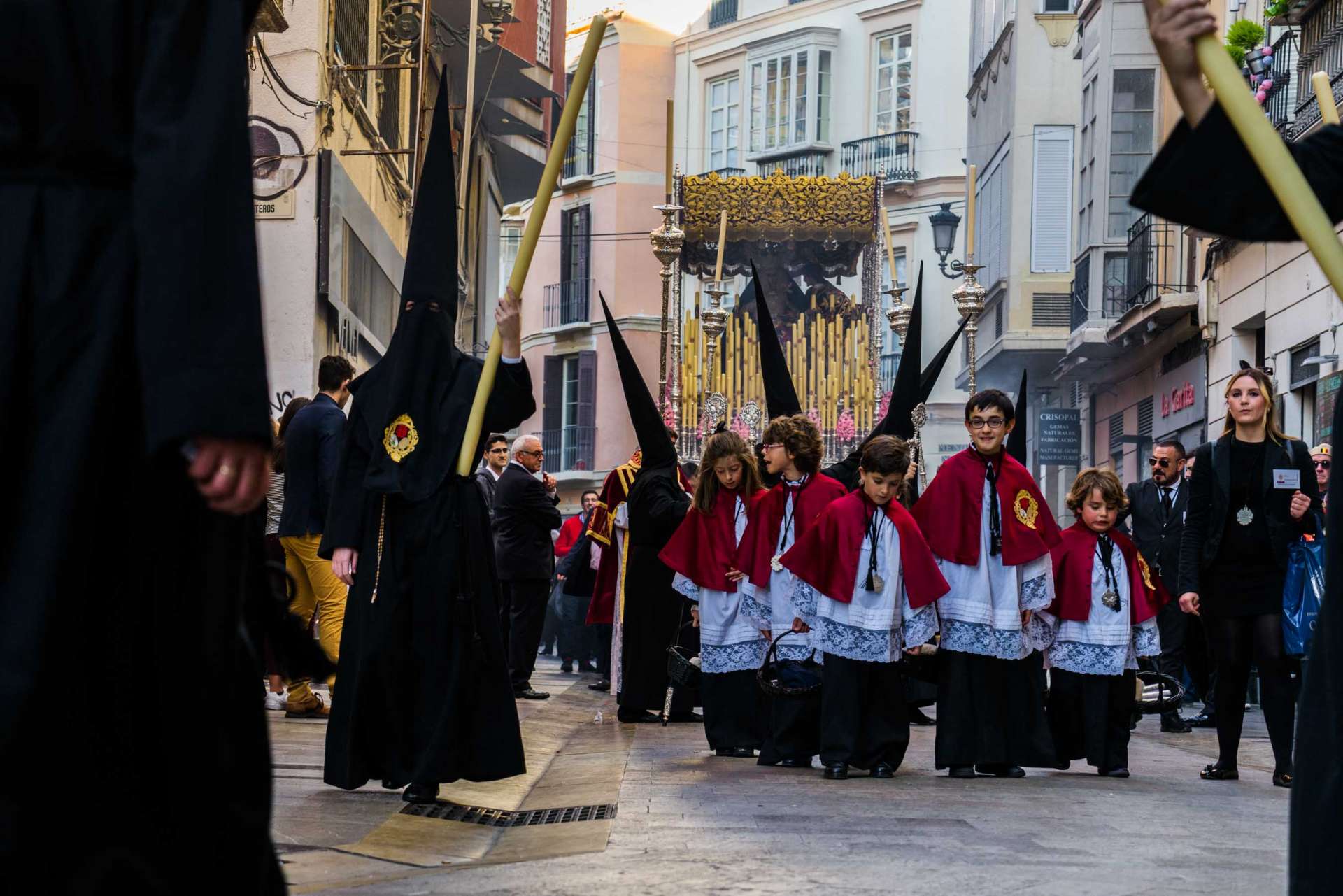 Just to give you an idea of the effort of these men, the "paso" could weight between 1 and 2 tonnes, and are carried by a group of 25-40 men. That means that each of them carry on their shoulders a weight of 40-50 kg. For several hours.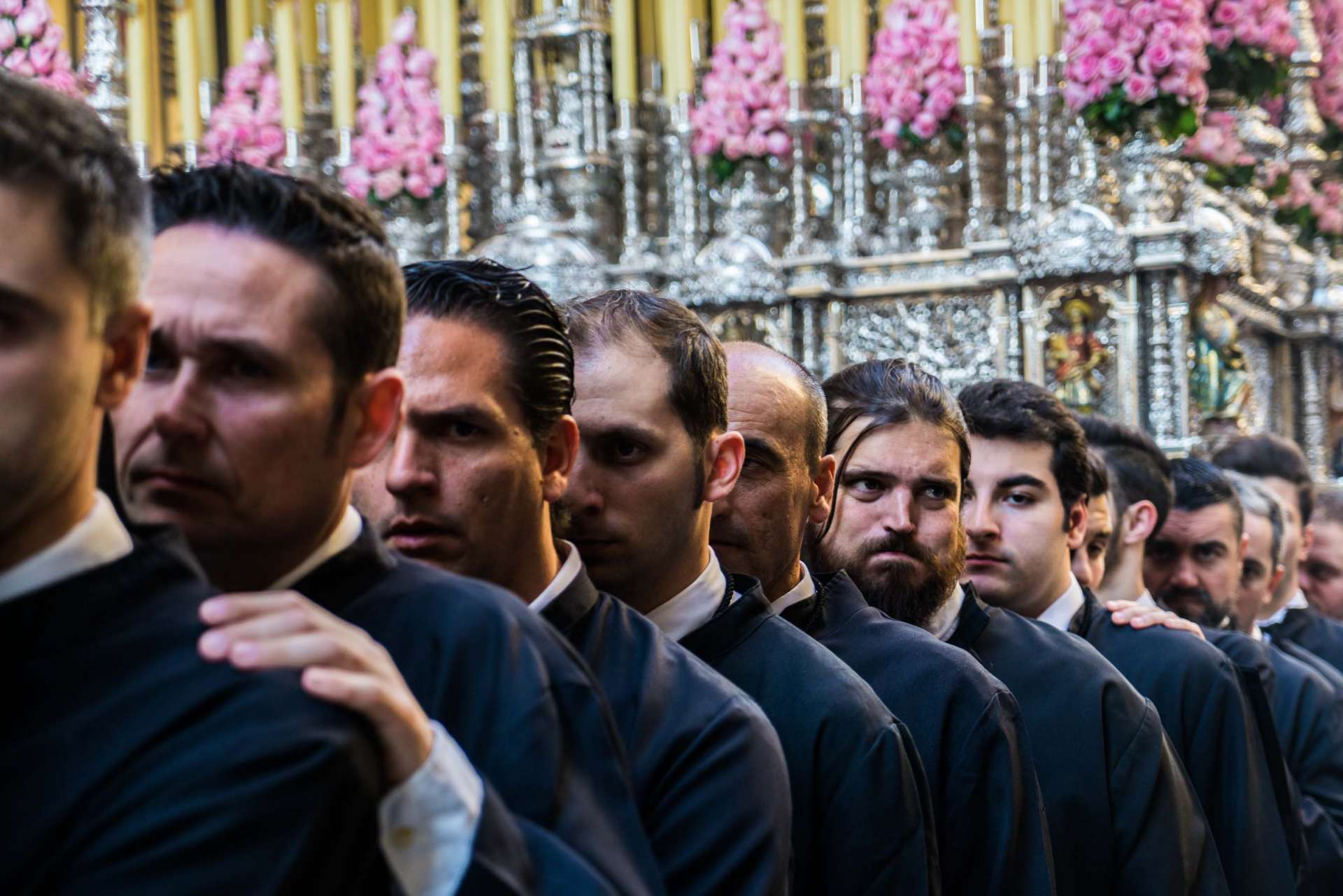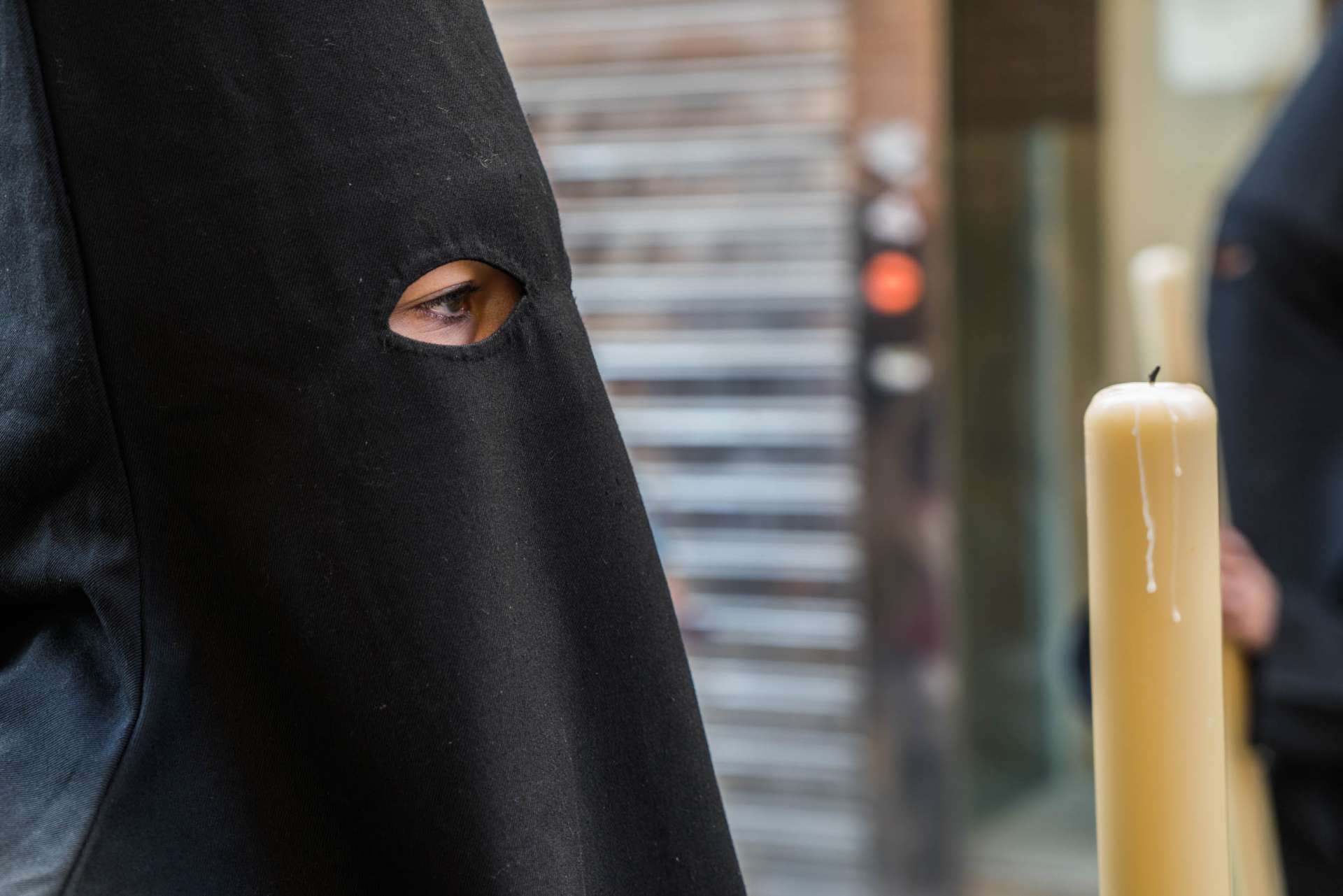 It was quite impressive to see these huge wooden chariots being transported in the narrows of the city centre, turning around each corner, without bump into walls and windows!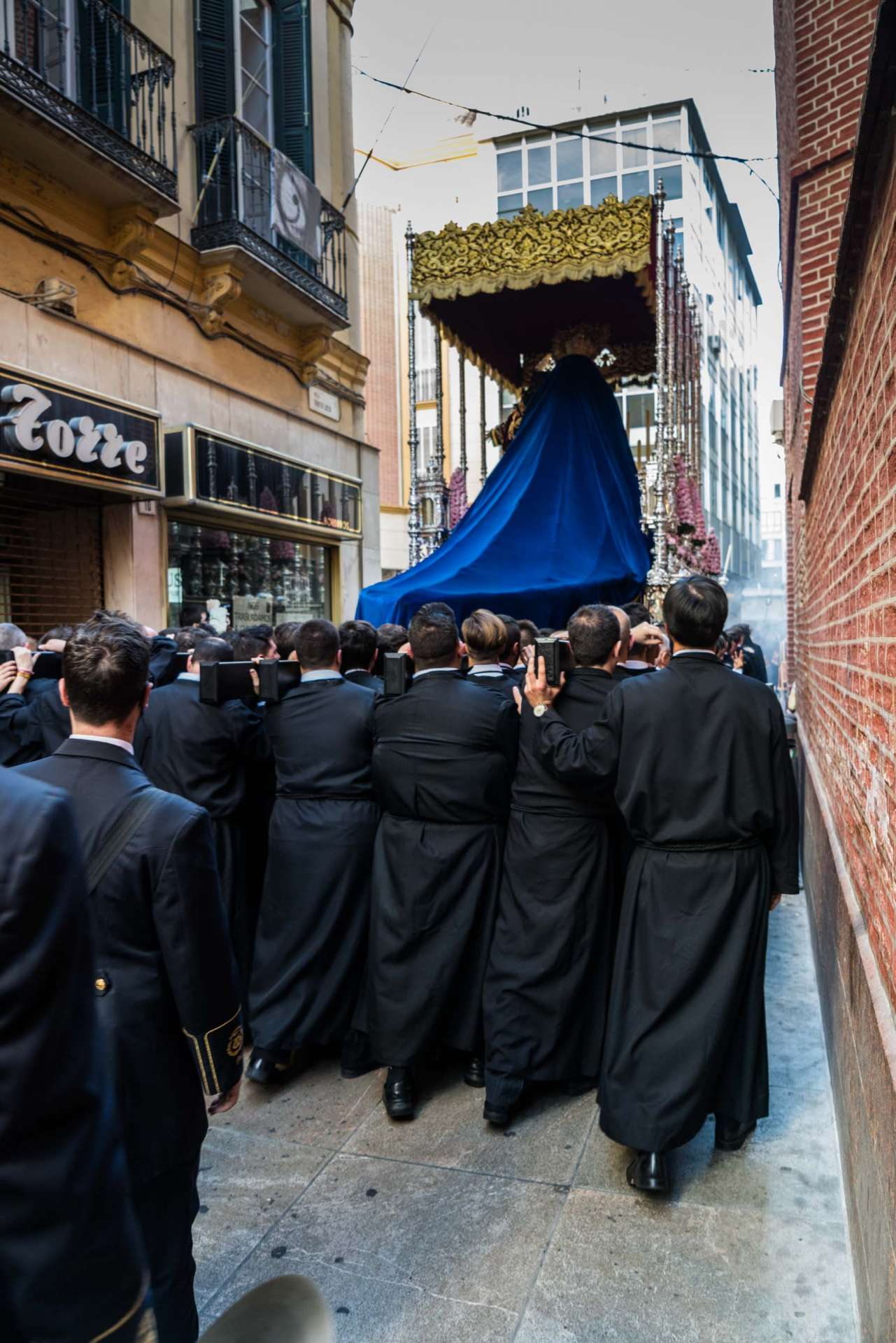 Besides the processions, this Andalusian city offer quite a lovely city centre, with a scenographic cathedral, especially at night. Plus there is the Picasso Museum.
The Holy Week procession in Granada was a little bit less scenographic in my opinion, but on the other hand, I got a privileged view from the balcony of my hotel's room.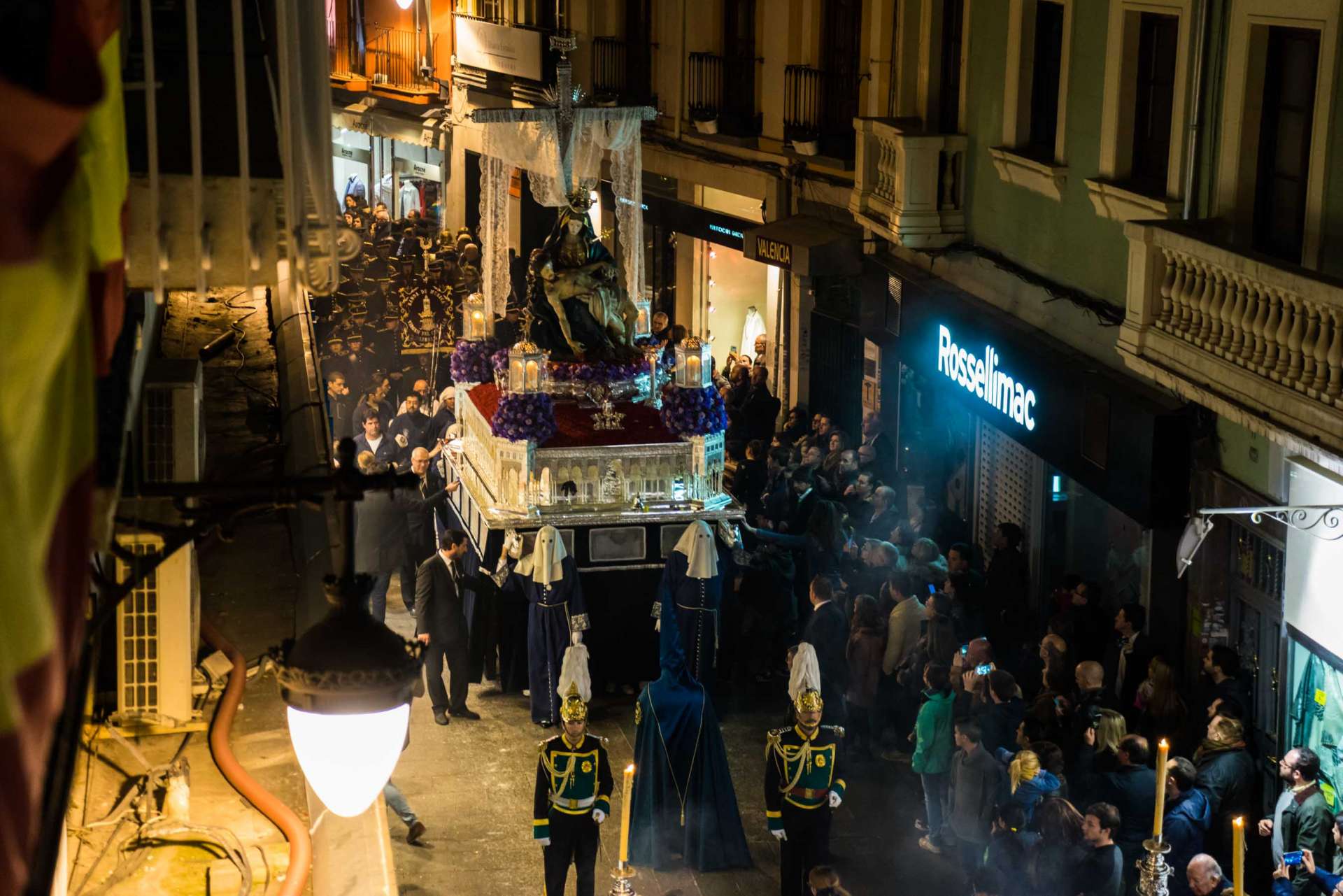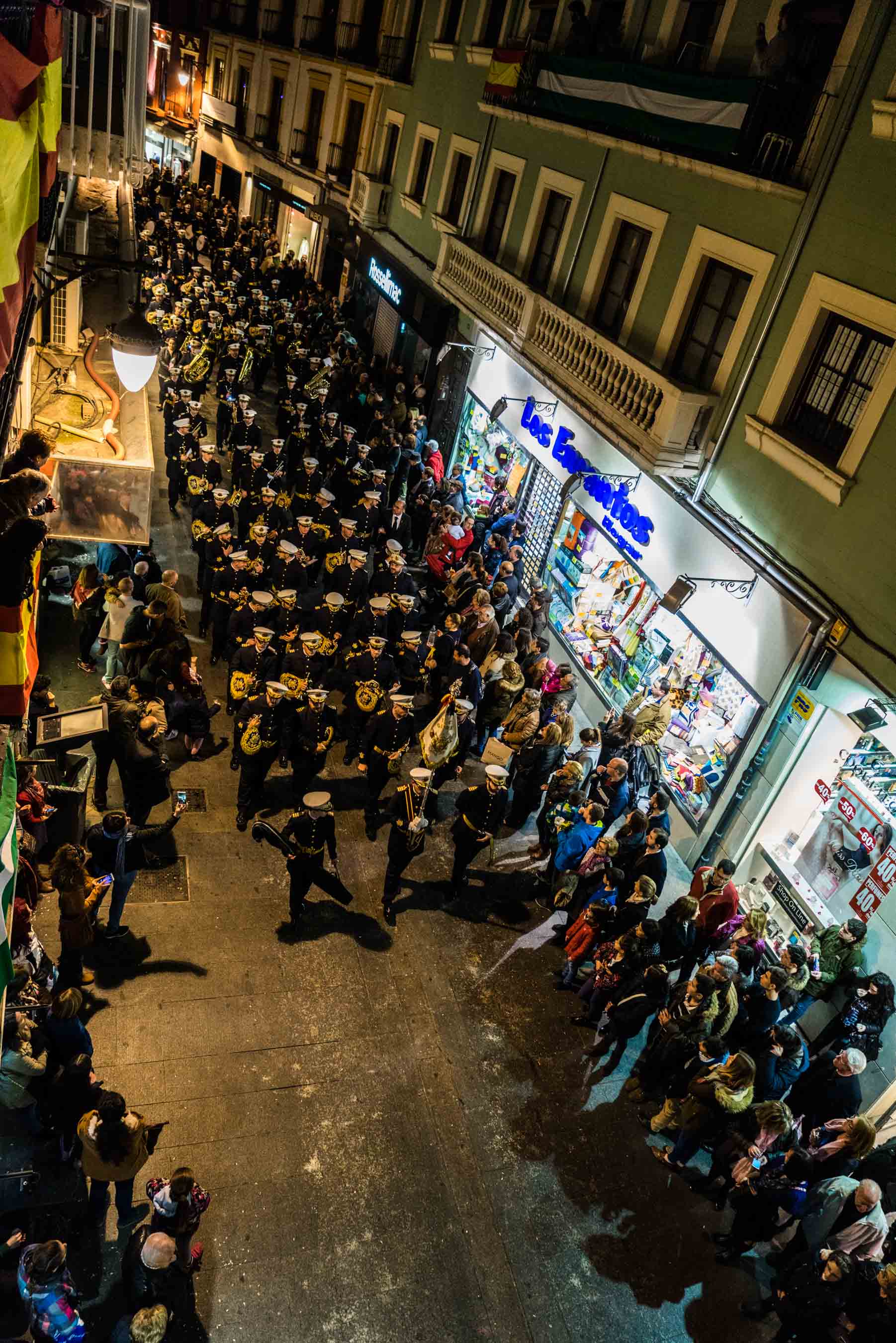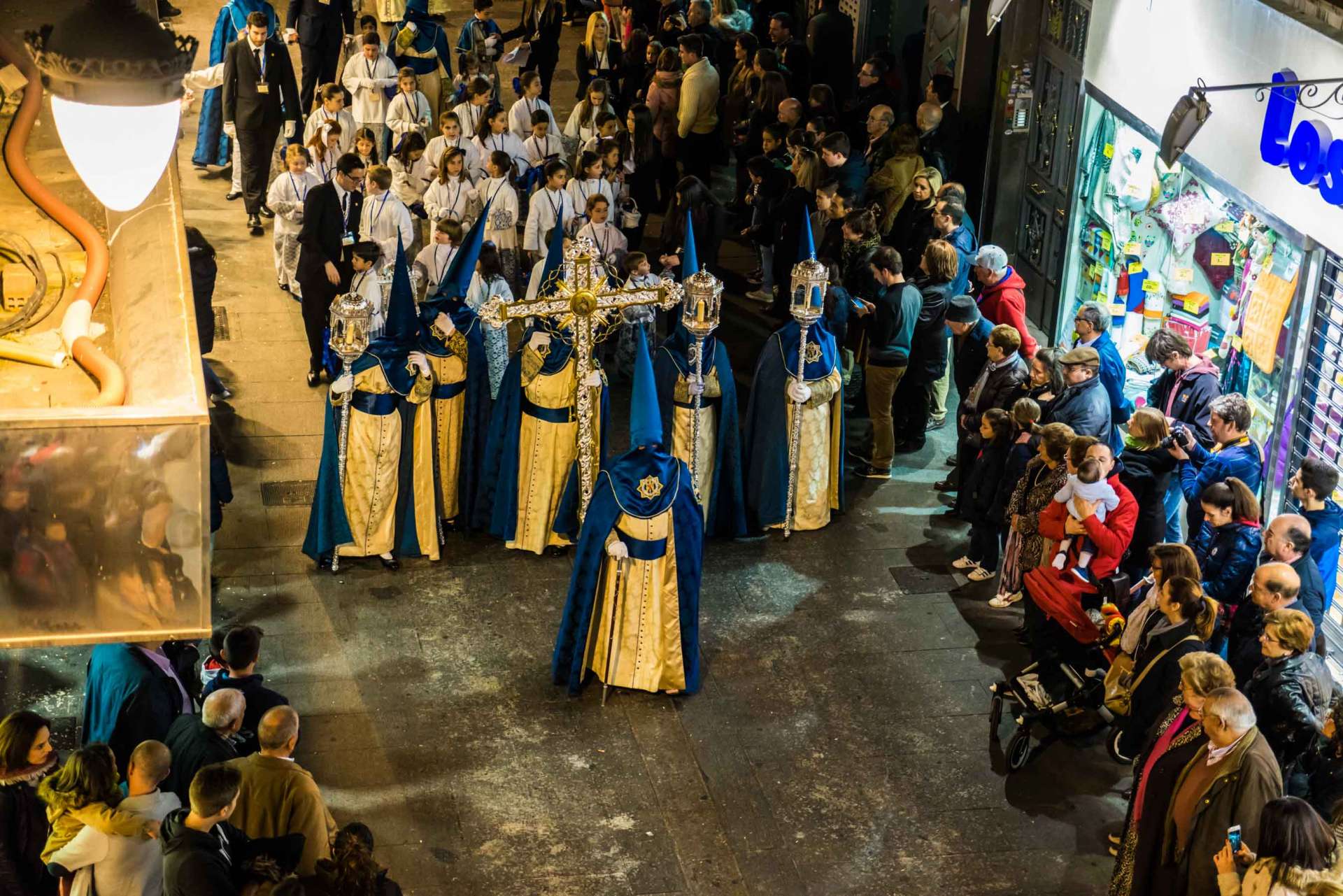 As you can see, different brotherhoods has different colors and robes, to distinguish themselves.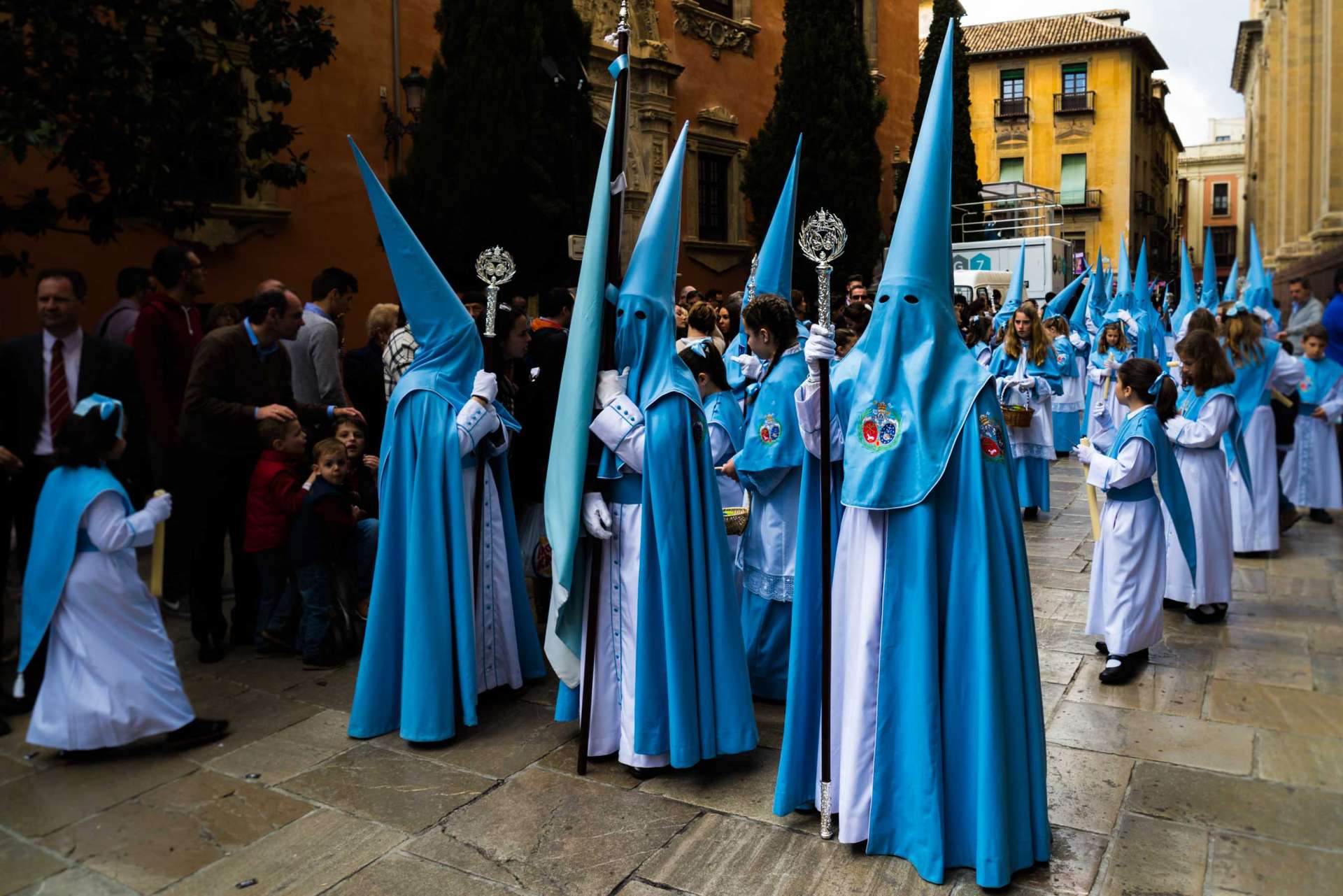 But the true gem of Granada is the fabulous complex of the Alhambra (in Arabic «qa'lat al-Hamra'» means Red Castle).
Built in the end of the IX century A.D., it is after the 1300 DC that become a royal palace, under the muslim Nasrid dynasty.
It represents one of the finest example of muslim art and architecture I have ever seen, and you can spend a whole day visiting it. I recommend though the night visit, which gives an extra touch of magic to your tour.
But consider that during night visit, tripod is not allowed, so taking pictures is a little bit more challenging.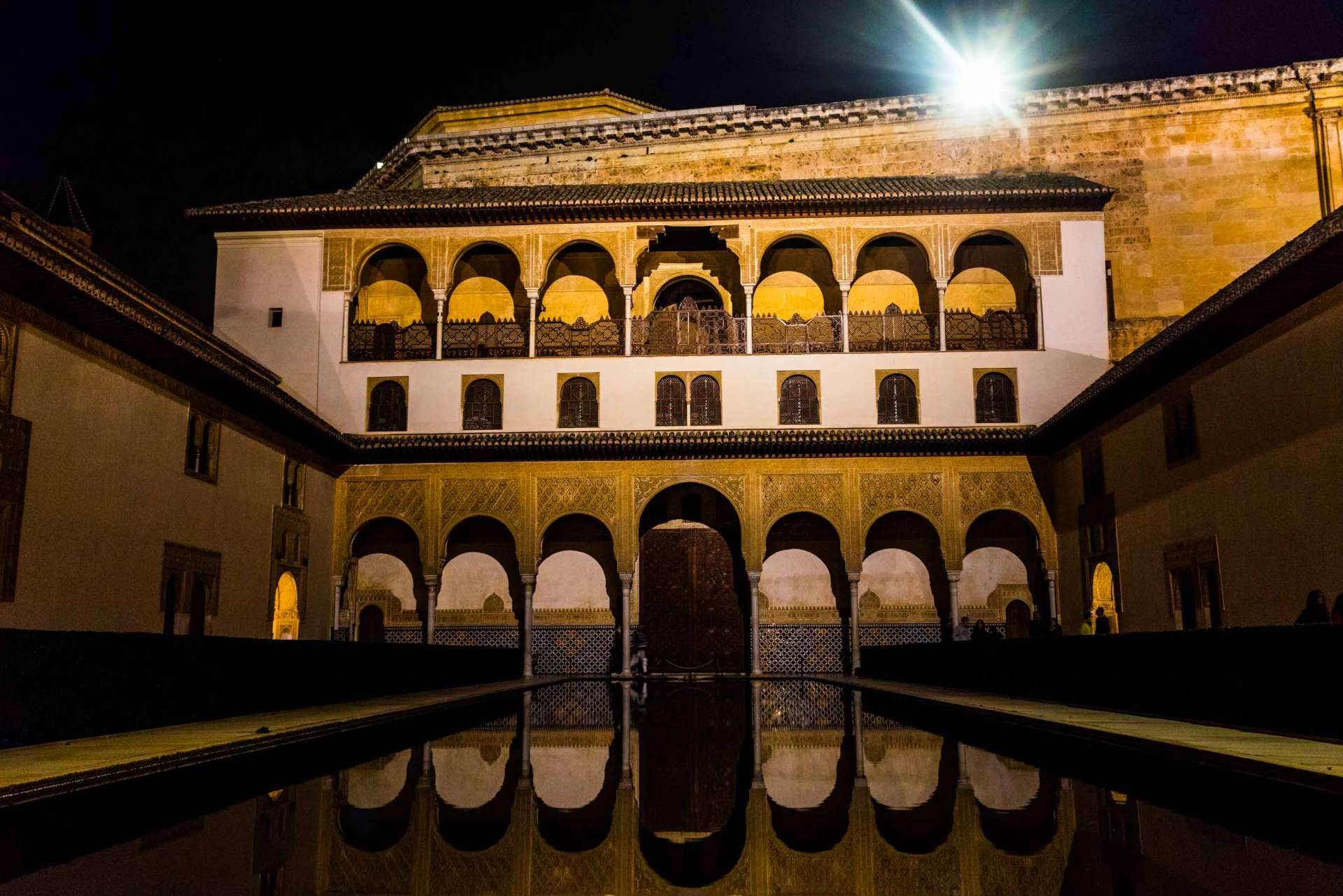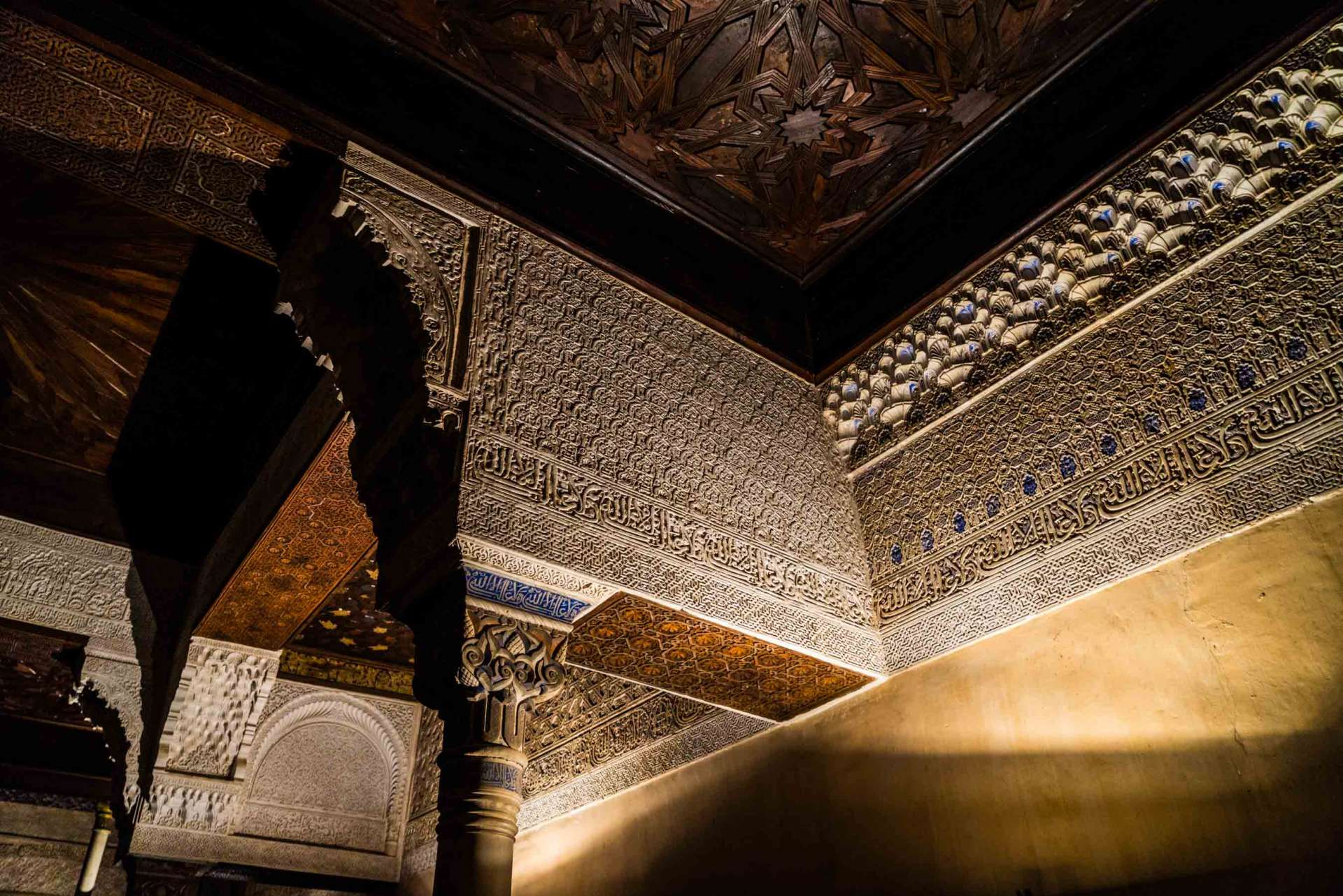 The Mexuar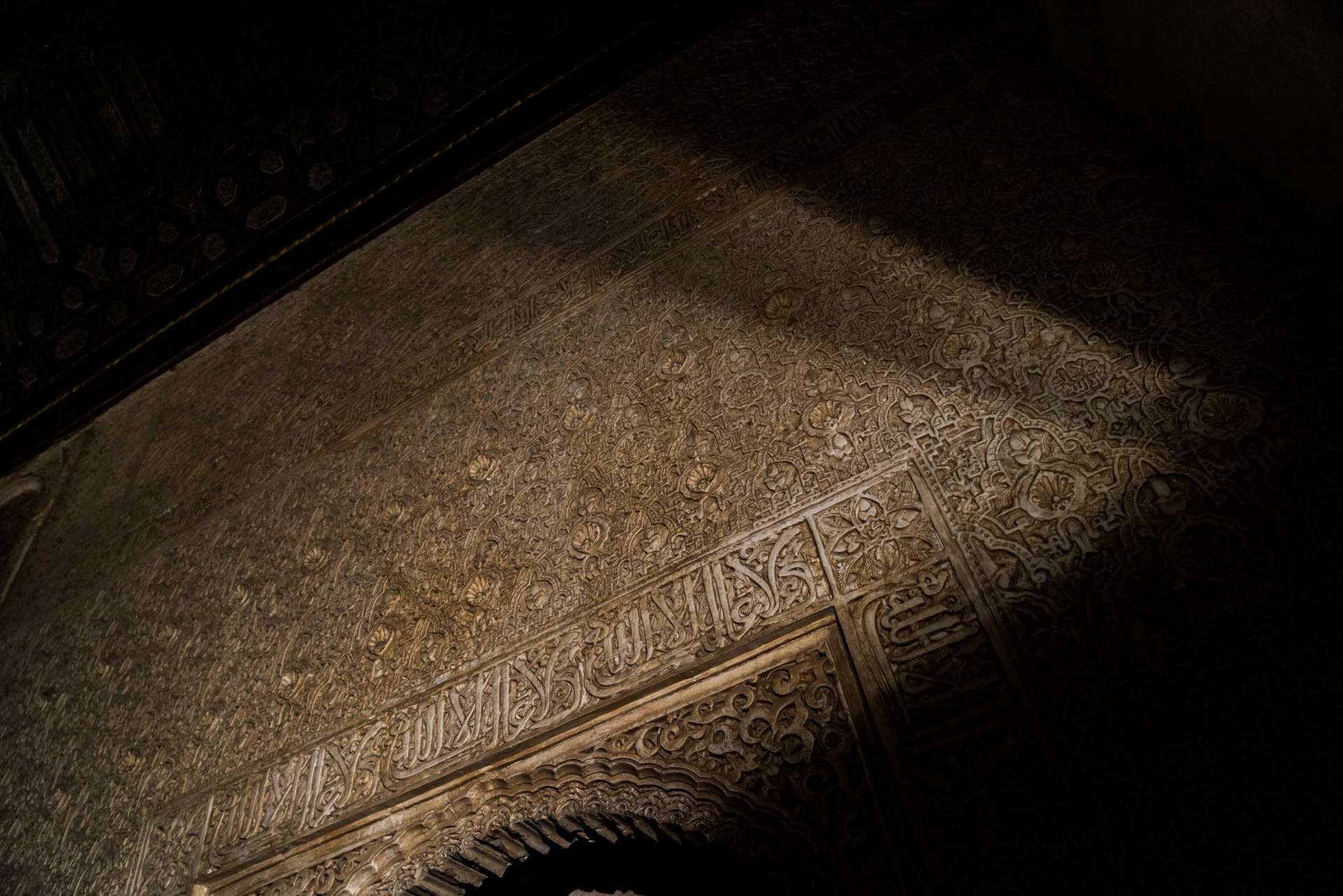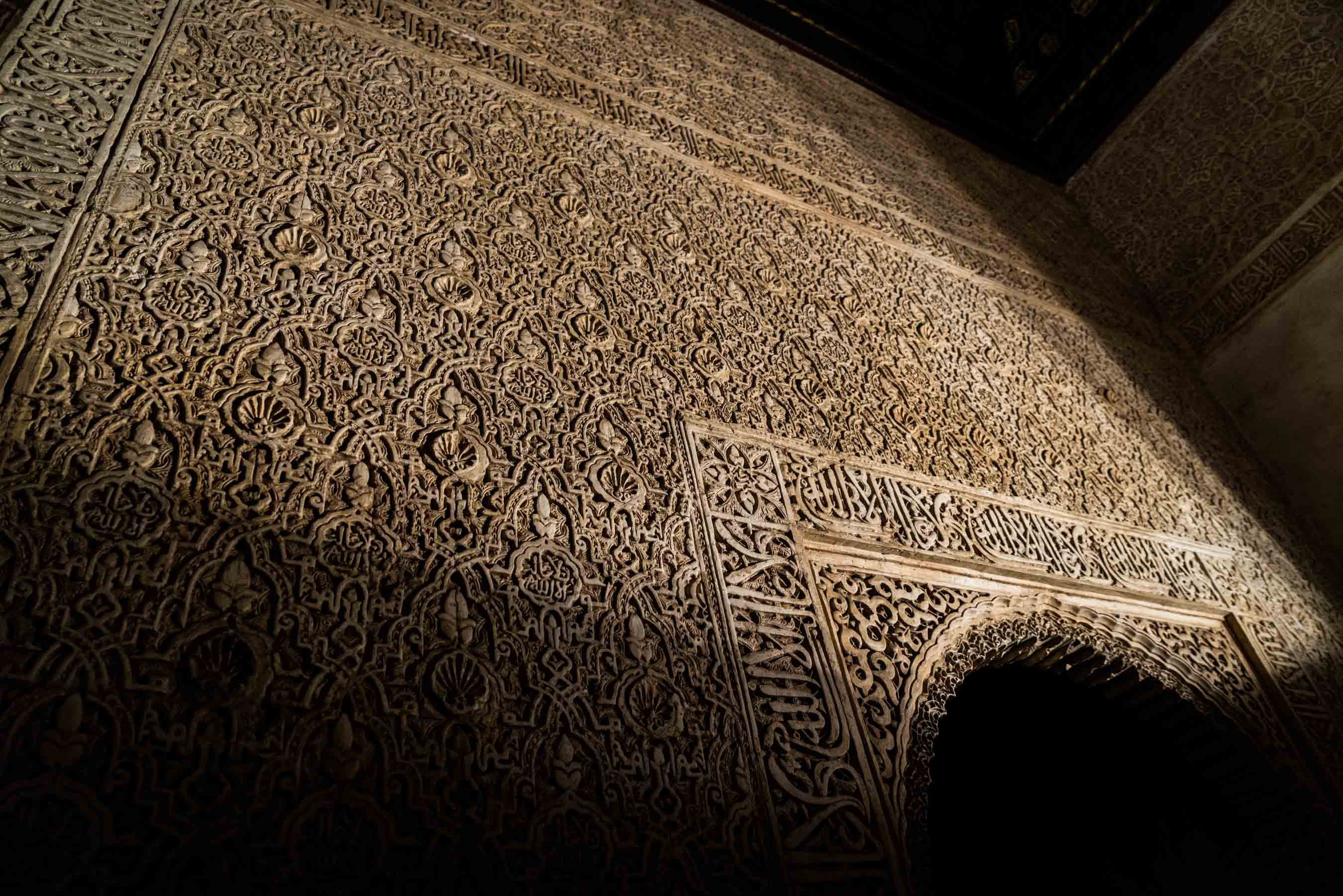 The best part of the palace, for which you will have a very short and limited time, is the Nasrid Palace.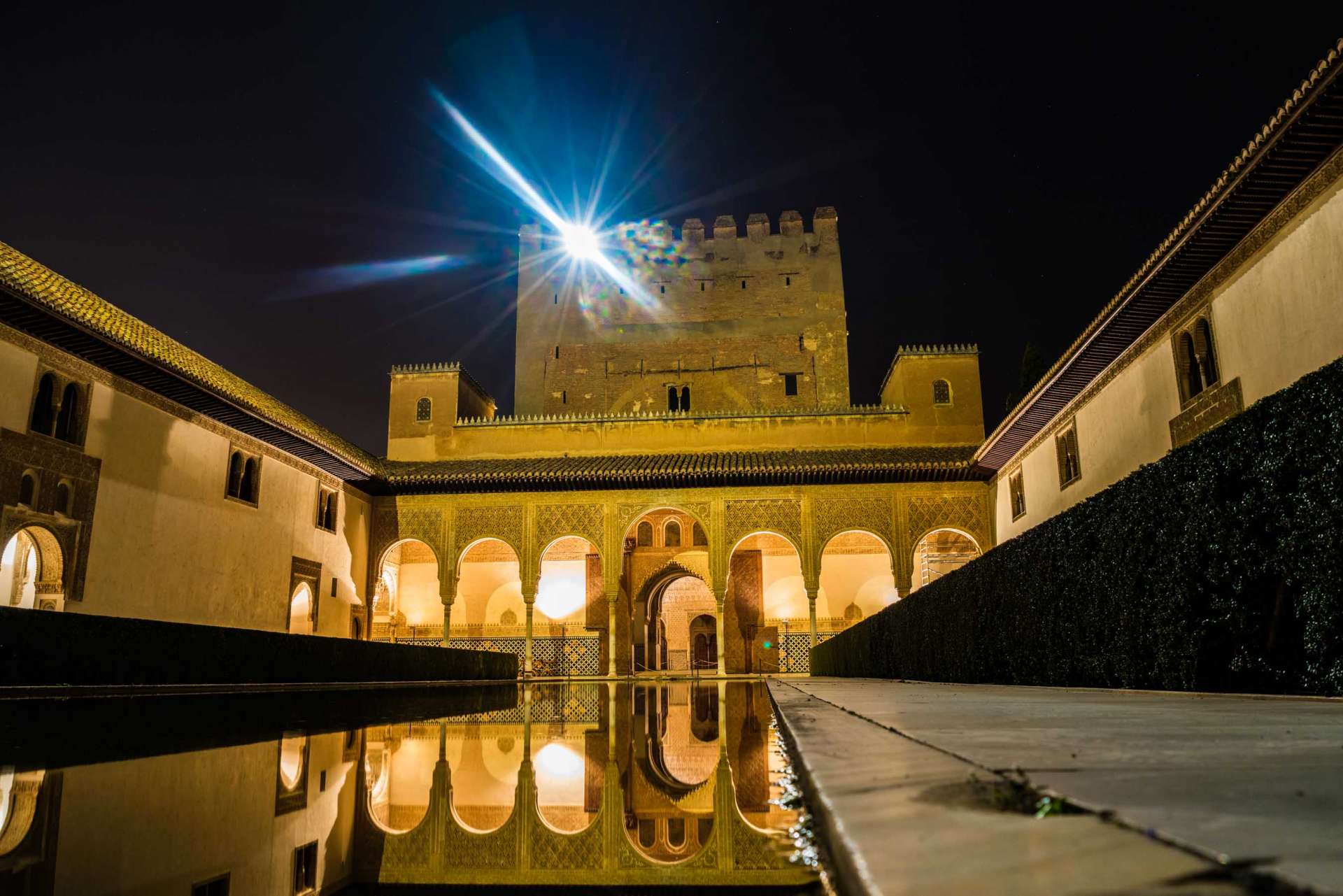 Court of the Myrtles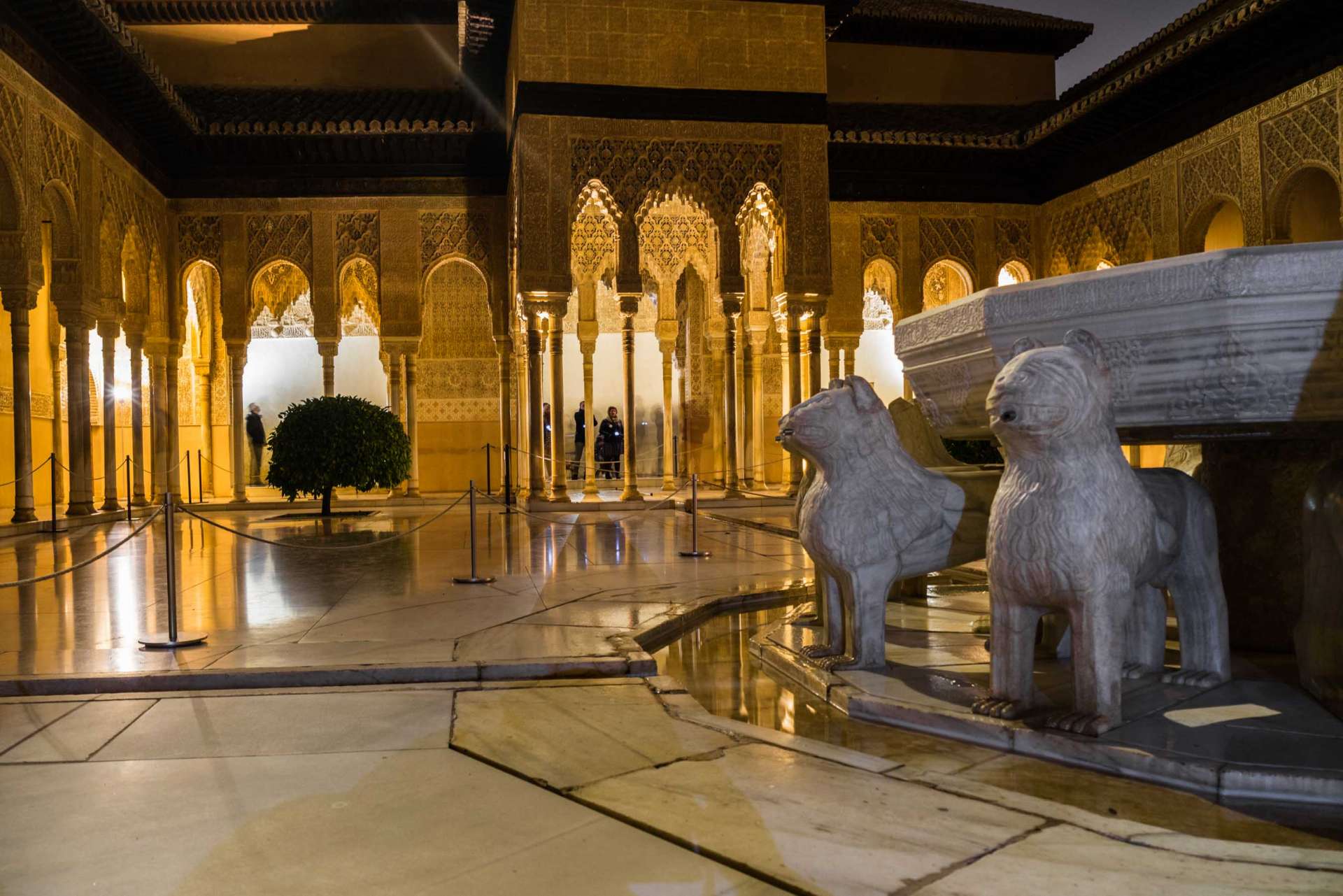 Granada Alhambra Palace of the Lions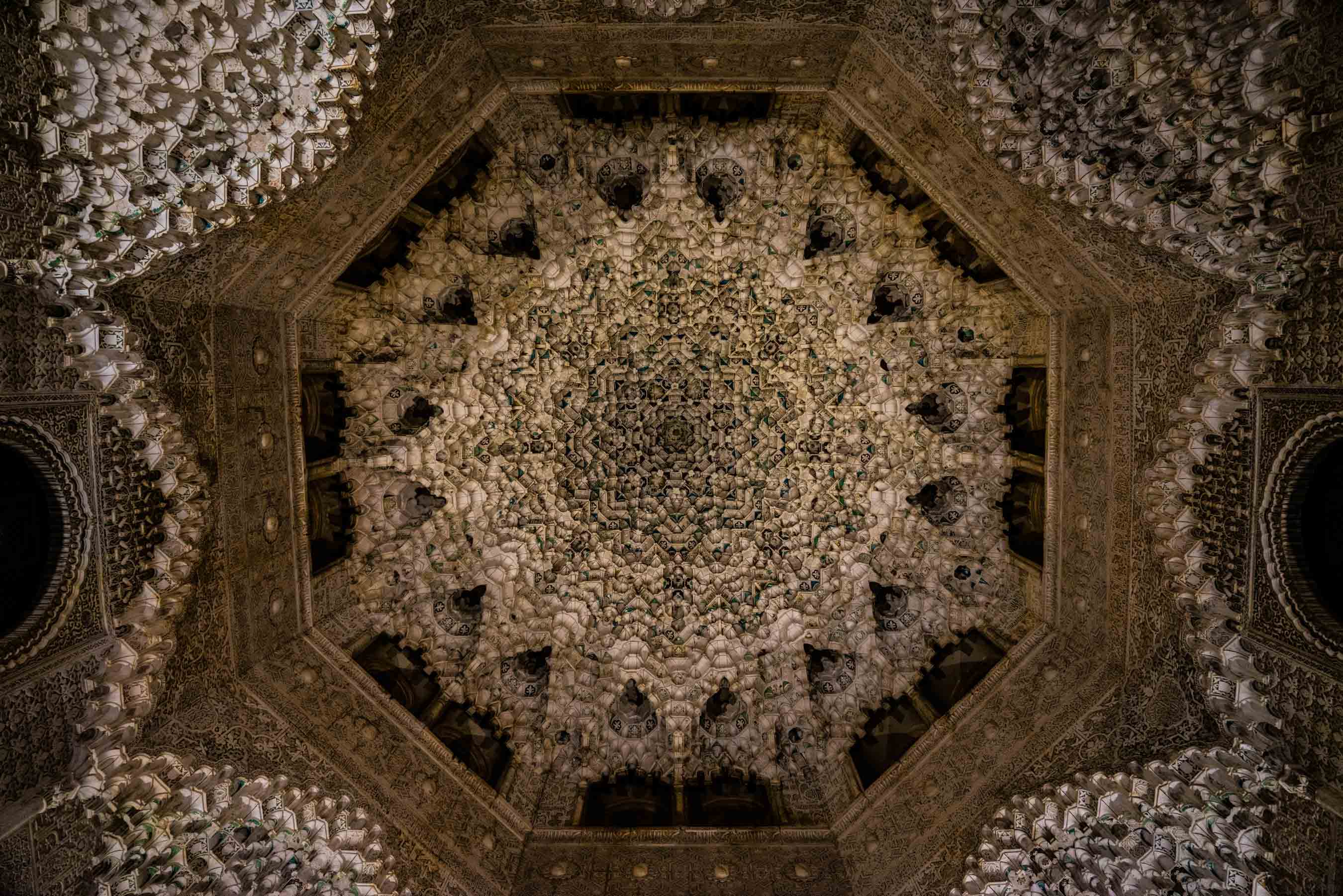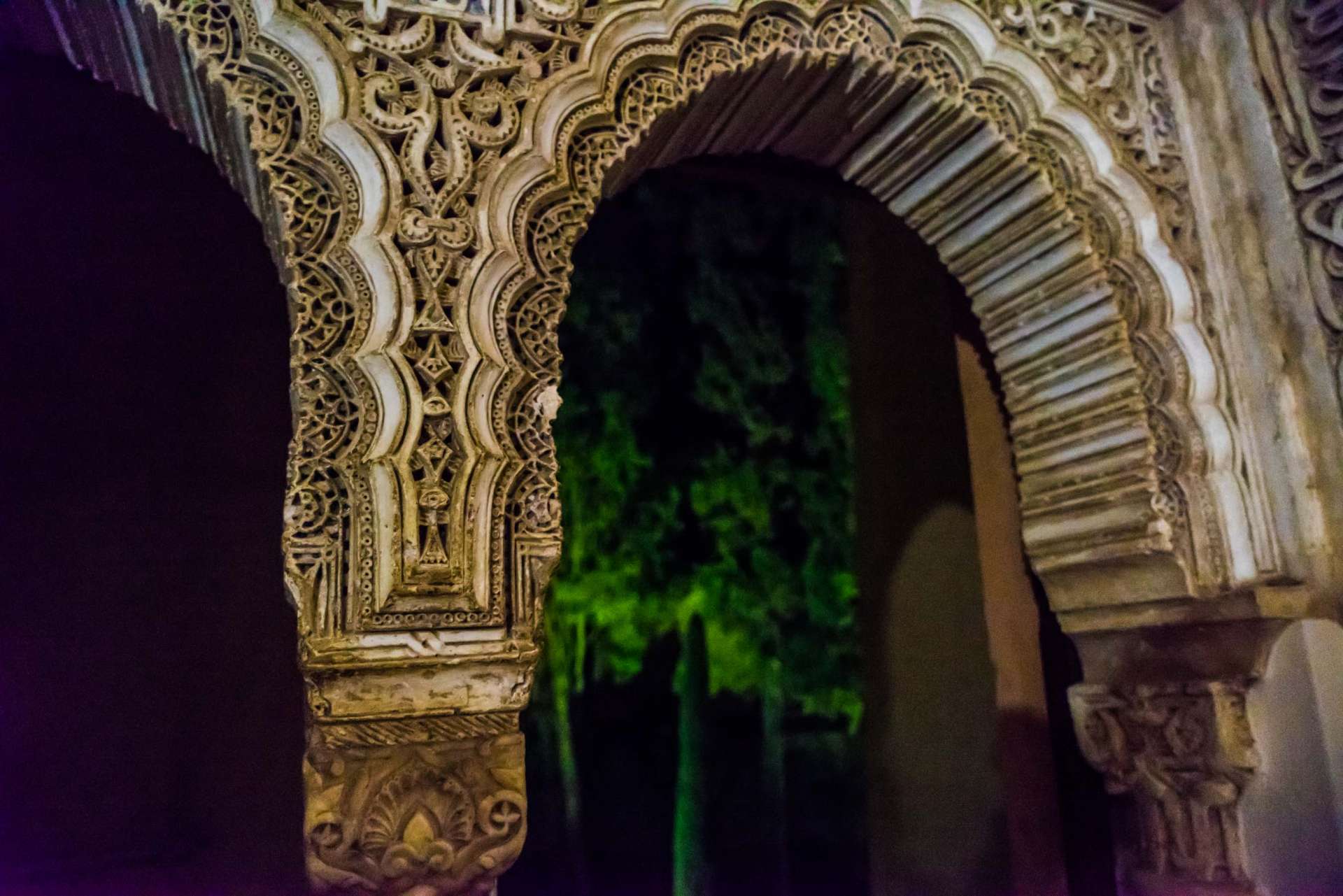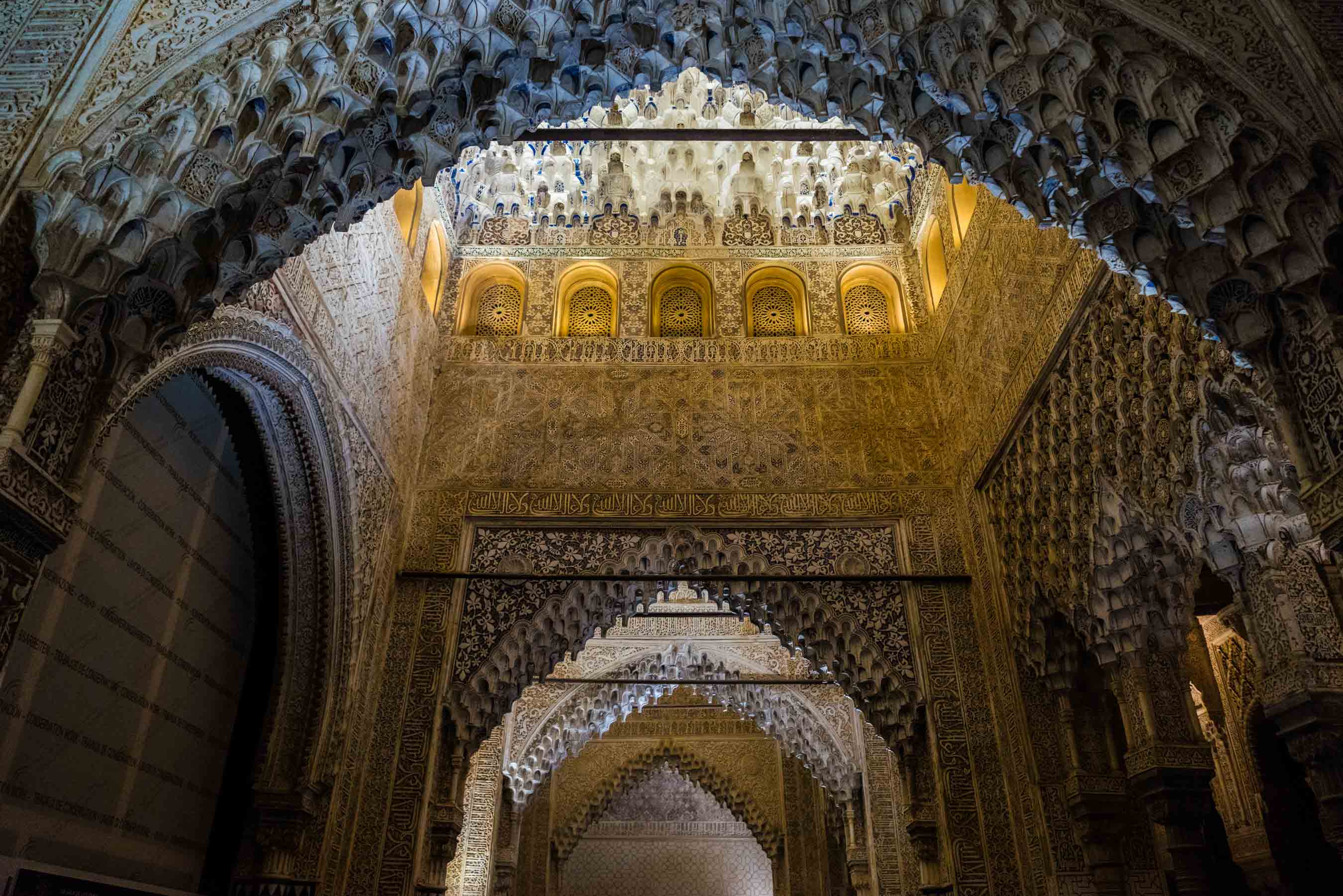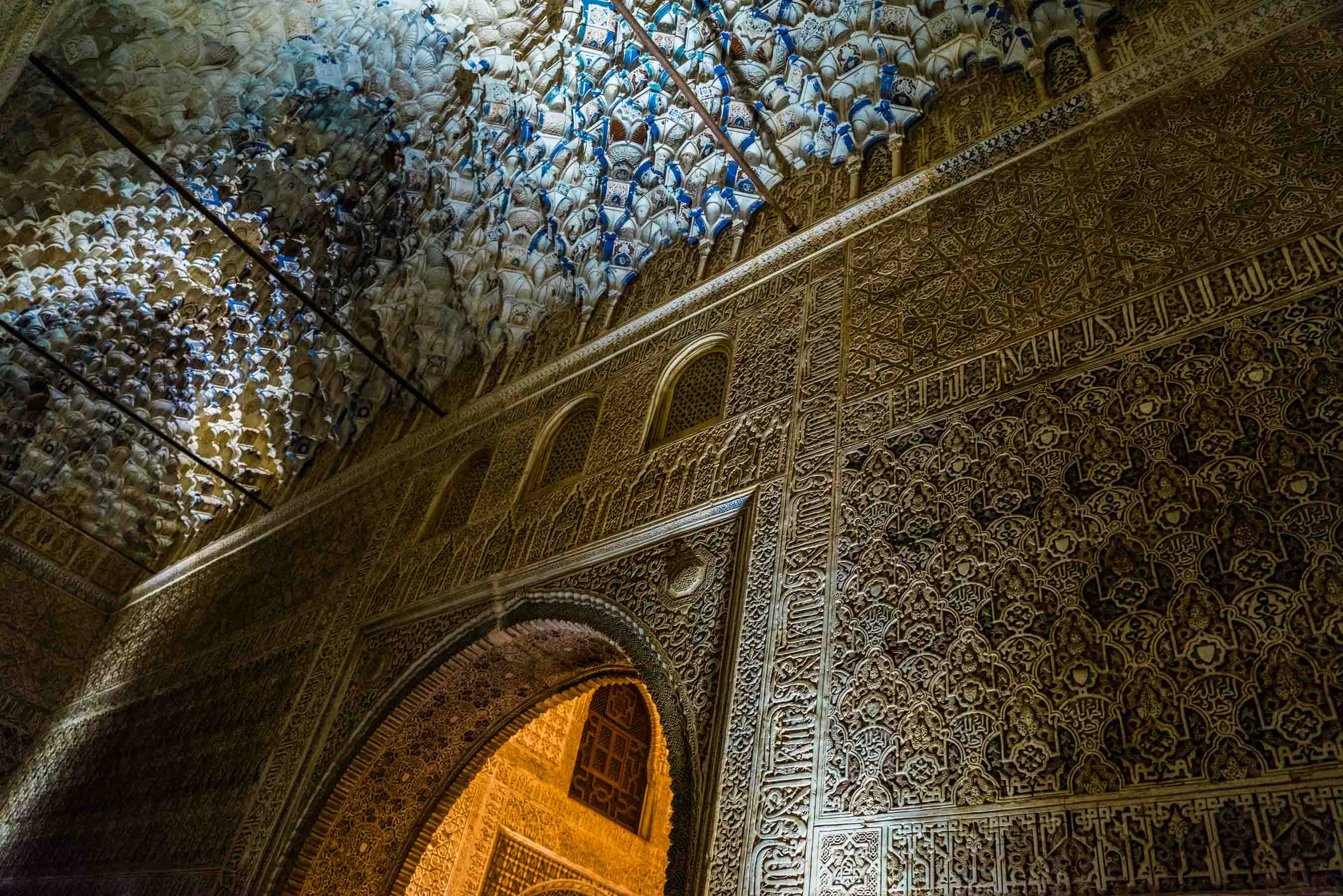 ---
You might also like