[prisna-google-website-translator]
Chefchaouen is one of the most amazing city you could visit, and, if you love photography, this place is truly a paradise.
The blue town is so called because, well, it is completely blue! all walls and building are painted of an amazing shade of blue.
It is possible to get here from Fez, which it will take more or less 4 hours by private car. If you leave early morning, you could spend there 3-4 hours, having a lunch in one of the many rooftop restaurants and then leave at mid-afternoon. You can ask your hotel to organize this daytrip for you.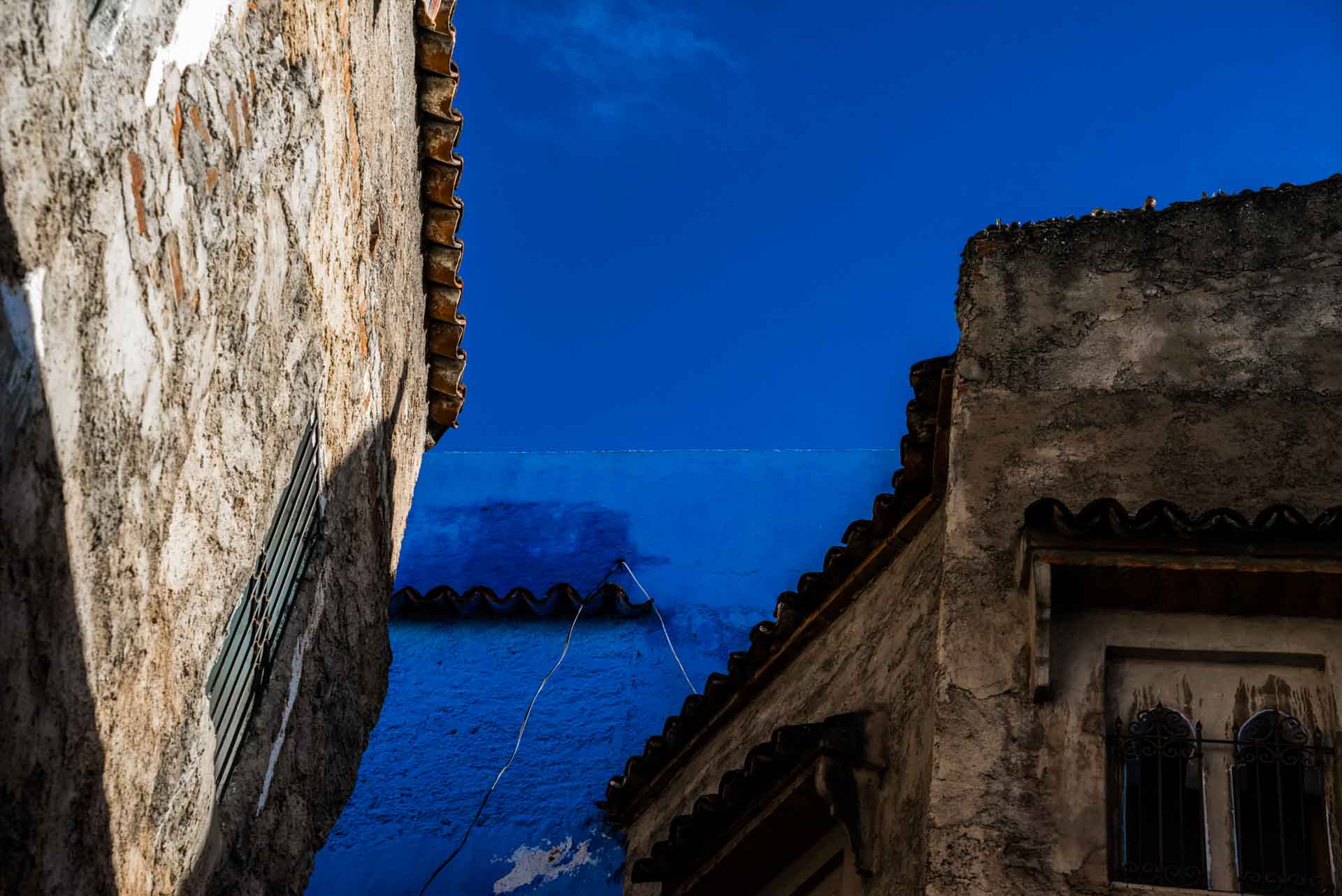 It has a strong spanish influence, since it was part of Spanish Morocco around the 1920s.
There are different legends about why all the city if blue. Some says that the Jews painted it blue when the migrated here during the Holocaust, others that is a way to repel insect. Well, it does not matter so much, it is a pure joy for the eyes.
I often wonder how my favorite photographer, the master Steve McCurry, finds the location for his amazing shots. Well, the blue city is actually one of those places, and even if you are not a professional photographer, here you will feel like it!
Here I took one of my favorite "World Pescart Photos", which is an homage to him: the title is "Running from Steve McCurry".
There are several artisan shops also, where you could relax after several hundreds of shots. To visit the town one hour would be enough, but trust me, you will spend at least 3 hours just looking around.
And you will enjoy also some encounters with local wildlife.
---
You might also like